18. 9. 2019
Engagement Photography: Tips and Poses You Will Love
Your first formal commitment, ceremony, or the mark of a new beginning, no matter what you name it, engagement is much more than just a ring exchange tradition. It has meaningful and emotional ties to it that carry a lifetime hope to spend the rest of your life with your loved ones. This is what makes locking all those precious moments for a lifetime even more important. 
Although the idea of engagement photography is not new, couples have become more creative to capture the moments of their first-ever beginning of a formal relationship. They want to make their engagement sessions not only memorable but also fun. They tend to avoid repetitive poses or clicks that are common or traditional. Whether couples have to stand in the scorching sun or climb to the top of the mountains, they can do anything to make engagement photography an unforgettable experience.
That is to say; creative engagement photography is one way to commemorate the lifelong journey together. And Localgraphers – the photography experts can help you create, and save the memories with your endless ideas. No matter if you want to do your engagement photography session at the beach or under the starry skyline to add the colors of your pure emotions to it; the professional engagement photographers will help you make the best romantic photoshoot.
If your engagement is just around the corner and you are looking for some creative engagement photography tips and poses, we have you covered here. 
Engagement Photography Tips and Poses
Tip #1
Show Your Chemistry
No doubt chemistry matters the most in a relationship. All couples share some chemistry, whether they like to show it or not.
Not all couples feel comfortable showing their love or getting intimate in public. However, there is nothing bad in displaying affection for your to-be-life partner; especially if it is your engagement photography session. If you want your engagement photographs to show the bond you two share, it is important to show some chemistry.
Don't worry if you are not comfortable kissing or hugging your loved one in front of many people. Leave it to your engagement photographer as he/she knows how to capture the chemistry of two people. He/she helps couples stage the right chemistry in their engagement photography session just by making them gazing at each other. The idea of a deep gaze might sound bizarre to you if you have not tried it yet. But a deep gaze into your loved one's eyes does not only make a classic pose but also adds a soul to the pictures.
Tip #2
Laugh Together and Be Playful
Unlike the previous couple type, if you and your husband-to-be are lovey-dovey types, there are tons of fun poses you can try for your engagement photography.  Laughing together hand in hand is no doubt one of the simple yet a deep pose. You can talk to your engagement photographer to help him capture the vibes you two give when you are together. The engagement photographer will help you highlight the type of chemistry you have as a couple.  Maybe you like to be captured while jumping, dancing around each other, or simply walking with each other on the beach.
However, laughing poses truly show the true personalities of two people willing to share their lives and how happy they are in each other's companionship.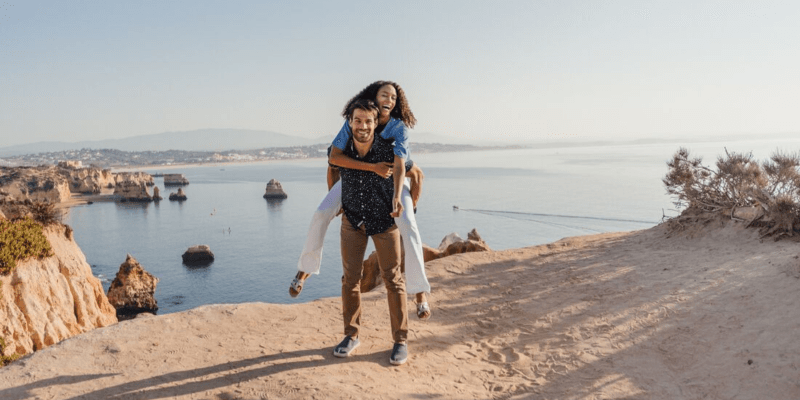 Tip #3
Discuss Your Favorite Poses with Your Localgraphers
This is one of the most important tips when it comes to making an engagement photography session the best experience. Pre-consultation with the engagement photographer will help him/her to read the chemistry of you two as a couple. Plus you will be able to explain what style or type of photographs you are looking for.
Moreover, you will be able to connect with the photography style of your Localgrapher on a deeper level. The meeting and discussion will be helpful to decide the setting and props you like to use in your engagement photography session. Once you understand the photography style of your Localgrapher, it will help you prepare for the session.
Tip #4
Plan Your Engagement Photography Session while Traveling
If you want to make your engagement photography session unique, fun, and full of adventure, "Travel." Outdoor expedition or traveling for your engagement photography is undeniably is a unique way to celebrate the beginning of the new journey.
Traveling comes with tons of exciting photoshoot ideas but mainly depends on the location you choose for photography. Engagement Photography at the beach, for example, can be an amazing idea to capture interesting pictures next to the serene shores. Or you can make your engagement pictures even more adventurous by visiting the scenic mountains of Alps.
Tip #5
Don't Miss out Foundation Poses
No matter what type of couple you consider yourself, foundation poses are a must for engagement photography. The poses refer to spot facing in a specific direction. There is plenty of variations you can try to add to your foundation poses.  From both partners facing the camera together to looking at the engagement ring at the same time, your engagement photographer can build upon a wide variety of poses.  Depending on your destination, you can move to different spots to capture interesting settings.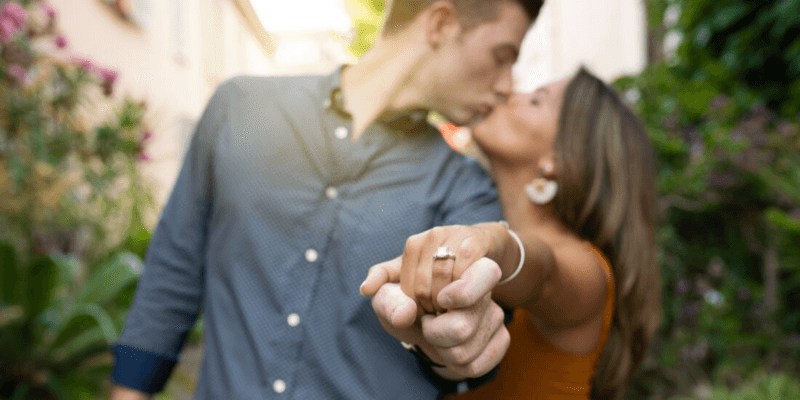 Tip #6
Capture Your Love with the Beauty of the Sunset
Why not give a twist to your engagement photography session by clicking some timeless pictures in the crimson glow of sunset. You might not see the features of your partner with the sun in the background, but their silhouette can surely add a unique feel to the pictures.
Localgraphers are experts in taking beautiful sunset shots. Choose a place with an exotic and natural feel and let your Localgrapher create the magic with his/her photography skills.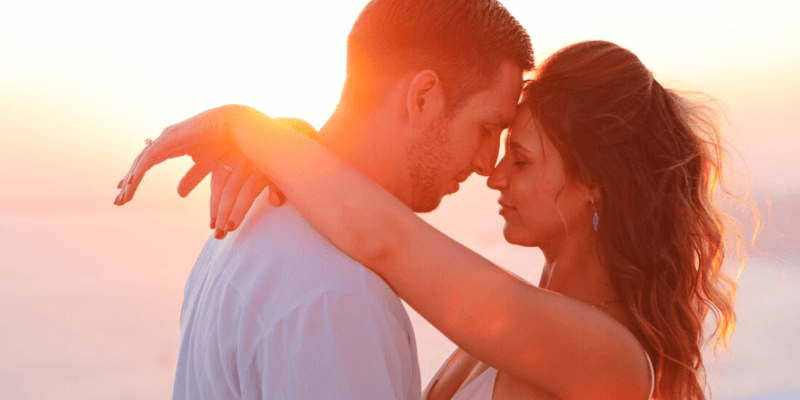 Tip #7
The "T" Pose
One of the exciting proms poses, "T" pose has its own kind of romantic feel to the photos. All you need is to stand with the shoulder's perpendicular to your partner. Be close to your loved one and have your arms around each other.  It creates a loving pose as it allows couples to face each other at an angle where they can look, kiss, or hug each other easily.
Delve into each other's presence and let your Localgrapher capture the pose with his/her wide-angle lens.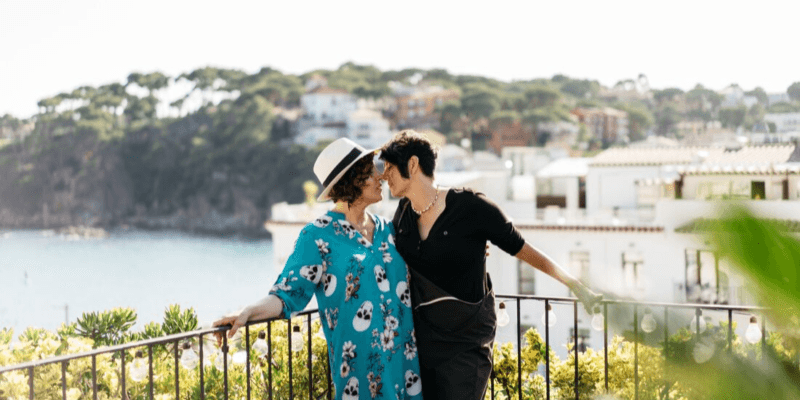 Make your engagement photography session a memorable experience with these tips and poses.
Buy memories, not things…
Limited time only!
SEE OUR GIFT CARDS
Great customer service and experience
Photoshoot in very short term
The most destinations on the market
Very positive customer feedback
1152
Photographers & Videographers
985
Destinations world-wide
100% Money Back Guarantee
We believe in our service and quality of our photos so much that we decided to offer a 100% money back satisfaction guarantee for your photo shoot. If you don't like your online gallery once we deliver it, you can contact us within 7 days and claim your money back. Find more details in our Terms.