10. 10. 2018
Picture Your Dream Vacation
Adventure calls to each person in different ways; some find it in a week of trekking through the Himalayas, while others prefer something with a more relaxing vibe like a beach resort on a Mediterranean island. Whatever your own personal calling may be, traveling by yourself is an amazing opportunity of self-discovery and to experience something completely new and wonderful.
Maybe you were given tickets to visit the wine region of France for your birthday, or perhaps you've decided it's time to take a much-deserved break from the stress of your daily job and visit the Caribbean for a change of pace. Wherever you decide to go, you'll have the chance to make sure all the important moments are preserved in photographs when you schedule a professional photo shoot on your vacation.
It's easy to put your own personal dreams aside as life gets busy and one thing constantly leads to another. Taking the time to focus on yourself and do something special is important. Going on a solo vacation can help you feel more grounded, reconnect with dreams and desires you put on hold, and find more space in your day to day life. Make sure you don't lose any of these valuable experiences by scheduling a professional photographer to do a photo shoot of your trip. In years to come, you'll have these spectacular photographs to cheer you up and remind you of the amazing adventure you went on.
So much can happen in such a short amount of time when traveling; you'll be thankful you took the opportunity to have a professional photographer capture all the important moments of your trip. Think of each historic landmark you visit, the picturesque natural beauty you can witness, the fascinating wildlife, and a new and vibrant cultural scene. Each of these things will make your trip memorable and unique, and you'll be grateful to be able to look back on these photographs and the fond memories they preserve.
When you travel alone, you'll be able to experience a whole new type of freedom. You can set your own travel itinerary, select the places that interest you most to visit, and chose whatever restaurants sound good without having to worry if other people will be okay with the choice. Whether it's your job that is beginning to weigh you down or just a fun present you decide to give yourself, your solo adventure has the potential to feel like a lifetime of experience.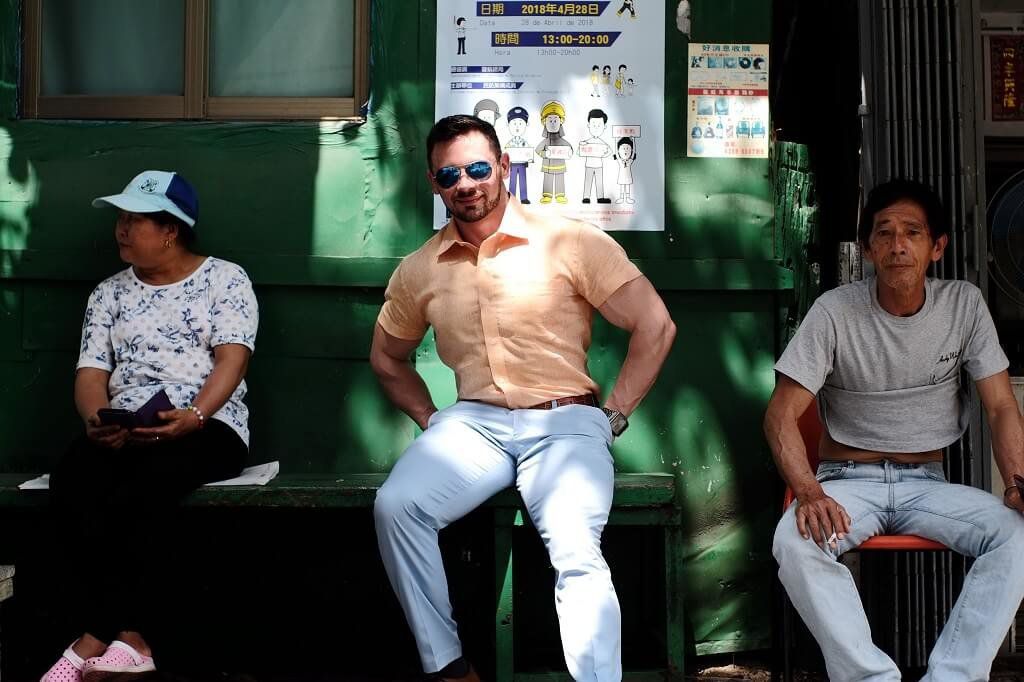 Traveling by yourself, you can focus on what interests you. Maybe you're a history fan and want to visit the Acropolis of Athens for a glimpse of the ancient Greek society. Perhaps you're interested in marine wildlife and decide to visit the Great Barrier Reef of Australia. If you're keen on sampling new types of cuisine, there are plenty of options from Beijing to Paris that are known for their fantastic food scene.
Whatever it is that draws you to a place, our professional local photographers will have an insider's knowledge about the best ways to include these things in your vacation photographs. After all, since it's a vacation for you, your pictures should capture the unique characteristics of the location that made it a meaningful place to travel.
So, why hesitate when you have the chance to make your next birthday or holiday break something truly special? Give yourself the break you deserve and plan out your own dream vacation. Everyone should have the opportunity to take the trip of a lifetime, one that holds true meaning and importance, and our professional photographers understand the deeper value of traveling to a new place. You can rest assured that your pictures will not only capture the landmarks and natural beauty of your vacation, but also the unique sentiment and emotion you were able to experience during this special trip.
Buy memories, not things…
Limited time only!
SEE OUR GIFT CARDS
Great customer service and experience
Photoshoot in very short term
The most destinations on the market
Very positive customer feedback
1146
Photographers & Videographers
1025
Destinations world-wide
100% Money Back Guarantee
We believe in our service and quality of our photos so much that we decided to offer a 100% money back satisfaction guarantee for your photo shoot. If you don't like your online gallery once we deliver it, you can contact us within 7 days and claim your money back. Find more details in our Terms.