Choose Your Photographer in Athens
Localgrapher is the largest vacation photo company and the only global video company in the world! Choose from over a 1000 hand picked local professionals and make your perfect memories last forever!
This is What You'll Get with Every Booking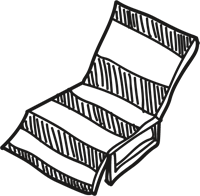 Individual Approach
Handpicked Local Professional
Special Requests Option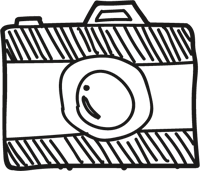 Top Shoot Spot Recommendations
100% Money Back Satisfaction Guarantee
Private Session
Photographer
Photo Tour Guide
Explore the best photo spots and learn how to make the most out of your smartphone or camera snapshots.
Photographer
Photo Tour Guide
Explore the best photo spots and learn how to make the most out of your smartphone or camera snapshots.
Photographer
Photo Tour Guide
Explore the best photo spots and learn how to make the most out of your smartphone or camera snapshots.
100% Money Back Guarantee
We believe in our service and quality of our photos so much that we decided to offer a 100% money back satisfaction guarantee for your photo shoot. If you don't like your online gallery once we deliver it, you can contact us within 7 days and claim your money back. Find more details in our Terms.
Make the Most out of Your Athens Shoot
The stunning city of Athens teems with rich history. Every stone and pillar you walk past and touch tells the story of the once powerful Greek empire that ruled centuries ago. There is no other place like it in Europe, making it an unforgettable holiday location.
No trip to Athens is complete without visiting ancient ruins like the Acropolis, the Parthenon, and the Temple of Olympian Zeus. Each landmark brings you into a world where Greek Gods and Goddesses tower above you. However, if you want a more modern taste of Athens, you could visit Glyfada, which can be compared to Beverly Hills with its upscale dining, shopping, and clubs.
Many people dream of visiting this magical city, and with the help of vacation photographers in Athens, you could return home with professional photos featuring the ruins that would make all of your friends jealous!
Tip #1
The Best Time of Year to Visit Athens, Greece
The main island of Athens, Greece is a hotspot vacation destination all year round, but like most European cities, Athens hosts its peak season during the hot summer months. If you're looking for a hot Mediterranean summer with accessible islands to escape the city, then Athens is your go-to city.
The city is brimming with deep historical culture from ancient philosophy to its ancient architecture. Moreover, Athens is full of delicious Mediterranean cuisine where you can often catch romantic Grecian melodies and tunes almost anywhere you lunch or dine. You won't regret booking a photographer from Athens, Greece to photograph your journey through this beautiful ancient city. Here are the highlights for each season in the classical city known as Athens, Greece.
Tip #2
Visiting Athens in Summer
Summer in Athens, Greece can get pretty heated. However, unlike most Mediterranean cities, Athens is home to one of the most ancient sites in history, The Acropolis and it doesn't end there. You can and should spend hours exploring the Acropolis grounds. This is the location where you will need your Athens' photographer to take pictures for your Instagram account, otherwise, your friends at home may not believe you actually went to this unforgettable city. 
While you still have your private photographer in Athens at hand, you will want to visit the Roman Agora, the Temple of Hephaestus, Areopagus and Pnyx and stroll through Plaka, Monastiraki. Your photographer can capture you at all the best angles with the sun and breathtaking structures filling up in the background of your photo.
It would be a grave mistake if you plan a trip to Athens this summer without setting aside a day or two to escape to one of the many Greek Islands. You can easily book a short ferry ride to the islands of Hydra, Poros or Aegina, just to name a few. On the islands, you can escape the city hustle and enjoy delicious cuisine, relaxing beaches and charming villages who have naturally preserved the unique Greek culture. If you're out for a day trip on one of the islands you may want to hire your very own proposal photographer from Athens, if an engagement was in the itinerary, or if the romantic city-inspired life changes for a beautiful future. After the proposal you can hit one of the many rooftop or terrace bars to celebrate the beautiful sunset and your promising future and take some engagement photos too!
Tip #3
Visiting Athens in Autumn
One of the best reasons to visit Athens in the Autumn time is the weather. Late September may still be relatively hot, but come in October, November, and the weather begins to cool. You can easily visit all the incredible ancient temples and architecture sites, which are mostly outdoors, without needing to take a heatwave break in the shade. There will also be heaps of sunlight, which means you can hire a family photographer in Athens and capture wonderful outdoor activities. The ferries continue to run to the nearby islands, so if you're feeling adventurous and the weather is right, you can take a day trip, or an overnight trip to one of the islands and catch a day on one of the many Mediterranean beaches. 
Since the weather is still relatively warm you can make lunch and dinner reservations in some of the finest restaurants in Athens and dine during the sunset hours on the terrace or chic rooftop locations. You can't really go wrong when dining in Athens, from a street food gyro to a classic Greek restaurant, the flavors of seasonal fruits and vegetables will surely please your palate.
Spend the day exploring neighborhoods like Plaka, which is the center of old-Athens, where you can find delightful cafes down small alleyways. If you find the right rooftop restaurant, you can celebrate the view up onto the Acropolis. The Kolonaki district is where you can walk around and find designer shops, beautiful jewelry shops and some of the oldest restaurants in Athens. Since the temperatures are so pleasant this time of year there is no wrong hour to do some shopping.
Tip #4
Visiting Athens in Winter
While you can still plan some day trips to the nearby islands like Aegina, Agistri, Poros, or Spetses, it may be difficult to find reservations for places to stay overnight. Another day trip option is finally honing in on the opportunity to visit Delphi, where many monarchs and emperors across the globe have sent messengers to ask the great oracle of Delphi her future predictions. You positively won't want to miss out on hiring a professional photographer to capture your adventures through the ancient villages of Greece with its magnificently well preserved ancient sites. 
Athens in winter means the lines are much shorter and the crowds parading the Acropolis are somewhat thinner. The first Sunday of the month is always free-entry, which may be the most crowded day, but in the early winter hours, you can explore the ancient grounds, amphitheaters where Plato once stood, with very few strangers at your side. This may be the best season to hire an affordable photographer to accompany you on your trip down cobblestone streets and holy pagan temples. If you choose to hire a personal photographer in the winter months, you'll most likely have little to no people walking across the background of your photos in say, the Temple of Olympian Zeus, or the Odeon of Herodes Atticus. And let's not forget about the Christmas season in Athens. The church still has a strong place in Greek culture, and the city is full of beautiful Christmas lights and decorations. Plus, there are plenty of delicious Christmas traditional desserts to choose from.
Tip #5
Visiting Athens in Spring
Spring, like the Wintertime, is a lot less crowded in Athens, Greece. This may be the best season to hire a photographer for your family, or finally treat yourself to a personal photo shoot around this vibrant Mediterranean city. You can stroll down the winding streets, visit some of the markets and buy yourself some traditional spices and soaps.
In the Springtime you can witness many new flowers coming into bloom like poppies, daisies, jasmine and bougainvillea flowers. The best part about the flowers is that they bloom all around the city, but especially around the ancient sites and temples. On March 15th is the Greek Independence day, catch the Greek Easter week, or make a wreath out of wildflowers that grow in Athens for Protomayia (May Day). Spring is the season to hire a proposal photographer in Athens, Greece, a city that celebrates beauty and delight, it will be impossible not to feel romantic and inspired for big life changes. 
If the weather's right, you can spend the day on the beaches of the Athens-Riviera. Collect your family together and plan a picnic with everyone's favorite traditional Greek foods and wines to munch and enjoy the sunny beaches of Athens. Choose from some of the best photographers in Athens to accompany you and your loved one for a relaxing day in the Tatoi Estate, Philopappou Hill, or Great Lawn of the Stavros Niarchos Foundation Cultural Centre and surround yourself with the blooming Spring flowers. From the impressive graffiti to the ancient historical sites, you may have a difficult time finding a dull background during your stimulating adventures through Athens. Ready for a trip? Check out the price for hiring an Athen's based photographer HERE!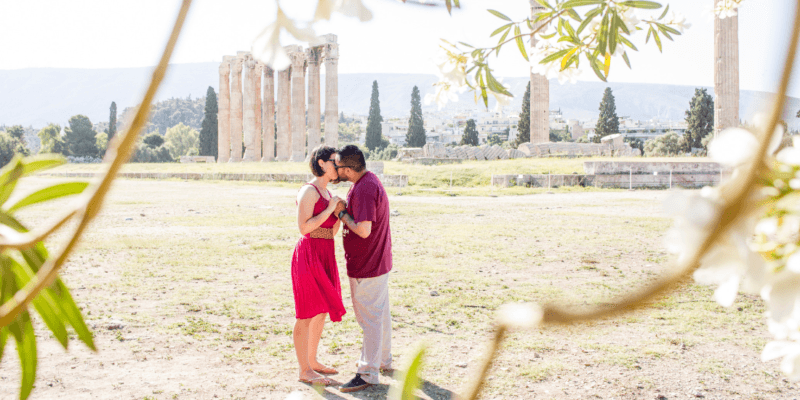 Top Photo Spots in Athens
1221
Photographers & Videographers
1067
Destinations world-wide
Photo Occasions People in Athens Love