3. 7. 2019
25 Birthday Photoshoot Ideas You Must Try
Birthdays are for most people the most exciting time of the year. It means a lot of different things to people. Some of which are: the beginning of a new cycle, maturity, new opportunities, and a new thrust to see life differently. Your birthday happens once a year, and you want that one day to be very different from other days. If you are seeking fresh ideas to make your next birthday a blast, then we have gathered a few to make sure you have the time of your life at your next birthday photoshoot.
For the birthday photoshoot ideas we are going to be sharing, we would love to break them into two segments. The first will be the ones you can take alone, and the other will be the picture ideas you can try out with your friends or family. Here are some ideas for birthday photos you can take by yourself.
Birthday Photoshoot Ideas You Can Handle on Your Own
Tip #1
Use the Props
This is undoubtedly something you should try out since you are deciding to make your birthday a fascinating one. You can add unique properties to the background instead of using a simple background for the picture. This adds more beauty and style to the image.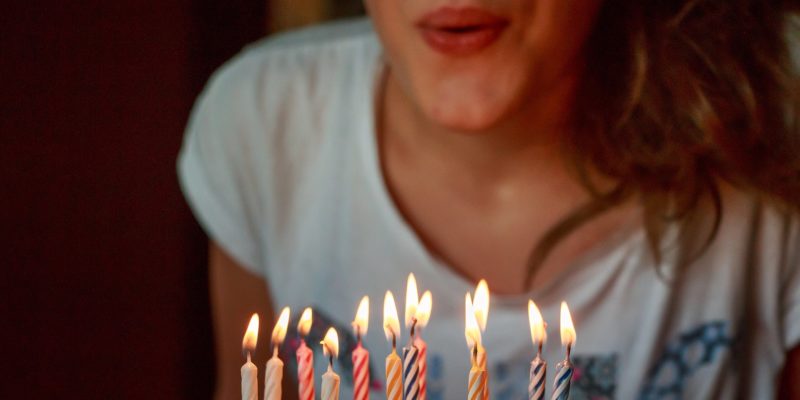 Tip #2
Bubbles
No filter comes close to have real-life bubbles saturate the entire background of your birthday photoshoot. Your personal photographer or couple of friends can help blow the bubbles at the spot where you're standing. All you will need to do is add a pose and the final picture will turn out very beautiful.
Tip #3
A Trip In the Park
If you are thinking about the perfect spot to have your birthday photoshoot taken and still can't place your finger on it, you can try using the park in creative ways. Hire a professional photographer, take him along, and let them be creative with the things available for you in the park.
Tip #4
Swimming time
If you want to go for something extra, this is for you.  Although not a lot of people do it for birthdays, you can do a beautiful swimming scene for your shoot. You can either take a picture, while in the pool or coming out of the pool. Try adding some extra props like balloons of your favorite colors too.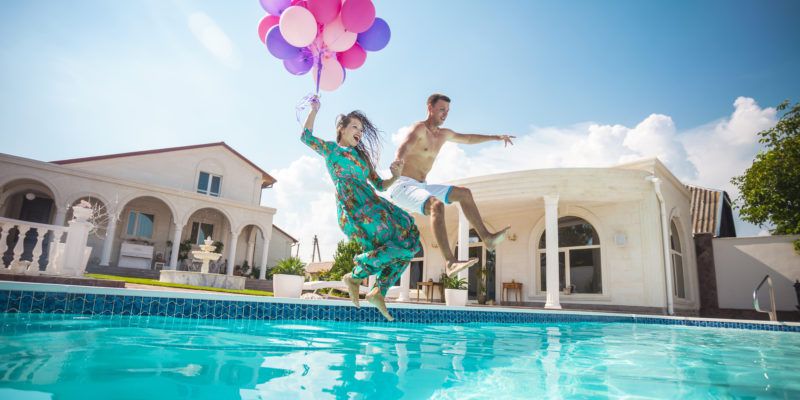 Tip #5
True Sportsmanship
Another beautiful idea you can use for your birthday photoshoot is to demonstrate your loyalty to the sport you are passionate about. If it's baseball, then you can dress yourself up in your baseball hat and top. If it's soccer, you should find yourself a decent jersey to grace the picture, and don't forget to wear a beautiful smile.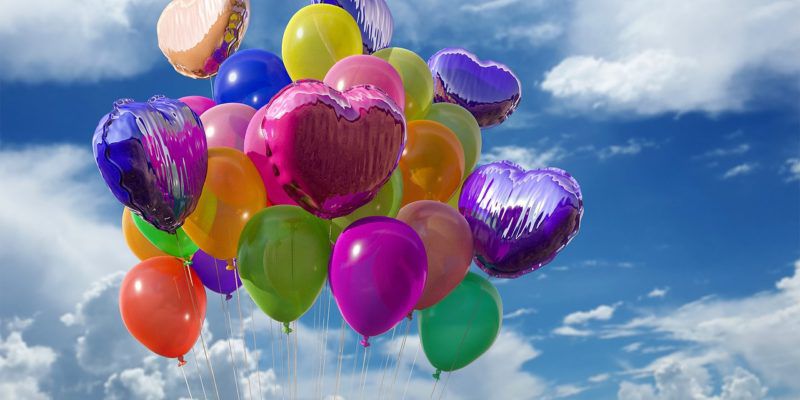 Tip #6
Balloons and Props
Balloons are essential to celebrating birthdays. It is almost like a tradition to celebrate birthdays with balloons. You can be creative by choosing matching balloons with your dress. You can choose a studio, outdoor space or any location. You should try to hang some while leaving some on the floor.
Tip #7
Age Sign
How old are you? 25, 32 or 40? It does matter what your age is. You can get adorable figure balloons to represent your age alongside the balloons you place in your background.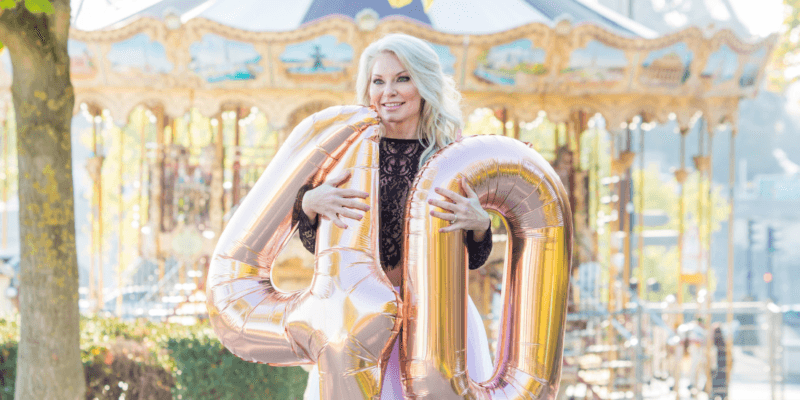 Tip #8
Flower Crown
Going a little back in time, remember when people would make a crown of flowers and wear it around their heads? You can also replicate that same thing for your birthday photos. You can either get real flowers woven into a circle that can fit your head, or just buy an artificial flower crown and looks stunning in it.
Tip #9
Balloons For the Date of Birth
Never underestimate the power of good birthday party decorations. Try using birthday balloon decor that tells your date of birth, for instance, "1990" this is an exciting idea, and it makes people think a little bit when they try to calculate how old you are.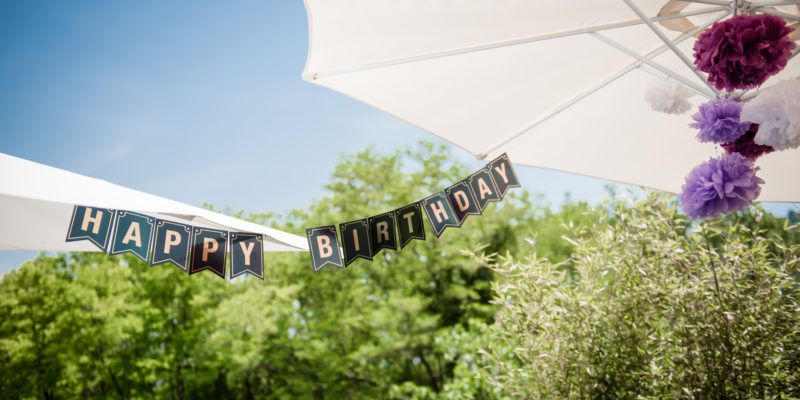 Tip #10
Nature
No photo shoot prop holds a candle to nature. If you are confused as to which prop to add to your private photoshoot, you can use all that nature has to offer and you are good to go. You can use trees in your backyard for the background, decorated with a "happy birthday and your name in it" tag, and you're good to go. The goal is to have fun that day whether you're shooting your happy photos on a vacation or trying some home photoshoot ideas. 
Tip #11
A Shoot of You In the Air
Now, your birthday is meant to show and express how happy you are. We know you can't contain your excitement of becoming a year older, you should be able to express this excitement through your pictures also. You can take multiple shots of yourself in the air as you jump for excitement and your photographer captures this rare moment.
Tip #12
Beauty Model
Look as sharp as possible; it's your day remember? You can sweet smile and dress up as the best beauty model the world is yet to see. Have fun on your birthday and make the most out of the makeup and costume you are going to be wearing.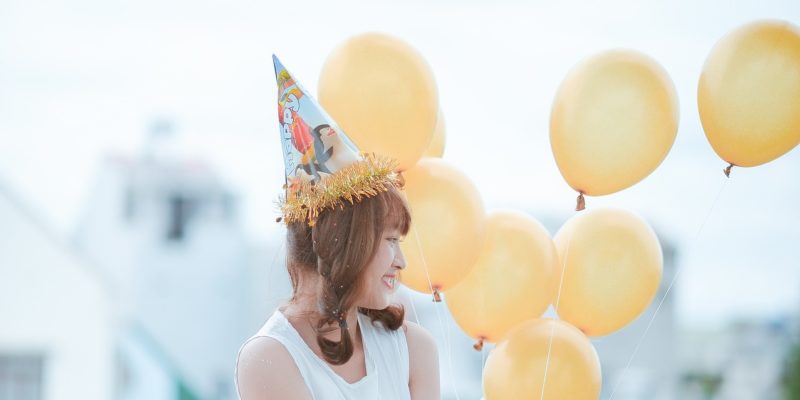 Birthday Photoshoot Ideas With Friends and Family
Tip #1
A picture With Your Siblings
Having your sibling by your side while you take your birthday photo shoot is a truly remarkable gift, it could mean two things; one is that you are reminding them that you are older than they are, on the other hand, it could mean you are growing fast enough to understand them. Make striking poses and let your happiness be felt through the pictures.
Tip #2
Confetti
This is yet another great idea for a birthday party decoration. Pose with your friends in laughter as you use confetti to make the picture come alive. You don't need a filter. All you need are a few good friends, your family, and some confetti to create a charged up and beautiful atmosphere.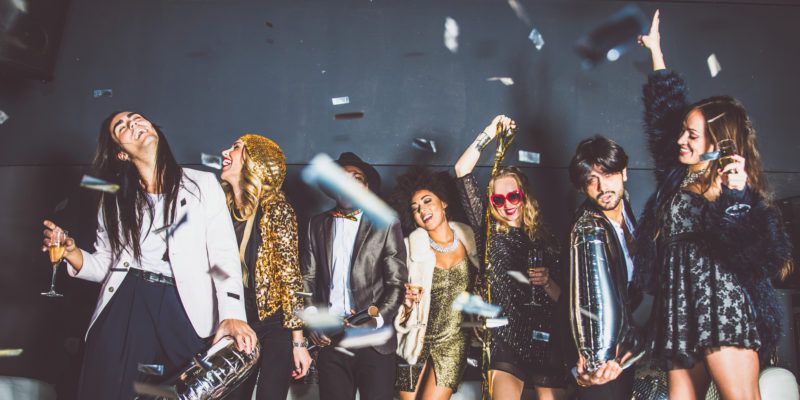 Tip #3
Photobombing
There are many manipulations to this idea, which is why it is one of the most interesting to do. You are at the center stage here, and you can use different creative photobombing ideas to represent how your friends or family have been a part of your life. You can search the internet to find some crazy and fun ways of photobombing.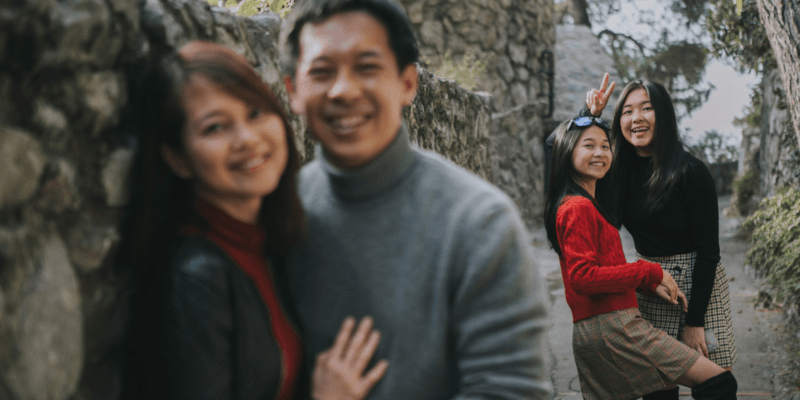 Tip #4
New Locations
This may not come to you like an idea but trust it's worth the try. You can try out different locations to take your birthday photo shoot. If you have five friends, you can try taking your shoot in each of their houses. This way you solidify your bond with them and also have fun going from house to house. You can also use a different idea of the locations you want to use.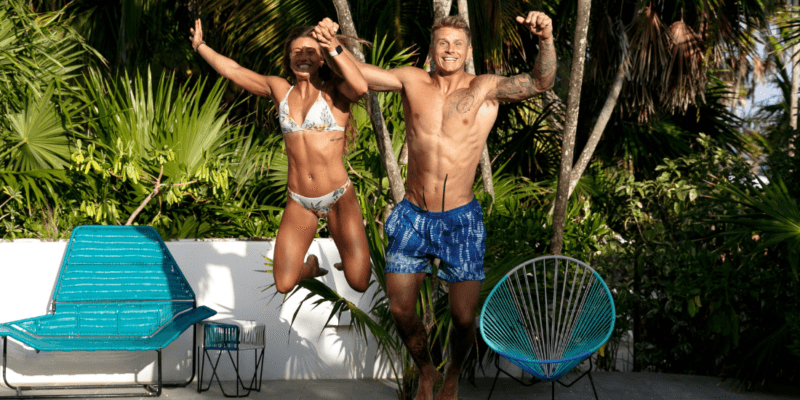 Tip #5
A Trip To Your Favourite Location
Just as you can choose different locations, you can also choose one of your favorite spots for that one special day. Prepare to use the place beforehand, inform anyone in charge of the place and have them understand how important it is to you. Next, you can contact your personal photographer about the location, if you don't want a studio and make the experience rewarding.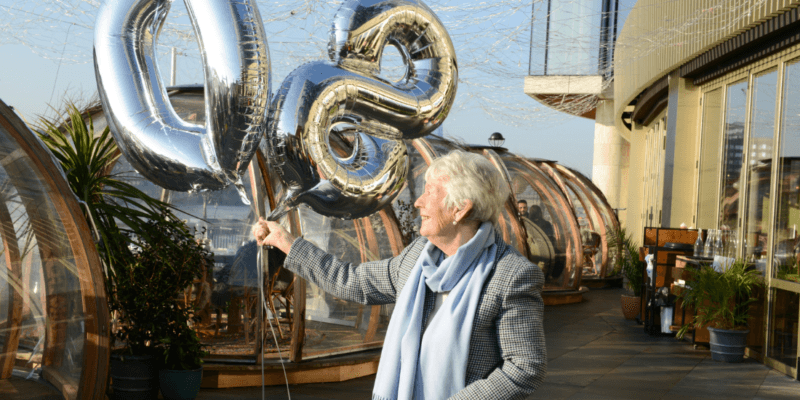 Tip #6
Duck Face With Friends
This works best with friends, get all your friends together and make a list of funny faces you would like to add apart from taking normal pictures. You can rehearse the funny faces, but it is more fun when you let things happen naturally. You will be very glad about the results that would come out when you see them.
Tip #7
Moment of Action
Moment of action actually refers to the best captured moments of the day. There are two ways to get such moments, either you create one or have your personal photographer be on the lookout till he gets the perfect moment and takes a beautiful photo shoot. Part of the moments could be when you all jump into a pool or any other bonding action.
Tip #8
Black & White Filter
Use the black and white filter to your advantage. Have all your friends come and pose while you edit the pictures with black and white at the end. You will have beautiful pictures to use for your social media page.
Tip #9
Favorite Dance Move With Friends
The reason why your friends are still with you is that you agree with them on something. If you have a dance move you all know and love to do, that's great. You can do the dance together and get it all on camera.
Tip #10
Uniform Pose
You can have a uniform pose with all of your friends. It could come rehearsed, or it could come spontaneously, all you need to do is to go with the flow.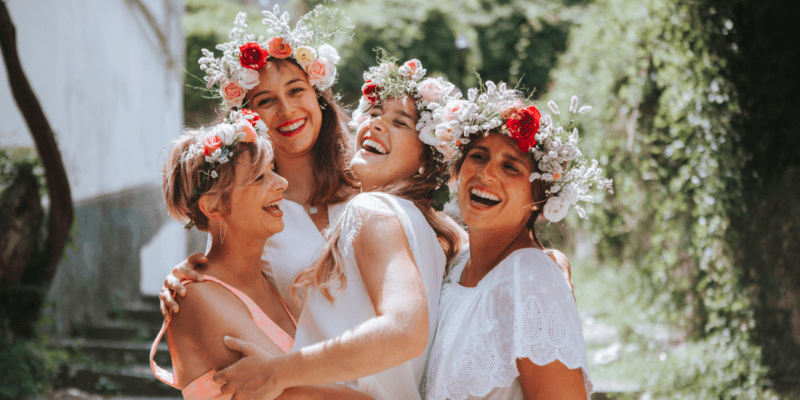 Tip #11
Wanted
This is something not many people have tried; you can try taking a funny picture of being wanted, with you carrying a label that says so. The crazier, the better.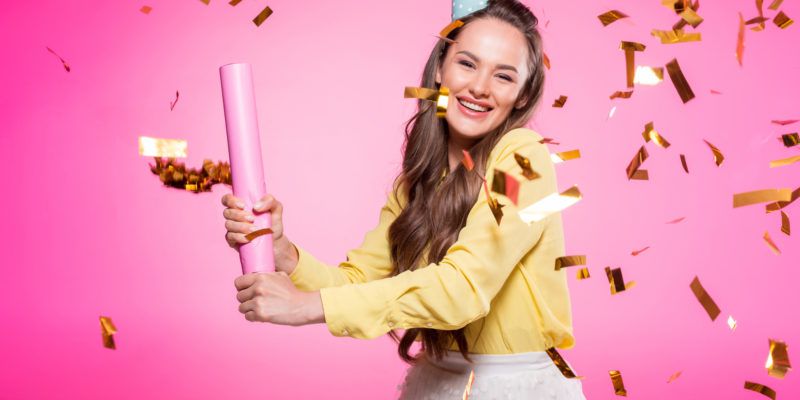 Tip #12
Summer Props
If your birthday happens to fall in the summer, then you can use some summer props to make the shoot more interesting. You have more birthday ideas, and things to use during summertime, be creative about it.
Tip #13
Uniform Denim
You can come to a consensus with your friends to choose a denim outfit for your birthday. Make your birthday more fun with matching denim outfits and a fun and lively atmosphere.
Buy memories, not things…
Limited time only!
SEE OUR GIFT CARDS
Great customer service and experience
Photoshoot in very short term
The most destinations on the market
Very positive customer feedback
1109
Photographers & Videographers
990
Destinations world-wide
100% Money Back Guarantee
We believe in our service and quality of our photos so much that we decided to offer a 100% money back satisfaction guarantee for your photo shoot. If you don't like your online gallery once we deliver it, you can contact us within 7 days and claim your money back. Find more details in our Terms.