4. 1. 2018
Beautiful Family Beach Day in the Heart of Phuket | Vacation Photographer
Phuket is a stunning island in Thailand surrounded by incredible sandy beaches and the crisp blue waters of the Andaman Sea. As the largest island in Thailand, the city is a popular place for tourists near and far looking for a getaway.
The Phuket mountain range covers most of the island, protecting extensive rainforests and beautiful wildlife. There's also an amazing amount of sights on the ground, from museums to aquariums. Whether your traveling with friends or family, Phuket is the perfect place to meet the needs of everyone and give them the gift of a good time. June decided to take on the beautiful beaches of Phuket, and take her family along with her for a lovely vacation.
She wanted to capture her beautiful family in a photoshoot on the world­renowned beaches of Phuket.
Transforming a Public Beach
We enlisted the help of one of our talented vacation photographers, Ammata, to take on the task. The beaches are often filled with many tourists, but Ammata took knew how to position June and her family in order to make it seem like they had the beach all to themselves. She turned a very public beach, into an exclusive private beach. The family arrived in white attire to signify their unity and make for some incredibly gorgeous group photography.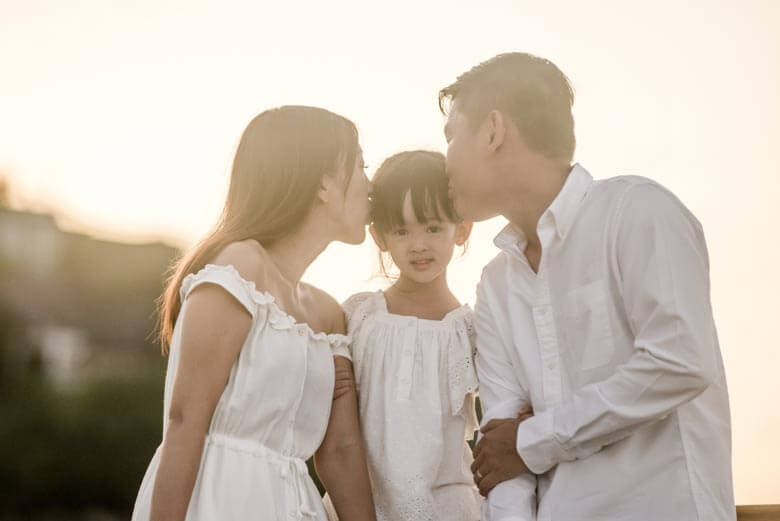 Ammata took a variation of close­ups and long shots of the family in the water as they held hands and smiled for the camera. The natural light added to the beauty of the photo and Ammata utilized those special moments in order to get the most high­quality photography possible.
Request your family photo shoot in Phuket now
REQUEST NOW
Playing in the Waters
The family kicked up the water between takes and played around as Ammata captured the family's funny moments.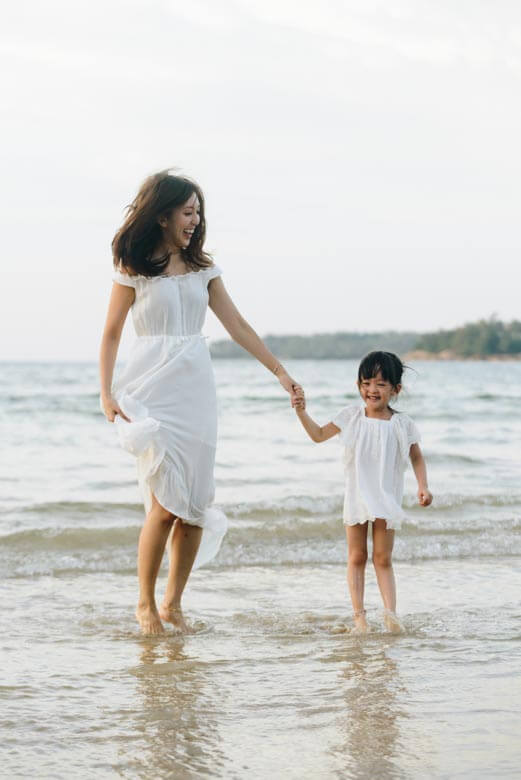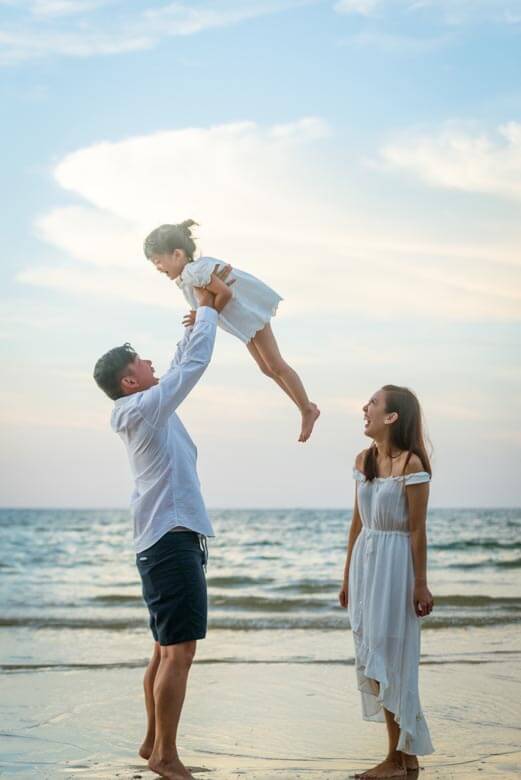 June and her husband took turns taking pictures alone with their daughter as the sun began to go down behind them. She had loads of fun in the water, enjoying the warm weather and sandy beach.
Their daughter was the star of the show, giggling through the shoot as June's husband threw her up in the air. Her joy was obvious through her ear­to­ear smile. They began to cascade through the water and gaze at the sunset. June took pictures of them through her phone, which lead to another gorgeous and unique picture of their beach day. This casual moment turned into a great snapshot of a snapshot.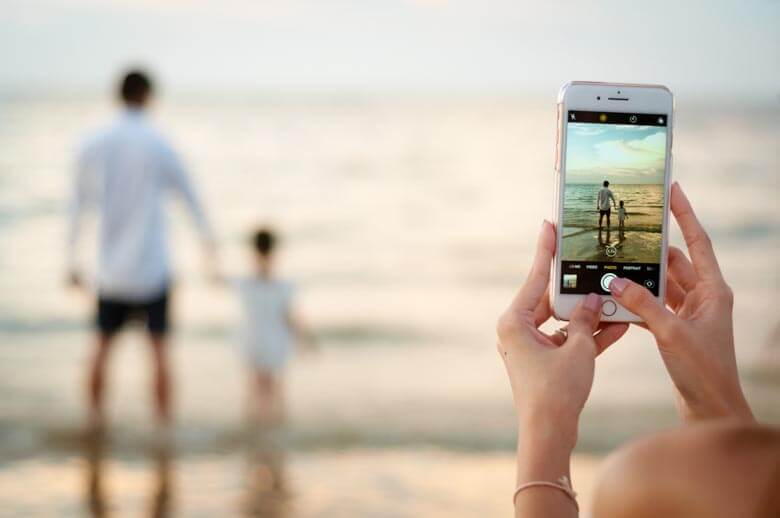 Family Togetherness
As the family stood for more group shots, Ammata came up closer to the family to take a close­up of their daughter holding the hands of her mother and father. Your average vacation photographer wouldn't have thought to set up a picture like this. But, this adorable shot is a beautiful moment in time that'll live on far past this beach trip thanks to Ammata's keen eye for photography.
As night began to fall over the beach, the shoot came to a close. As June's beautiful family grows older, they'll have these high­quality photos to look back on and celebrate their eternal love for one another.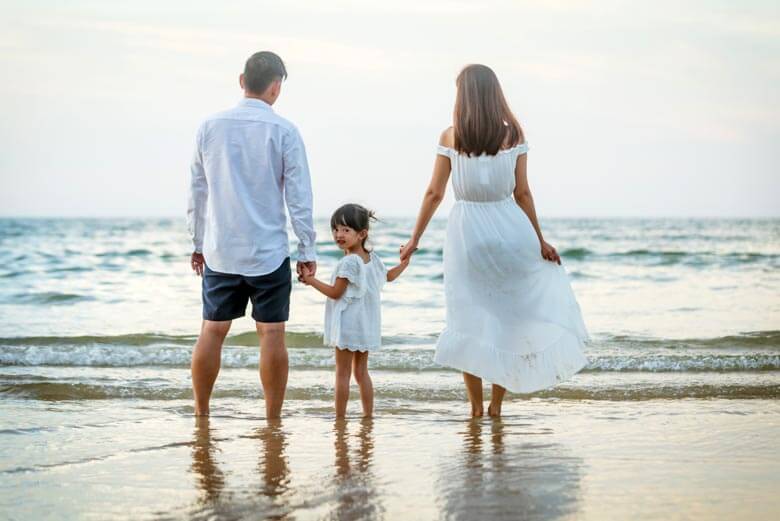 Is an ugly zit…
RUINING your perfect pics?
Get rid of it for $15 USD!
SEE PHOTOSHOP PACKAGES
Great customer service and experience
Photoshoot in very short term
The most destinations on the market
Very positive customer feedback
1225
Photographers & Videographers
1075
Destinations world-wide
100% Money Back Guarantee
We believe in our service and quality of our photos so much that we decided to offer a 100% money back satisfaction guarantee for your photo shoot. If you don't like your online gallery once we deliver it, you can contact us within 7 days and claim your money back. Find more details in our Terms.