Hire Photographer in Phuket for Photoshoot
Localgrapher is the largest vacation photo company and the only global video company in the world! Choose from over a 1000 hand picked local professionals and make your perfect memories last forever!
This is What You'll Get with Every Booking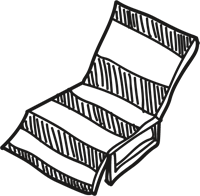 Individual Approach
Handpicked Local Professional
Special Requests Option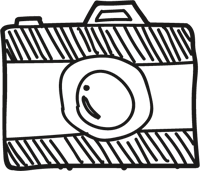 Top Shoot Spot Recommendations
100% Money Back Satisfaction Guarantee
Private Session
100% Money Back Guarantee
We believe in our service and quality of our photos so much that we decided to offer a 100% money back satisfaction guarantee for your photo shoot. If you don't like your online gallery once we deliver it, you can contact us within 7 days and claim your money back. Find more details in our Terms.
Make the Most out of Your Phuket Shoot
Tip #1
The Best Time of Year to Visit Phuket, Thailand
Phuket, Thailand's largest island is a year-round paradise. The 'h' is silent (poo-ket) and due to its size, lost the Koh (meaning 'island') in front of its name as it feels more like the mainland. The island of Phuket is the perfect mix of nice and naughty with its idyllic beaches bordered by nodding palms and its sin city, Patong, coming alive at night.
Considered the 'Pearl of the Andaman', the island is a constant buzz of tourists on scooters, tuk-tuks and jet setters, beachgoers, and foodies with adventure seekers and sundowners getting wild on the beaches. Phuket has a laid back attitude with a high energy undercurrent. Its affinity for luxury and all things excess mixed with its unbelievable natural beauty makes it the perfect location for a professional photographer to tag along and capture your experiences. You can holiday in style and still find affordable photographers for hire anywhere on the island.
Due to its tropical location, Phuket does not have distinct seasons like Spring, Summer, Winter, and Autumn, but rather three general seasons – Cool, Hot, and Rainy. Even so, you can expect to enjoy a cooler climate than the stifling plains near Bangkok due to the island having much less concrete holding the heat in. 
Tip #2
Visiting Phuket during Hot Season
Phuket begins to turn up the dial on the heat after New Year's and by the middle of March, the hot season is in full swing. Until May, these months are considered the hottest – just before the monsoon hits the island. Daytime temperatures vary in the 90°F range with humidity steadily on the rise. While hot, one of the best reasons to visit Phuket in April is to witness (and take part in) the Songkran Festival, otherwise known as the Thai Buddhist New Year. If there is one thing Phuket knows how to do, it's how to party. What is traditionally a three-day event turns into a week-long soiree that is easily the wettest – and probably the most fun – of any party you've ever been to. 
Chiang Mai's parties may be the wettest and Bangkok's are the longest, but there is nothing like having a water fight on the beach of a tropical island with thousands of strangers. This alone makes it one of the most popular places in the whole of Southeast Asia to visit in mid-April. Fun for solo travelers and families alike, having your personal photographer capture your family throwing buckets of water at strangers, using squirt guns while in the back of a tuk-tuk and dancing on the beach before jumping in the ocean for a week straight will give you a unique family photoshoot to look back on. Your photographer will also have all the necessary waterproof equipment to ensure they capture the perfect shot. A welcome break from the heat of the day, Songkran is not one to be missed.
During the evenings, you can make your way down one of Thailand's most infamous lanes – Bangla Road. Nestled in the center of Patong – it comes alive at night. Lined with bars, the fairly short road is lit up to the nines with neon lights, locals selling trinkets, food and every other kind of service you can think of. It's a popular spot with tourists as it is surrounded by restaurants, vendors and provides entertainment as far as your imagination will take you. This is also where many of the beautiful Cabaret dancers put themselves on display – you'll find they are more than willing to take photos with you for a baht or two.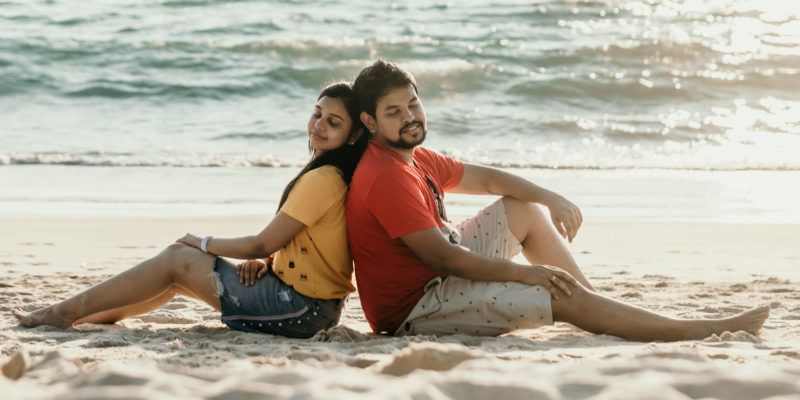 Tip #3
Visiting Phuket during Rainy Season
Bringing a welcome relief from the blistering heat, monsoon season in Phuket begins in May and lasts until October. The average temperature during the monsoons is 85°F. While the weather is at a humidity high, the prices are at an all-time low, making this one of the cheapest seasons to plan a trip. Apart from being cost-effective, it's also a peaceful time to visit – there are half as many tourists at this time.
While the wettest months are May, September, and October, it's rare that the island would get continuous days of heavy rainfall. The mornings during this season are ideal for you and your private photographer to make your way to any one of the 30 beaches on the island. Hat Kalim (meaning Kalim Beach) is accessible by scooter and after a short hike downstairs, brings you to a tiny cove – a hidden gem, you could say. Its steep cliffs, white sand, and turquoise water make it a tantalizing spot for a romantic photo shoot in the morning light. The best way to experience it is with a photographer who will capture you enjoying the view.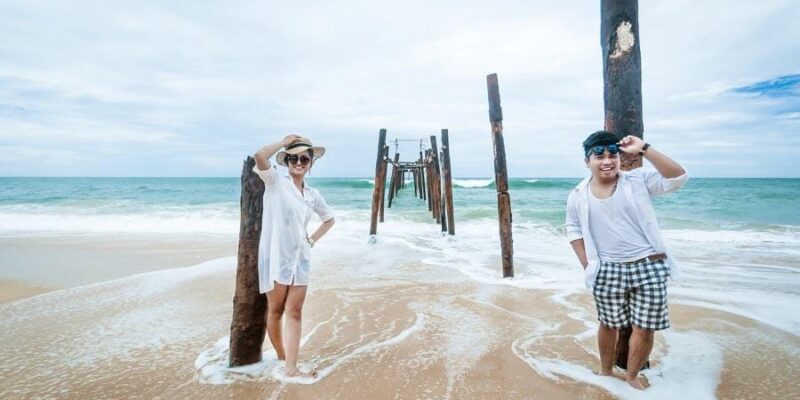 Tip #4
Visiting Phuket during Cold Season
The cool season lasts from mid-November to February and it's the most popular time to visit Phuket as the rains are over. With the best weather, naturally, this is also the busiest time with the majority of tourists planning their trips around this period. The temperature varies between 73°F and 86°F. While December is the coolest month in Phuket, February is the driest. This is the perfect time to spend the day relaxing on one of the gorgeous beaches in Phuket.
Tip #5
Places to Visit and Things to Do in Phuket, Thailand
Private Photo Shoot in Patong
Patong has the largest and busiest beach of all on the island. Think bad knock off tee shirts, unintentional comedy and anything available for the right price. The beauty of Patong is that it's truly a free-for-all and doesn't try to hide it. This raw and honest beach town is a photographer's delight.
With restaurants dotting the edge of the sand and its ease of access to Patong city, you can expect to find the beach covered in people.  Watching them is truly a gem here and the photo opportunities are endless. Your private photographer will be able to advise the best place to go for the perfect shot.
Alternatively, if water sports are your thing, then this is the place to be. A hot spot for tourists who are wanting to try something new, release that adrenaline or get a great view of the island, Patong Beach has it all. Water skiing, jet boating, paragliding and so much more. The best photographers in Phuket are here and ready to capture you in action. From there, you can party it out till the wee hours of the morning at one of the many nightclubs. 
Enjoy Sunset Photo Shoot Session at Suring Beach
Now, if you're looking for that picture-perfect idyllic bay, then hop on your scooter and head North from Patong to Surin Beach. Talk about calm waters! The half-moon shaped beach is fringed with swaying palm trees and crystal clear turquoise water. Much calmer and more private than Patong, Surin beach is the perfect place for an engagement or proposal photoshoot with your Phuket based photographer.
This is also a great place to stay if you're wanting a more serene experience on the island. Plus, as the beach is facing West, the cooler season gives you ample opportunities to take a seat at one of the many beachside restaurants, dig your feet into the sand, nibble on Pad Thai, and sip on a couple of sundowners while you watch the tropical sunset beyond the horizon. This is an ideal time of year to have your Phuket photographer capture stunning images for your Instagram and social media. Check out the price for booking a Phuket based photographer HERE.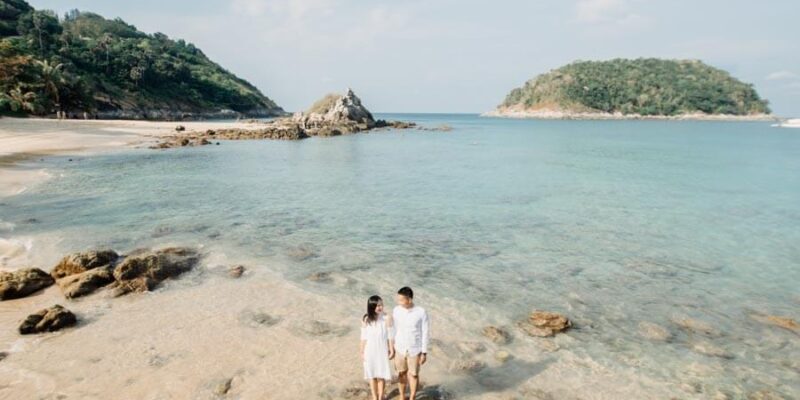 Top Photo Spots in Phuket
Have Your Own Awesome Pictures
1225
Photographers & Videographers
1075
Destinations world-wide