9. 5. 2019
Ultimate Gift Guide: 15 Best Gifts for Solo Travelers
If you have a solo traveler in your life you may be wondering what to buy them for Christmas or their birthday. Travelers who are on the road a lot don't have the space to keep a lot of possessions. Give a gift that your solo traveler will use daily with this list of the 15 best gifts for solo travelers!
What Are the Solo Traveler Must-Have Gifts?
Gift #1
Kindle / E-reader
Solo travelers spend a lot of time alone and on buses, trains, and planes.  Give them the gift of endless entertainment with a Kindle or any e-reader. Having books in English at the tip of your fingers is a gift that keeps on giving. Solo travelers can bring the Kindle to the beach or for reading in a shared hostel room when others would prefer the lights off.  When you are traveling alone it can be great to have the companionship of an e-reader to entertain you while dining alone or sitting in a park on a beautiful day.
Gift #2
Portable Charging Bank
A portable charging bank can be a lifesaver when traveling solo it is important to always have access to a phone and electronic devices for safety and comfort. When you can't depend on finding a plugin it is convenient to have a portable charging bank. This is a great gift that will be so useful and practical for your solo traveler. Charging banks are nice for long days exploring cities or hiking in the mountain.
Gift #3
Portable speaker
Give your solo traveler the gift of music with a portable speaker. They can always bring the party with a small packable speaker.  A speaker transforms a day at the beach or relaxing day in a park into an event. Having a speaker to play music will also help your solo traveler to meet new friends and bring people together.
Gift #4
Packing Cubes
Solo travelers typically travel with backpacks so they can move easily from one city to the next bringing minimal items. One backpack may seem small but you would be surprised how much one can actually fit in there! A great gift you can give your solo traveler is the gift of packing maximization. With packing cubes you are able to fold up individual items using to organize them in each of the cubes. Packing cubes not only allow your traveler to pack more items but they can also organize their space more effectively making their travels much less stressful. Packing cubes are also a great time saver for your solo traveler.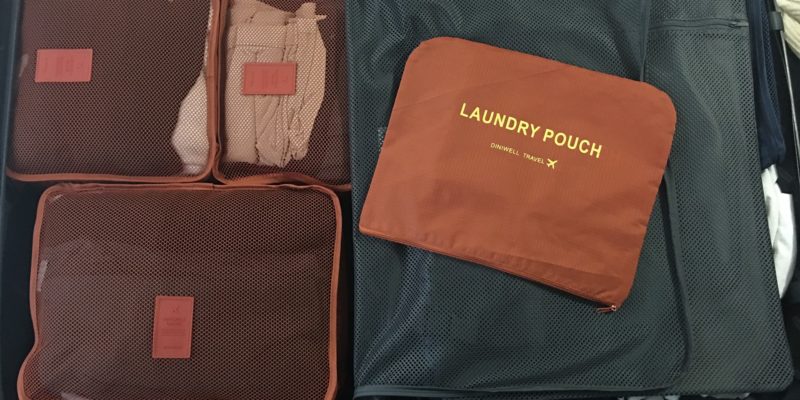 Gift #5
Passport Holder
The most important item any solo traveler owns is their passport!
Give them a gift to help keep their most sacred item safe and stylish with a passport holder. A passport holder is a great place for travelers to keep not only their passport but, other items like visa information or extra passport photos for any unexpected travels while on the road or last-minute visa applications!
Gift #6
International Plug Adaptor
Solo travelers need to be prepared with international travel plug adapters so they are able to use their electronics in all of the countries that they visit. The outlets vary for different countries. One of the best gifts for your solo traveler is an international adaptor, this way they have all of their bases covered! Your solo traveler will love this practical gift and literally use it every day!
Gift #7
Wireless Headphones
Wireless headphones are a great gift for any solo traveler. Wireless headphones can make runs along the beach more enjoyable as well as rides on the train. Solo travelers are always on the move and headphones without a cord make life much easier.  Wireless headphones are great for listening to music, podcasts, or streaming their favorite shows on Netflix. Your solo traveler won't feel so alone with the comfort of their favorite audio, hands-free.
Gift #8
Microfiber Towel
Many solo travelers stay in hostels with the bare minimum to save money and be able to see many more destinations. Hotels are a great place to crash, however typically they do not come with the amenities of a hotel or Airbnb. One of the best items in any solo travelers' backpack is a microfiber towel. These towels dry quickly and minimize bacteria. This gift will help keep your traveler clean and healthy while on the road! Microfiber towels also fold u very small and will fit nicely in their bag without wasting any of the precious space!
Gift #9
Polaroid Camera
Solo travelers are always taking photos to share with their friends and family and show them a taste of what they are discovering. A Polaroid camera is a great way to capture travel moments in a different way. Help your traveler capture a moment in time rather than an Instagram video. A Polaroid is a great way to interact with new friends and photos from the camera can be a fun gift for new friends. One of the best gifts you can give your solo traveler is lasting memories
Gift #10
Mini Power Strip
When traveling solo there never seems to be enough outlets to charge all of the important electronics at once. With a mini power strip, your traveler can charge multiple devices at once. Time is valuable and so is power while traveling this gift will help your solo traveler to stay charged and even share outlets with new friends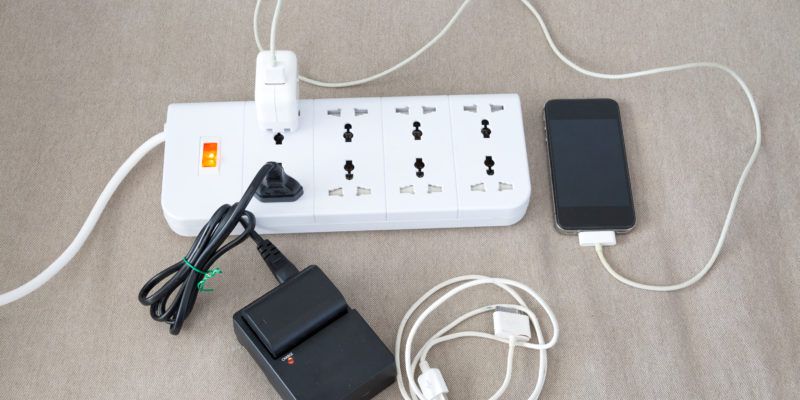 Gift #11
Sleeping Mask and Earplugs
Solo travelers find themselves on noisy buses, or hotels trying to get some sleep. One way you can help assure your solo travelers is getting good rest is with the gift of earplugs and sleeping masks. These items will make it much easier for your traveler to drown out the light and sound of their surroundings.
Gift #12
Life Proof Phone Case
Probably the second most important item for a solo traveler is their phone. Ensure the safety of their phone with a life proof case. While traveling the opportunities to damage a phone increase significantly. During long nights out and days spent on the water, it is great to have a sturdy case for any accidents s that may happen.  One of the best gifts for a solo traveler is making sure their phone is safe.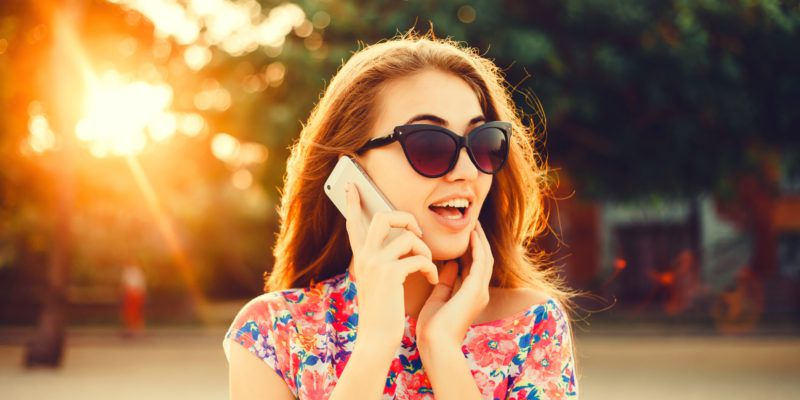 Gift #13
Localgrapher Gift Card
What better gift for a solo traveler than a way to capture their precious travel moments by a professional photographer. Some of the best gifts you can give are memories for the traveler to share with their friends and family and cherish forever. Often times it can be difficult for a solo traveler to capture beautiful artistic shots of them at their destinations.  With a Localgrapher gift card, your traveler will have a professional photographer by their side to capture the solo travel photos they have always dreamed of. These pictures will be way more than Instagram worthy!
Gift #14
Crossbody Purse
Solo travelers need to be aware of where their belongings are at all times. Especially the most important ones such as their credit cards, passport, and cell phone. Keeping these items as close to your body as possible is important and will keep them safe. A cross-body purse is one way to keep possessions close while traveling and a functional crossbody purse is a thoughtful gift for your solo traveler.
Gift #15
Neck Pillow
Time is invaluable when solo travelers try to relax and get comfortable on buses, trains, and planes. A neck pillow is the best way to help your solo traveler get some rest on those long travel days. If space is an issue an inflatable neck pillow can be a great alternative so it can be easily packed away when not in use. With this list of 15 best gifts for solo travelers, you are sure to find a gift that will be perfect for your traveler. Give them a gift they didn't know they needed and help to improve their travels! Each of these 15 gifts for solo travelers will enhance the travel experience.
Is an ugly zit…
RUINING your perfect pics?
Get rid of it for $15 USD!
SEE PHOTOSHOP PACKAGES
Great customer service and experience
Photoshoot in very short term
The most destinations on the market
Very positive customer feedback
1225
Photographers & Videographers
1075
Destinations world-wide
100% Money Back Guarantee
We believe in our service and quality of our photos so much that we decided to offer a 100% money back satisfaction guarantee for your photo shoot. If you don't like your online gallery once we deliver it, you can contact us within 7 days and claim your money back. Find more details in our Terms.