31. 1. 2019
Ultimate Guide: How to Get Perfect Solo Photos for Your Instagram
Who says solo photos need to be limited to selfies? While they are great as a quick snap to send to your friends, a professional photo shoot is an experience in and of itself. The preparations, perfect light and the feeling that you are the superstar of the hour all make for an amazing result. We know that your first solo session might seem a bit intimidating, which is why we have created a shortlist of tips and tricks that will help you get exactly the pictures and memories you want.
Tip #1
Think Time
Everyone knows that good lighting conditions are key for high-quality solo photos. But only very few know how to get the light they desire. Our professional photographers will always prefer to book the session either in the morning or in the evening when the light is at its softest and warmest. Having the session in the evening will give you more time to prepare, a morning shoot will mean there will be fewer people in the streets around you and you will feel fresher. It goes without saying that an early night before a morning photo shoot is always a good idea.
Tip #2
Choose your colors wisely
Since you will be alone in your solo photos, you might feel tempted to wear the craziest and most eye-catching outfit you can find. We are not saying that that is a bad idea, but you might prefer going for something that you know well and that you feel really comfortable wearing. The reasons are very simple here. First of all, a photo shoot is not something you book every day and you don't want to be questioning your extremely specific fashion choices in a couple of months. And the second reason may be even more important – this solo photo session is all about you feeling good and comfortable in front of the camera. We know that those flowered jeans might look super great, but will you really feel comfortable in them for a couple of hours?
Tip #3
Looking for locations
No matter whether you are booking a session in your home town, or whether you want your pics taken on another continent, the actual location determines the whole vibe of the pictures. We already mentioned how important it is to choose the right time of the day. This is even more important if you wish to book your shoot in a really busy place. In such cases, it is worth asking your photographer first, as they are always happy to help and advise. Also, some locations may not be open to the public at all, but the photographer may know a way how to book them, so feel free to ask away.
Your choice of location can also reflect your personality. If you are a very outgoing, chatty and people-loving person, you can easily go for a more exposed plaza or a busier street. An introverted person might prefer a park or a more isolated location. Once again, the whole photo shoot should make you feel yourself. The more comfortable you are, the better the photos will be too.
Speaking of location, it is always worth adjusting it to your outfit, or vice versa. If you decide to shoot your photos in an opera house, comfy flip flops might look a bit out of their place. The same goes for a tuxedo on a beach… well, you catch our drift here.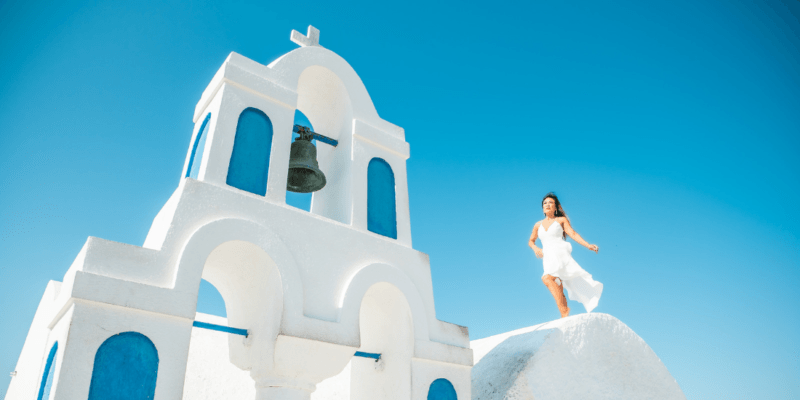 Tip #4
Style can go a long way
The uniqueness of your style is second only to the uniqueness of your personality. We believe that solo photos should reflect your inner self and that they should be taken in any style you like. If you have a favorite pose or you feel more comfortable in pre-defined conditions, no problem. If you are after more candid, natural-looking or even paparazzi-style photos, the photographer will be very happy to help you out as well. Remember a solo photo shoot is all about your experience, your feelings, and your memories. Don't be afraid of making any mistakes or asking for your specific way of doing things, our photographers are here to help. There is just one key to great-looking photos, and that is you being happy and comfortable. Just enjoy the moment and get some wonderful memories you will never forget.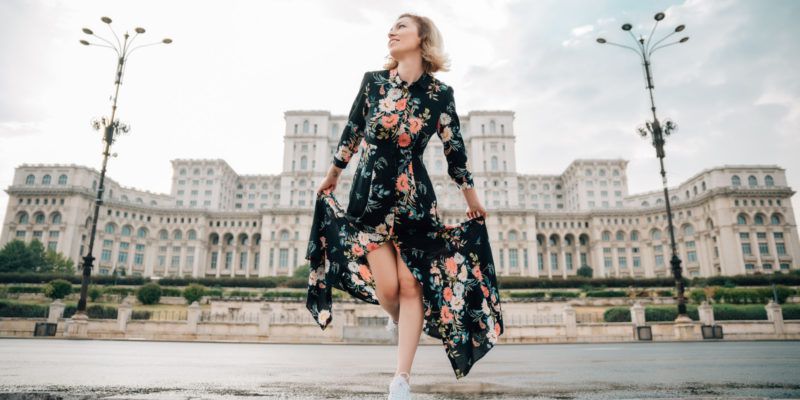 Buy memories, not things…
Limited time only!
SEE OUR GIFT CARDS
Great customer service and experience
Photoshoot in very short term
The most destinations on the market
Very positive customer feedback
1114
Photographers & Videographers
990
Destinations world-wide
100% Money Back Guarantee
We believe in our service and quality of our photos so much that we decided to offer a 100% money back satisfaction guarantee for your photo shoot. If you don't like your online gallery once we deliver it, you can contact us within 7 days and claim your money back. Find more details in our Terms.