Photography is an art that enables people to travel back in time and relive all their precious moments. It helps you capture the moments forever and remember even the little things you have forgotten. 
People take tons of pictures every day to capture their happy faces, emotional moments or to celebrate their special occasion. There is no denying that pictures taken on special occasions become lifetime memories. And if these pictures are of your vacation trip you have gone with your significant one; they are not less than a treasure.
Vacationing with your girlfriend can play a great role when it comes to sustaining a relationship. A good vacation trip is one way to break the monotony of the same life routine and take an essential break from life's everyday rigor of life. It holds much more than just a boy-meeting-a-girl, showing affection, watching movies on date nights, or remembering birthdays.
That is to say, a good vacation trip gives you a chance to make plenty of memories, especially when you lock those moments in pictures. No matter where you travel, capturing lovely photos on your vacation trip is the best way to remember it for years. In short, if you are planning to take this relaxing break to explore the world with your significant one, a vacation photoshoot is a must.
So what about "GIFTING" a vacation photoshoot to your girlfriend?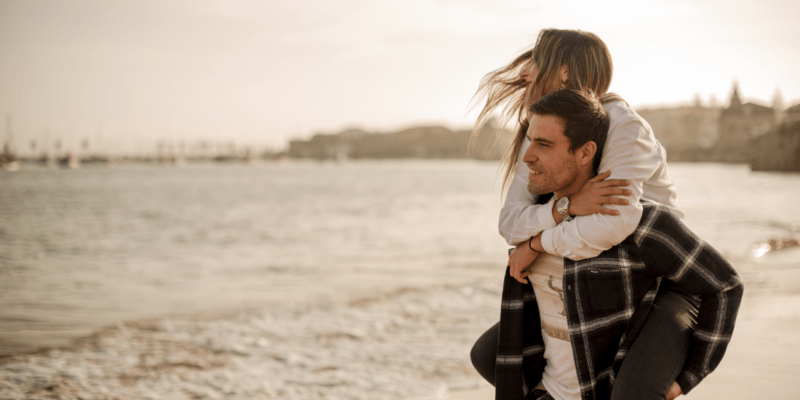 If you are an adventurous soul and love giving surprises to your girlfriend, gifting her vacation photoshoot will take your relationship to the next level. The idea of girlfriend photoshoot on your vacation trip will not only seize her delightful moments but also make her see the purity of your love but also. 
The best part of this unique gift idea is that you can hire a professional vacation photographer for your girlfriend, photoshoot. With competent photographers like Localgraphers, you do not have to miss out the precious moments you can spend with your girlfriend. The professional photographer ensures taking the great images, incorporating every sort of detail, even the minor ones.
Let us delve into the details to find out why choosing a vacation photoshoot is the best gift for your beautiful lady. 
Why is Girlfriend Vacation Photoshoot the Best Gift Idea?
The tradition of giving gifts is timeless and one of the best ways to show affection and love to someone. It is the signal of appreciation and makes people feel special and valuable. When one becomes a gift-giver, his desirability, and status as partners improve exponentially. This may sound bizarre, but the fact is true. All women love more showing off their gifts to their friends than getting them.
Moreover, giving gifts to your significant one deepens the affection, warmth, trust, and, most importantly intimacy in the relationship. Not only this, it increases admiration for each other in a relationship. However, what is important to realize here is that you should not reserve the kindling effect and norm of giving gifts for major occasions, such as holidays and anniversaries only. 
You can keep this flame burning by surprising your girlfriend with unique gifts, and girlfriend photoshoot can be one of them. It is because spending quality timing is of paramount importance when two people are making efforts to know each other. Traveling and getting clicked together increases the love and care for each other. It gives couples several reasons to stay together. 
Look at the following reasons to find out why vacation photography has become a mandatory norm.
Reason #1
Make Your Journey Immortal
You might find it too philosophical, but it does make sense when you see your old photographs. The nostalgic feeling and old memories take you back at the same time, sending a rush of emotions. Photographs have the power to hold the time. Also, they can immortalize your precious moments. This is what makes vacation photoshoot even more important when you are traveling with the most precious person of your life.
Thanks to Localgraphers, who are photography experts and know exactly how to immortalize your love and smiles. Not only does your Localgrapher help you make every moment memorable but also provide you insight into the destination you have chosen. Available in 900 plus cities across the world, the Localgraphers can show you the places that are worth watching. It is because all photographers are local and know the best time to visit the places and help you make the most of your time as a couple.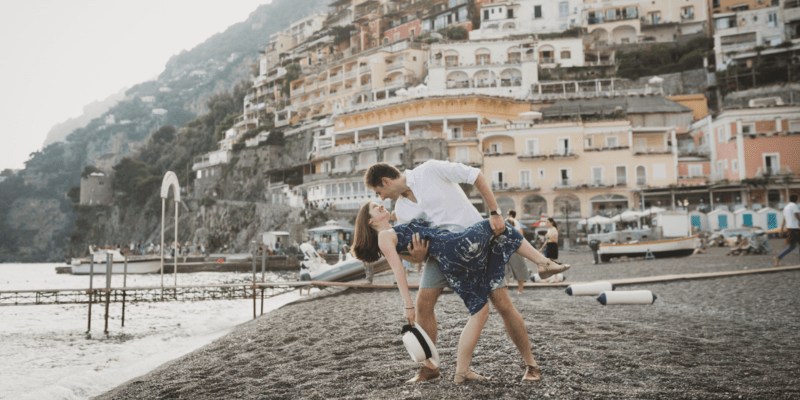 Reason #2
Document your Love Journey
From your camaraderie to the first date to the first relationship anniversary, photographs preserve everything. Gifting your girlfriend a vacation photoshoot is, without a doubt, one of the best gifts you have ever given her to save every moment of your vacation as a keepsake. She will be able to capture the moments of your communication that might be lost otherwise. 
Remember that only a professional photographer can narrate the beautiful journey of your love story through pictures. He/she knows which moments are to capture and can be turned into lifetime reminiscence. Of course, your holiday trip is not for any specific event, but giving your partner girlfriend photoshoot as a gift will double the pleasure and joy of your trip. Plus, it is a sufficient reason to book a vacation photographer and click some classy and romantic poses with the love of your life.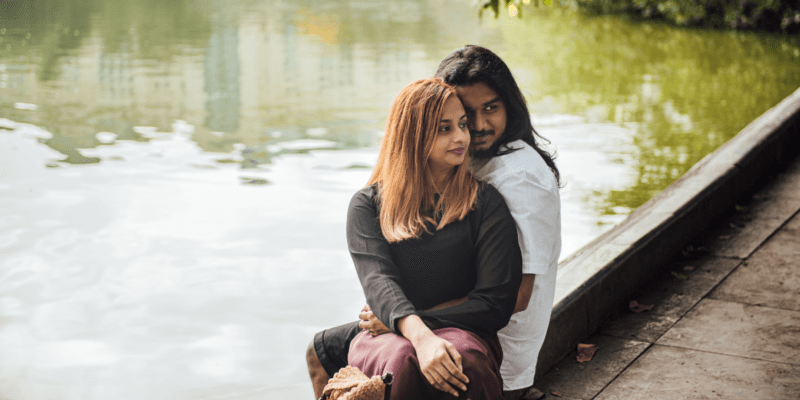 Reason #3
Get Comfortable around Each Other
Familiarity does not always breed contempt. When it is about romantic relationships, familiarity serves to make two people more compatible with each other. In other words, when you get a chance to spend time with your to-be-husband or wife, you learn many things that you did not discover before. You get to know the person from inside including his or her shortcomings. Going on vacations together and gifting your girlfriend a vacation photo shoot, in this regard is a perfect way to get comfortable around each other. 
While you explore each other's personality during vacation, your photographer gets an opportunity to capture dozens of natural and candid snapshots. Their job is to not only focus on the graceful curves, smiling faces, or majestic mountains but to perfectly capture the chemistry of your relationship.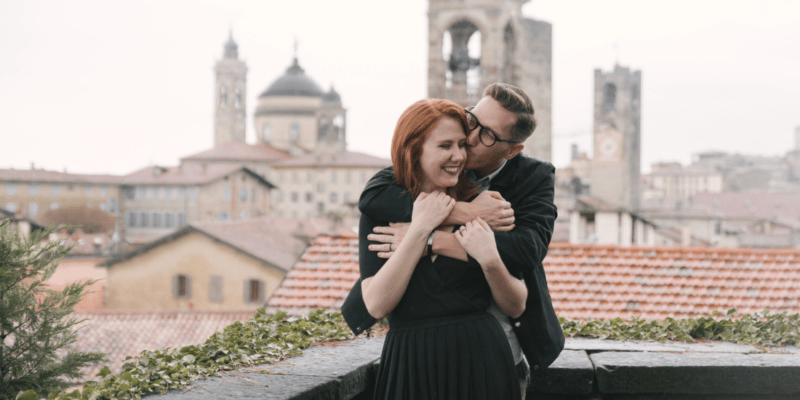 Reason #4
Vacation Photoshoot Inspires Imagination
No matter how shy as a person your girlfriend is, she expects a lot from you and deserves something unique and different. She imagines a happy and successful life with you.
Girlfriend photoshoot, in this respect, is not something all boyfriends gift to their significant ones. This gift can help you inspire your girlfriend's imagination. It is undeniably an exceptional gift you can give to your girlfriend on her birthday or another occasion, especially if your relationship is new. A vacation photoshoot allows couples make lasting memories and positive imprints on a relationship. 
Luckily, with a vacation photographer, you can have an ideal photoshoot anywhere you want. All you need is to buy a gift card for any special occasion from Localgrapher and give a unique girlfriend photoshoot package to your girlfriend. 
Moreover, you can use these wonderful gift cards for a number of different scenarios. That means if you want to locate a photographer to celebrate your special day, you can use the gift card.
Reason #5
Unique Gift for Valentine's Day
While there is an expected gift exchange between couples during Valentine's Day, the surprise element always works wonders for this beautiful relationship. That means surprising your girlfriend with a vacation photoshoot at her favorite destinations will be a unique way to celebrate love.
Localgrapher, with its excellent gift card package has made this idea easy to implement. If you are already exhausted with the idea of gifting your girlfriend traditional items (necklace, dresses, or ring), a gift card makes an original present that is useful and exciting.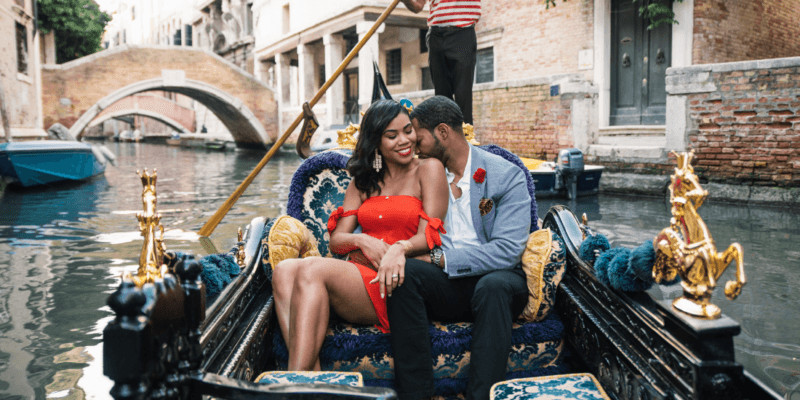 Reason #6
Sharing Fun Moments
Traveling with your partner is all about having fun together. It is an opportunity to live through some adventurous and fun experiences that you two remember forever. While you share these great memories, a vacation photoshoot enables you to reconnect with your partner. Photographing will help you remember and recall the reasons why did you two fall in love. 
Our local photographers are familiar with many scenic and fun spots of your destination, and you can form a strong bond with your loved one while clicking together and spending time together at these places.
Reason #7
A Way to Resolve Relationship Problems
You might find this reason hilarious, but giving gifts may resolve many relationship conflicts with your girlfriend. 
Every relationship has ups and downs. Some relationships even suffer from heated blowups and arguments that leave a negative impact on it. Whether you fight a lot or have arguments rarely, a lavish vacation trip and a girlfriend photoshoot can serve as a band-aid when it comes to covering a relationship conflict. Gift your girlfriend an amazing customizable Localgrapher's gift card to strengthen your relationship.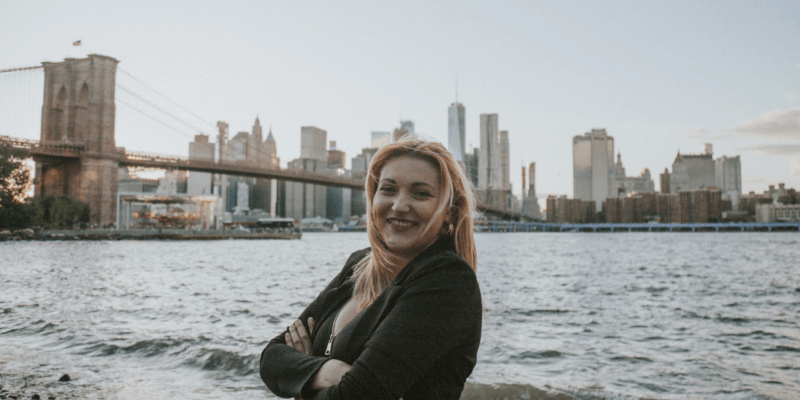 Reason #8
Make Some Couple Goals
Vacation photoshoot undeniably is one of the best ways to set the bar high for the other couples. It makes an ideal way to express your love and affection to your girlfriend and also proves the world how strong your bond is. You can take plenty of stunning photos with the help of your Localgrapher and capture the unwavering love bond you share with your significant one. The unique gift provides couples with some great memories they can cherish for lifetimes. The loving gesture of gifting your girlfriend a vacation photoshoot will surely give other people some major couple goals.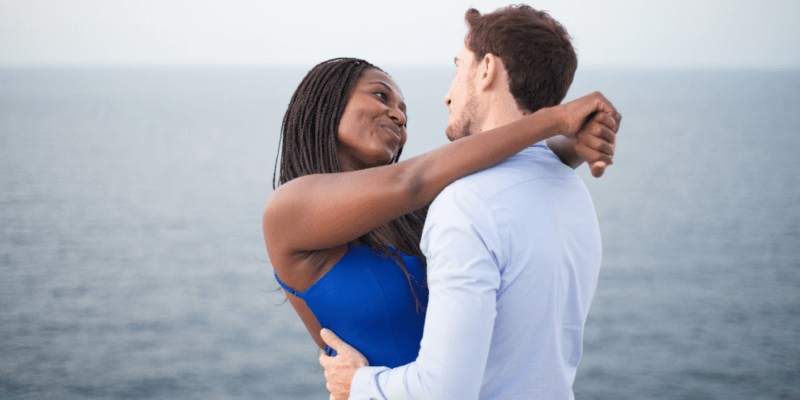 Why Traveling and Locking Memories Together is Important
There is no doubt that building a strong relationship takes a whole lot of time and commitment. Like any other thing in life, relationships require constant and conscious efforts to work out. You need to make sacrifices to sustain in a long-term relationship. 
Nevertheless, there are always some strategies to make a relationship work, and one of the hacks is to travel with your partner. Vacationing together can do wonders when it comes to giving a new direction to your relationship. You can form a happier and stronger relationship with your loved one within a short period.
If you are considering traveling with your partner, you can add a cute surprise element to your plan by gifting a girlfriend photoshoot to your lady. 
Go through some of these enumerated reasons explaining why you should travel with your significant one.
Reason #1
Strengthens the Bond
The experiences you go through together during traveling get you two closer to each other. It strengthens your bond significantly, as you get to understand your partner from a different angle.
Reason #2
Gives You a Chance to Take Care of Your Partner
Traveling to a foreign land with your partner means she is your responsibility and relies on you for everything. This is when you can make her feel the most special person on the earth by taking care of her or gifting her something original and unique such as girlfriend photoshoot.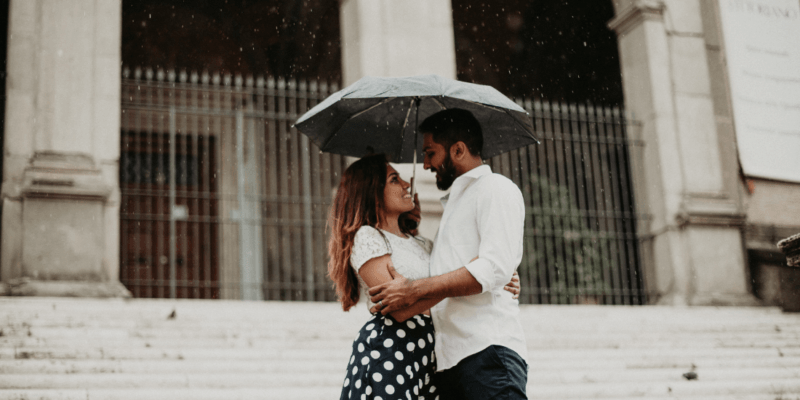 Reason #3
Allows You to Make Memories
This is one of the most important reasons that make planning lavish vacay trip must-to-do things. A well-planned holiday with your girlfriend is an excellent way to not only travel around the globe but also make some lovely memories.
 You can celebrate your love by letting your Localgrapher capture the beautiful shots of you and your girlfriend. Your lady can enjoy the professional photoshoot wherever she chooses by using her gift card.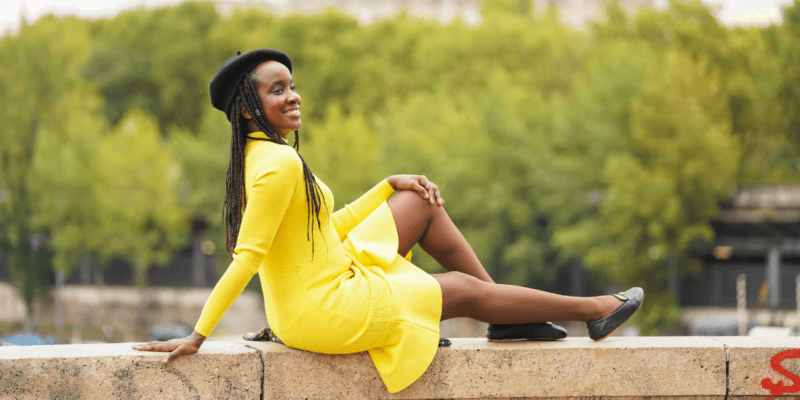 Reason #4
Brings a Change in Life
If you are one of those couples who rarely get time to go out or spend together, you need to plan a vacation trip. Repeating the same activities daily can make everything obnoxiously boring and may affect your relationship with your girlfriend. In short, having the same old routine crystallizes the need for going on a vacation trip to spark your relationship.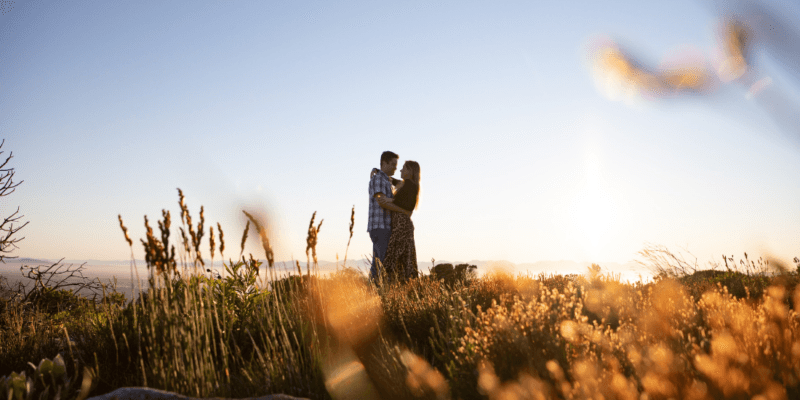 What is the Perfect Place for Girlfriend Vacation Photoshoot?
Since you have a slight idea now why planning a vacation trip with your girlfriend and gifting her vacation photoshoot is a perfect way to stir magic of love into your relationship, let us navigate you through some of the scenic places you can use for your vacation photoshoot.
Tip #1
Make Your Photoshoot Memorable on Islands
What about having a girlfriend photoshoot on the Balearic Islands in Spain? The pure, tranquil golden beaches are popular for their mesmerizing sunsets. And that is the reason why it is on the bucket list of many couples for their vacation photography. The enchanting beauty of Balearic Island can take your girlfriend photoshoot to the next level. 
There is no need to have staged poses or act in a certain way in front of the camera when you are on the island. All you need is to leave it on Localgrapher to click stunning candid photos of you and your girlfriend. 
According to many lovers, the beautiful place inspires romance, so enjoy vacay trip on this serene island while your professional photographer seizes your natural expression on a picturesque Spanish beach.
Tip #2
Sink in the Beauty of Belgium
When you need a special place to lock the precious moments, the beauty of Belgium can do wonders.
The country of chocolates entails a classic charm that makes your girlfriend photoshoot an ideal scene. Whether you are strolling beside canals or exploring cobblestone streets, the scenic views make your vacation photos memorable enough to rock your Instagram.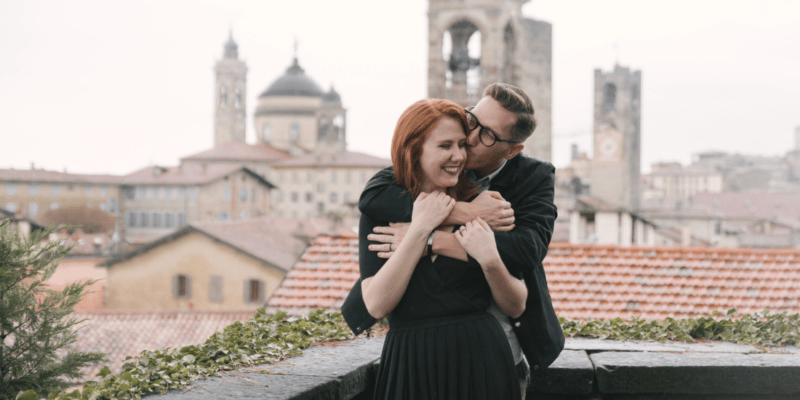 Tip #3
Explore the Magic of Maldives
Alpine adventures and breathtaking beauty of Maldives make it a paradise on Earth. Whether you take a simple hand in hand poses or just make eye contact, every pose works for a girlfriend photoshoot.
The land of islands beautifully adds to the chemistry of your relationship. Walk on the pure and crystal clear sandy beaches and let your Localgrapher click some brilliant photos of you and your girlfriend. Do not forget to look into each other's eyes while getting photographed for your girlfriend photoshoot.
Tip #4
Don't Miss out the Beauty of Bali
Captivating rice fields, magnificent volcanic peaks, and turquoises beaches are what make Bali the best outdoor destination for vacation photoshoot. You can plan a holiday trip at awe-inspiring cliffs and romantic beaches to capture the perfect glow of subsets in your vacation photoshoot.
Your girlfriend can book Localgrapher using her gift card that comes with lifetime validity. Hiring Localgrapher is an ideal way to not only capture Bali's mesmerizing beauty but also celebrate romance.
Nothing can spell love and affection more than gifting something special and unique to your loved one. It is a thoughtful gesture that makes your girl feel out of the world and strengthens the beautiful bond between you two.
Localgrapher's gift card, in this regard, makes the best deal to celebrate your love. The gift card offers customized photoshoots that your girlfriend can enjoy wherever she wants.
Thus, surprise her with this incredible gift idea and make tons of beautiful memories.