Nothing in this world can be compared to moments spend with the love of your life, in a place like Athens in Greece.
With a long history dating back to the Neolithic age, Athens has been termed as the capital of Europe. The city of Athens is endowed with new freeways, ultra-modern subway, streets, and spotless parks. Thanks to the 2004 summer Olympics, Athens has blossomed. It offers more than just a stopover route when visiting Europe, as you will be presented with pillars of the western history, the National Archeological Museum, the Acropolis, and much more.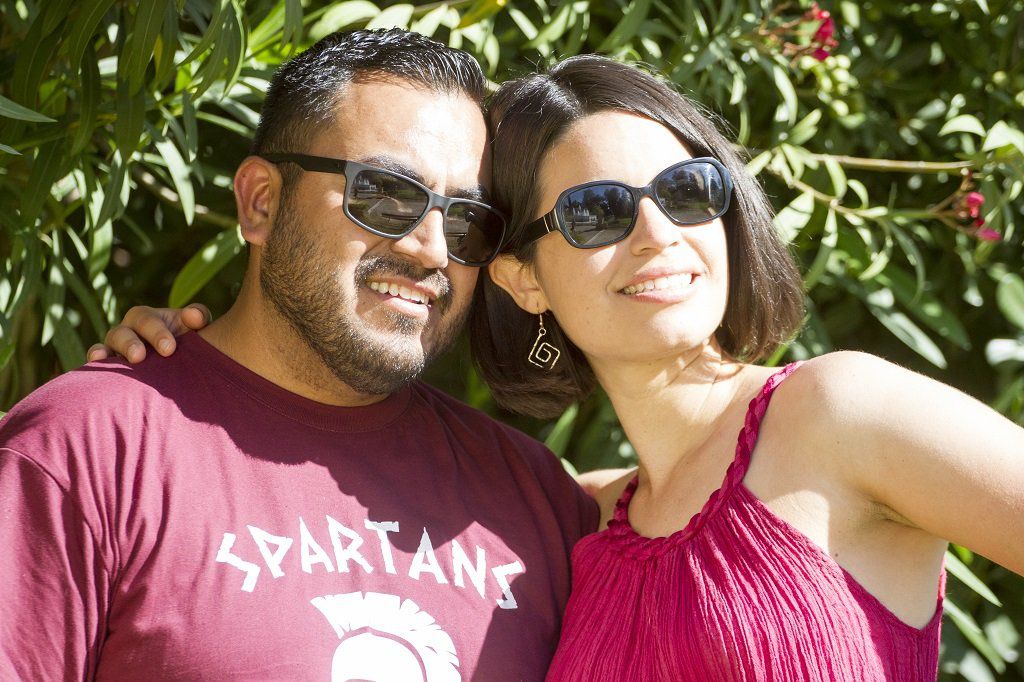 Wonderful Memories
Right after taking photos in Santorini, Maria would not miss anything in the world for a photo shoot in Athens. Vassilis, our family photographer in Athens, was put to task because he was familiar with the itinerary. Maria would be doing a photo session with her husband whom she had gone on vacation with.
For her photo session, she would have preferred Acropolis, and Vassilis, our vacation photographer, did not disappoint. Armed with his most important tool for the job, Vassilis was ready to offer the couples the best time of their lives. The two looked adorable holding hands, and our photographer had mastered how he would make each shoot a success.
Request your romantic photo shoot in Athens now
REQUEST NOW
Lovely Acropolis
Our couple photographer Vassilis ensured he chose the most favorable spots for Maria and her husband. The chemistry between the two couples could not be missed in each caption. It goes without much saying that they were enjoying each moment of the photo shoot.
Maria's brightly colored dress illuminated well with the background giving life to the pictures. The ruins at the Acropolis presented a backdrop that was ideal for each photo being taken. Vassilis took some steps back and captured various images of the couple from a distance. The view was beyond comparison, and the two made each moment exciting.
At one point, Maria's husband posed alone, and he looked perfect with hands in his pocket. Vassilis, on the other hand, ensured each photo was appealing to the eyes, for them to share with family and friends when they went back home. It was the best moments for two lovebirds to have a photo shoot in Acropolis. Each moment counted, and it is without a doubt that they enjoyed their two-day stay to the very last minute.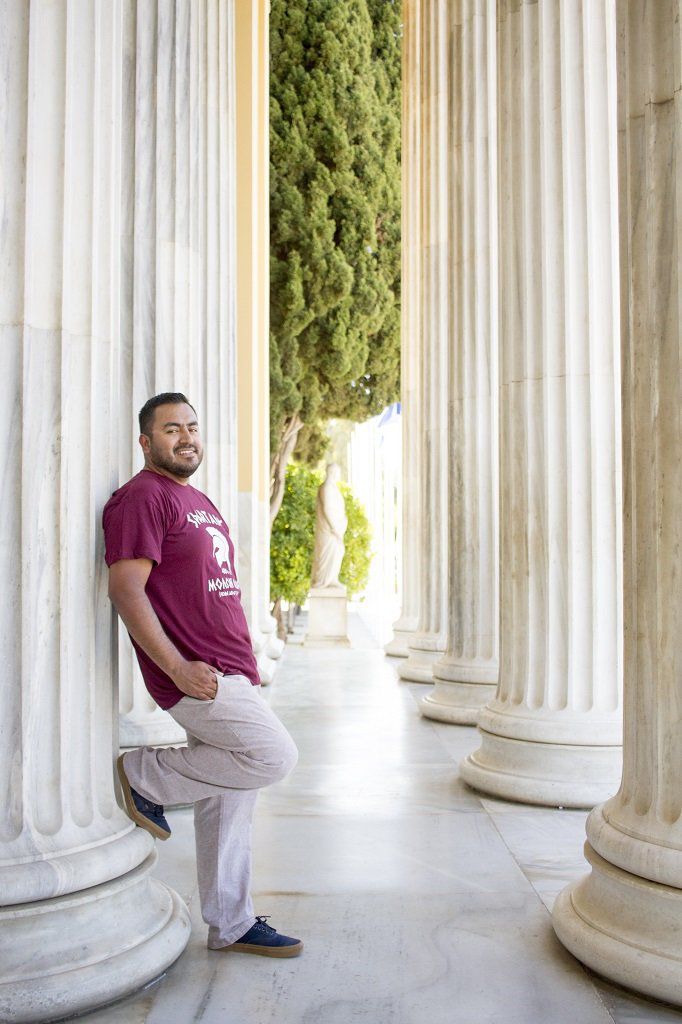 Maria and her husband are an exact definition of the power couple. All these could be seen with each picture taken by Vassilis. The moments spent with them taking photos were serene and full of laughter. Talk of adorable couples visiting one of the most beautiful places in the word. Attention to detail is what makes Vassilis job stand out. For a moment, Maria's husband had to change his top to fit it ideally.
Creating Memories in Athens
The sun shone brightly up in the skies making the day bright and lovely. Maria and her husband decided to put on sunglasses to shield their eyes from the scorching sun. Finally, they found a more relaxed area and sat down as Vassilis took various photos of them. Love makes the world to go around. These two were in their world enjoying each moment without a care in the world.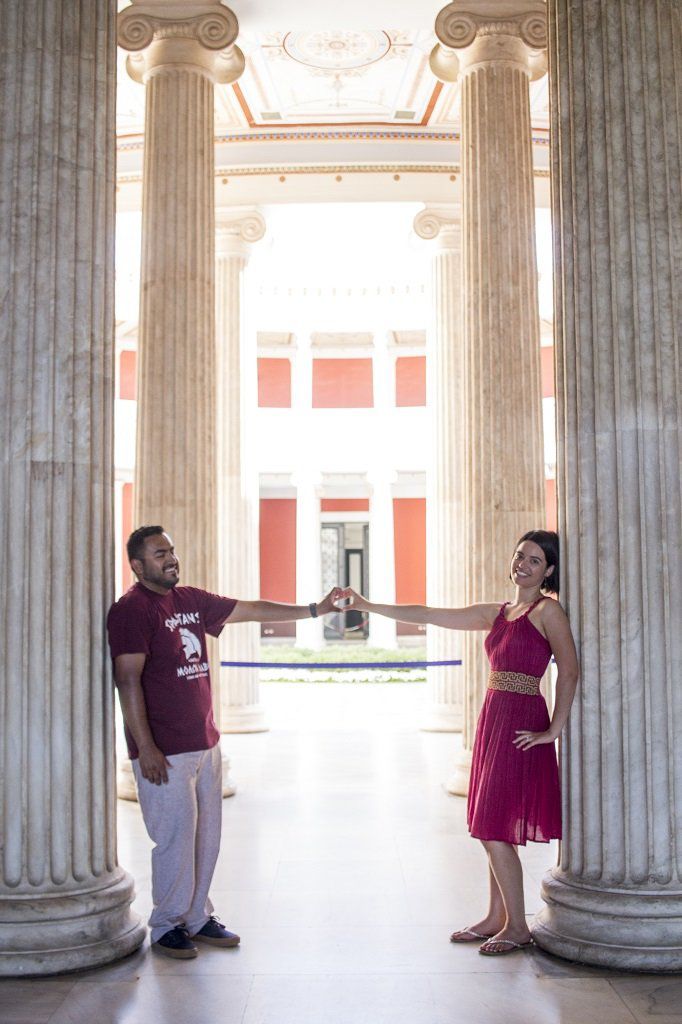 Before wrapping up the whole photo session, Vassilis took some more pictures of them around the pillars. It was not only fulfilling to see the clients happy, and each moment was memorable. If you are looking for a professional photographer in a given city in the world, we will always provide.