One of the best moments to be captured in life is one you spend with your loved ones. Therefore, a moment spent with your soulmate has to be one of them, especially if this one is a romantic proposal. Showing love and engagement, it is truly something that people want to remember forever. Our vacation photographer Aimen photographed Jeet and his beautiful girlfriend in Monaco to make this moment unforgettable.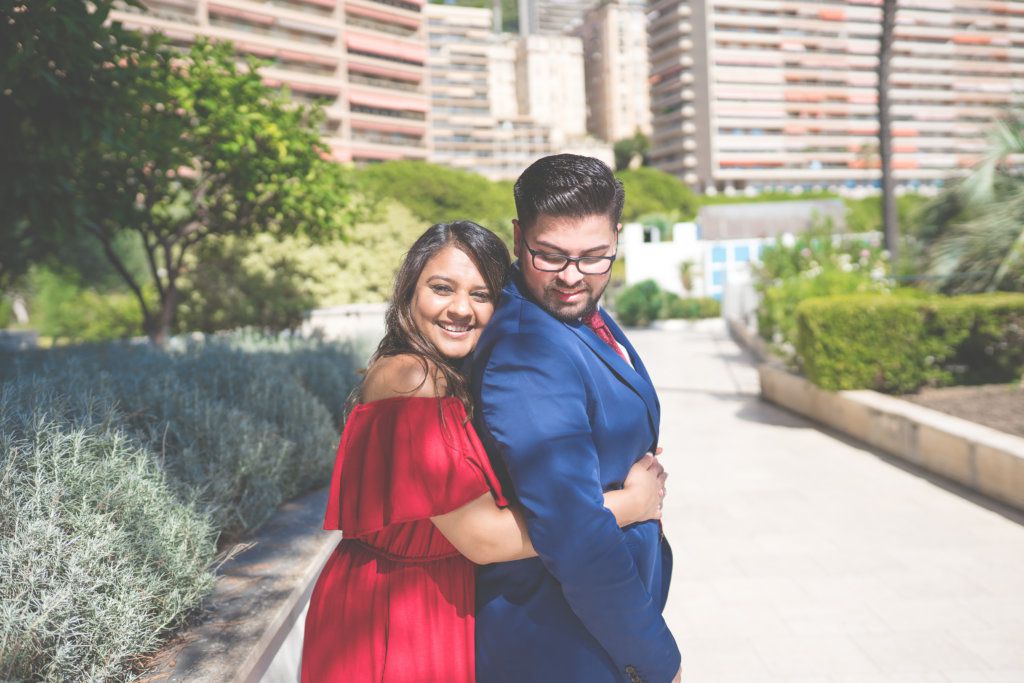 The Moment
Jeet decided to propose to his girlfriend in the Japanese Garden of Monaco. Famous for the serenity and the beauty of the place, no better location could have been chosen to capture such a precious moment. Our local proposal photographer Aimen started to shoot in the distance as the surprise had to be kept until the proposal moment. Paparazzi-like pictures show how astonished and happy Jeet's girlfriend looked when she saw him kneeling down. A wonderful moment that was perfectly captured in the distance by Aimen, making sure, no one was in the frame as the magical instant happened.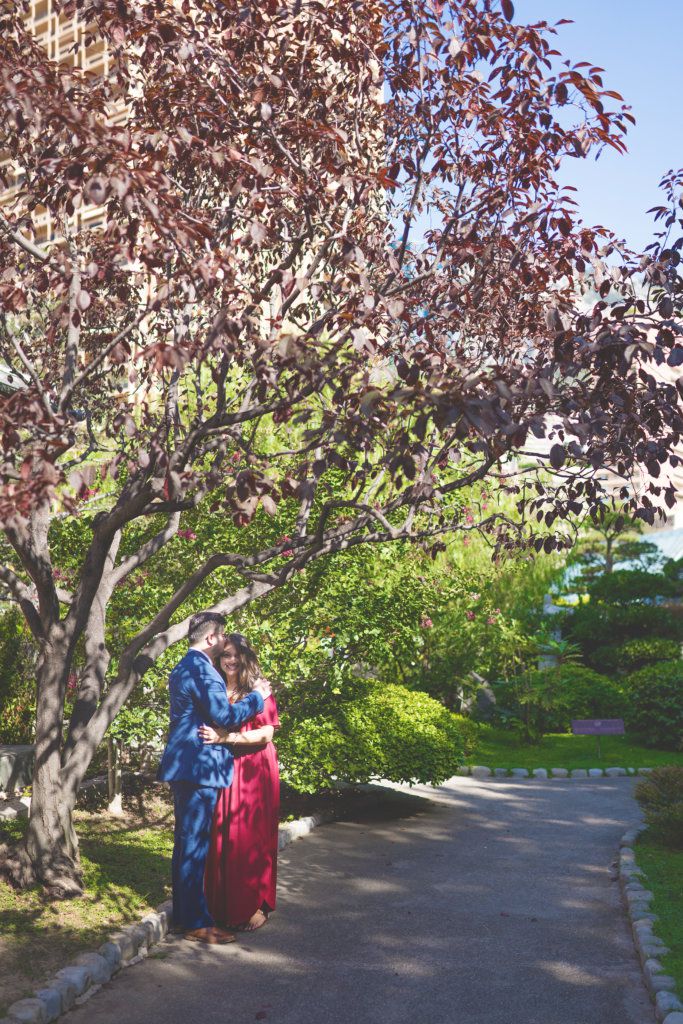 Among great trees and fairy-like sceneries of the Japanese Garden, Jeet proposed to his wife. Aimen managed to capture both the proposal and the aftermath. His fiancée was radiant, smiling and proudly showing her beautiful ring!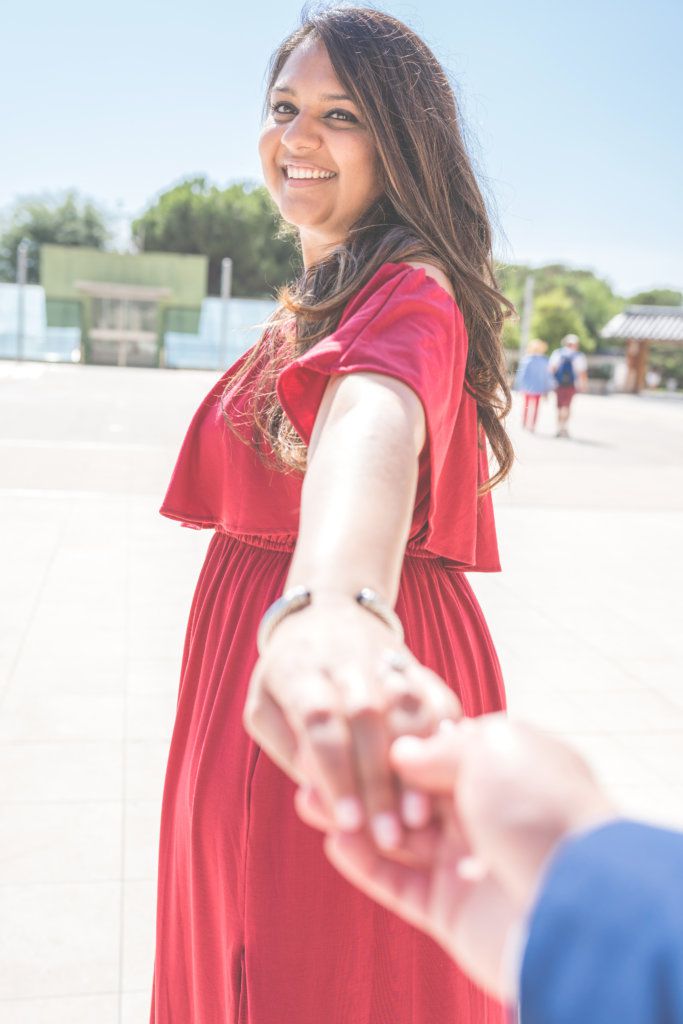 Request your secret proposal photo shoot in Monaco now
REQUEST NOW
Carpe Diem
After the proposal, Jeet and his fiancée walked to the footpath lined by the sea, offering a breath-taking view on a bright-blue ocean. This pathway is called the Princess Grace avenue, in memory of the elegant princess. Not far from here, the Lavortto beach was beautifully captured in the backgrounds of the photos by our photographer. Turquoise blue water, palm trees and white sand.
Almost looks like a dream. If so, a magnificent one as Jeet just got engaged to the love of his life. The
complicity of the two lovers can be seen in the shots, through small gestures and conniving gazes. His
fiancée keeps throughout every picture, a genuine, authentic happy smile that will not wear off. Aimen captured those memorable moments which can later then be shown to their families and friends, to share how great this instant was.
Eternal smiles
Photos taken after the proposal clearly have a common pattern well photographed by our vacation photographer Aimen: joy and happiness, as well as bright smiles can be seen on all of them (and a magnificent engagement ring, of course!). The couple is radiant. Love can be felt throughout the shots as our photographer managed to capture perfectly the emotions of these soon-to be husband and wife. In a splendid, luxurious and charming place like Monaco, where princess and prince literally live, dreams have to come true. And they do, as Jeet's fiancée proudly shows her hand with the ring on it in the photographs. The ring is marvellous and so is her smile on her face. And it will stay forever thanks to our photographer Aimen.
We have been thrilled to have been a part in such a magical event and that one of our photographers was able to capture perfectly such an incredible moment. We are proud to deliver this result to this lovely couple and show how professional our vacation photographers are. A moment carved into stone.