27. 8. 2020
How to Plan a Romantic Wedding Proposal During the Pandemic
The Pandemic has thrown the whole world for a loop and has put everything off course, including weddings and engagements. However, that shouldn't stop you from creating the most memorable moments with your significant other.
If you were planning on getting engaged, not even a pandemic should get in the way of your love. Just because plans have gone a little awry, doesn't mean you should cancel your plans to get engaged altogether.
In fact, there are so many creative ways to still form the best engagement, some even including a proposal photographer. We want to help you plan the most memorable proposal, here are some ideas.
13 Ways How to Make Your Proposal Magical Even During the Pandemic
Idea #1
Take a Walk to an Open Field or Hike
The outdoors is a great way to get fresh air and get out of the house during the pandemic. Casual walks, hikes, and trails are great for a romantic stroll with beautiful views. You and your soon to be fiancé can choose a path you want to take, hold hands, and just reminisce about your time together.
If you're in an area with great open fields (like a meadow) you've got your new romantic proposal spot! You can always hire a proposal photographer for a secret proposal photoshoot. Think of all the woodland shots you'd get from trees, flowers, and mountain views.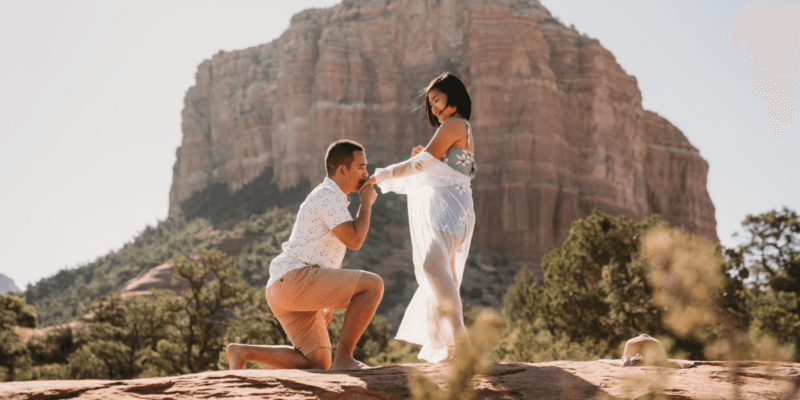 Idea #2
Write it on a Mask
If this isn't the most pandemic-friendly proposal, we don't know what is. Whether you haven't seen your partner in a while, or you're about to step outside of the house and have to put on your mask, this is a fun way of proposing. Do you both have a great sense of humor? Incorporate the quarantine into your ever-lasting memory of your proposal. After all, this is a year you're not going to forget.
Idea #3
Get on the Rooftop
If your building allows it, or you have access to a roof, this is a unique way to get views of a skyline, watch the night stars, and propose to your loved one. Romanticize it even more with some flowers and make it a picnic feel. Or set up a little table with chairs and bring some champagne. It's just you two and a rooftop, how romantic is that?
However, if you're looking to snap some pictures of the big moment, you should get a secret proposal photographer. To make it a secret proposal photoshoot, have your photographer on the rooftop next to yours if possible. Talk about social distancing!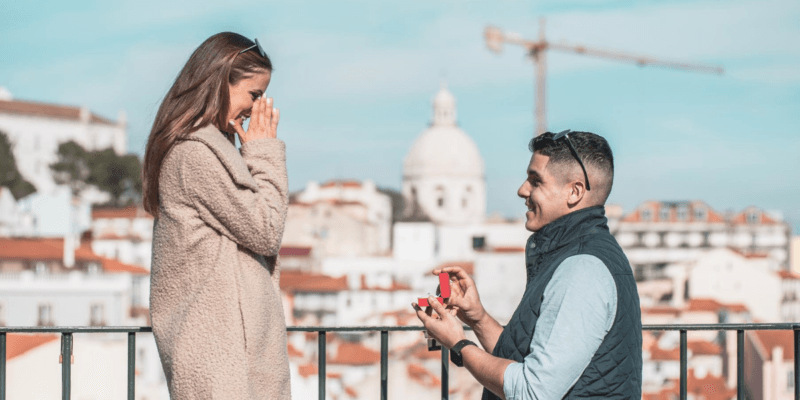 Book a Proposal Photographer in Your Hometown
BOOK NOW
Idea #4
Walk on the Beach
Similar to an open field or trail, walking on the beach is a great romantic way to propose in the open air. It doesn't have to be in the summer heat while you're trying to get some rays.
Walking on the beach as the sun sets depicts the perfect secret proposal photoshoot. Just as the sun goes down, that beautiful orange/yellow/red mix along the horizon calls for you to get down on one knee. The ocean waves are crashing in the background, while hair is flowing in the wind. We can't get any more romantic than that!
Idea #5
Breakfast in Bed
If Breakfast at Tiffany's is out of the question this year, make it a little cozier. A lazy Saturday or Sunday (or weekday, even) is the perfect excuse to snuggle up with a loved one. Treat them to a delicious breakfast in bed where they don't have to lift a finger. Bring it out on a tray with a little flower. You can also incorporate the ring by displaying it on the tray or just taking it out after placing the breakfast down.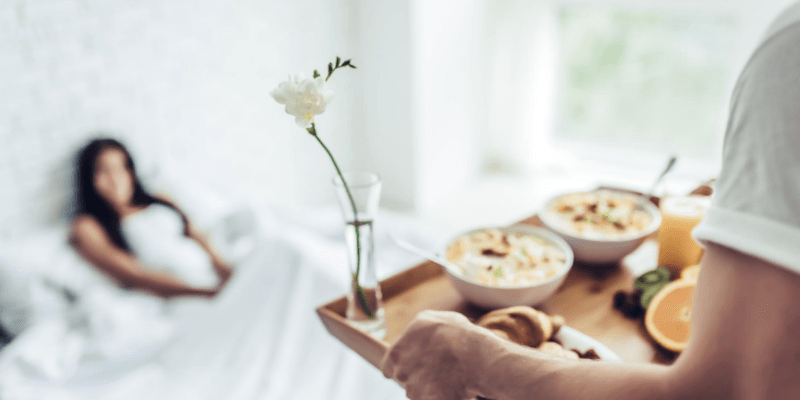 Idea #6
Play Some Golf
Golfing is another great outdoor activity that keeps you in the fresh air at a safe distance from everyone. Plus, if it's a sport that you and your significant other are into, it's a great way to create a clever secret proposal photoshoot. Golf courses have some of the most beautiful scenic views; lakes, hills, mountains, and even trees. Hiring a proposal photographer to capture the scenery will really help enhance the proposal. It'll make your special day a "hole in one."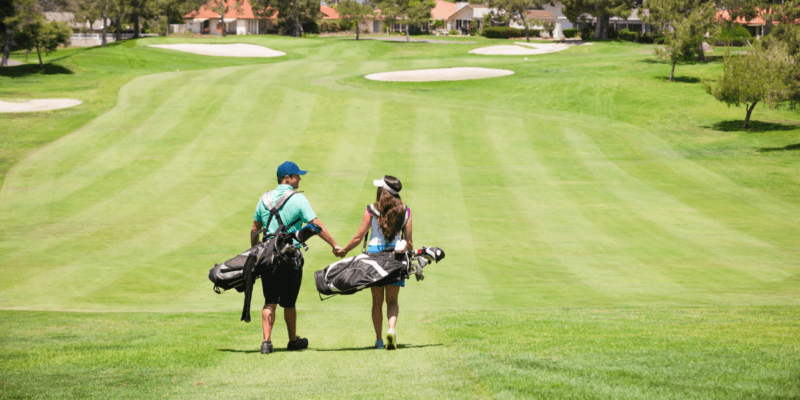 Idea #7
Dessert Delivery to Your Home through Uber Eats
Bring food take out to a whole new level by getting a special dessert delivered through a food share service like Uber Eats. There's a whole desserts category where you can select your favorite dessert place (if they deliver) and have it brought to you with contactless delivery.
In order to make it even more special, you can call ahead and let the restaurant know that you want to customize it. Write the proposal in frosting, get a heart-shaped cake, whatever you feel is special.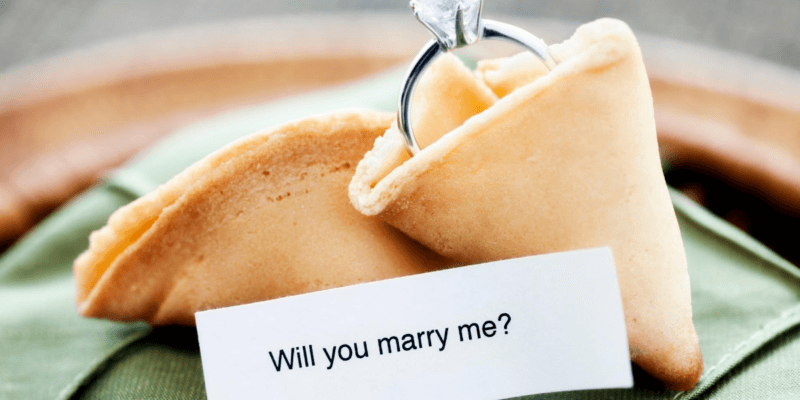 Idea #8
Decorate Your Home
With everyone working from home, it seems as if the home has become the perfect spot for almost everything…including a proposal. But if being at home doesn't seem exciting, try sprucing it up with extravagant decorations. This socially responsible proposal includes making sure your significant other is out of the house for a bit while the decorations go up.
If you hire a planning committee, you can take your significant other for a drive and get lunch, or grab coffee and doughnuts, or just take a scenic drive. The decorating crew (which can even be just a group of friends) texts you updates as they decorate. Go big with candles, rose petals, signs, banners, balloons, you name it! You can even get one of our proposal photographers to capture her entering the place once you come back (with a mask on, of course).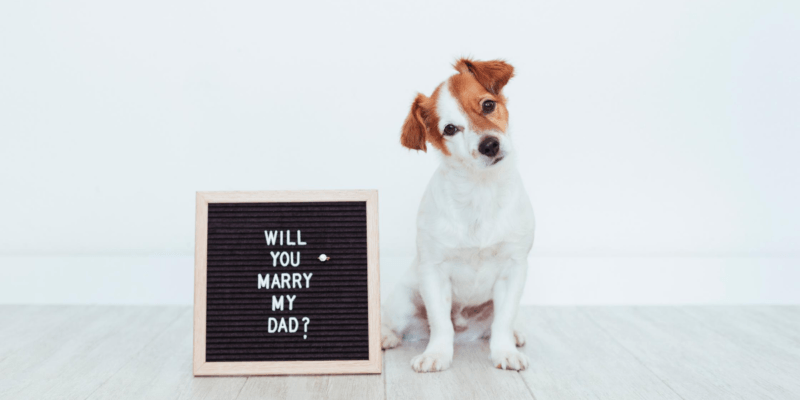 Idea #9
Game Night
Nothing seems better than staying in, wearing sweatpants, and ordering takeout on a rainy night. Make this casual night inside one to remember with a creative game night. Whatever game you're playing, make sure it has a pair of dice or cards to read!
Moreover, you can get creative by rolling the dice and having the ring come out of your hand with the dice, or picking up a card to make the next move and reading a proposal. This is an intimate, casual style of proposing, and we're here for it!
Idea #10
An Outdoor Scavenger Hunt
This is a cute, active idea for someone who's into mysteries and guessing games. Plus, it's a fun way to move around outside! Every clue can contain a cute little gift or love note, to really build up the romance.
In the end, your last clue can lead to your location and feature you down on your knee proposing, or just the prize of the engagement ring at the end. This is great for a secret proposal photo shoot as well, because the secret photographer will be able to follow you both around and capture every clue.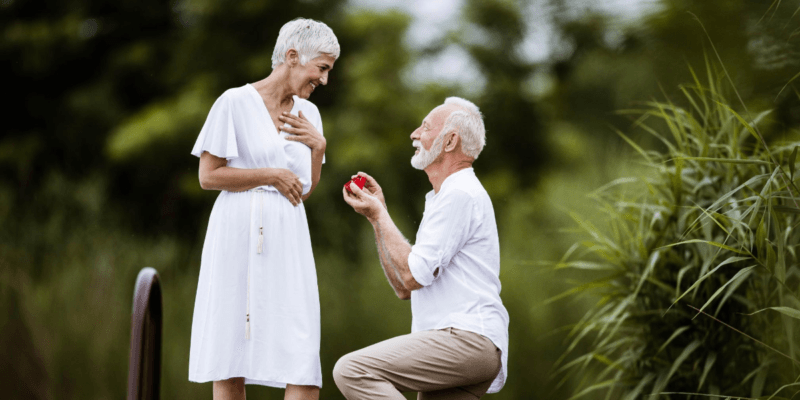 Book a Proposal Photographer in Your Hometown
BOOK NOW
Idea #11
A Backyard Barbecue
Grab a handful of your family and closest friends for a small outdoor gathering. This small get together will allow both sides to mingle and get to know each other (if they don't already).
You will have plenty of supportive spectators to witness your intimate and loving proposal. Proposing in front of all your loved ones shows the meaningful relationship you two have and proves how important family is to you.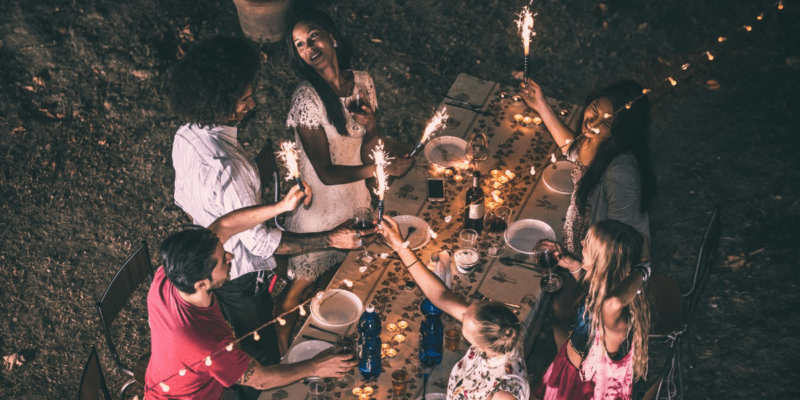 Idea #12
In Front of a Wall (Of Art)
Many artists love to leave their mark around cities and towns across the country. Murals are painted to express creativity, and they make for great photo-ops!
Taking your partner there to take photos for social media is the perfect ploy for a secret proposal photoshoot. A proposal photographer can help you capture the best moments. However, since they need to remain at a safe distance, a great tip is to wait for their cue, then they will capture the perfect proposal moment.
Idea #13
Drive-in Movies
Drive-in movies are making a comeback during the pandemic, as they're a fun alternative to a classic movie theater. Moviegoers can park their cars in an open field and watch a movie on a giant projector.
This is the perfect romantic setup, as you're both under the stars, watching a movie curled up together. Plus, you can get a proposal photographer to sneak around and snap some photos. They can park in the spot next to you and your fiancé wouldn't even know it!
Buy memories, not things…
Limited time only!
SEE OUR GIFT CARDS
Great customer service and experience
Photoshoot in very short term
The most destinations on the market
Very positive customer feedback
1142
Photographers & Videographers
1023
Destinations world-wide
100% Money Back Guarantee
We believe in our service and quality of our photos so much that we decided to offer a 100% money back satisfaction guarantee for your photo shoot. If you don't like your online gallery once we deliver it, you can contact us within 7 days and claim your money back. Find more details in our Terms.