25. 10. 2019
10+ Reasons Why Hiring a Proposal Photographer is an Absolut Must-Do?
For most of us, the moment our significant other pops the big question is a day that we can never ever forget. However, there are several subtleties that may fade away over time; what you were wearing, your facial expressions as the question took you by surprise, your fiancé's face as it brightened up when he had you say yes and so many other details. your proposal is a day whose moments you ought to cherish. But how do you get to do that exactly? Hiring a proposal photographer is a great place to start. 
Over the years, it has become more of a trend to capture the proposal on film and there are numerous benefits. In our read today, we will look at some of these benefits and why hiring a proposal photographer is a must-do thing.
Reason #1
You Get to Savor the Moments for a Lifetime
Right after your loved one pops the big question, it is normal to experience a mixture of emotions; from confusion to over-excitement. Things seem to happen so fast. Every tiny detail becomes blurry and fast as such.  In between admiring your new ring and kissing your fiancé, it is highly likely that you will miss out on all other important details of the proposal. You do not have to miss out on these parts; a proposal photographer is a perfect person to trust your proposal's magic with. With him or her, you can rest assured that every little detail, from the weather to the bright smiles will be captured as it is.
Reason #2
The Element of Surprise
With any proposal, it is given that surprise is part of the package. As the groom-to-be, take time to plan with your proposal photographer, to ensure that the timing is just right. Add onto the spice of this big day by catching your better half off guard. After all, a proposal is no proposal without some degree of surprise in there.
With this one, you need to strike a balance though. You do not want 'Bae' to be mad at you later for photos of her with chipped polish or pathetic hair. Choose a day when you are sure that both of you are killing it with your looks. When you get this right, the next and most important thing is to make sure that your professional photographer captures your future wife's most genuine reaction right after you drop the question on her. There is no better way to savor that unforgettable moment than with some nicely taken photos.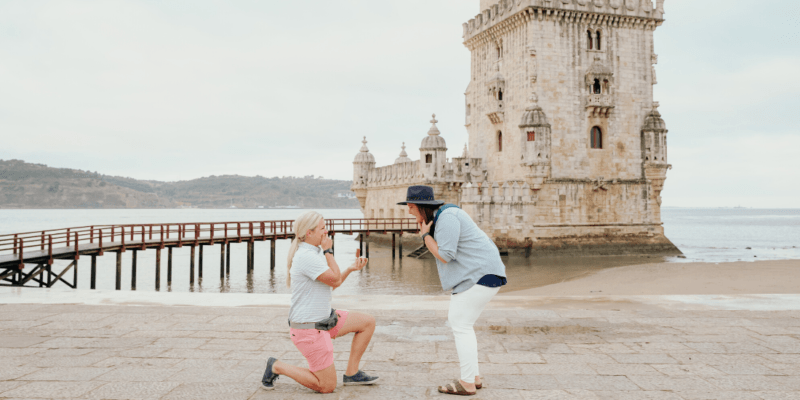 Reason #3
A Chance to Tell Your Story
They say that a picture is worth more than a thousand words. Filming your secret proposal gives you the opportunity to tell your love story to the world in a manner so tender and true. Hiring a proposal photographer is a guaranteed way to own proposal photos that you can both hold onto forever.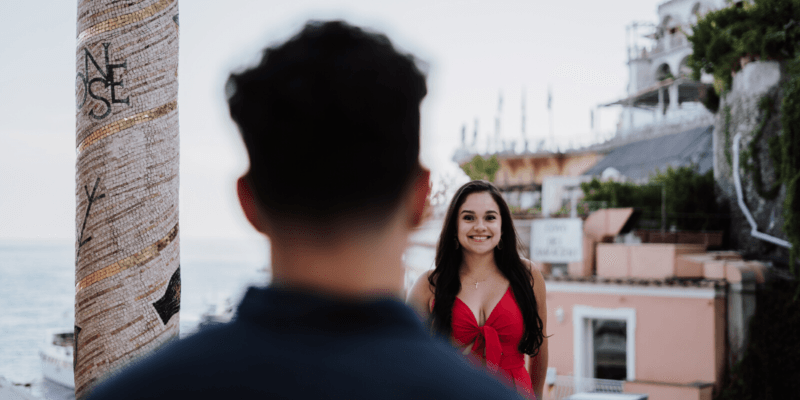 Reason #4
Proposal Photos add to the Spice to Your Wedding Photo Collection
All proposals are filled with so many raw emotions of love. They make super amazing and emotion-evoking photos. They do come in handy as you plan your wedding. You can use them on the wedding invitation cards or even on the ceremony's program. In addition to this, they are an important asset in your love photo album. They show where the beautiful journey all began and take you back to the very moment when she said "yes".
Reason #5
It is a Chance for Your Loved Ones to Share in the Special Moment with You
After your proposal, your friends and family will definitely ask you for the intimate details of the big day. Seeing as it can be somehow daunting to paint the picture of every tiny detail as they were, the pictures serve as very important visual aids. Showing pics of your fiancé's "yes" moments is so much better than trying to describe the whole incident.
Reason #6
You can Get to choose A Picture-Perfect Destination
As the groom-to-be, you need to take charge of this one. With a proposal, you can never be too sure. Maybe your loved one will be in a foul mood, maybe the events will turn awry, maybe the weather decides to misbehave; literally anything can go wrong. However, hiring a proposal photographer makes everything easier. Both you and the photographer can work on a picture-perfect scene. This way, you can be sure that the photos will still be amazing even if everything else does not work out.
Reason #7
Bring Your Vision to Live
There is something magical about photos taken by professional photographers. A proposal photographer has a trained eye that will see to it that the entire proposal looks great on film. Everyone envisions their proposal; well, ladies more than gents. You want perfection and nothing less on this day. As such, feel free to work with a professional. Chances are that they have witnessed numerous proposals in the past. It is highly likely that he or she will come bring some useful tips on how to pull everything off with zero hitches.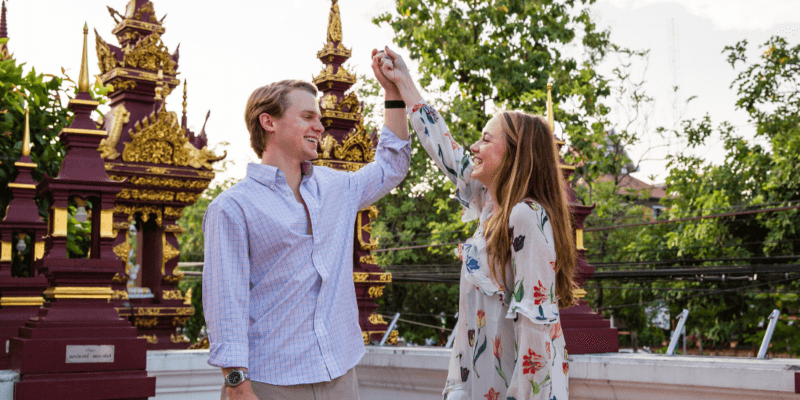 Reason #8
It is an Expense that is Worth the While
Everyone wants to see real value for their money, especially if it is hard-earned, or if they feel that the particular expense is not really necessary. This logic is one that is agreeable to. However, there are some investments that are worth the expense. A proposal photographer, just like any other professional, will charge a particular fee for their services. While you may look at it as an unnecessary expense that you can get rid of by deciding to forfeit, it would be wise to consider the bigger picture. It is not every day that you get to propose to the love of your wife. Why not have this once in a lifetime occurrence documented at least for memories' sake if not anything else? As for me, it is an investment that is worth each and every dime it may cost.
Reason #9
Professional Quality at its Best
in all aspects of life, one thing that we all want is quality. Is it while you shop? At a restaurant? Name it. The situation is the same when it comes photography. Especially when it comes to proposal photography. The day that you as the guy wish to propose to the love of your life, you definitely want something special. One way of making sure that things are perfect and seamless is by bringing a professional proposal photographer on board. By so doing, you're guaranteed of quality. Is it steady shots? Crisp images? You will have it all. Go on now, bring a professional proposal photographer on board. You'll love every bit of the outcome.
Reason #10
Shout it out and let the world know
Girls are more inclined to share some nice pics on their social media handles. Well, that cannot happen when you have some blurry pics or photos that do not meet the quality standard mark. This right here is the point where you ought to tag along with your professional proposal photographer as he/she will ensure that you get nothing short of great quality pics to flaunt on your Instagram.
Reason #11
Get to Make the Right Choices
A proposal might at times prove to be quite a hectic task, especially because your better half isn't aware of it. Making some wrong moves or calls is likely to happen. What then? Get a professional proposal photographer on board. Why so? With a professional on board, you are bound to get the best of locations, the best time of the day to propose to your loved one and so much more! Bringing a professional proposal photographer on board can be a great game changer! He or she will definitely have the tips you need to make the day a success. Better yet, as the groom, you can get some cheat codes from him or her in regards to getting her to say "yes"!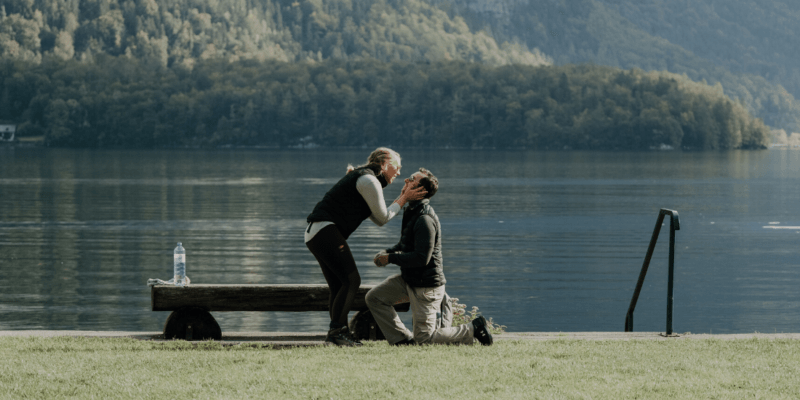 In all honesty, no other event is as adrenaline rushing as a proposal. It is one of those events that last only for a few minutes but the number of things that will have happened in that span of time will have you feeling as though your life is quickly flashing right before your eyes. It seems like very many things are happening at the same time. The entire experience is a rush for everyone starting from the groom, the bride, and even the photographer. 
One thing that we can all agree upon is the fact that hiring a proposal photographer is inevitable if you are looking to cherish the moments forever. A proposal's moments are all quite raw and real; the reactions are not only unabashed and natural but also quite priceless. It is amazing to watch everything as it unfolds in all genuineness; the utter shock on the bride-to-be's face, the outright relief, and elation on the groom's face as she says 'yes', the hugs and kisses afterwards and so much more. Of more importance is the fact that any bride would like to live that very moment time and again.
Buy memories, not things…
Limited time only!
SEE OUR GIFT CARDS
Great customer service and experience
Photoshoot in very short term
The most destinations on the market
Very positive customer feedback
1151
Photographers & Videographers
987
Destinations world-wide
100% Money Back Guarantee
We believe in our service and quality of our photos so much that we decided to offer a 100% money back satisfaction guarantee for your photo shoot. If you don't like your online gallery once we deliver it, you can contact us within 7 days and claim your money back. Find more details in our Terms.