10. 7. 2018
Beach Walking with a Professional Photographer in the Gorgeous Maldives
Ms. British Empire Sri Lanka 2018 was certainly in the right place for a solo photo shoot. The Maldives are some of the most beautiful islands on Earth. All she needed was a professional photographer to document her experience walking the sugar-white sands and showcase her modeling poses. Even in such a remote location, Ali was ready and willing to deliver!
Hiring a Professional Photographer in the Maldives
It's uncertain when the first Maldivians arrived but they were almost certainly associated with the Dravidian cultures of southern India. The islands were a Buddhist kingdom for over 1400 years before eventually, the society converted to Islam. The islands changed hands over the years and is currently an independent country; the smallest in Asia.
The islands are mostly coral atolls that form when volcanoes and mountains that are mostly submerged come close enough to the surface for corals to grow. Coral requires sunlight for photosynthetic algae to survive. Most coral atolls exist in the Pacific Ocean and the Indian Ocean, including that of the Maldives.
Today the Maldives are still one of the most remote societies on Earth but one of the most rewarding places to visit. The weather remains constantly pleasant at 28°C during the day and 25-26°C at night all year round. But they are also one of the places most threatened by climate change. The average height of the country is only 5 feet above sea level. With sea levels rising the Maldives may not be around forever.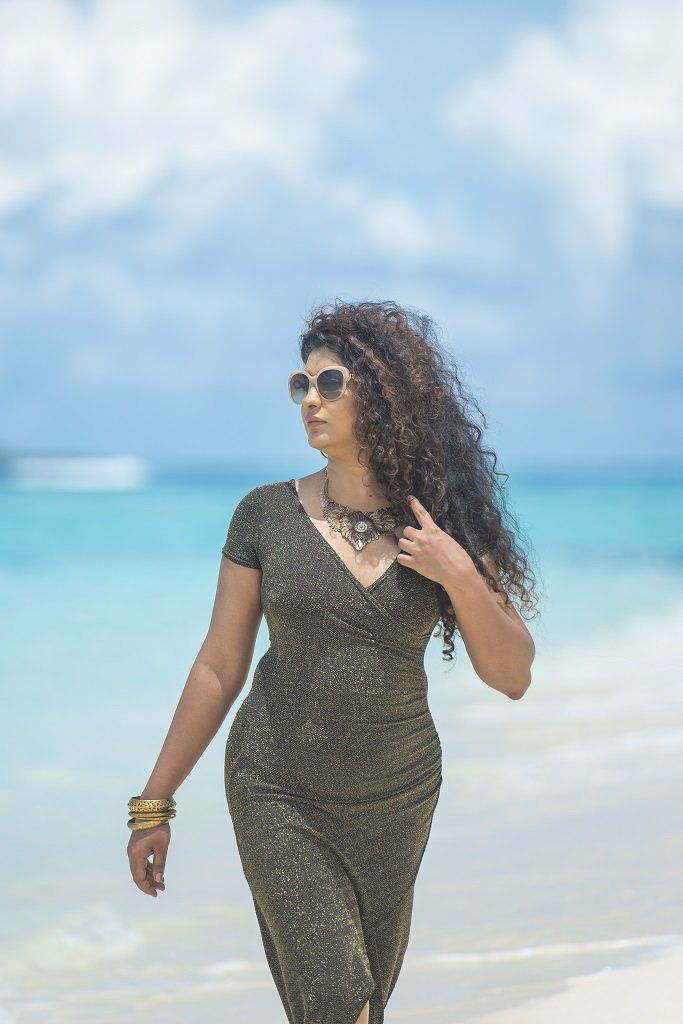 Request Your Photo Shoot in the Maldives Now
REQUEST NOW
Beach Posing with a Professional Photographer
It's clear from the beginning that Ms British Empire Sri Lanka 2018 is a professional model. While she's willing to take direction from Ali, our vacation photographer,  she has a natural grace that comes across beautifully in the photography. Her poses are very diverse and all show off her clothes and personal style. And Ali's photography does a great job of highlighting both the background and the subject.
The snow-white sands of the Maldives and stunning warm ocean water make for a gorgeous palette of pastels to do work with. Ms British Empire's Sri Lanka 2018  outfit changes are all elegant yet her barefoot style is also casual. This is a classy woman on vacation and it shows with every photograph.
Why You Should Hire a Local Photographer on Your Vacation?
Ali's technical expertise also shows in the series of images framed in green. Using greenery to frame portraits is a technique that's been used for years as a composition technique and it works nicely with the tropical flavor of the Maldives. And best of all, Ali and Ms. British Empire Sri Lanka 2018 have the beach entirely to themselves! The Maldives are sometimes full of tourists, but thanks to Ali's expertise as a local photographer he was able to guide Ms. British Empire Sri Lanka 2018 away from the crowds and get professional poses that look like she has the islands all to herself.
It would be hard to do a "trash the dress" shoot like the ones with Ms. British Empire Sri Lanka 2018 in the water splashing away by oneself. Selfie cameras really don't capture that kind of flavor and most professional gear should be kept far away from the water. This means having a second shooter on hand to give you precisely the pose you're looking for. Ms. British Empire Sri Lanka 2018 as an actress and model wasn't shy about hiring a professional photographer and neither should you be if you want the best quality images for your destination event. So think about booking your very own "trash the dress" shoot with a local photographer!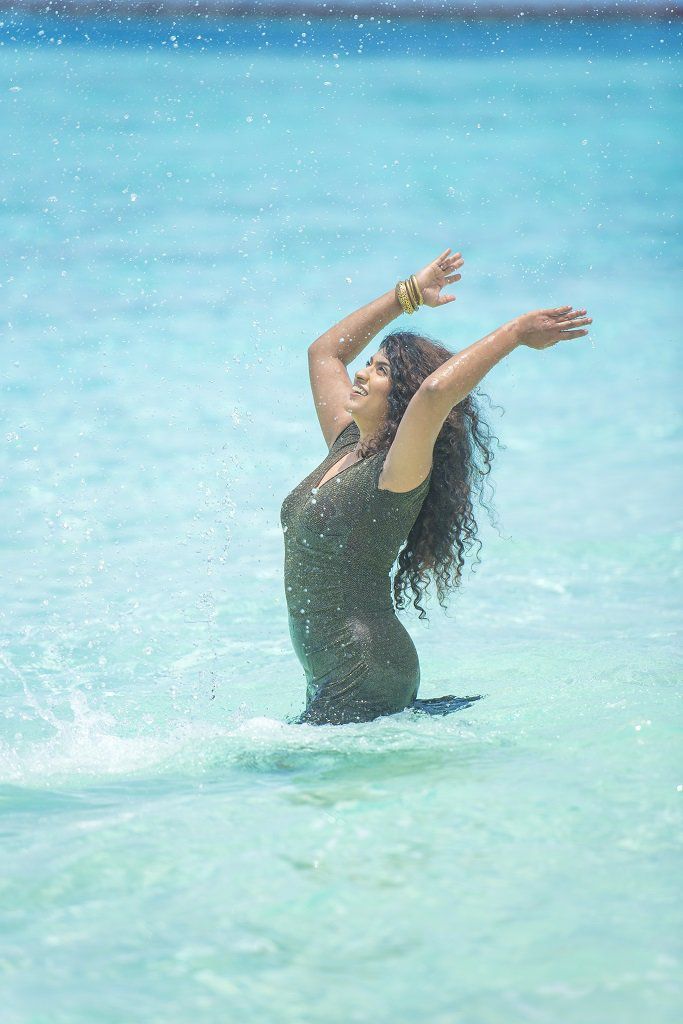 Buy memories, not things…
Limited time only!
SEE OUR GIFT CARDS
Great customer service and experience
Photoshoot in very short term
The most destinations on the market
Very positive customer feedback
1142
Photographers & Videographers
1023
Destinations world-wide
100% Money Back Guarantee
We believe in our service and quality of our photos so much that we decided to offer a 100% money back satisfaction guarantee for your photo shoot. If you don't like your online gallery once we deliver it, you can contact us within 7 days and claim your money back. Find more details in our Terms.