Hire Photographer in Maldives for Photoshoot
Localgrapher is the largest vacation photo company and the only global video company in the world! Choose from over a 1000 hand picked local professionals and make your perfect memories last forever!
This is What You'll Get with Every Booking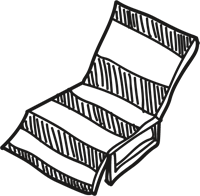 Individual Approach
Handpicked Local Professional
Special Requests Option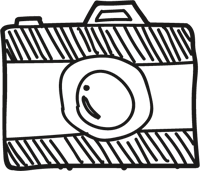 Top Shoot Spot Recommendations
100% Money Back Satisfaction Guarantee
Private Session
Photographer
Special Arrangement Hero
This Localgrapher goes beyond standard requests! Ask for something special.
100% Money Back Guarantee
We believe in our service and quality of our photos so much that we decided to offer a 100% money back satisfaction guarantee for your photo shoot. If you don't like your online gallery once we deliver it, you can contact us within 7 days and claim your money back. Find more details in our Terms.
Make the Most out of Your Maldives Shoot
Please, take a note that there are special travel and other fees which are not included in the standard price due to long distances in between the Maldives islands. Contact our booking team to get a quote on a Custom Package at hello@localgrapher.com.
Tip #1
The Best Time of Year to Visit Maldives
The Maldives is one of the best places to visit. It has often been described as a paradise and figuring out what is the best time to enjoy the breathtaking island will make it even more worth it. A professional photographer in Maldives will be helpful in your pursuit of perfect pictures from the islands.
It is a chain of 1192 islands located southwest of Sri Lanka and India in the Indian Ocean, about 90 have been transformed into sought after tourist destinations. An annual average temperature of rain and water is usually about 28°C. The islands are located outside tropical cyclone routes and are considered very safe from any hurricane. The Maldives located in the equator experiences a monsoonal climate. This means that there are two distinct seasons. The dry season, better known as the northeast monsoon extends between January and March to April and is followed by a period of unsettled weather. The wet season, which is the southwest monsoon, occurs between May to November and you may experience torrential rains and storms. The idea of a personal photographer in the Maldives for such a trip in either season will make it easier for you to spend time enjoying the islands.
Tip #2
Visiting Maldives in Spring
Spring in the Maldives occurs between March to May. You may be advised to visit the seaside in March since in the first decade you may get storms interference. April is considered the best time for a tropical vacation and this means that if you like the tropical feel this may be the time to get a Maldives photoshoot.
In May, even though the weather is unpredictable and marks the transition between the rainy and dry seasons, most precipitation is experienced at night and this means that the best photographers in the Maldives will still be able to provide the best pictures. It is still advisable to look through the photographer's price just to be sure it will be within your reach.
Tip #3
Visiting Maldives in Summer
The weather at this time is usually hot. It brings heavy tropical showers with it and this may go on for about 2 to 3 hours. These showers occur mainly in the afternoon and at night, at this point having a private photographer in Maldives comes in handy. A lot of people prefer not to be in the ocean at this time but more daring surfers enjoy what they refer to as taming the waves, this activity is not for the faint-hearted, though. This part of the season occurs between the months of June to August. The air and water usually have almost equal temperatures and at times during the night, water may become warmer than air, if you find yourself in a calm bay at this time and are looking for an adventure, then you can consider swimming under the moonlight. The humidity is high but constant winds will make it comfortable for you. If you are looking to get that daring and out-of-this-world picture for your Instagram account, then a photographer from Maldives will do you a lot of good.
Tip #4
Visiting Maldives in Autumn
A lot of surfers consider this the best time for you to visit Maldives since the waves are significant. The tropical rainy season may last through September. Sunscreen is a must-have at this time since you may assume the clouds mean you cannot get scorched but this is inaccurate. The months in Autumn run between September to November. In what is probably a decade of September, the sky may become brighter and the ocean will calm down. A photographer in Maldives will be able to pull out good shots at all times.  In October, the rain is minimal and mostly falls at night, daytime is usually sunny and calm, so this may be a great time to get a family photographer in the Maldives since the weather will do good for you and your family to get the perfect family pictures for your albums. Normally, November will indicate the winds shifting and the start of the dry season. Although this is not necessarily the complete end of the rains since it may still rain but with less intensity and frequency.
Tip #5
Visiting Maldives in Winter
In December, the weather is essentially perfect. It is warm, sunny, and very enjoyable for anyone visiting around this time. A declaration of love from you to the person you hold dear through a proposal will work perfectly at this time, a proposal photographer from Maldives will be a great way to save the memories of such a big occasion for you and your loved one. As the month's progressing, a slight change may occur in terms of temperatures dropping but this is very brief and as soon as January comes, things just go back to normal. This great January weather usually goes on to February. The idea of engagement will still be great for you at this time, so you can go ahead and get an engagement photographer in Maldives to capture the moment when you go for it.
Top Photo Spots in Maldives
1225
Photographers & Videographers
1075
Destinations world-wide
Photo Occasions People in Maldives Love