Hire a Photographer for a Photoshoot in Switzerland
Localgrapher is the largest vacation photo company and the only global video company in the world! Choose from over a 1000 hand picked local professionals and make your perfect memories last forever!
This is What You'll Get with Every Booking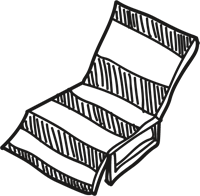 Individual Approach
Handpicked Local Professional
Special Requests Option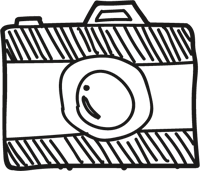 Top Shoot Spot Recommendations
100% Money Back Satisfaction Guarantee
Private Session
100% Money Back Guarantee
We believe in our service and quality of our photos so much that we decided to offer a 100% money back satisfaction guarantee for your photo shoot. If you don't like your online gallery once we deliver it, you can contact us within 7 days and claim your money back. Find more details in our Terms.
Make the Most out of Your Switzerland Shoot
Tip #1
The Best Time of Year to Visit Switzerland
The best time to visit Switzerland depends on your preferences and the experiences you seek. Summer, from June to August, is a popular time for outdoor enthusiasts as the weather is generally pleasant, allowing for activities like hiking, mountain biking, and water sports. The longer days provide ample time to explore the stunning Swiss landscapes. However, keep in mind that summer is also the peak tourist season, so popular destinations can be crowded.
Autumn, from September to November, offers a beautiful and quieter time to visit Switzerland. The landscapes transform into a tapestry of vibrant autumn colors, creating a picturesque setting. The weather is mild, making it ideal for outdoor activities like hiking or exploring charming towns. Autumn is also the season for harvest festivals and cultural events, providing a chance to immerse yourself in Swiss traditions.
Winter, from December to February, is perfect for those who enjoy winter sports. Switzerland's renowned ski destinations such as Zermatt, St. Moritz and Verbier offer exceptional skiing and snowboarding opportunities. The Swiss Alps become a winter wonderland, and the festive atmosphere is heightened by Christmas markets and holiday celebrations. However, keep in mind that winter is the high season for skiing, so popular resorts can be crowded. If you're not into winter sports, cities still offer a cozy ambiance, making it an enchanting time to explore Swiss culture and enjoy the alpine scenery.
Tip #2
Visiting Switzerland in Spring
Visiting Switzerland in spring offers a delightful and unique experience, combining the beauty of nature awakening from winter with a range of activities and cultural offerings. Spring is a time of rejuvenation in Switzerland as the snow melts and gives way to vibrant landscapes. The meadows and mountains come alive with colorful flowers, creating a picturesque setting for outdoor enthusiasts and nature lovers. From the rolling hills of the Swiss countryside to the majestic peaks of the Swiss Alps, the scenery is simply breathtaking. Springtime also brings milder temperatures, allowing for enjoyable hikes, scenic drives, and the chance to explore charming villages and towns at a relaxed pace.
Compared to the peak summer and winter seasons, spring sees fewer tourists in Switzerland. This means you can explore popular attractions, such as famous lakes like Lake Geneva or Lake Lucerne, without dealing with large crowds. Additionally, accommodation prices and airfares tend to be more budget-friendly during this time, offering an opportunity to enjoy Switzerland's beauty and hospitality without breaking the bank. With fewer visitors, you can also have more personalized experiences and discover hidden gems off the beaten path.
Solo photoshoot by Kejia, Localgrapher in Lucerne
Tip #3
Visiting Switzerland in Summer
Switzerland is a captivating destination to visit in the summer, offering a wealth of experiences that make it an ideal time to explore the country. Summer in Switzerland brings mild and pleasant weather, providing the perfect conditions for outdoor activities and exploration. The country's stunning alpine scenery, with its majestic mountains, pristine lakes, and charming villages, is best experienced during this season.
One of the main reasons to visit Switzerland in summer is the opportunity to engage in a wide range of outdoor activities. The country's well-maintained network of hiking trails allows you to embark on scenic hikes that showcase the beauty of nature. From leisurely walks through meadows to challenging mountain treks, there are options for all skill levels.
Additionally, Switzerland offers excellent opportunities for mountain biking, paragliding, and water sports on its crystal-clear lakes. The longer daylight hours of summer provide ample time to soak in the breathtaking landscapes and enjoy the abundance of outdoor adventures.
Summer in Switzerland is also a time of vibrant festivals and cultural events. Traditional festivals celebrate the country's rich heritage and offer a glimpse into Swiss customs and traditions. Colorful parades, music festivals, and folk dances fill the streets with energy and excitement. The Montreux Jazz Festival, held on the shores of Lake Geneva, attracts renowned musicians from around the world and showcases the diverse music scene in Switzerland. These events provide an opportunity to immerse yourself in the local culture, savor traditional cuisine, and enjoy live entertainment.
Furthermore, summer is an excellent time to explore the charming towns and cities of Switzerland. Picturesque towns like Lucerne, Zurich, and Interlaken offer a blend of history, culture, and natural beauty. Stroll along the cobblestone streets, visit historical landmarks, explore local museums, and indulge in culinary delights at outdoor cafes. The summer ambiance adds to the charm of these places, creating a vibrant atmosphere that invites you to relax and test out the Swiss way of life.
Couple's photoshoot by Priscilla, Localgrapher in Lucerne
Tip #4
Visiting Switzerland in Fall
Switzerland in the fall offers a captivating and distinct experience that attracts visitors from around the world. As the leaves begin to change colors, the landscapes transform into a breathtaking tapestry of vibrant hues. The stunning autumn foliage creates a picturesque setting, whether you're exploring the Swiss countryside, hiking in the mountains, or strolling through charming towns. The beauty of the fall colors provides ample opportunities for memorable nature walks, scenic drives, and photography, allowing you to immerse yourself in the breathtaking scenery.
In addition to the natural beauty, fall in Switzerland brings mild weather and fewer crowds. The temperatures are comfortable, making it a pleasant time to explore the country without the summer heat or winter chill. With the summer crowds subsided, you can experience popular attractions, such as iconic lakes like Lake Geneva or Lake Lucerne, and charming cities like Zurich and Lucerne, with more tranquility and space. This allows for a more relaxed pace of exploration and an opportunity to appreciate the surroundings at your own leisure. Moreover, with fewer tourists, you may find better deals on accommodations and activities, making it a budget-friendly time to visit.
Switzerland embraces the fall season with a variety of festivals and cultural events that showcase the country's traditions and heritage. Harvest festivals take place in different regions, celebrating the bounty of the season. These festivals offer a chance to participate in grape harvests, taste local wines, enjoy traditional music, and witness lively dancing.
Furthermore, fall is an excellent time for outdoor activities in Switzerland. The weather is comfortable for hiking, and the Swiss Alps offer stunning panoramic views amidst the autumn scenery. The crisp air and serene atmosphere enhance your experience as you explore the mountains and valleys. Whether it's hiking along scenic trails, mountain biking through picturesque landscapes, or leisurely walks along tranquil lakeshores, the fall season provides a peaceful and memorable outdoor experience.
Wedding photoshoot by Kejia, Localgrapher in Lucerne
Tip #5
Visiting Switzerland in Winter
Visiting Switzerland in the winter offers a magical and enchanting experience that captivates travelers from around the world! Switzerland's stunning alpine landscapes come alive in winter. The snow-capped peaks, frozen lakes, and picturesque villages create a winter wonderland that is truly breathtaking. Whether you're skiing down the pristine slopes of the Swiss Alps or enjoying a peaceful snowshoe hike through the countryside, the natural beauty of Switzerland in winter is simply awe-inspiring.
Secondly, Switzerland is renowned for its world-class winter sports facilities. The country boasts numerous ski resorts, including famous destinations like Zermatt, Verbier, and St. Moritz, offering a wide range of slopes suitable for all skill levels. Skiing, snowboarding, and other winter activities provide exhilarating adventures for outdoor enthusiasts. Additionally, Switzerland's well-maintained ski infrastructure ensures a seamless and enjoyable experience on the slopes.
Another reason to visit Switzerland in winter is the charming festive atmosphere. The country's cities and towns come alive with Christmas markets, adorned with twinkling lights and filled with the scent of mulled wine and delicious treats. The festive decorations, traditional crafts, and joyful music create a warm and welcoming ambiance. You can immerse yourself in the holiday spirit, shop for unique gifts, and savor the delights of Swiss winter traditions.
Furthermore, Switzerland offers a wealth of indoor attractions and cultural experiences during the winter months. Museums, art galleries, and historical landmarks provide opportunities to delve into the country's rich history and vibrant cultural scene. Warm up with a visit to world-class museums in Zurich or Basel, or enjoy a concert at one of Switzerland's renowned music venues. The indoor attractions offer a perfect balance to outdoor activities and allow you to appreciate Switzerland's cultural heritage.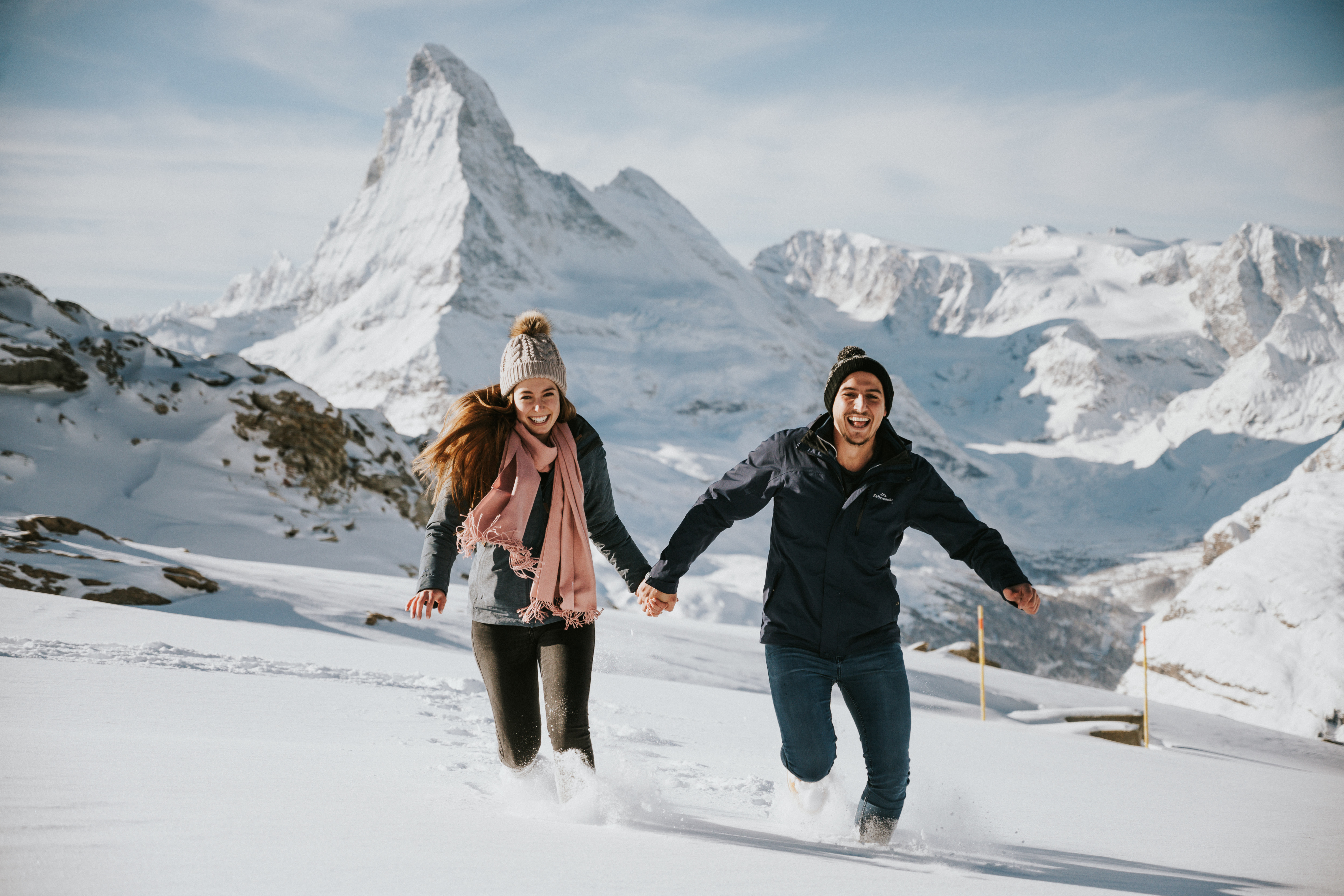 Engagement photoshoot by Ivan, Localgrapher in Zermatt
Top Photo Spots in Switzerland
1228
Photographers & Videographers
1077
Destinations world-wide
Photo Occasions People in Switzerland Love