Choose Your Photographer in Iceland
Localgrapher is the largest vacation photo company and the only global video company in the world! Choose from over a 1000 hand picked local professionals and make your perfect memories last forever!
This is What You'll Get with Every Booking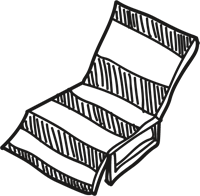 Individual Approach
Handpicked Local Professional
Special Requests Option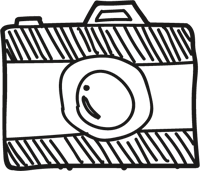 Top Shoot Spot Recommendations
100% Money Back Satisfaction Guarantee
Private Session
Photographer
Photo Tour Guide
Explore the best photo spots and learn how to make the most out of your smartphone or camera snapshots.
Special Arrangement Hero
This Localgrapher goes beyond standard requests! Ask for something special.
100% Money Back Guarantee
We believe in our service and quality of our photos so much that we decided to offer a 100% money back satisfaction guarantee for your photo shoot. If you don't like your online gallery once we deliver it, you can contact us within 7 days and claim your money back. Find more details in our Terms.
Make the Most out of Your Iceland Shoot
Tip #1
The Best Time of Year to Visit Iceland
Iceland is located extremely far north and Reykjavik, the capital of Iceland, is the northernmost and westernmost capital city in Europe. How much sunlight, or how little sunlight this country receives during each season becomes a concern for both tourists and photographers alike.
Iceland is one of the most seasonally dependent countries in the world. During the summer months, you experience extreme daylight, sunlight almost all around the clock, and in the winter months, you get almost no sunlight at all. So, as you can imagine, the ideal time to hire a photographer in Iceland would be in the Summer months, unless you don't mind the flash illuminating your photograph.
With or without sunlight, Iceland is full of rich treasures and rare adventures in its magnificent landscape. Here are the highlights for each season in unique Iceland. 
Tip #2
Visiting Iceland in Autumn
One of the main reasons why tourists come to visit Iceland in the Autumn is to witness the unbelievable Northern Lights, the aurora borealis. Iceland has a considerably small population, which means there is less light pollution clouding the incredible constellations compared to other northern countries. October and November are the best months to witness the magnificent light show, since the weather conditions are just right for crystal clear viewing. If you're not a professional photographer yourself then you'll absolutely need to hire a professional Icelandic photographer to capture you with the magnificent misty green Northern Lights cascading through the background of your photo. It takes a real pro to capture the complete experience of such a fabulous night sky view. 
Additionally, Autumn may be the best time of year to visit the natural pools and hot springs in Iceland. Autumn is considered off-season for Iceland which means you can catch better deals and fewer crowds in all of the most popular sites around the country. If you're there in early Autumn, before the snow falls, then you can witness the beautiful colors draping the national parks. If you're interested in curating a unique and uncommon proposal, this may be the time and place to hire a proposal photographer. The colorful landscape makes for a perfect background for your romantic future together!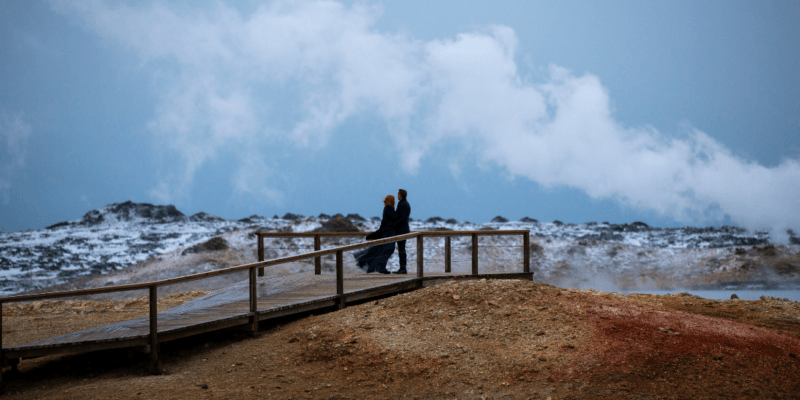 Tip #3
Visiting Iceland in Winter
Though Autumn is a great opportunity to witness the Northern Lights, Winter is by far the best season to behold the Northern Lights. There are as little as three hours of daylight (near the time of the Winter Solstice, December 21st), which means short days, but longer hours to view the breathtaking sky in glowing greens and sci-fi-like yellows. Winter is the low season for Iceland, which again means discounted prices. You may want to consider joining an organized day tour as a way to get around the country without the blanketed roads getting in your way. Winter is the best time of year to hire an affordable photographer in Iceland since there are significantly fewer tourists in Winter than there are in Summer. 
Once you've grown accustomed to the temperatures and pulled on your thermals, you can plan a day trip to the Ice Caves, plan a snowmobiling trip, or visit the blue lagoon. If you're traveling with your family you can hire a family photographer from Iceland to capture your family trip through the Golden Circle, or during the 'Golden Hour' when the sun attempts to penetrate the northern skyline.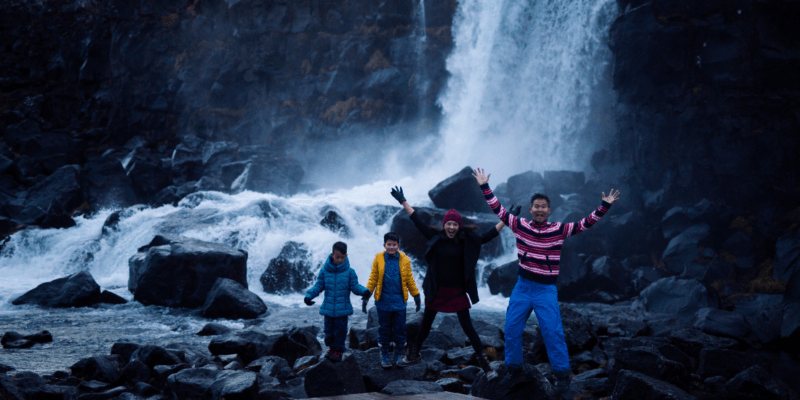 Tip #4
Visiting Iceland in Spring
Springtime in Iceland means more sunlight and less snow. You will still have the opportunity to catch the Northern Lights, but also see the Puffins return to their homeland! Now that the sun is out and the weather is warmer, the snow begins to melt adding a stronger pulse to the many breathtaking waterfalls around Iceland. Spring is the perfect season to hire a personal photographer from Iceland to accompany you on your tour through the magnificent landscape coming to life before your very eyes. 
Many tourists visit Iceland in the Spring and book a tour around the Ring Road. Ring Road is a grand loop around the island for tourists to witness some of the most magnificent natural sites around Iceland. If you book a trip to Iceland in May, the rainy season is just about coming to an end, which means it's ideal weather conditions to visit natural hot springs without any uncomfortable wind or rainstorms.
You may want to arrange a photoshoot during your trip to the Blue Lagoon before you leave for your trip to Iceland, since you may not have another opportunity to catch yourself in such a unique setting. Your photographer can also send you some of the best photos from your trip for you to upload to your Instagram account (just in case your friends from home were wondering what you were up to!)
Tip #5
Visiting Iceland in Summer
Summer is Iceland's peak season, and there's certainly a reason for that! There are endless adventures around this incredible island during the summer season. You can go whale watching, snorkeling, hiking around different natural wonders or go for a quick swim in the ocean or natural hot springs. There may be more daylight hours than you've ever experienced, but it's only an added bonus for the best photographers in Iceland. Long daylight hours means your photographer can join you for long summer hikes around volcanoes and Iceland's lush landscape. 
Around mid-April, Iceland celebrates the first day of Summer, according to the traditional Icelandic calendar. There are festivals, music, and parades celebrating the first day of Icelandic summer in almost every town around Iceland. During the summer months is when you can experience an abundance of festivities and Icelandic celebrations. There is the Seafarer's & Festival of the Sea in June, Iceland National Day on June 17th, celebrate the Summer solstice, the Reykjavik marathon in August which leads into the Menningarnótt, or "Culture Night," as soon as the marathon ends. Each festival celebrates something unique and special to Icelandic culture and is a terrific opportunity to celebrate this special culture with the locals.
If you plan a day to go hiking around the volcanoes you may want to bring an engagement photographer along the way. Especially if you find a black beach to swim in at the end of your hike. Your Icelandic photographer will most definitely know the best location for your engagement photo shoot. Check out the Prices for the best Icelandic Photographers HERE!
Top Photo Spots in Iceland
1202
Photographers & Videographers
1047
Destinations world-wide
Photo Occasions People in Iceland Love