15. 7. 2019
15 Breathtaking Bridal Photoshoot Spots from Around the Globe
Who doesn't want to capture the most significant moment of their life?  Whether it is your graduation day, a dream vacation, or lifetime commitment, location is something that brings life to your snapped memories. Luckily, there are plenty of beautiful destinations around the globe that are perfect to hosts a wedding or make perfect bridal photoshoot spot.  However, the idea of destination weddings may seem complicated to many couples tying the knots as it involves extra time and extensive planning.  
But a bridal photoshoot that reinvigorates the memories of the most loving moments of your life is worth all your time you would spend in planning. If you have found the right partner and are looking for some spectacular destinations for your bridal photoshoot, you can count on us.
 The Best Places for Bridal Photoshoot
Tip #1
Bridal Photoshoot in Bali
Nothing can beat the beauty of an island if you want to capture heavens in your bridal photoshoot. And an exotic place like Bali is no exception. Together with your wedding photographer, make your photos magical by clicking with white sand beaches, stunning sunsets, and spectacular views of volcanoes top. Bali is undeniably a spot you may be looking for if you want to touch a paradise!
Tip #2
Bridal Photoshoot in London
The city of old churches and splendid architecture is, without a doubt, one of the iconic bridal photoshoot spots across the globe. London perfectly matches the taste of adventurous couples who want to quirk off its beaten path. It offers the ideal backgrounds for your bridal photoshoots regardless of what season you choose for it.
Get clicked at Westminster- UK's largest church and one of the top destinations for tourists. Shooting at Westminster Bridge will allow you to capture clock tower and Abbey in your photo shoot without having to visit those places.  The barbican center is another beaten path place to shoot in the city. The largest art center features a jaw-dropping architecture and will add countless emotions to your wedding pictures.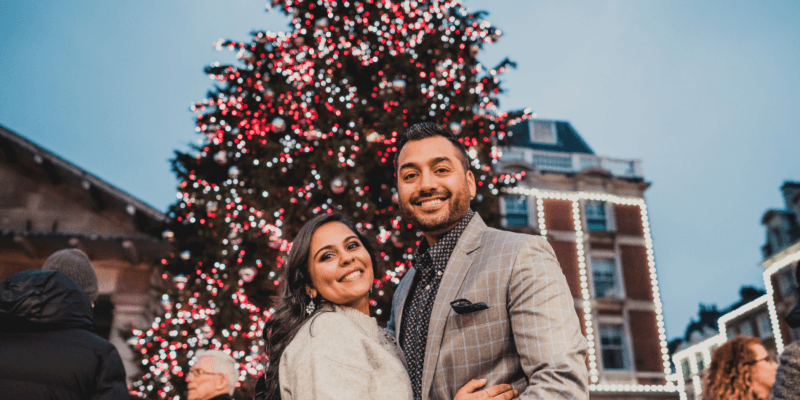 Tip #3
Bridal Photoshoot in New Zealand
If you have not seen the picturesque beauty of New Zealand so far, then trust us and get your bridal photo shoot done there. It is one of the dream destinations of the people because of its vibrant year-round colors. The breathtaking sceneries and natural landscapes exude a beauty that makes everything looks dreamy and out of the world. Don't miss out turquoise and clear lakes, for a mind-blowing photo shoot to make your wedding unforgettable.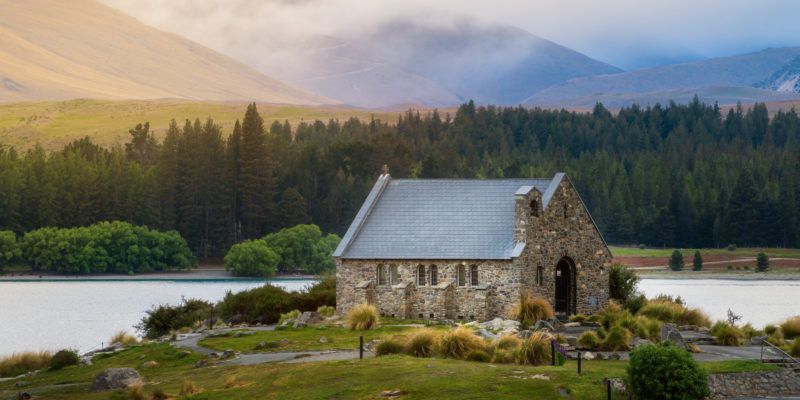 Tip #4
Bridal Photoshoot in Japan
Japan is much more than just a corporate metropolitan.  One of the popular tourist destinations, it is also known for its natural beauty and traditional elegance. Home to the scenic parks and meadows, it can be your perfect bridal photoshoot spots; especially in the cherry blossom season to capture lush foliage turn into sweet pink. Not only this, choosing tatami houses, shrines, and traditional kimonos also make for great bridal photoshoot spots.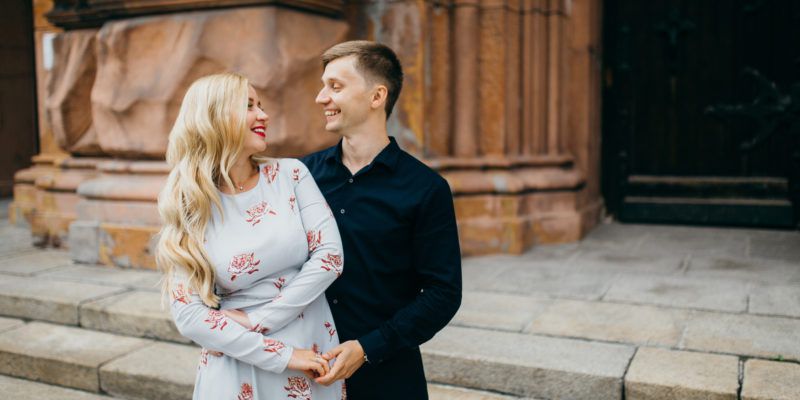 Tip #5
Bridal Photoshoot in Paris
This "City of Love" will never disappoint you when it comes to choosing the perfect bridal photo shoot spots. Of course, you can't miss the Eiffel Tower, one of the best locations for your bridal photo shoots.  Although Paris is full of hidden gems amidst its magnificent architectures, bridal shoot at Eiffel tower will leave your guest drooling over your wedding photos.
Tip #6
Bridal Photoshoot in Taiwan
This bustling city doesn't only have lively nights, delicious foods, and active local markets, but full of quintessentially beautiful lakes, towering mountains, and vast, green fields.  Many of the natural beauties of Taiwan are unexplored, so you might want to hire a local photographer who has the best insider tips for the perfect locations for the perfect bridal shoots.
Tip #7
Bridal Photoshoot in Venice
Deemed as the most romantic place, Venice is a go-to destination of many couples. From its canal fills to iconic bridges, every corner of the city seems to pour out tons of emotions. Thus, this amazingly picturesque location provides a perfect ground for modern and ancient architecture to be captured in your bridal photos.  Every corner of Venice adds a unique character to your bridal shoot.
Tip #8
Bridal Photoshoot in Prague
Prague is one of the most charming cities when it is about bridal photo shoot spots. It is full of grandest castles, churches, and landmarks, which will leave you marveling at its wonderful city. Your bridal shoot will look like a fairytale, straight out of a magical world.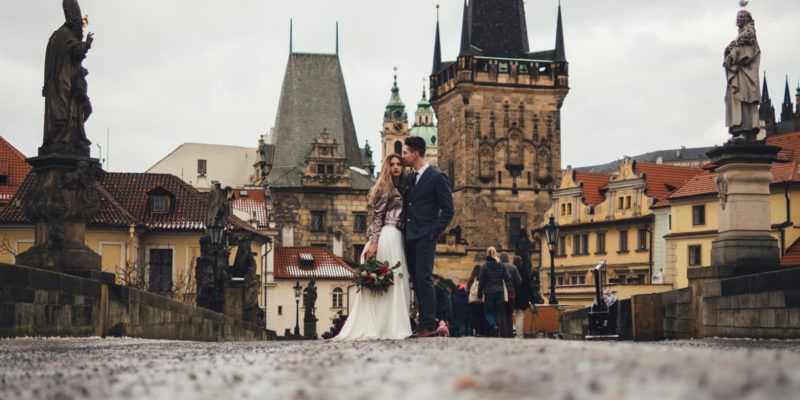 Tip #9
Bridal Photoshoot in Australia
With a conglomeration of six beautiful states, why Australia is the best bridal photo shoot spot is out of the question. Travel to Sydney, to click with distinctive monuments in your wedding photos. Or make memories at Melbourne's most photogenic streets and subway. If you love natural scenes, then visit scenic Perth to Crawley Edge Boatshed to do a nature-filled bridal shoot.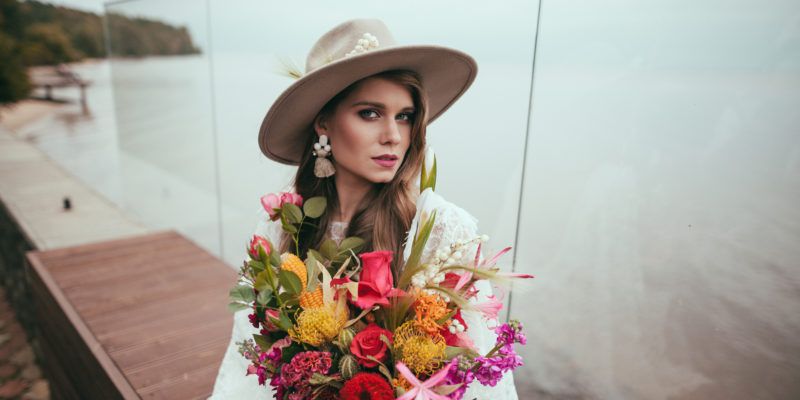 Tip #10
Bridal Photoshoot in New York
Time Square, Central Park, or Brooklyn Bridge is full of character and make the ideal destination for your memorable bridal photo shoot.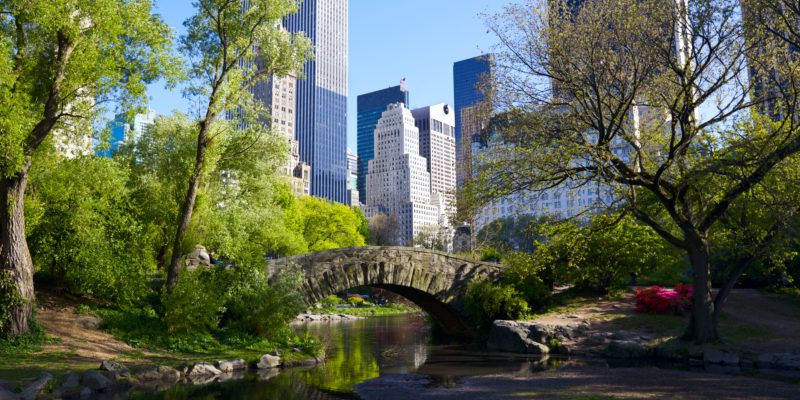 Tip #11
Bridal Photoshoot in Santorini
Santorini, the "Island of Lovers" is one of the most loved spots of couples in Greece.  Couples flock there for the pristine-white walls, blue domes and sparkling waters to local their big day memories.
Tip #12
Bridal Photoshoot in Iceland
Iceland is the perfect spot for you if you're seeking beautiful surprises and adventures at your every turn. If romance is what defines your love, Iceland makes the best breathtaking bridal photo shoot a spot for its stunning glaciers, geysers, dramatic landscape, and hot springs.
Tip #13
Bridal Photoshoot in Austria
This elegant urban country is characterized by baroque architecture, mountain villages, and Alpine terrain. The dream-like place will allow you to take stunning pictures that will depict your love for your better -half.
Tip #14
Bridal Photoshoot in Belgium
Popular for its Renaissance architecture and medieval towns, Belgium is no doubt a must-visit destination if you are fond of Renaissance times. Let the modern museums, galleries, and magical markets become the witness of your love by taking dramatic photos for your bridal photo shoot.
Tip #15
Bridal Photoshoot in Croatia
The speckled coastline of Croatia is a go-to destination of nature lovers. Let the sapphire shades of water bewitch you as you make memories of your life's biggest event with your only one. It is no doubt, an extraordinary European country.
Special tip: Check out our Best Croatian Photographers for Your Vacation, Destination Wedding, Honeymoon & More!
Make your wedding one of the best and memorable moments of your life by choosing these breathtaking bridal photoshoot spots.
Buy memories, not things…
Limited time only!
SEE OUR GIFT CARDS
Great customer service and experience
Photoshoot in very short term
The most destinations on the market
Very positive customer feedback
1152
Photographers & Videographers
986
Destinations world-wide
100% Money Back Guarantee
We believe in our service and quality of our photos so much that we decided to offer a 100% money back satisfaction guarantee for your photo shoot. If you don't like your online gallery once we deliver it, you can contact us within 7 days and claim your money back. Find more details in our Terms.