31. 7. 2019
Best Croatian Photographers for Your Vacation, Destination Wedding, Honeymoon & More!
Whether you are in search of filming location or want to honeymoon overlooking the pristine lakes, Croatia is full of amazing places. The versatile country is home to countless incredibly beautiful islands, beaches, and small towns.  And that is what makes it one of the must-to-see destinations around the world for travelers, couples and photographers. 
That means the land of idyllic heaven, richly evocative and historic cities can make a great place for your destination wedding, family vacation, honeymoon, engagement proposal, and a professional shoot.  The heavenly long oceans, intriguing architectures, and coastal beaches of both southern and northern Adriatic will add to your traveling experience. 
If Croatia is the next go-to place in your travel list, nothing can be better than hiring a professional photographer to make your memory long-lasting. Croatian photographers, in this regard, are not only easy to hire but also can bring life to your photos. They have a professional gear that is hard to find in other street photographers. From clicking you from the right angle to locking your fleeting moments, our local rappers excel in taking photography to the next level.
You surely don't want to miss out on any place while visiting a destination that seems to have it all. Take a look at the list of our Croatian photographers to hire one that suits your needs the best.
Best Professional Photographers in Croatia
No #1
Nino, Local Photographer in Dubrovnik
Ever heard of a photographer bringing huge flower bouquets on the shoots to make them extra special? Well, our photographer Nino is popular for his unique photography skills and style. No matter what type of photography you approached Nino for; this qualified Localgrapher will impress you with his perfection. He believes in capturing the magic of the moments. He doesn't only master his camera but owns modern photography skills.  
Nino loves photography and that passion reflects in his professional clicks.  He knows all the famous spots of old Dubrovnik which is an added bonus you get when you hire Nino.  You can capture all the natural spots during your photoshoot sessions if you love clicking with scenic and peaceful landscapes.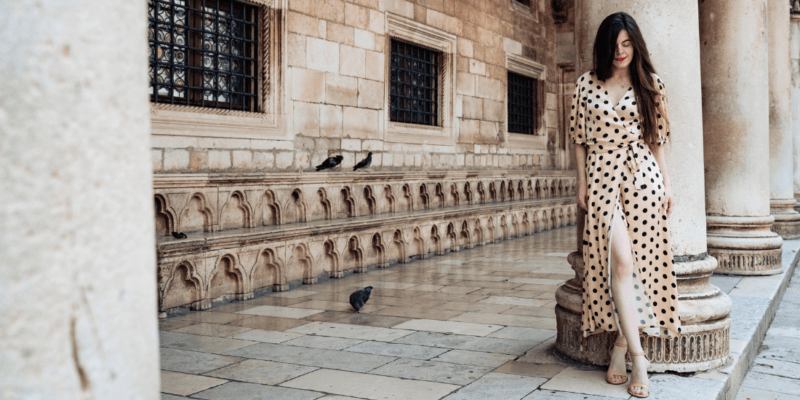 No #2
Kate, Local Photographer in Dubrovnik
No matter if it is maternity, secret proposal, bachelorette, family or couple photoshoot, the spontaneity in this Croatian photographer is admirable.  Kate is another good choice you can hire during your visit to Dubrovnik. She loves capturing candid shots when people are relaxed and are engrossed in the moments. You can't miss out picturesque places like Porporela Beach, City Walls, Sponza Palace, and Stradun Street when locking memories with Kate in your travel diaries.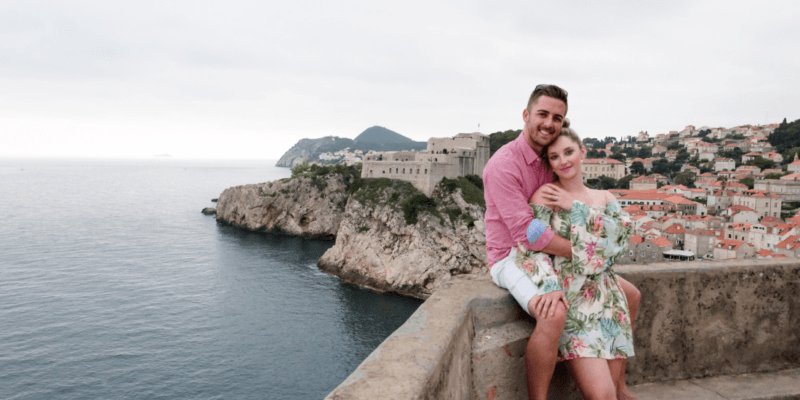 Photographer
Photo Tour Guide
Explore the best photo spots and learn how to make the most out of your smartphone or camera snapshots.
Special Arrangement Hero
This Localgrapher goes beyond standard requests! Ask for something special.
No #3
Mario, Local Photographer in Baska Voda
Mario's modern artistic touch and glamour are what make him worth hiring. Photography is an art for him and that is why he makes your photos extraordinary with creative imagination. Mario perfectly seizes the moments in his meaningful photos whether you hire him as a wedding or fashion photographer. He is also available in Omis, Brac, Solta, and Split.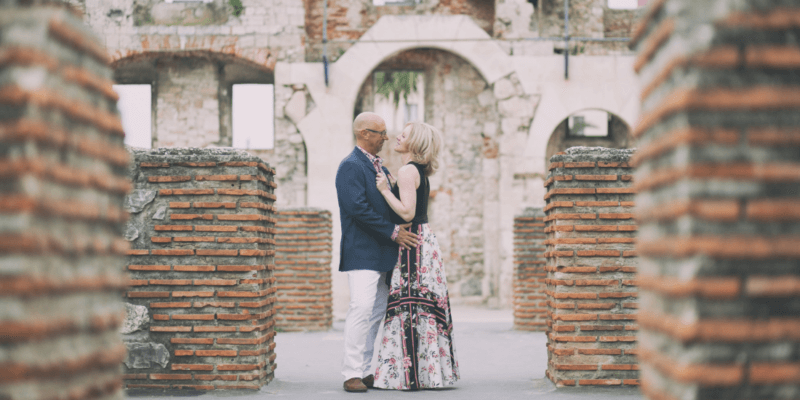 No #4
Luka, Local Photographer on Hvar
Wedding shoots, portrait sessions, engagement or whatnot. You name it and leave everything on Luka who is one of our expert Croatian photographers. He undeniably composes everything in his photography. Luka has a keen eye for details that ensure all elements in your photos from an angle, expressions to lighting are perfect. Luka loves his clients capturing at the exotic locations of Baska Voda such as Marijan hills, Kamerlengo tower, and Salona.
No #5
Marko, Local Photographer on Hvar
Marko is one of the detailed oriented photographers you can hire from Localgrapher's platform. And this quality makes him a great choice for your wedding photography. with his tons of experience in wedding photography, not only can he guide you about the best wedding destination in Croatia but also help you do an excellent pre-wedding shoot in the panoramic and breathtaking sceneries. He specializes in locking the most precious moments of your life.  You can hire Marko in Trogir and Hvar.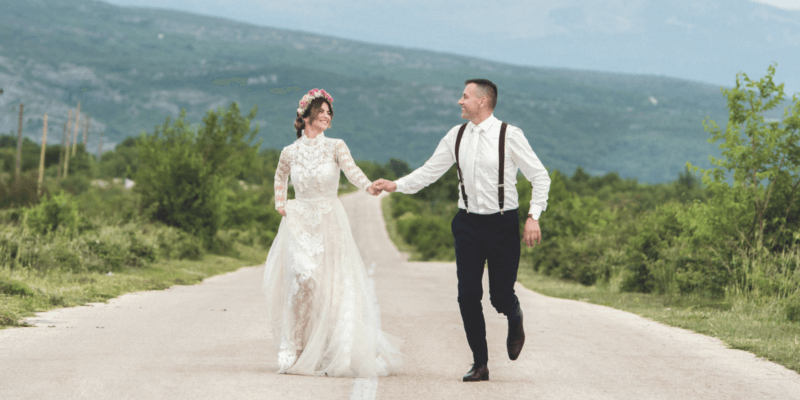 Photographer
Photo Tour Guide
Explore the best photo spots and learn how to make the most out of your smartphone or camera snapshots.
Request your vacation photo shoot in Croatia now
REQUEST NOW
No #6
Dominick, Local Photographer in Rovinj
The best way to capture the vintage architecture and cityscape is to hire our talented photographer Dominick.  It is the passion and creativity of Dominick that set him apart from another Croatian photographer. He knows that taking just a good photo isn't enough to make your traveling experience extraordinary. As a great photographer, Dominick interacts with his subjects to help them draw out their emotions.  The young photographer is hired by solo travelers, and couples who prefer to have a comfort level with their personal photographer.
No #7
Ivana, Local Photographer in Zagreb
This Localgrapher specializes in documentary-style and is capable to bring out the most intense emotions of the travelers through photography. She let people pose whatever they want to make them comfortable while photographing them. Ivana doesn't like to intervene much during the photo shoot to avoid distractions. It helps clients to be themselves.  
In fact, she observes and predicts the subjects' natural actions and finds the right moments to capture photos. Her relaxed way of photography gives her an edge over other Croatian photographers.  Not only this, Ivana tries to maintain good vibes to help her clients feel invigorated and this energy translates into superb photos.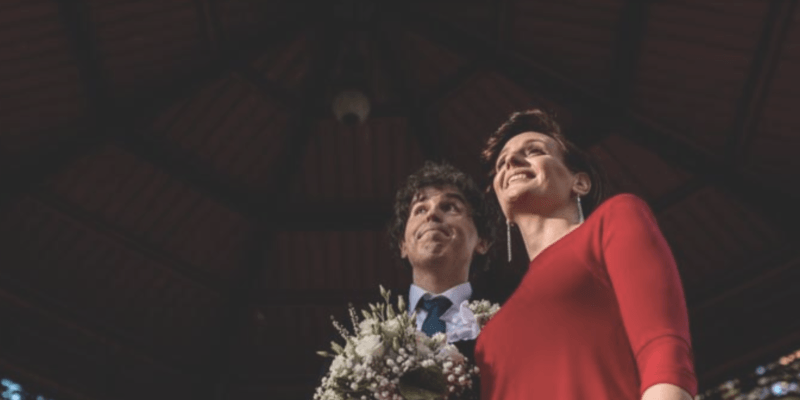 No #8
Ksenija, Local Photographer in Zagreb
Hire Ksenija if you want to create some unforgettable memories while touring Croatia.  The photographer is qualified and experienced in the field of photography. She is more like your companion and can help you explore, and get clicked at some of the most interesting places of Zagreb that might include lakes like Jarun, Zrinjevac and scenic parks.
No #9
Tina, Local Photographer in Split
Tina is an exceptional lifestyle photographer who focuses on seizing emotions and human connections. This creative Localgrapher can be your vacation partner whether you are on a trip with family or planning your bachelorette party at a peaceful Diocletian palace.   She knows plenty of hidden stunning places in the town and ca make your traveling photoshoot worth uploading on Instagram.
All Croatian photographers are passionate and consider their subjects much more than just clients.  They live their photography journey with their clients to make the most of their trips.
Request your vacation photo shoot in Croatia now
REQUEST NOW
Buy memories, not things…
Limited time only!
SEE OUR GIFT CARDS
Great customer service and experience
Photoshoot in very short term
The most destinations on the market
Very positive customer feedback
1202
Photographers & Videographers
1047
Destinations world-wide
100% Money Back Guarantee
We believe in our service and quality of our photos so much that we decided to offer a 100% money back satisfaction guarantee for your photo shoot. If you don't like your online gallery once we deliver it, you can contact us within 7 days and claim your money back. Find more details in our Terms.