Hire a Photographer for a Photoshoot in Paris
Localgrapher is the largest vacation photo company and the only global video company in the world! Choose from over a 1000 hand picked local professionals and make your perfect memories last forever!
This is What You'll Get with Every Booking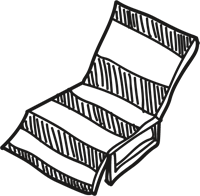 Individual Approach
Handpicked Local Professional
Special Requests Option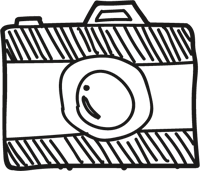 Top Shoot Spot Recommendations
100% Money Back Satisfaction Guarantee
Private Session
Often booked
Photographer
Videographer
Photo Tour Guide
Explore the best photo spots and learn how to make the most out of your smartphone or camera snapshots.
100% Money Back Guarantee
We believe in our service and quality of our photos so much that we decided to offer a 100% money back satisfaction guarantee for your photo shoot. If you don't like your online gallery once we deliver it, you can contact us within 7 days and claim your money back. Find more details in our Terms.
Make the Most out of Your Paris Shoot
Perhaps one of the most romantic cities in the world, Paris, France will easily capture your heart as you stroll through its streets enjoying local cuisine, charming cafes, and the beautiful city lights reflecting off of the stunning River Seines.
No trip to Paris is complete without paying a visit to the Eiffel Tower, the city's most iconic landmark, but tourists will also want to make a point to stop by and enjoy the incredible art collection in the Louvre, one of the world's most famous art museums featuring art by the likes of Leonardo da Vinci, Rembrandt, Michelangelo, and many more.
You will want to take in everything around you through your eyes and not a camera, so while you are in the city of love, you should take advantage of the benefits a vacation photographer can provide to make your holiday more enjoyable.
Tip #1
The Best Time of Year to Visit Paris, France
When is the best time to visit Paris? First of all, there's no "bad time" to go to this wonderful city, the City of Lights! You can join the crowds during the good weather during summer, or you can have the tourist sites to yourself during the low-season during winter.
You can experience the city during Easter in the spring or you can still enjoy many of the summer things that have declining crowds in autumn and enjoy their fashion weeks. All year round there are things to do and see in this wonderful city, and you'll have a great time with your private photographer no matter what time of year you go!
Tip #2
Visiting Paris in Spring
Paris in Spring is quite a special time! The city's gardens come alive and give the city a beautiful natural color. The temperature becomes very nice and comfortable. The crowds are sparse and comparatively thin compared to the summer, which makes Paris one of the most desirable places in the world at this time. The city tends to become more festive around this time since Easter is right around the corner. Street buskers and music festivals are everywhere. April in Paris is wonderful, the white of winter is slowly being replaced by spring flowers and grass. Spring pictures, especially around the Eiffel Tower and the Sacre-Coeur Basillica are stunning and you can have a perfect Paris photoshoot here. The lawns around this time are sprouting their fresh hues of green, happy to get out of their winter hibernation. 
Most of the population in Paris still is full of locals, not too many tourists. April and May are perfect for exploring the city together with your Paris-based personal photographer. It's still considered "low-season" at this time, so there's plenty of hotel and flight deals before the prices go up. It's really suggested to go up to the top of the Montparnasse Tower or the Eiffel Tower to get a beautiful view of the city in full bloom. 
You really shouldn't miss the Paris Art Fair and the Fair of the Throne that's in full flow in April. If you're in Paris at this time, you'll also see the Color Run (you might think that you're in India during Holi! So much color!). Easter in Paris is also a must-see experience. You might even spot some chocolate eggs here and there! But just like anywhere else around this time, make sure that you check the weather report, as rain is still very likely around this time. If you want to book a Paris-based engagement photographer or proposal photographer, you want everything to be perfect, right?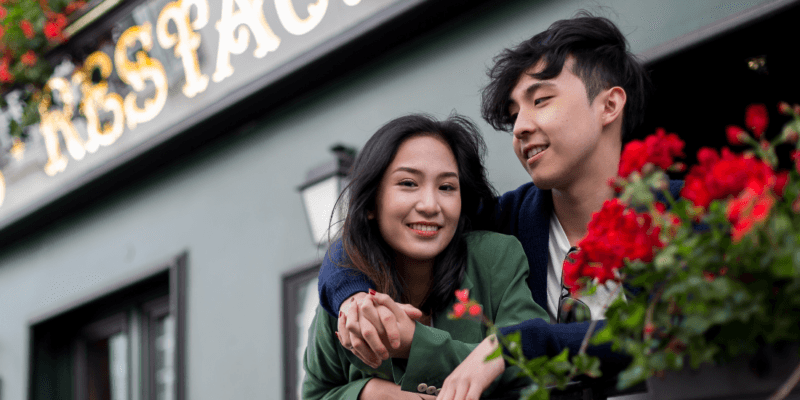 Tip #3
Visiting Paris in Summer
Tourist season is at its peak in Paris. If you want to explore the city, there's no better weather than in summer. Some of the city's museums put up exclusive exhibitions for the nearly 30 million visitors from around the world. Although it's quite crowded, Paris is at its best in summer, and there's no better time for hiring a professional photographer in Paris than in July. 
Local Parisians migrate south to the Mediterranean coast at this time, so the city is largely populated by tourists. The heat is the highest at this time, and along the Seine river, there are a number of "pop-up" beaches that people set up to beat the heat. The weather also calls for a number of cultural events that are free to attend at this time. Your Paris photographer will take the best pictures for your Instagram here. These beaches are recommended as there are a number of crowds all across the city, and these aren't as popular as the big tourist sites such as the Eiffel Tower and the Louvre. 
If you really want your Paris photographer capture the essence of Parisian summer, the Open Air Cinema is available. And if you're an art aficionado, the Atelier des Lumieres is the place for you. Summer in Paris is bound to be tons of fun, as there are plenty of festivities owing to the weather. Paris heat isn't as high as farther south such as Spain or Greece, and the comparatively mild weather makes it perfect for exploring cobbled walkways and seeing the beautiful heritage monuments around while memories which will last a lifetime!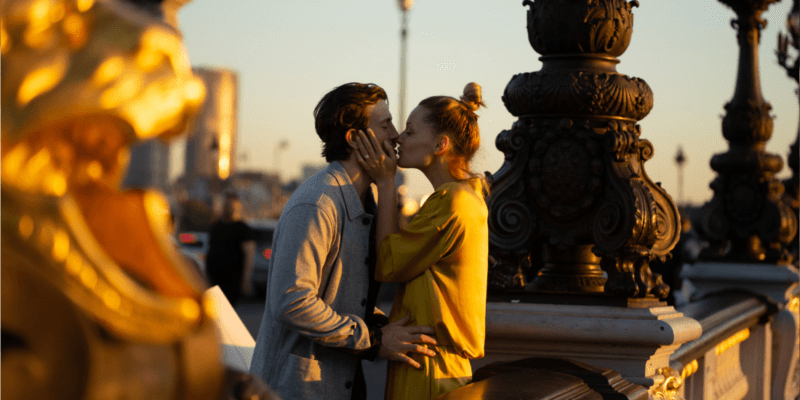 Tip #4
Visiting Paris in Autumn
Paris in the fall season is a beautiful thing to see. As the winds pick up and the leaves turn colors, the warmth of the city is found in the signature shade of the season. Autumn in this city has a great balance between hot and cold (maybe using the air conditioner in the daytime, and heaters at night) which makes for a cozy haunt for the lovers of this season. This is the ideal time to visit cemeteries turning yellow, or experiencing the grape harvests which later turn into wine! Paris really opens its heart in Autumn. 
September is an ideal time to visit this city, as it has some heat and some cold. It's still considered a high-season here, and tourists are still everywhere. If you can find a warm day, experience the night fountain show at the Palace of Versailles. Take some time to go to the museums, the lines in Autumn start getting shorter and shorter. In September there's also a lot of classical music concerts all over Paris, as well as things like Paris Design Week and European Heritage Days! 
Paris in fall is also recommended to check out the Palace of Versailles and its gardens, which showcases the extravagance of the golden period of the French royalty. In the evenings the gardens come alive with the fountains that dance to the rhythm of the music. Ready for your trip to Paris? Check out the price for booking a Paris-based photographer HERE.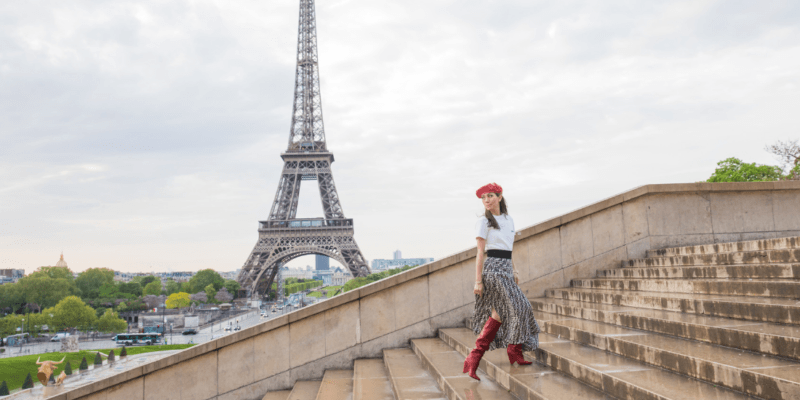 Tip #5
Visiting Paris in Winter
In winter, Paris weather can be harsh. There's rain, snow, and haze. These things add up to the tourist sites being virtually empty! At this part of the year, you don't have to wait in line for that perfect table in the corner of the restaurant that usually is taken. The Eiffel Tower doesn't take half an hour to get to the front of the line to go to the elevators.
There are scores of hotel and flight deals around this time, and Christmas and New Year are MUST-SEE experiences in this city! Right after the holiday season ends in January, it's a perfect time to go ice-skating, or relax with a book in one of their endless cafes, and have yourself some hot drinks. Hot chocolate,  mulled wine, a Starbuck's coffee, these are must-experience things in the City of Lights. Paris in winter also has events like Paris Fashion Week, Paris Winter Sales, and Cirque d'Hiver Boulione.
It's very recommended to check out Centre Pompidou in the winter, as you can enjoy yourself while indoors! This big art center is a shrine dedicated to modern art in the form of exhibitions, dance performances, cinemas, and artifacts. It boasts of the largest collection of modern and contemporary art coupled with high-tech architecture and incredible visual appeal in all of Europe Enjoy panoramic vistas of the Parisian skyline from its topmost floor. 
1228
Photographers & Videographers
1077
Destinations world-wide
Photo Occasions People in Paris Love