A family is everything, and Ashley understands all theses well enough as she decided to take a vacation in Okinawa with those she considers closest to her. She would be accompanied by her husband and young son, and she wanted to hire a professional photographer to take care of their family vacation photo shoot in one of Okinawa's beaches. Indeed it was a prefecture as Okinawa offers some of the most relaxing beach breaks any time of the year.
Family Vacation Photo Shoot at the Beach
Yuko, our local photographer within any given city, was well-versed with the best beach where Ashley and her family would experience beautiful moments during their family vacation photo shoot. Okinawa's most picturesque scenery would not go unnoticed in each of their photos. The background was worth each glimpse and the joy in their eyes said it all.
The beach in Okinawa was not only iconic; it presented itself with so much serenity for a vacation. You would enjoy just gazing into the waters while standing at the beach. Yuko took a strategic position and took several shots of the three together. The young one was cooperative and being held in the arms of his father gave him all the assurance needed for his safety.
With their beaming smiles, you would feel the contentment within them. It was apparent this boy brought so much joy to his parents. A photogenic jovial boy who loved the camera gave our vacation photographer an easy time while taking pictures of him. The boy enjoyed each time a photo of him was taken. He calmly walked between his parents on the gravel.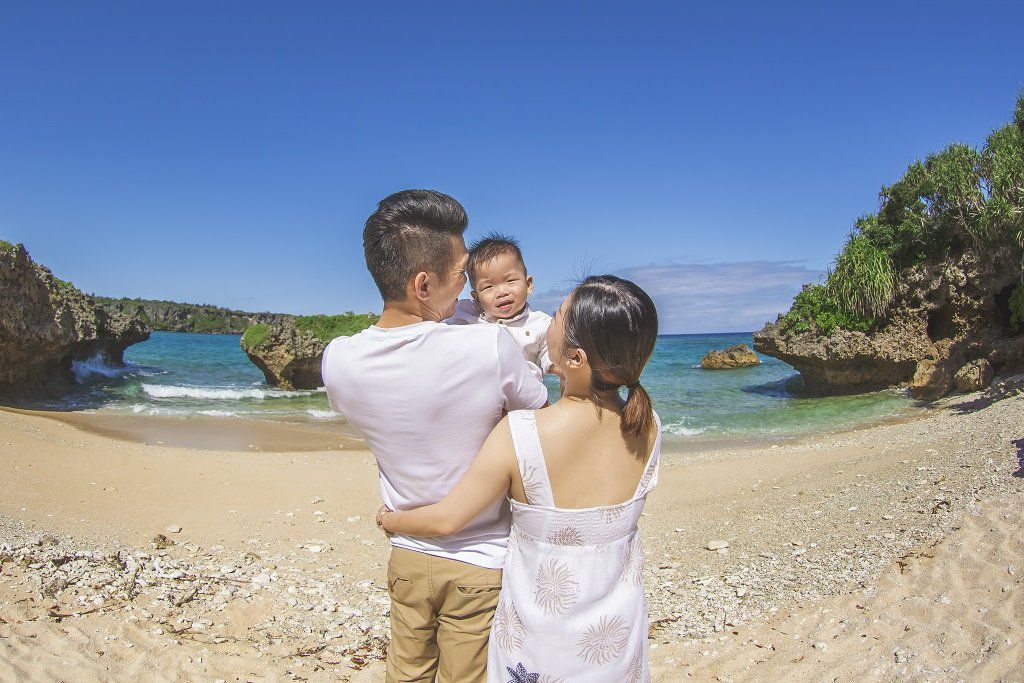 Request your amazing family photo shoot in Okinawa now
REQUEST NOW
Enjoying Family Time in Okinawa
The tiny young bundle of joy was worth spending each time with and this could be seen as each parent took turns to pose for family photos with him. Each time Ashley held the boy, he would smile so widely as if asking Yuko to take a picture of him. So much love between a father and son could be seen as he was tossed up the air and nothing could be heard other than giggles in the air.
When his dad dropped a kiss on Ashley, the young one was all too aware of the camera as he smiled at it for more photos. With each picture taken, the boy had a way of bringing some life into each moment. Whether the parents were facing away from the camera or dropping some kiss on his small face, the moments were second to none. Yuko took some photos of the little one seated calmly on the green grass savoring in each moment.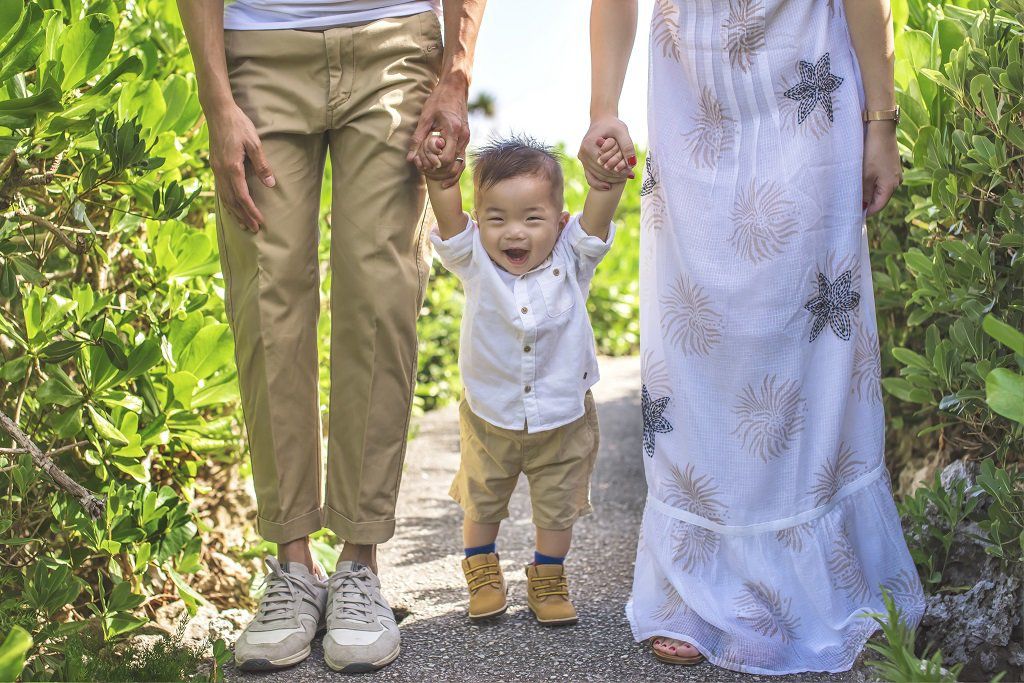 Spending a Day with a Professional Photographer
The day was a success with Yuko guiding Ashley and her family to some of the best areas where they could make the family vacation photo shoot special. A few meters away from the beach and you were presented with a scenic background of the clear blue waters and green vegetation that complemented the beauty of Okinawa. Some more family photos at the entrance of a unique building saw them complete their family vacation photo shoot for that day.
Our clients are the most important people as they keep us in business. That is why we provide them with photo sessions that are beyond comparison. We have local vacation photographers for family, couple, and proposal purposes who are always ready to attend to all your needs whenever called upon.