10. 7. 2019
It's Family Picture Time! 30+ Family Photo Ideas from Families Around the Globe
Family portraits help us create cherished memories and they serve as valuable treasures. Family establishes the greatest and kindest memories that you can experience. Everyone keeps sweet family memories in the form of photographs. Here are 30 family portrait ideas that will help make your photos cuter and more memorable.
Tip #1
Playing together
Even if grownups are only referred to as adult kids, there is no reason to be ashamed. All you need to do is to bring your kids to the most spacious and coziest part of your room. Ensure that everyone has space to fit in while you bring in toys, brushes, pencils, or even board games. The childish orientation will attract more family photo ideas naturally.
Tip #2
Apple Paradise
An attractive autumn apple orchard will add joy and love to your family photos. It is simply one of the best family portrait ideas.
Tip #4
Go for a Walk
If you do not have an amusement park or recreation nearby, simply come out of the house and go for a simple walk with your loved ones. Autumn also has a way of offering the best family photoshoot ideas.
Tip #5
Discussing while Sitting on a Sofa
AAnother idea for an exciting family portrait is to have an everyday discussion in front of a camera. Ensure that you hug your children while sitting on a cozy sofa. Gaze into their eyes and listen.
Tip #6
Have fun while cooking
Many family picture ideas can also be implemented in the kitchen. Cooking together with kids around can bring lots of excitement. However, if you do not intend to cook, you can simply have lots of fun.
Tip #7
Family portrait while laying on the Bed
Simply lay on the bed with your family members and enjoy the exquisite atmosphere. You do not need any form of an inconvenient pose to make those family photos adorable.
Tip #8
Simple Things are More Beautiful
A natural atmosphere is the most important thing to consider while taking family photoshoot at home. Even if we do not notice the sweetness of these common things around us, a picture of you or your family members reading or playing can be outstanding.
Tip #9
Orange Pumpkins Field
One of the special things in autumn are pumpkins. Orange pumpkins will include more warmth and comfort to your family photography especially with the background of fiery golden leaves.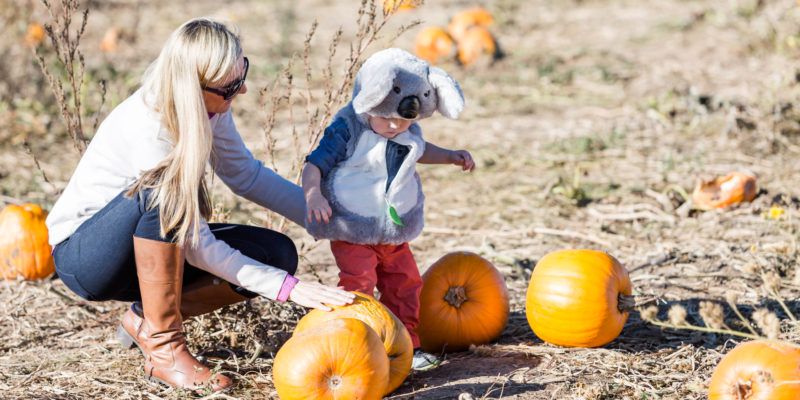 Tip #10
Autumn
Wooden baskets, warm clothes, and red apples are things to emphasize the beauty of autumn. You can simply add these to the list of your desired autumn family picture ideas.
Tip #11
The Power of Water
Playing near water is another beautiful family photography idea. It simply makes kids feel excited and their original emotions will be felt in the shots.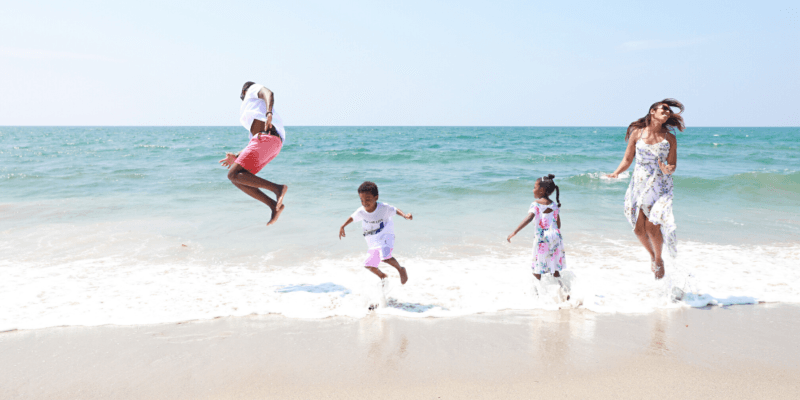 Tip #12
Combining History and Photo
The architecture keeps memories through the ages. Your family portrait can bring out great emotions using amazing architectural masterpieces. This travel photography idea will help you become a little part of great history.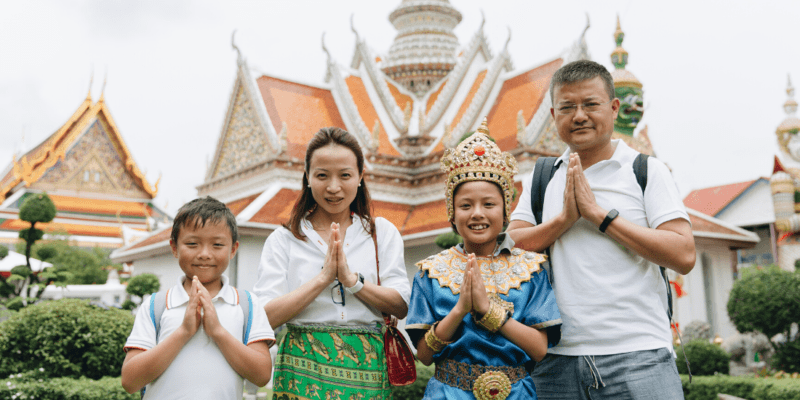 Tip #13
Easter Holiday Family Photoshoot
Easter holiday falls within the spring session. Arranging a photo session using the main spring holiday style is not a bad idea. Get interesting hats for children and make them search for eggs and interesting props like colorful baskets and chocolate bunnies.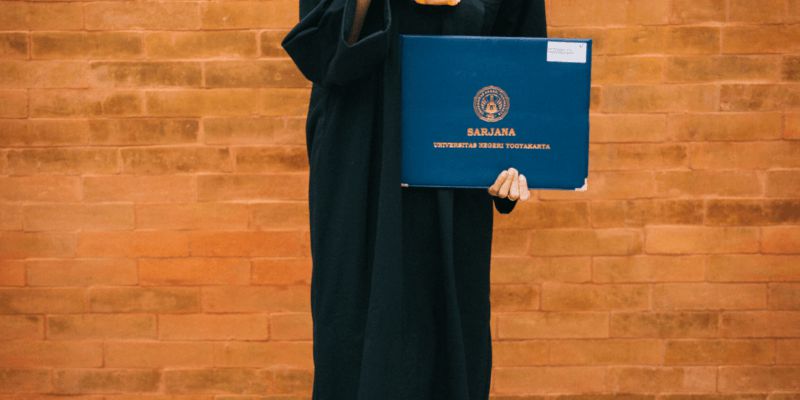 Tip #14
Add Some Bright Colors
An excellent mood, sincere smile, bright clothes, and attractive wall are all great ideas for a memorable family photo session. This idea is quite easy to implement.
Tip #13
Bloom Together with Nature
Spring is the time of blossom. If you have an idea to make a photo session at this time of the year, find out when the fruit trees will bloom in your area. The nature around you will offer some great ideas for family photos.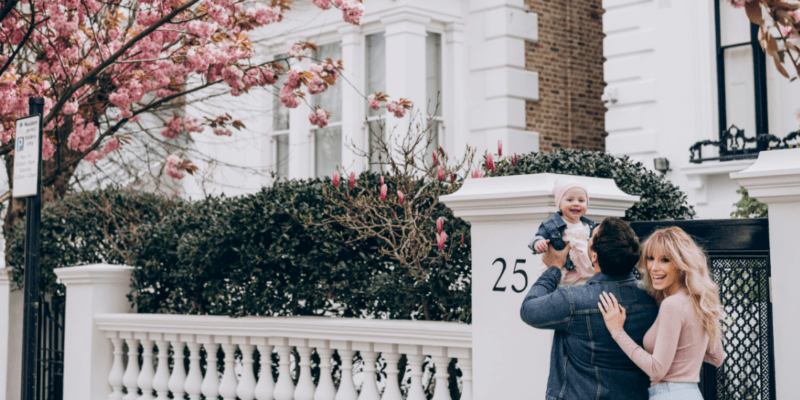 Tip #16
Make Attractive Snowman
This is a perfect outdoor family photo and it is usually necessary to include a new member of the family- the snowman. Ensure that you make it together with family members.
Tip #17
Snowballs and Snow Castles
If you wish to feel winter magic power, preference can be given to spontaneous family photos under white snowflakes. It is important to note that the best family picture pose should not be always prearranged.
Tip #18
Remember Winter Activities
Although, winter activities can be very challenging and merry. Winter sports props such as skis or sates should be used to implement the best winter photo ideas. Even if you will not use them, they serve as a form of special atmosphere. Plus, pictures from your family portrait session can be used for your Christmas Holiday card!
Tip #19
More Sincerity
It is not a big deal if you don't know how to select family photo pose ideas. You only need to feel natural and at ease while interacting with the closest people. The camera will do the rest.
Tip #20
Have Fun in the Pool
A pool full of pleasant water is one of the best family portrait color schemes that can be observed. Swim, splash and have fun.
Tip #21
Introduce Your Favorite Pets
If you take your favorite pets to a winter photoshoot, they will be very pleased because they like snow and they are also in love with you. Taking photographs with your best friends on winter street can probably be one of the best family photography themes.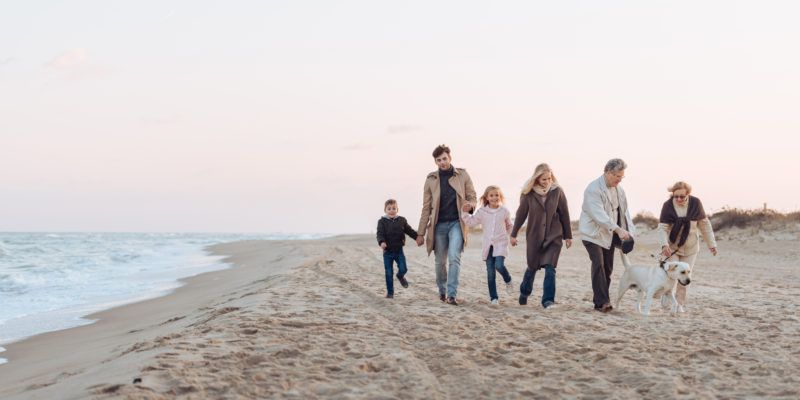 Tip #22
Family Photoshoot in Cornfields
These are great family photo shoot options in autumn and summer. A beautiful green color will brighten up your family portraits like nothing else.
Tip #23
Boho Style Vibes
Do you want to feel the beauty of summer love? A photoshoot with an antique bohemian style depicts the true feelings of the heart. The best family picture outfits for summer are clothes of such style.
Tip #24
An Adventurous Road Journey
You really don't need any new picture poses to achieve this. Just sit back, relax, and enjoy the ride.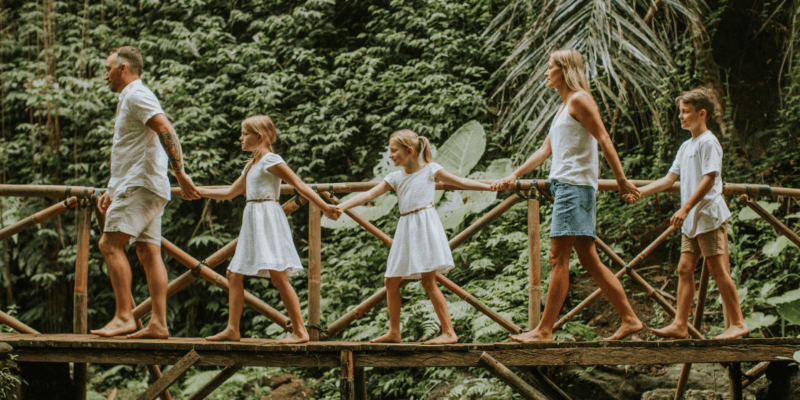 Tip #25
Decorating the Tree
Decorating a Christmas tree can be the best Christmas photoshoot ideas.
Tip #26
Time to Open the Presents
Taking a photo while opening Christmas present will help demonstrate unforgettable feelings and funny Christmas photo ideas. You can make any pose, stand with your presents or even hug them.
Tip #27
Sports Lovers
The family passion for the sport is a great option for a summer photo shoot. Using a few items that match a particular sport will be enough to depict family picture ideas.
Tip #28
Creative Holiday Costumes for the Children
As an attempt to cast some creativity on your holiday, you can easily embrace one of your cute family picture ideas by dressing your kids as their favorite fairy tale characters. Children appreciate being in the center of attention thereby making the whole atmosphere in the shots very attractive.
Tip #29
Introduce an Element of Seriousness
Formal outfits can add a touch of uniqueness to your family Christmas photo shoot ideas. Simply combine beautiful costumes, tuxedos, and stylish dresses.
Tip #29
Embrace Family Tradition
Families embrace their legacy and traditions. Introducing family traditions is another great family photo shoot idea and this will play an important in your family card picture.
Photos last for a longer time hence, proper planning is required to ensure great memories. We suggest that you hire a professional to do the family portrait or visit our Instagram for photos you can work with.
Furthermore, locations are paramount factors that should be chosen wisely especially when planning outdoor shoots. If you wish to have indoor shoots, ensure that your house looks neat, presentable, and clutter-free. Kids' photography can be a tough challenge. In a scenario where the younger family members are involved, make sure that they have had a good nap. Put these tips in mind for all of your future family portraits but do not forget to have heaps of fun.
Buy memories, not things…
Limited time only!
SEE OUR GIFT CARDS
Great customer service and experience
Photoshoot in very short term
The most destinations on the market
Very positive customer feedback
1109
Photographers & Videographers
990
Destinations world-wide
100% Money Back Guarantee
We believe in our service and quality of our photos so much that we decided to offer a 100% money back satisfaction guarantee for your photo shoot. If you don't like your online gallery once we deliver it, you can contact us within 7 days and claim your money back. Find more details in our Terms.