Nothing can be more precious than the love and bond captured in family photographs. The idea of making a family portrait can never go out of fashion. The attire, fashions or hairstyle from your old portraits may be outdated and may seem hilariously awkward, but they remain beloved and make a valuable possession for your family. 
No doubt with the right outfits, setting, and most importantly photographer, your family photos can become keepsakes that you can cherish forever. That means when it is about making memories with the family, you want someone who can help you showcase the personality of your family. 
Whether you pose by the stylish fireplace with your family, play outside with the falling leaves or walk along the beach with your newborn, a good family photo shoot idea can make it a unique and exciting experience.  Family photographers at Localgrapher are creative enough to do that with their amazing family photo shoot ideas. From the best outfits to picturesque poses and locations, with Localgraphers, you don't need to worry about anything.  
Take a look at the following creative ideas to make charming family portraits.
Best Family Photo Shoot Ideas
Tip #1
Relax On Your Bed
Let' begin with the most favorite and relaxed corner of the house "your bedroom". You might not have seen that place from a photography angle before but with little changes, your bedroom makes the most natural family photos.  All you need to do is to lie on the bed with your dearest and nearest ones. Smile with them; hug them to create a loving and adorable atmosphere. This is an easy way to make an excellent indoor family photo shoot without having to make inconvenient poses.
Tip #2
Why Using The Kitchen For Cooking Only?
Did you know that you can take wonderful family photos in your kitchen?  The idea allows you to capture the most candid poses of you with your family. Cooking with your loved ones, kids or even sibling do not only bring you all closer but also can make a fun family photo shoot.  
What about clicking together wearing a chef's cap? Or pose while baking a cake?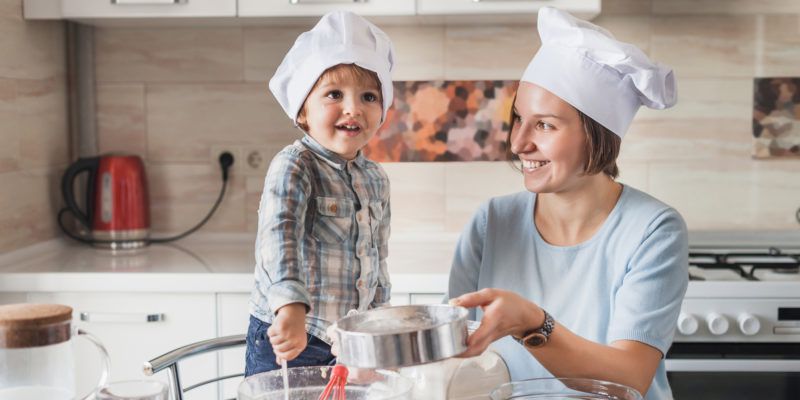 Tip #3
All Attention On "One"
Whether it is your newborn – the center of your attention – or your old one turning 4, a photo in which all are focusing on one individual makes a great a pose. It is the simplest way to tell everyone how important is that little being for your family.
Tip #4
Include your Pets
Making your little furry companions part of your family photo is undeniably a growing trend.  Let your pet interact or roam around with the family members during the shoot. They can lead to some great candid shots.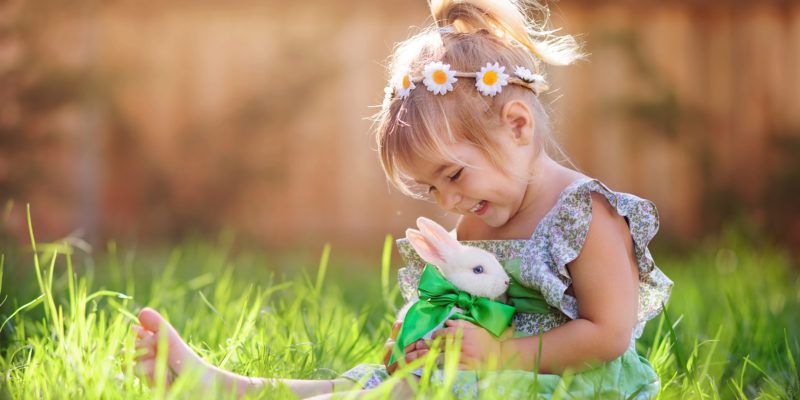 Tip #5
Play Ball
Do you have a player in the family?  No matter soccer or football, just let them kick the ball and capture the moment.  You can make it more fun-looking or entertaining by dressing in the same sports uniforms, playing or cheering with your kids.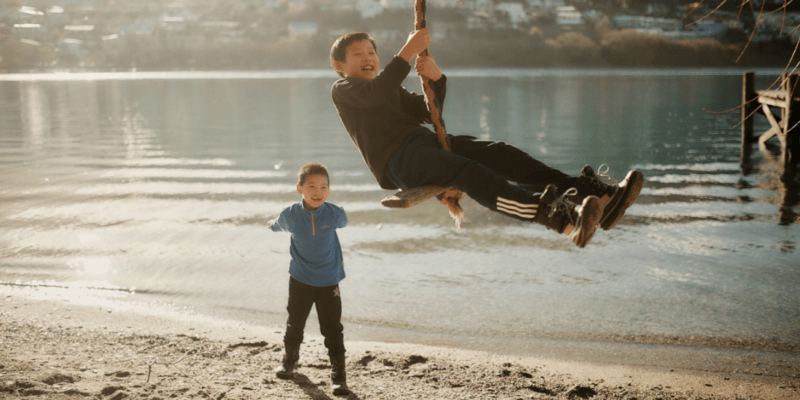 Tip #6
Recreate The Past
One of the most creative family photo shoot ideas is recreating your past.  The style is all rage; especially among siblings. If you're going to have a family reunion, make sure to plan this one. Take out some funny moments from the old family album and recreate the poses.  Don't forget to keep the dress, setting, and expressions the same.
Tip #7
Capture at Orange Pumpkin Field
The family photo shoot idea is a great way to try something different. Orange pumpkins are considered the special attribute of autumn and can add color, uniqueness, and warmth in your family photos.  Let your family photographer seize the background with fiery golden leaves and orange pumpkins. This beautiful autumn background gives you the best color combination for your family pictures.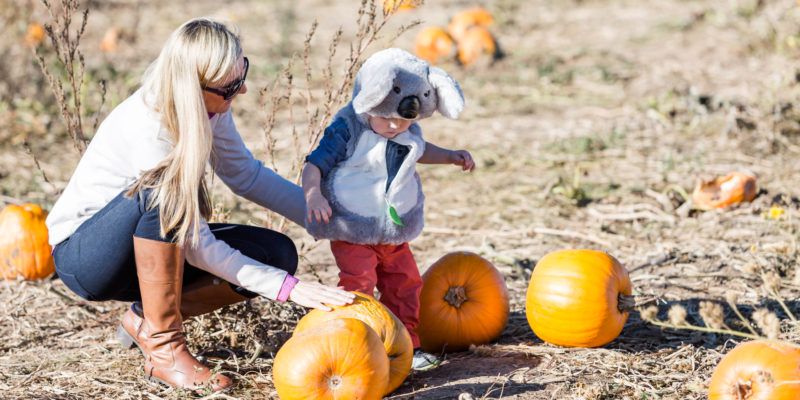 Tip #8
Recreation Parks
A visit to a recreation park may turn into a cute and adorable family picture idea. A warm sunset, open-air, perfect lighting, and beautiful smiles make an awe-inspiring family picture.
Tip #9
Go For a Walk Together
Don't have a park nearby? Don't worry, if there is no special setting to take family pictures, a simple walk can do the job.  Hold hands and walk together to give out a powerful message that your bond is unbreakable.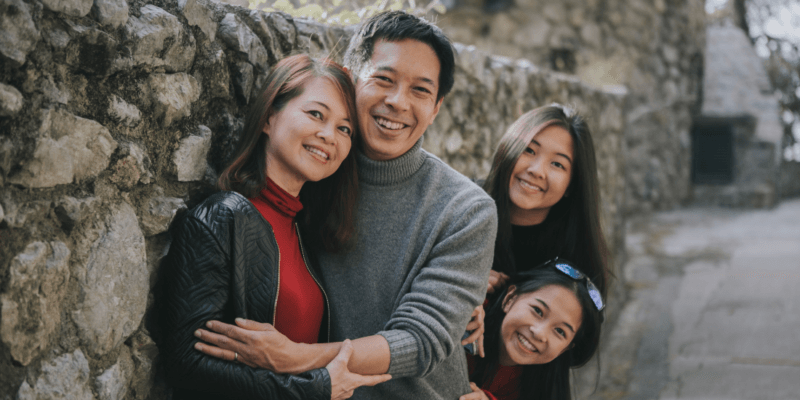 Tip #10
Shoot During Gold Hour
This is one of the best ideas when it comes to doing outdoor photography with family. Take pictures during the golden hour to make them more powerful.  Make your little ones hang on your hands and capture the photo in warm light. The long shadows will make everything glow. Remember that only a professional photographer can take these photos perfectly, using the right techniques, and angles.
Tip #11
Make the Best Use of Festivals
The best time to click family photos is during festivals. Not only do festivals reunite the families but also come with tons of props to make the pictures look the best.  If your family photo shoot is for Christmas celebration, include items such as Christmas tree, presents, or wine in the pictures.
Breaking out your winter gear by wearing the Christmas antlers, sweaters, ski suits and other festive accessories and clothing can make a great family photo shoot. Similarly, if it is Easter, you can include baskets, eggs, stuffed bunnies and bunny ears for creating an Easter family theme.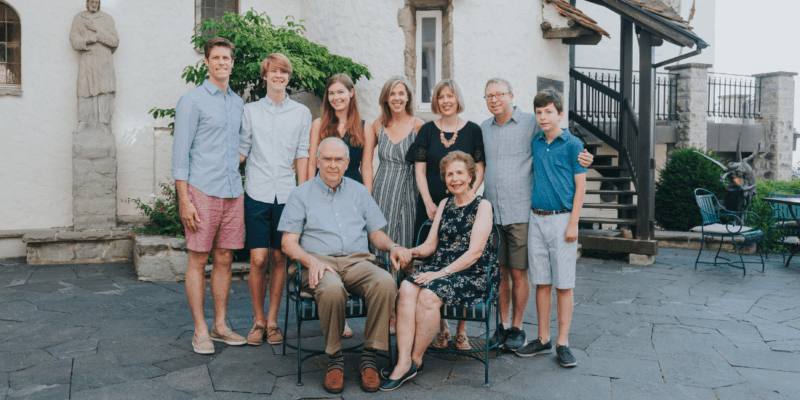 Tip #12
A Picnic Family Photo Shoot
Picnic and family photo shoot make the best combination. Dress in cool, colorful, and funky attires to complement the perfect summer vibes.  You may add props like blanket, baskets, and beverages to create the best pastoral scene.  Let your Localgrapher take some candid poses of your family making a sandcastle, walking, playing with water, and having fun together.
Special tip: Check out our article about 15+ Essentials for Your Next Fancy Picnic Photo Shoot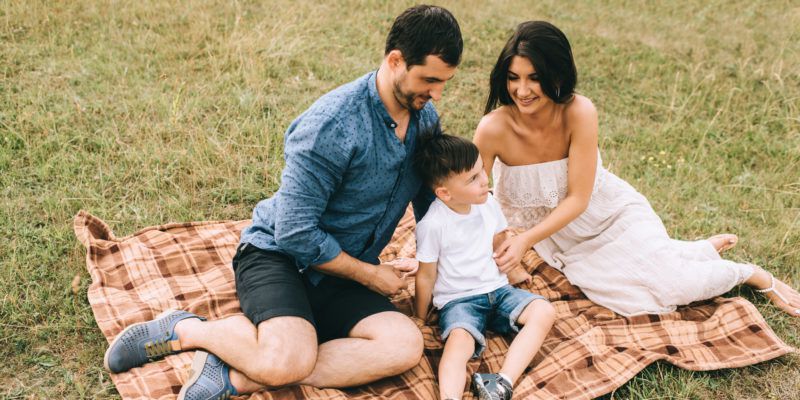 Family photo shoots are one of the best ways to create memories and capture moments when you are together and reinvigorating your love and bond.  Try out these fun ideas for your next family photo shoot by hiring a professional family photographer.