There aren't many things more romantic than a surprise proposal during the trip of a life time. What's even better is having the entire proposal captured by a professional photographer who's eager to help make your day as memorable and special as possible.
The Perfect Romantic Backdrop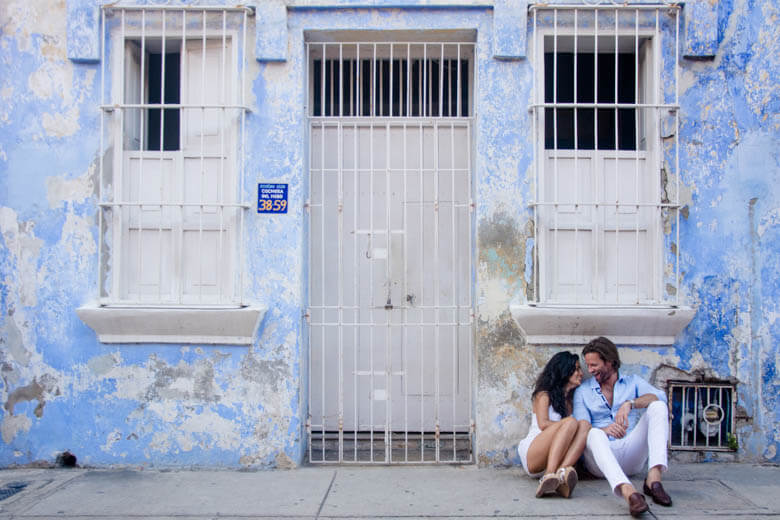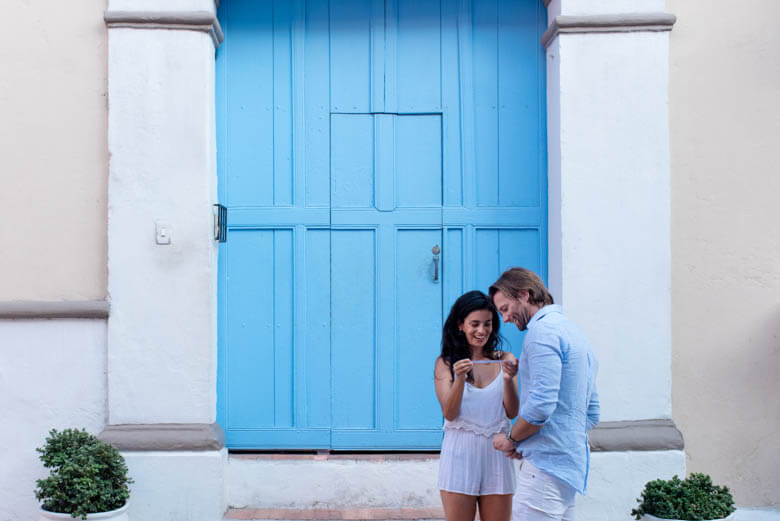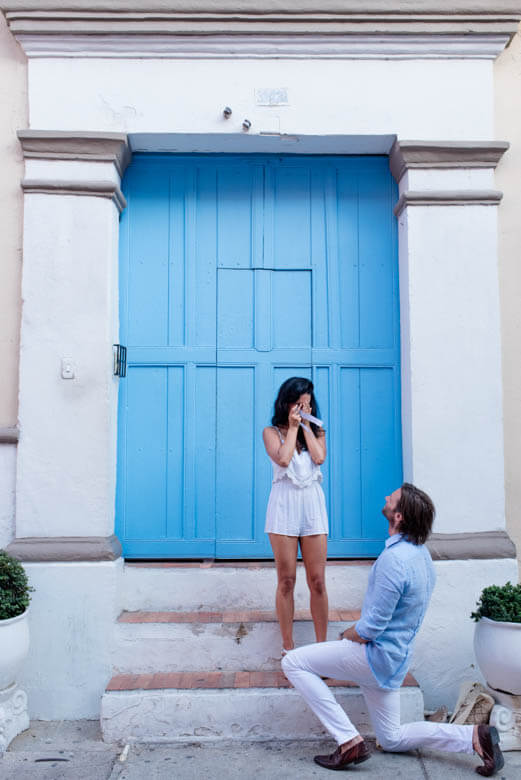 When Stuart contacted us to have one of our professional local photographers capture his once in a lifetime engagement, we could not be more excited to work with him. When traveling in a foreign country, it can be difficult to capture each moment in all its glory. So, when it came to his proposal, Stuart knew he needed someone that he could rely on to capture the moment for years to come. We connected Stuart with one of our best local photographers, Gabo, in the stunning destination of Cartagena, Colombia.
To make sure the moment was perfect and that Stuart's future fiancé didn't expect the proposal, Gabo was sure to stay hidden out of sight until the proposal. After making careful plans with Stuart, Gabo trailed behind the couple as they walked the historic streets of Cartagena until Stuart and his fiancé reached the perfect spot, the stoop of a brightly colored door.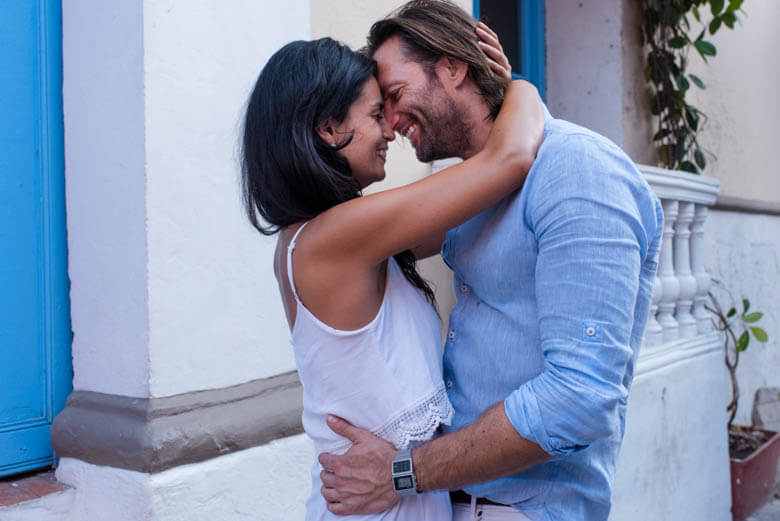 A Life-Changing Moment Captured Forever
While remaining unseen, Gabo was able to capture Stuart as he passed his fiancé a slip of paper with a sweet, romantic note written on it. After she finished reading the note, Stuart got down on one knee and asked for her hand in marriage.
Gabo captured every moment. From Stuart's fiancé reading the note and her surprised face when she realized the love of her life was asking her to marry him, to staring lovingly into each other's eyes and her saying yes; the entire surprise engagement will be preserved for a lifetime thanks to Gabo's photography.
When the couple returns home from their South American adventure, they will have beautiful professional photographs to show their families, so even though the couple was travelling when the engagement happened, the entire family can feel like they were a part of the special event!
By hiring a proposal photographer, Stuart and his fiancé will have authentic photos of their proposal that they can look back on their entire marriage.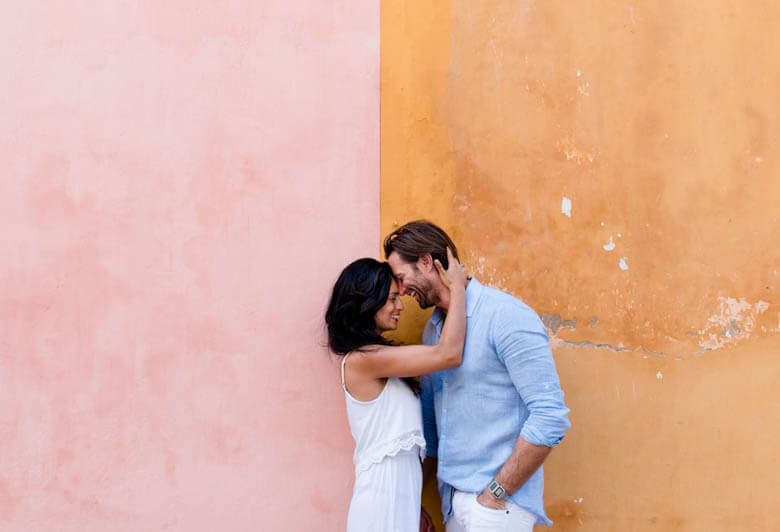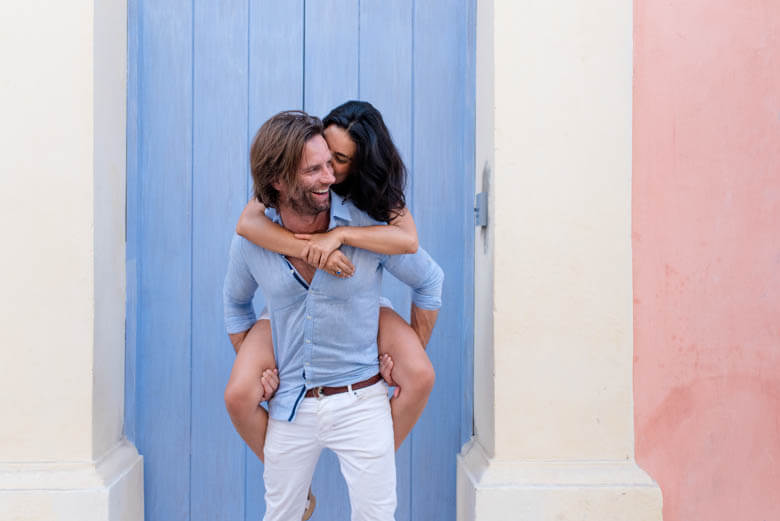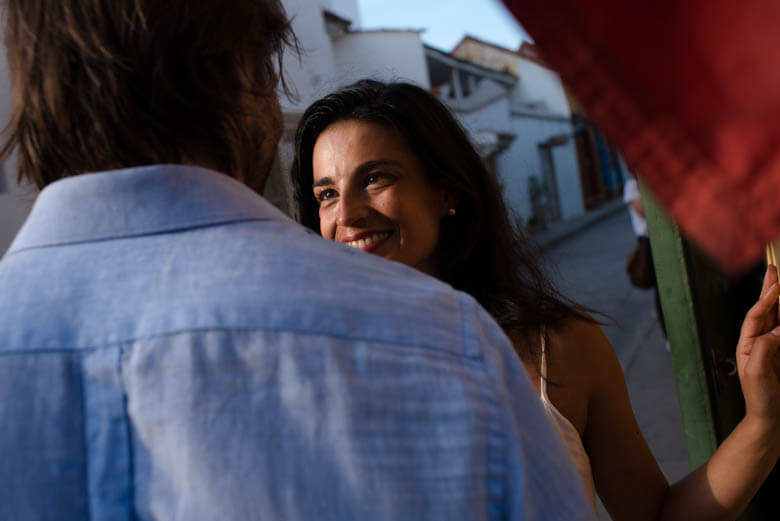 A Dream Engagement Photo shoot
After the surprise proposal, Gabo revealed himself to Stuart and his new fiancé, and whisked the couple away to take photographs around Cartagena, which is known as being one of the top destinations in the Caribbean. The city offers beautiful beaches, unmistakable culture, and a historic old town with beautiful cobblestone walls that are over centuries old! The city served as the perfect backdrop for the couple's engagement photo shoot.
Stuart and his fiancé's happiness was obvious, and Gabo did a fantastic job capturing their joy and genuine love for each other. The couple danced, kissed, hugged, and smiled their way through the historic and colorful city.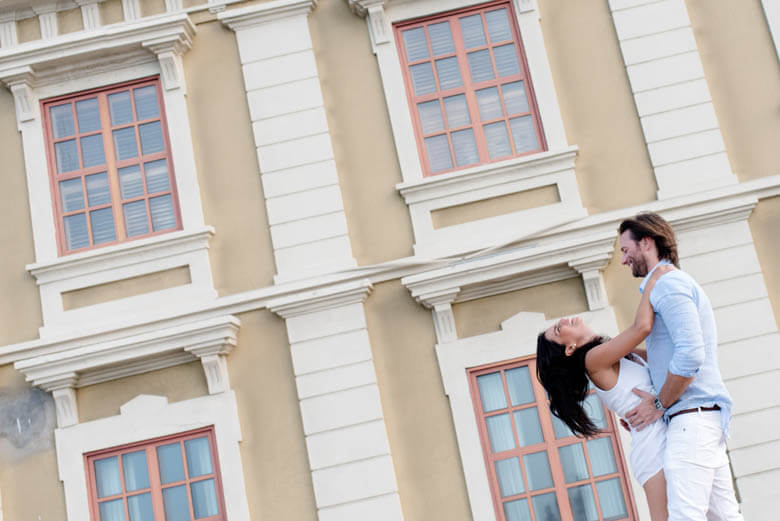 A passionate and talented vacation photographer can help people like Stuart create everlasting moments while travelling. Not only can vacation photographers use their professional skills to capture beautiful photos, they can also use their local knowledge of the area to suggest the best, and oftentimes, hidden photo shoot locations.
Request a local photographer for your engagement today!