13. 7. 2020
10 Reasons Why You Need a Professional Photoshoot Session at Your Next Birthday Party
Every year brings us new experiences. You develop in size, physical characters, and, most importantly, personality. You might have outgrown costume characters and bounces houses, but your birthday still makes you feel different and unique.  
The older you get, the more you fall into a never-ending grown-up rut. You bog down with work and other activities and forget to celebrate your life. Life easily gets in the way of your "Me Time" the whole year. Your birthday, however, is an excuse to put up feet, pause the routine activities, take a break from adulting for a day, and make memories.
You need YOUR attention – that is to say, birthdays are the moments in which you can unwind, relax, and treat yourself, even if you are turning 50 this year. What about throwing a photoshoot party? It is undoubtedly one way to give you the fresh and memorable moments to frame and make memento to cherish.
There is no need to feel overwhelmed if you've never had a photoshoot at your birthday party before. Know that it is not just for celebrities or famous people. Your birthday is a special occasion, and this important enough to book a professional photo session and feel like a star. At Localgrapher, our photographers know how important this break is for you and how they can make it unique by preserving ever-lasting memories.
If you are still dubious or uncertain about having a professional photoshoot party on your birthday, the listed reasons are convincing enough to help you make up your mind. But first, let's take a quick overview of the importance of birthday photoshoot as an annual tradition.
Why should Birthday Photoshoot be Your Annual Tradition?
Birthdays come around every year but ONCE a year. With this assertion, there is no reason not to celebrate this day. While it may not bring something valuable to others, it marks your existence, and that is what makes it significantly different from the rest of the days.  
Maybe you are reaching the double-digit, turning legal, becoming 25, or completing four decades of your life this year. Know that you have achieved a milestone.
No matter how you see it, you deserve to celebrate your birthday as if an epic event has transpired. And there is nothing wrong with it. Your birthday is a sign that you have managed to live 365 days of the year successfully. You have put efforts to become the better version of you. And there is nothing wrong with letting your sentiments echo loud on your big day.
Moreover, you do not have to wait for a moment to celebrate your achievements when your birthday is around the corner. Instead, transform your birthday into a cheerful event and rejoice the best moments and milestones you have achieved over the year. Thus, make professional birthday photoshoot an annual tradition to not only have a good time but also celebrate the hard work and efforts for an entire year.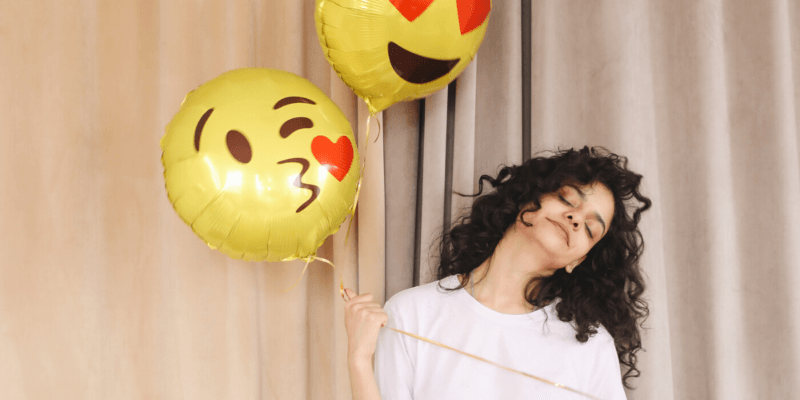 Why You Need a Professional Photoshoot Session at Your Next Birthday Party
Having a professional photoshoot itself is a special occasion. And when you opt for it on your special days, like birthday, it helps you preserve your precious moments the way you want.
Check out the following reasons to find out how a professional photoshoot can take your birthday celebration to the next level.
Reason #1
Preserve the Moments for Life
One of the most important reasons to go for a professional photoshoot session on your birthday is to lock in memories in the best possible way. You may have excellent expertise in photography or own the latest smartphone, know that photography is an art. You need the right set of skills and knowledge to click the shots that you can cherish forever.
You can take tons of pictures on your special occasion. However, when it comes to photographing a photoshoot party, it requires detail-oriented picture-making dexterity. From seizing the tiniest details of your birthday cake to capturing your candid expressions while blowing the candles, a professional photographer knows what to focus during a photoshoot session.
It is worth noticing that a photo session is not just about clicking staged photos. It is about locking in your joyful moments with perfection. Every moment of your birthday is unique and deserves to be preserved. That is why; our photography experts capture your love and sentiments with their photogenic eye during a professional photo session. This can turn a small and straightforward birthday gathering into a tale to remember.
Reason #2
Opportunity to Click Creative and Fun Poses
As mentioned above, birthdays make the perfect reason to celebrate life and the efforts that you have put in to make it better. People nowadays love to celebrate the day they were born, regardless of how old they get. It is an occasion when they can let their inner child out and try all crazy stuff they have been waiting to do the whole year. From going wild on the dance floor to trying exciting games to wearing playful outfits, birthdays allow you to go the extra mile and have fun like never before.
This is when you get a perfect opportunity to click plenty of creative poses and make unique birthday memories. Playing with confetti or sprinkling it in the air, for example, is a fantastic pose showcasing your ecstasy and excitement.
Similarly, your friends smearing birthday cake on your face, cheering you up, and having fun is another moment worth clicking. In addition to that, dancing with your age number balloon, playing with bounties, and birthday props are some more creative poses that can be a part of your professional birthday photo session.
Reason #3
A Thoughtful Gift for Yourself
No matter how buying yourself a gift on your birthday may sound bizarre to you; it is one of the best ways to pamper your soul.  
What about gifting yourself a photoshoot party on this birthday? Stunning framed pictures and creative poses will surely make the best gift you have ever given to yourself. Having a professional photo session, in this regard, is an ideal way to create a record of beautiful memories of your legacy and life.
Whether you're in your teens, twenties or sixties, your life comprises stories. A professional photoshoot session helps you click beautiful images and photos that illustrate your happiness through pictures.
Reason #4
An Inspiration for Your Loved Ones
Keep in mind that your photographs are the valuable heirlooms that you can preserve for your generations to take inspiration from. Pictures taken on the birthdays remind you of the changing physical attributes and nature through time. Plus, they highlight resilience, timelessness, and permanence of your inner self.
A party photoshoot on your birthday brings you an ideal option to capture a plethora of images that depict your personality in the most meaningful way. Our professional photographers click memos that reflect your personality. The pictures from your birthday photo session will be an inspiration for your loved ones and generations to live their lives to the fullest.
Reason #5
Helps You Reconnect With Your Self
This may sound you a reason for less significance, but booking a professional photoshoot at your birthday can be a great way to reconnect with yourself.
Think of the last time you have practically done something to treat or pamper yourself. Your busy work or study routine often prevents you from taking the necessary break from life and do something that actually makes you feel special.
Opting for a professional photoshoot for your birthday gives you the perfect opportunity to ditch the madness and monotony of the outside world. It grants you a much-needed break and "me time."
A photoshoot party is not less than a "one-day vacation" from the hectic routine. You have your loved ones around and a perfect occasion to celebrate your life. When you hire our expert photographers, you can plan everything meticulously and do not have to think about anything except pampering yourself.
Our local photographers are highly completive when it comes to capturing the best moments of your celebration. They know birthdays are worth celebrating and can turn into the more precious keepsakes.
Whether it is your twentieth birthday or sweet sixteen celebrations, it is a call for a photoshoot party with professional photographers to click some insta-worthy shots.
Reason #6
Worth-Showing Photos for Your Virtual Universe
Who doesn't want to look a super cool, joyous, winsome, and fun-loving person on their Instagram?
No one minds having tagged as a lighthearted and pleasant person on earth. And having a professional photo session on birthdays is one of the useful and practical ways to show your sparkling personality to your virtual family.
Whether you are an active Instagrammer or have millions of followers on Twitter and Facebook, a party photoshoot on your birthday will enable you to capture some stunning images for your virtual universe.
Photos of you having a blast with your friends on your birthday will surely be a treat for your followers, friends, and family who cannot attend your celebration. As mentioned earlier, our photographers have an impeccable professional gear to make your every birthday click impactful. The perfect shots will definitely bring an instant smile on your loved one's faces when you post them online.
Reason #7
Helps You Destress and Let Your Inner Kid Out
Hosting a party means dealing with a slew of things. What that means is you have to make sure that your guests and friends are entertained. Plus, you need to keep an eye on the food arrangement and be sociable while trying to get the clicks of the good bits.
We know it sounds too much to handle and is nigh impossible, especially when you have no one to help. Opting for a professional photoshoot on your birthday is a smart way to take this stress off your shoulders. Our local photographers take care of seizing every single moment at your birthday party and let you fly free like a butterfly.
With a professional photography session, you do not have any excuse not to enjoy your day or have fun with your loved ones. You are all free to let your inner kid out and unwind with friends while your photographer captures your classic photos.
Don't hesitate to be creative and play with bumper cars, balloons, and laser tags to make your birthday and photos look super fun. Embrace your inside kid and let the world know about your craziness through pictures.
The truth is that; you cannot outgrow fun.
Reason #8
A Professional Photoshoot- A Winning Image Strategy
You might see people smashing their birthday cakes and having a fun-filled birthday celebration while scrolling down your Instagram. While some of the shots are ordinary, there are many compelling enough to make you go wow and think, "how do they take these wonderful shots."
To answer the question precisely, most of the high-quality pictures are from the professional photoshoot session. Hiring a professional photographer for a photoshoot party has become a raging concept. Many people book professional photoshoot on their special occasions to click insta-worthy pictures. They know that only professionally taken photos can make your birthday look standout. Only a qualified photographer knows that spending efforts are worth it in an era like this, where viewers swipe through the pictures within seconds.
At Localgrapher, our photographers understand that good birthday photography is not just taking pictures and posting them on your Instagram account. Even one-click speaks volumes. That is why having a professional photo session on birthdays is one of the winning strategies to capture memories perfectly.
When you hire a skilled photographer for your photoshoot party, it adds the elements of expert photography to your birthday photo session. Whether you want to shoot some stylish posses for your 18th birthday celebration or need to seize the epic moments of your 50th birthday, our local photographers are well-equipped and know effective image strategies.
Reason #9
A Step Ahead- Tell the World in Style
People say, "Birthdays take you one step closer to your death."
Okay, that might be true if you decipher it literally. But life doesn't work this way when you are an optimistic person. People with positive minds consider this idea ridiculous and cynical. In other words, birthdays mean another great year is added to your life, and you have taken a step ahead. The philosophy is best for the people who are turning sixty or seventy and are still full of life.
That means having a professional photoshoot on your seventieth birthday is not a great way to strengthen this philosophy but also tell the world in style. Gather your friends, children, and grandchildren to celebrate your once-in-a-year day and surprise everyone with a photoshoot party. Take tons of interesting and unique pictures with your grandchildren. Show everyone that it does not matter whether your life is long or short; what matters is how you live and make memories.
Don't let go even a single moment to celebrate LIFE and add to your memories.
Reason #10
A Professional Does an Impeccable Job
When it comes to capturing précised outstanding and brilliant moments,  only professional photographers can do the job. Our expert photographers have in-depth knowledge of how to execute an impeccable photoshoot party. They are trained and competent to use quality equipment required to take the best looking shots.
Using the right tools and software, our professional photographers capture the classic photos in your photoshoot party. Not only this, they know using the right amount of lighting is vital to take beautiful and breathtaking pictures. If you are having an outdoor birthday photoshoot, our professional photographers can guide you to choose the right spots to take the well-lit shots.
That means no matter how you want to celebrate your birthday, investing in the professional birthday photoshoot is the ideal way to get the flawless snaps. Our expert photographers, in this regard, do an impeccable job by arranging the best photoshoot session for your birthday.
In a nutshell, the tradition of celebrating birthdays is not new. Although people have been throwing the parties for years, they are mostly for kids. They do spend lots of money and time on cakes, presents, decorations, and trimmings to make their kids feel wow and great.
But rarely do they get time to do all these extraordinary things for themselves. The idea of celebrating birthday ever year does not lie into excessiveness, lavish parties, over-the-top costumes, or high-end venue. In fact, it is all about collecting reminiscences. And when you celebrate your birthday, it helps you make not only memories but also feel the sheer excitement you used to have when you were a kid.
With a photoshoot of a party with your photographer, you may have a fun-filled day without having to throw an extravagant party. At Localgrapher, our photograph experts uniquely capture your birthdays, making them the moments to celebrate forever. Thus, forget your age, and the fact that you are a grown-up, and book your professional photoshoot session with us at your next birthday party.
Buy memories, not things…
Limited time only!
SEE OUR GIFT CARDS
Great customer service and experience
Photoshoot in very short term
The most destinations on the market
Very positive customer feedback
1167
Photographers & Videographers
1035
Destinations world-wide
100% Money Back Guarantee
We believe in our service and quality of our photos so much that we decided to offer a 100% money back satisfaction guarantee for your photo shoot. If you don't like your online gallery once we deliver it, you can contact us within 7 days and claim your money back. Find more details in our Terms.