Choose Your Videographer in Rome
Localgrapher is the largest vacation photo company and the only global video company in the world! Choose from over a 1000 hand picked local professionals and make your perfect memories last forever!
This is What You'll Get with Every Booking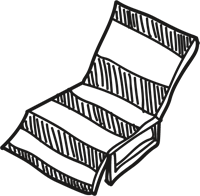 Individual Approach
Handpicked Local Professional
Special Requests Option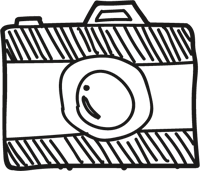 Top Shoot Spot Recommendations
100% Money Back Satisfaction Guarantee
Private Session
100% Money Back Guarantee
We believe in our service and quality of our photos so much that we decided to offer a 100% money back satisfaction guarantee for your photo shoot. If you don't like your online gallery once we deliver it, you can contact us within 7 days and claim your money back. Find more details in our Terms.
Make the Most out of Your Rome Shoot
Tip #2
The Best Time of Year to Visit Rome, Italy
A while back, travel and vacays entailed lounging around exaggerated buffet tables or flopping onto comfy couches all day long doing little to nothing. Gone are these days. Nowadays, people look at traveling from a whole new perspective. It's all about the relaxation, education, introspection and beautiful experiences that travel has to offer.
Travel has gotten to a point where it goes beyond the word and becomes an actual lifestyle. With each new day, there are travel destinations that sound more and more appealing to interested parties. However, some of these destinations stand strong and remain the favorite of most. One such destination is Rome.
Tip #3
Rome as All-Year-Round Destination
With Rome, there's really not a bad time to visit; it is a glorious place to be all year round. However, most people do agree that the best time to visit Rome would be between September to November and April to May. During this time, the days are sunny and bright and the crowds are much fewer making it quite an ideal time to visit. Even better, you can hire a photographer in Rome to capture the best moments of your life!
July through to August can be humid and hot and may not work out for most people. The period from December to March is usually on the chilly side making Rome a less preferred destination. However, if you're big on the chilly kind of weather, a visit to Rome during this period would not disappoint. Before you set out to visit Rome, do put into consideration expected crowds, clouds budget, and special events. This way, you'll be good to go.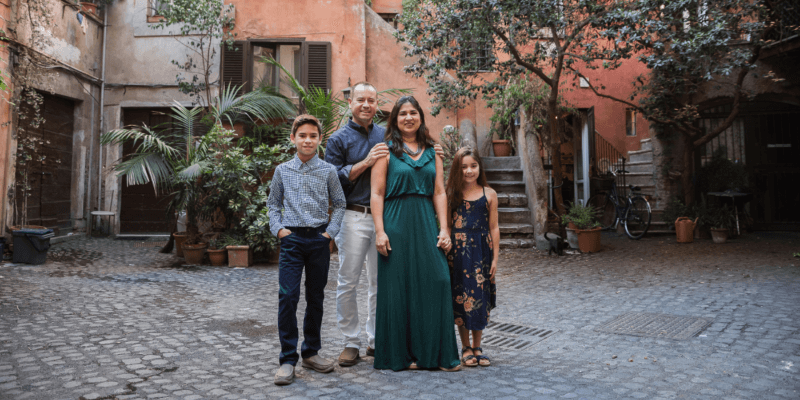 Tip #4
Places to Visit and Things to Do in Rome, Italy
Commonly known as the eternal city, this historical haven is a glorious place to be for sure. Given its super-rich historical background, many consider it as a single enormous archeological site or museum. Choosing what attractions and romantic photo spots to visit can prove to be quite daunting and overwhelming. Doing research on the different lists that there are online may not make it any easier. However, there are those unquestionably must-go places in Rome and here's why.
Spectacular Photo Shoot Session at the Colosseum
The Colosseum marks the most iconic sites in Rome. As a matter of fact, it is in most people's list of places to visit in Rome, Italy. This is with good reason. If you don't love this destination, then you must an individual who really dislikes archeology or ancient Roman history.
The Colosseum is quite a well-preserved Roman amphitheater. Not only is it the most iconic image of Rome, but it also represents the entirety of Roman archeology. This destination lives up to most people's expectations; from the grand arena to the newly exposed subterranean tunnels. A visit to the Ludus Magnus will allow you to witness the practice arena of all gladiators who performed in the Colosseum. Interestingly, above the unexposed parts, there's an amazing coffee shop which is usually less crowded given the fact that most visitors to the Colosseum tend to skip it aside. If you're looking for some historic photos to put on Instagram, our professional photographers in Rome will see to it that you get the very best of moments for memories never to be forgotten. 
Fresh Photo Spot at Trevi Fountain
This fountain is quite a popular spot for both locals and tourists as well. If you have your Rome family photographer on sight, you'll undoubtedly savor each and every moment. Whether during the day or night Trevi Fountain makes a picturesque one. By throwing a few coins into the water, you're sure to return to Rome whether you want it or not.
Romantic photoshoot in Pantheon 
Meet the Pantheon. The building that has defied the test of time and still stands strong for close to 2000 years. Emperor Hadrian had it completed in 125AD. This temple has stood the test of time given the fact that it was an initial temple to all Roman gods that ended up being converted into a church whose quality of construction is simply amazing. There's a zero entrance fee to this location. On a sunny day, this would be the most spectacular of sites to sit and soak up in the atmosphere's sunny days. Get an engagement photographer in Rome to help you capture some really good times alongside your partner. 
Let your photographer take you to Roman Forum
If you're looking for an archeological site that delivers on all fronts, then the Roman Forum has got to be your go-to destination. Being historic and ever so significant, you cannot help but marvel at all the history that lies with the forum's dedication.
Photo from Vatican City
Vatican City marks the center of most catholic world tourists to Rome. Most of these visitors come to experience the famous St. Peters square as well as St. Peters Basilica. Other points of interest include the Sistine Chapel whose ceiling is painted with Michelangelo's amazing picture. 
Romantic engagement at Caracalla baths
Between 211 and 216 AD are the spectacular remains of the second largest imperial public baths in Rome. Take your loved one here and be sure to hold the best of moments here using an engagement photographer that seizes every moment to make the best of trips for you and your loved one.  These baths are also known as the circus Maximus. The baths are struck by exceedingly high walls all which give an impression as to how the Colosseum complex was in nature. Get an affordable photographer to capture all the moments for you to post on Instagram. A private engagement photographer would do even better in ensuring that all the moments that mean the most to you are most savored. 
Don't forget about Capitolene Museums
These museum dating back to 1471 mark the most ancient public museums in the modern world. They are rich in over 1300 years of artifacts and sculptures dating back to ancient Rome and Etruscan pieces. For a historic experience like none other, get a photographer in Rome to take care of all your historical needs. The best of photographers will see to it that each moment is captured and savored as it should be.
Thrilling photoshoot inside Catacombs of Callixtus 
 There are many catacombs in Rome that are usually open to visitors both locals and tourists alike. You can choose to visit both Christian and pagan cities alike. The beauty of Rome is that it is not restricting. You can get to do whatever it is that makes you sleep at night. A city so rich in ancient history cannot help but wonder why certain small cities tend to question its very existence. However, it is what it is with history.
1221
Photographers & Videographers
1067
Destinations world-wide
Photo Occasions People in Rome Love