5. 3. 2020
Top 10 Spring Break Trip Ideas You & Your Friends Will Love
It's spring break, which means it's time to unwind and enjoy being somewhere away from work and stress. Grab your closest friends and set sail for the spring break trip of a lifetime full of adventures and memories.
There are so many fun and exciting sights to see around the world. There are also numerous amounts of activities to be done. Whether you are looking for exhilaration, relaxation, or a little bit of both, you and your friends will find the perfect place to be "living your best life." 
When is Spring Break? 
Spring break sometimes depends on if you're in high school or attending a university.
For the high school seniors looking for a spring break trip, vacation happens either the week before or after Easter. Easter tends to happen sometime in April, but it can vary. As for the college kids looking for a break in the midst of their semester, it depends on which university you attend. Normally, spring breaks happen in March, as a university's semesters are different than a high school's.
As far as a length of a spring break goes, this will last about a week (or 5 school days, plus weekends). However, your trip can be shortened to your desired length (or extended, we won't tell). If you are also considering different trips, you might take into consideration how long you'd want to stay. Certain cities may only take a few days, while others take the whole week.
It also depends on the budget and what you and your friends agree on. However, you won't want to settle on excitement. Hiring an affordable vacation photographer will help you stay in budget and keep your memories forever. No matter where you choose to go, you will find the perfect spring break destination. 
The Most Popular Spring Break Trip Destinations
We know the possibilities of cities are endless. We also know each city is unique and each traveler may find one more appealing than the other. To help you plan your trip, we came up with 10 destinations to consider for the most amazing vacation you could dream of.
Tip #1
Punta Cana
At the easternmost tip of the Dominican Republic, Punta Cana sits upon the Caribbean Sea and the Atlantic Ocean. A sultry location, this is the perfect escape. Sip Pina Coladas on the beach one day, and then get involved in land or sea activities the next.
Zip-lining glides you through the lush green of the island. Trees will greet you as you pass through, blending as if you're one with the tropical forest. It will make you feel as if you're floating on top of and through the world.
For ocean lovers, the wind and water will whisk you away. Windsurfing is a popular sport in Punta Cana. Basically, it's a combination of surfing and sailing for the adrenaline-inducing outcome. Emerging in the Californian surf scene, it's made its way down to the island. Just make sure you hire your professional vacation photographer to capture this epic event on your spring break trip.
Book Your Photographers in Punta Cana
Tip #2
New Orleans
If you don't need to be surrounded by water to have a great spring break trip, then consider New Orleans, Louisiana. The "Big Easy" city is known for its round-the-clock nightlife, vibrant live-music scene, and delicious cuisine. There will never be a dull moment once you step foot into this wild scene. The city is a melting pot of French, African, and American culture. It's no wonder why it's such a unique place.
Munch on the freshly fried beignets. Wash them down with New Orleans' famous alcoholic drink, the Hurricane. It's mixed in a glass so large you'll need a friend or two to help you out. You can even walk the French Quarter or famous Bourbon Street with one in hand. When you need more food to soak up the alcohol, stop in at a classic restaurant and try their famous dishes. Gumbo, jambalaya, red beans, and rice and po-boys will get your mouth watering.
Although your spring break trip probably won't hit the time of Mardi Gras, New Orleans is always a lively party. You'll be marching to your own parade throughout the trip.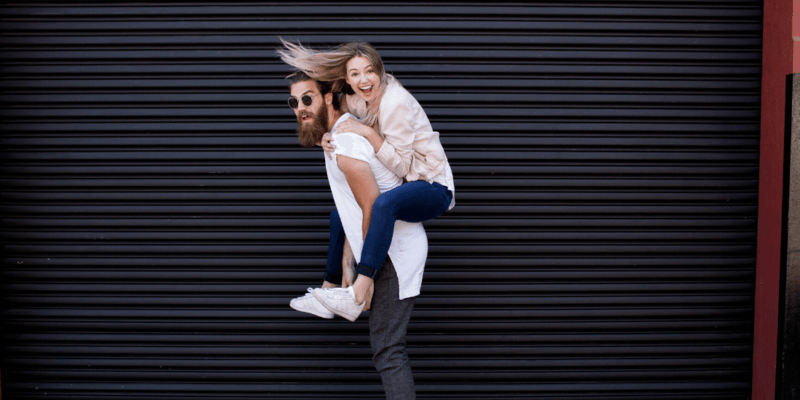 Book Your Photographers in New Orleans
Tip #3
Cancún
Grab your passport, because you'll be leaving the country on this exciting trip to Cancún, Mexico. Cancún borders the Caribbean Sea, so you will be surrounded by beautiful blue water on your spring break trip.
This is the perfect spot for you and your best friends. The nightlife is always buzzing and the beaches are always relaxing. You can soak up the sun by day and party with your closest friends by night. Plus, there are tons of shops and restaurants.
You don't have to explore the city if you don't want to. Cancún offers plenty of all-inclusive resorts that feature drinks, poolside relaxation, and much more all in one remote area. It's the perfect getaway without the hassle of planning.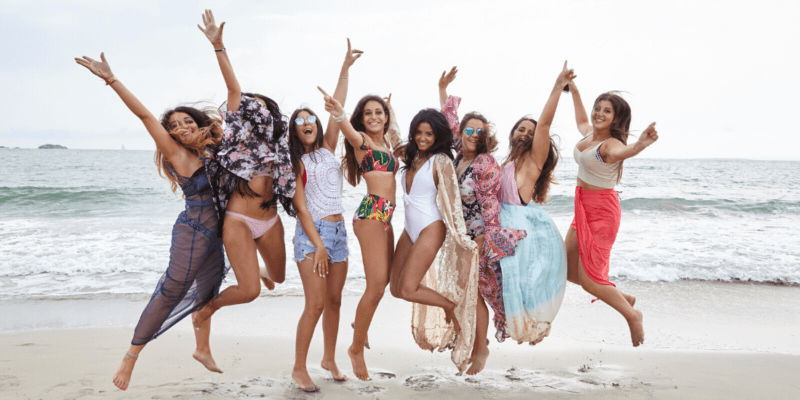 Book Your Photographers in Cancun
Tip #4
San Francisco
Located in Northern California, you'll be able to find a little bit of everything here. You and your friends will be sight-seeing a ton in San Francisco, so get your active feet ready!
The Golden Gate Bridge is a "must-see" staple when you visit. Your personal photographer will snap some photos of you walking along the bridge. Then hop on the famous cable cars to tour around the city. Stop off and see the Painted Ladies; the backdrop really emphasizes their beauty. They make for the perfect photo op.
If you're looking for some "livelier" action, head over to Fisherman's Wharf, where you will see San Francisco's cutest residents. Sea lions bask in the sun and visitors shop at the waterfront marketplace. Pier 39 is the section for the amazing views of these creatures. They're also known for a delicious chowder bread bowl and California wines. Sip, eat, and be happy!
Book Your Photographers in San Francisco
Tip #5
Montreal
Visit north of the United States to Montreal, Canada. No, it's not the warmest of spring break trips. However, it's set on an island in the Saint Lawrence River. This is another city you and your friends will want to be on your feet exploring.
For instance, explore the summit and surroundings of Mount Royal. The centerpiece of Montreal, this small mountain offers sightseeing at every angle as you hike and explore every angle. Your spring break photographer will snap the best photos of you overlooking its breathtaking views.
Also, be sure to check out Montreal's street fairs. Tons of street fairs line the neighborhoods' main streets all-year-round. No matter when you go, restaurants, shopping, and activities will flood the streets. You and your friends will have a great time exploring the fun and popular event, trying the city's local endeavors.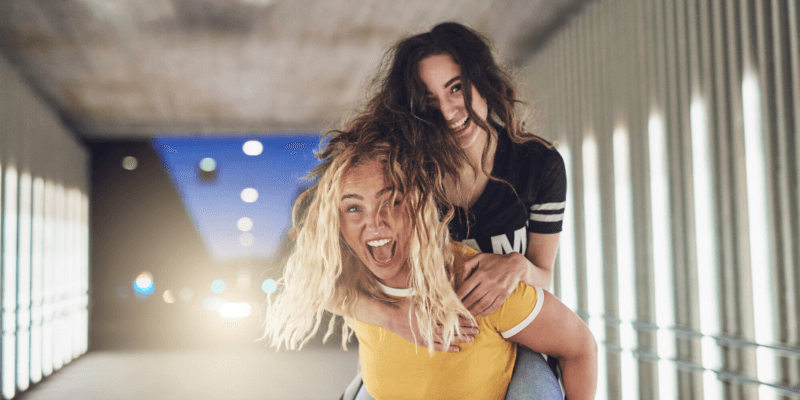 Book Your Photographers in Montreal
Tip #6
Miami
One of the best cities for solo travelers, Miami Florida makes for a great spring break trip with your friends. Its beaches widely stretch from North Shore Open Space Park all the way down to South Pointe Park. This way, you can begin your day soaking up the sun, but then get ready for the city's epic night scene.
The night scene is the perfect party location for locals and visitors alike. Numerous amounts of clubs, bars, and lounges create wild and exciting nightlife. The after-dark parties surrounding Miami are the perfect escape for a group of friends to enjoy each other's company and take themselves away from reality for a bit.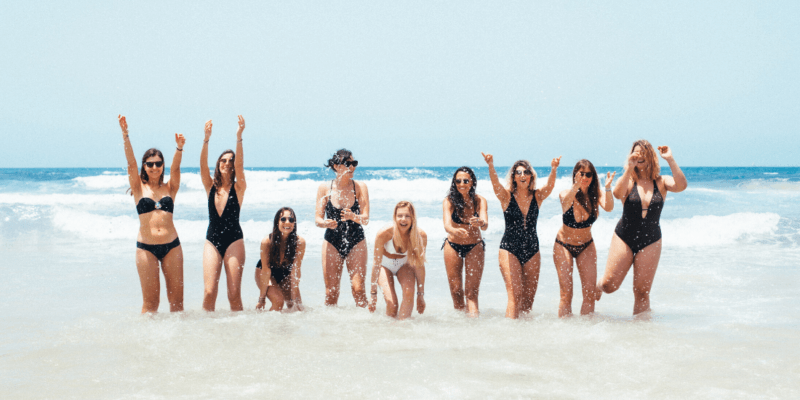 Book Your Photographers in Miami
Tip #7
The Bahamas
Enjoy the warmth of the sand with a drink in hand at this tropical paradise. Get your relaxation on just a short distance off of the United States. The Bahamas offers optimal opportunities for relaxation and is made up of seven-hundred islands. If you want to change up the calming routine of lying on the beach, try a spa or massage on the beach to really loosen all your tension.
If that only seems like a day's worth of activity, the Bahamas offers unique excursions. In the Exumas, explorers can travel on a boat to visit swimming pigs. They are so friendly and will swim right up to you. Hearts will melt from these loving creatures.
Looking for more? Try diving for sunken Spanish Galleons off Grand Bahama Island. Or, discover hidden secrets of the Lost Continent of Atlantis. The Bahamas are sure to give you a trip full of stories to take back home.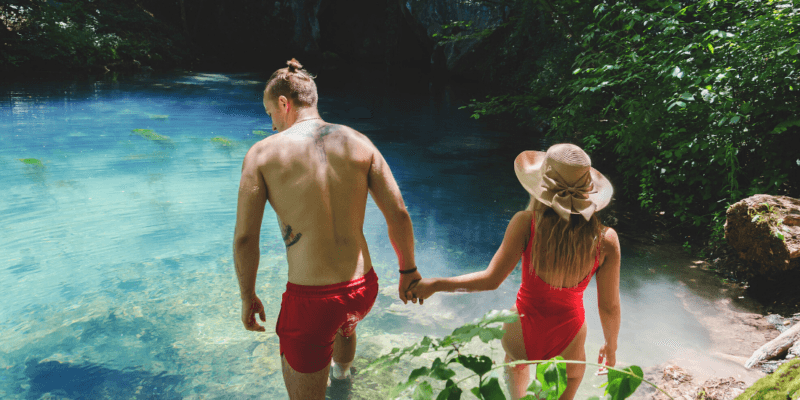 Book Your Photographers in the Bahamas
Tip #8
Cabo San Luca
More paradise awaits you in this resort city on the southern tip of Mexico's Baja California peninsula. With many local sites to see, Cabo San Lucas will always keep you on your toes. Start by enjoying a day on Cabo's main beach, Playa El Medano. Not only will you be able to lay out, but you can also spend more time at its outdoor restaurants and numerous bars. This spot alone makes for a popular destination for a spring break trip.
If you need a day break from all the fruit and colorful drinks, go sightseeing. Land's End, past the marina, features the famous El Arco, a natural archway in the sea cliffs. Imagine the incredible photos you will get for your Instagram when posing here.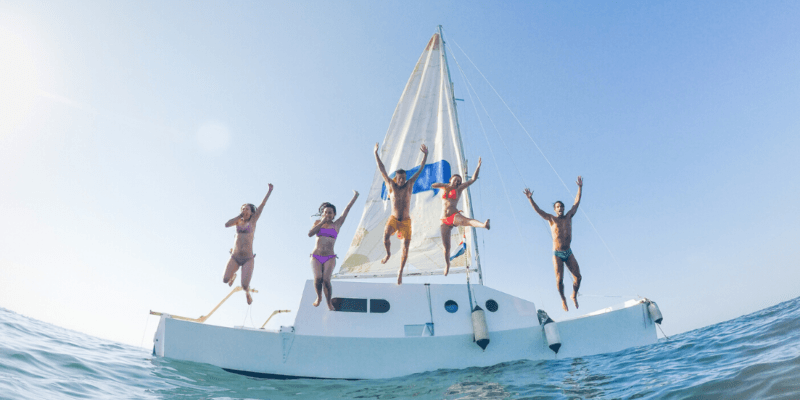 Book Your Photographers in Cabo San Lucas
Tip #9
Barcelona
You can think of a spring break trip to Barcelona as a miniature study abroad trip. You and your friends will be jam-packed with culture when visiting. There are so many sites to see and not to mention, incredible photo spots, you won't be sure which ones to choose.
Instead of getting sun at the beach, try soaking it up at Placa Reial (Royal Plaza). Placa Reial is a gorgeous square where you can get around by bike. For the young and active, bike rides are a perfect way to travel through Barcelona. Home to some of the most lively nightclubs in the city, Plaza Reial is the perfect place to begin your spring adventures. Looking for a party? You've found the right place for a fiesta.
You can also find the best views at Mirablau. Mirablau is a trendy bar located on Mount Tibidabo. After sunset, viewers can spot the breathtaking skyline of Barcelona all lit up. Grab your friends, because you'll be taking the best photo shoot with your spring break photographer.
Book Your Photographers in Barcelona
Tip #10
Denver
Denver, the capital of Colorado, doesn't seem like it would be the first thought towards "spring break trip." However, there's so much to see that it will keep you busy and full of excitement.
For starters, Colorado might just be one of the most well-known scenic locations in the United States. Mountain views surround locals and visitors. No matter where you look, you will be able to capture some incredible scenic photos.
In the surrounding area, you will find a bountiful amount of nature. Rocky Mountain National Park is a "must-see" when traveling to Colorado. It's just a short drive from Denver that you can do in a day. Bear Lake is located inside the National Park, and is a serene alpine lake with a gorgeous background. This will be a destination you and your friends will want to hike to and snap all the photos.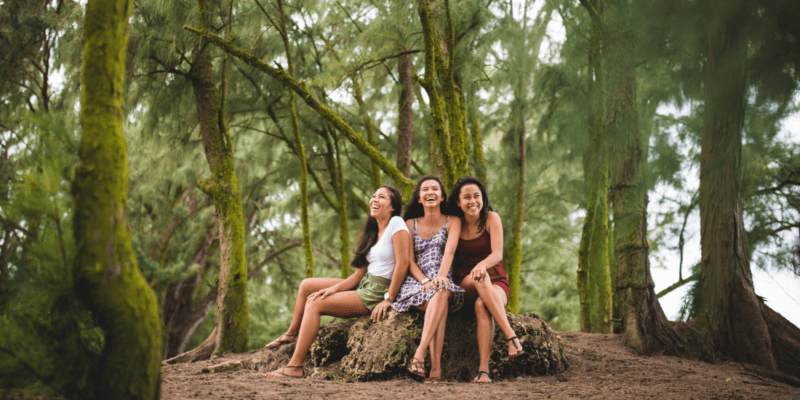 Book Your Photographers in Denver
If you are with the right group, you are going to have a tremendous spring break trip. No matter where you go, you will be capturing a lifetime of memories on just one trip. These cities are meant to guide you.
Whether you want to keep your travels in the United States or want to explore a bit more of the outside world, there's the right fit in here for you. Make sure you and your friends hire an affordable photographer for your photo keepsakes. Trust us; there will be plenty of those during all of your relaxation, sightseeing, and adventurous activities!
Buy memories, not things…
Limited time only!
SEE OUR GIFT CARDS
Great customer service and experience
Photoshoot in very short term
The most destinations on the market
Very positive customer feedback
1105
Photographers & Videographers
989
Destinations world-wide
100% Money Back Guarantee
We believe in our service and quality of our photos so much that we decided to offer a 100% money back satisfaction guarantee for your photo shoot. If you don't like your online gallery once we deliver it, you can contact us within 7 days and claim your money back. Find more details in our Terms.