27. 2. 2020
12 Trending Spring Break Destinations for Families
Schools are off, the weather is thawing, and it definitely calls for a perfect spring break vacation. So far, you must have taken a fair share of lots of mini excisions- perhaps a dreamy couples' getaway or America's road trip. 
But now as kids are on their spring break for a whole good week, it is time to ditch your hectic routine and bustling town and have fun and stress-free spring break family trip.
If you are not sure which one of the popular spring break destinations you should go for, we have got your back.
#1:
How to Plan Your Perfect Spring Break Family Vacation
Know that the best spring break destinations for your family are those that suit a particular style of your crew. Think about what your family enjoys the most. Do your kids like having fun in the snow? Or their spirit perks up when they are on outdoor adventures? Maybe they want something completely low-key. 
Whatever the phrase "perfect vacation" means to your family, there is no way these incredible spring break trip destinations for families can disappoint you. All you need is to get your bookings done with us and get yourselves ready to create plenty of tangible memories together. 
If you are still not sure why taking out time with your kids to explore places or have fun is important, let's have a quick understanding of how it fortifies the family bond.
#2:
Why Spring Break Vacation with Your Family is a Must-Do?
How does a kid spell love? "T.I.M.E"
 You might have heard this cliché many times in your life, but have you ever tried to interpret the meanings it entails? 
There is no doubt that a family vacation provides the quality time your kids always desire as well as deserve. No matter what season you choose to plan a family trip, it is one way you can make your kids feel supported and loved. This might sound bizarre, but your children may tell you things on vacations that they would not have shared with you at home.
What that means is a vacation trip with your kids is all about gaining an opportunity to unplug with your family. That is to say; a family vacation trip is a way to escape busyness, mundane routine, and engage with each family member. It allows your family to relax, laugh together, and be silly with each other. This is what makes going on a family vacation absolutely necessary.
 If you are looking for a mandatory break to lighten your stress, take your kids in this beautiful season of flowers and colors and explore some exciting spring break destinations. The vacation trip with your kids and family can take you away from the daily grind of life. 
Don't worry if your family trip gets messy, it still has a lot of instances to have fun, which helps bring families together.
Request Your Spring Break Vacation Shoot Now
REQUEST NOW
#3:
Trending Spring Break Destinations for Families in the US.
Want to ensure that you spend a fulfilling vacation without any hitch? Take a look at these coolest spring break destinations and let your kids experience the beautiful world with you. 
Tip #1
Maui, Hawaii
A family vacation in Maui, Hawaii will include walks along the serene beach, touring coffee farms, snorkeling, and walking to breathtaking lava fields. Thus, everything about this dreamy American city is magical. 
Of course, all the Hawaiian Islands and beaches are not less than a delight to visit regardless of the season you visit them. 
But spring particularly makes an ideal time for your family trip to the islands of Oahu. As it is one of the shoulder seasons, Oahu hotels and air tickets prices often go down in March and April. That translates into fewer crowds and a peaceful environment to enjoy a beachy vacay!
There is no way you can miss out on Disney's Aulani when vacationing with kids. The place is a kid's paradise. The pools in Aulani are the center section of this resort and gravitates kids towards its crystal clear waters. Plus, kids club has some other spots in the resorts for your kids to hang out while your vacation photographer takes plenty of funs photos.
A few paces ahead of this beach is another great spot you must check to make your vacation fun. Four Seasons at Ko Olina is a classy place for people of all ages. That means, as parents, you can engage and have fun in age-appropriate pampering. And you have a chance to go back to Disney's Aulani for brunch – which makes it a complete win, win!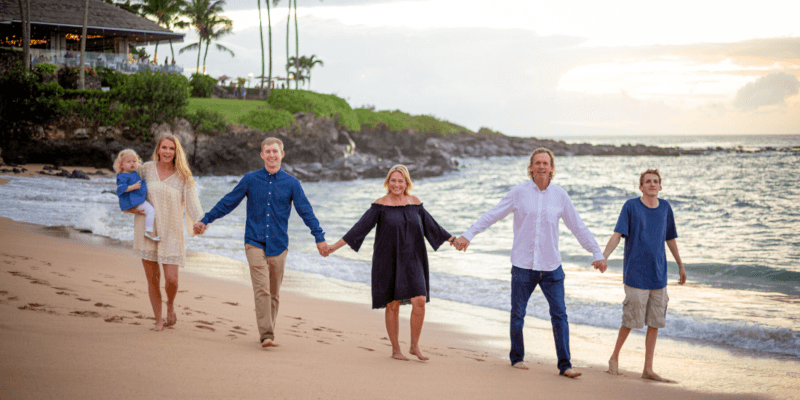 Photo: Steve, Localgrapher in Maui, Hawai
Tip #2
Austin, Texas
While many parts of the country thaw out from the chilly winter winds, Austin's spring is sunny and mild. That makes spring just the right time to visit Austin with your children. 
Soak up the warm and hazel sunshine and enjoy the calm nature while hiking with your kids. Visit the family-friendly parks and trails such as Wild Basin Wilderness Preserve, Zilker Park, and McKinney Fall State Park.
Plus, spring in Austin means baseball season is back! If your little ones have a sporty spirit, take them to AAA minor leagues and let your Localgrapher take the rocking pictures to break Instagram.
Tip #3
Miami, Florida
Miami is, without a doubt, one of the fabulous spring break destinations. The ritzier beaches in Miami have an incredible welcoming feel that attracts thousands of tourists every year. 
Plan a day trip to North Shore Space Park, if you are looking for a sunny beach with bike trails to double the fun for your kids.  What about taking a city tour in hop-on -hop-off bus with your family? It is one of the best ways to explore the city while capturing fleeting moments.
No spring break vacay with kids is complete without paying a visit to Miami's Children Museum. Full of interactive environment, the place encourages kids to learn, explore, and play.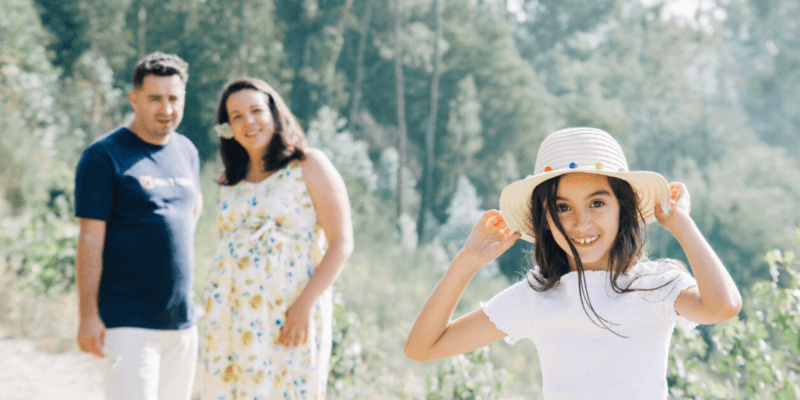 Photo: Yohskarla, Localgrapher in Miami, Florida
Tip #4
New York City
From interactive exhibits, cool family theaters to playgrounds, parks, and outdoor play spaces, there is little chance your kids can get bored in New York City.
The city not only celebrates spring in full swing but also makes one of the most far-flung destinations for the families. That means your kids can enjoy Spring break vacation camps, participate in spring walk, and try rock climbing and much more beyond this delightful list.
In short, New York City offers a pretty sweet vacay where you can unwind with your kids, and try lots of exciting activities with them.  All you need is to hire our vacation photographer to take pictures at super Instagram-friendly attractions in New York City.
Photo: Chantel, Localgrapher in New York City
#4:
Trending Spring Break Destinations for Families Around the World
Tip #1
London, UK
Are you waiting for the perfect season to visit the city of vintage architecture "London"? Deciding this may baffle you no matter what season you feel is right to visit with the kids, why not planning a trip to London this spring break?
The season not only allows you and your kids to experience the vibrant English culture but also brings you an excellent chance to enjoy an Easter weekend service at cathedrals.
Whether you choose St Paul's Cathedral or Westminster Abbey church to visit, the decor and ambiance will leave you and your family in awe. Of course, London's famous parks, shows, and other tourist attractions are the add-ons for families. For example, take your children to the London Eye to show them the best views of the city. 
And yes, your little Harry Potter fans will love visiting the place where all the magic started in the first place.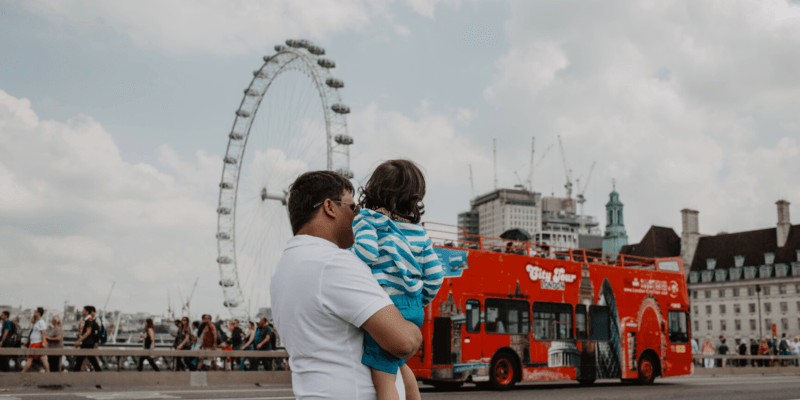 Photo: Agata, Localgrapher in London, UK
Tip #2
Costa Rica
Though Costa Rica is relatively smaller than other spring break destinations, it covers 6 percent of the world's biodiversity. And that is what makes it a wonderful spring destination to experience nature, especially if you have an animal-loving family. 
Head to Peninsula Papagayo, located in the northwest of the city, to make the most of your spring break. 1,500 acres of bluffs, beaches, tropical forests and amazing wildlife are some defining highlights of this nature's wonderland.
Want to explore some more mind-blowing places? Your kids will surely fall in love with Villa Vertigo. It is treehouse-like accommodation offering 180-degree views of the valleys of the forest. Let your kids succumb to the beauty of nature. Meanwhile, you can unwind in a fire-heated jacuzzi.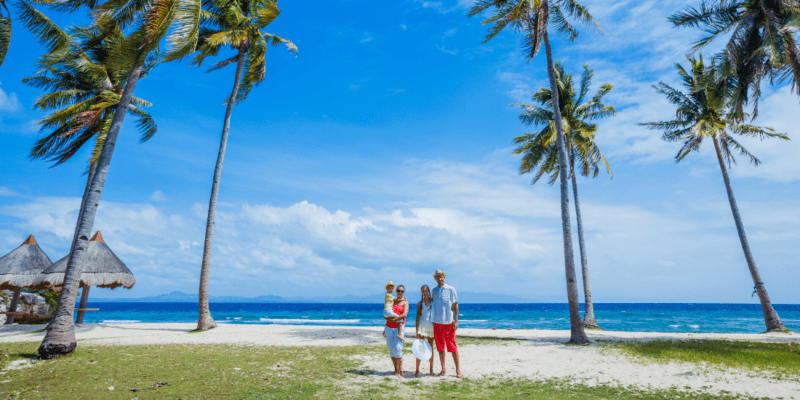 Tip #3
Rome, Italy
Springtime in Rome is undeniably the most beautiful period of the year. Visiting Rome in March and April will be one of the most delightful experiences for your family with its mild and warm weather. The blooming flowers, fewer crowds, and spring festivals are some more compelling reasons to add Rome to your family vacay destination list. 
Sunny weather after chilly winters makes Rome ideal for enjoying the colors of spring. You can enjoy sightseeing without having to bundle up your kids in heavy jackets. Head to Villa Borghese for a fun day picnic while vacationing and succumb to the beauty of bright red spring poppies and cascades of magical wisteria. Moreover, don't miss out on an opportunity to visit the breathtaking sites such as the Vatican and Colosseum and lock the stunning views in your family portraits. 
Tip: Take a romantic couple shot among wisterias bunches while your kids are away playing with the hanging vines.
Photo: Polina, Localgrapher in Rome, Italy
Tip #4
Porto, Portugal
Nice weather, quaint beaches, and mouth-watering food are not the only reasons you should consider including Porto into your spring break destination list. If visiting sun-tanning beaches is not your idea of family vacation this year, add Porto to your bucket.  
Plenty of cozy sunshine with pleasant temperature, springtime in Porto makes a great opportunity to explore the stunning family-friendly destinations.  Discover great outdoors such as Douro River, hike enigmatic mountains, and savor a wide variety of delicacies, thus roam wherever this fantastic journey takes you. 
If you want to make the most of your single day, enjoy the city train tours, wine cellar visits, and river cuisine. This river cruise and city train is a fantastic idea when it comes to winding down and relaxing with kids. 
Don't miss out on the chance to take candid shots of your family vacay to lock the memories forever.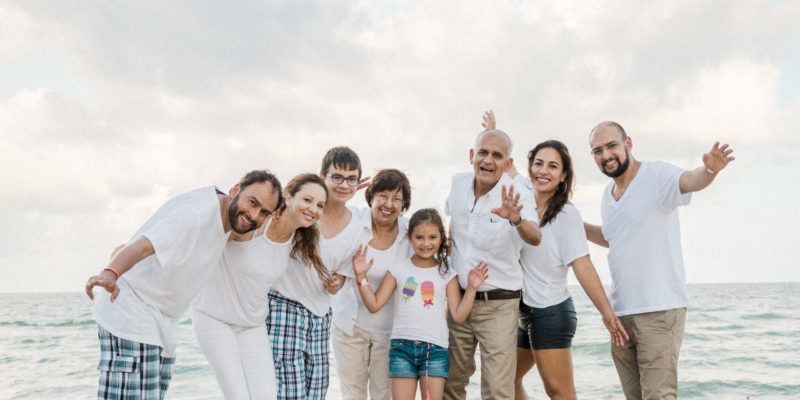 Photo: Mariana, Localgrapher in Porto, Portugal
Tip #5
Mexico City, Mexico
From walking around the exotic Bosque de Chapultepec to exploring the city on EcoBici bike to checking out Tiangius "El Chopo, spring in Mexico is all fun. Moreover, its green spaces and the super kid-friendly atmosphere is what makes it the best spring break destination. 
You can plan a short trip to Xochimilco- UNESCO World Heritage to walk under the floating gardens. The wooden boats make a mesmerizing view when floating along the colorful canals.
Take a chance to savor the spring in the city by strolling to the beautiful Chapultepec Zoo with your little animal lovers. Free to the public, start your day with the morning walk in nature and a variety of animals around. This definitely makes an experience to remember for your kids. 
Allow your Localgrapher to capture the excitement and ecstasy that come on your kids' faces while spending time with their animals.
Tip #6
Tel Aviv, Israel
A city for your whole family, Tel Aviv, offers mind-blowing museums and serene beaches. The city is an ultimate and unique blend of historical sightseeing and beach lounging. You might not find urban exploring anywhere in the world as easy and inexpensive as it is in Tel Aviv. 
Moreover, the pleasant spring weather in the city keeps its outdoor places and restaurants full, adding to its family-oriented culture. Your kids can roam around and mingle with other local kids, enjoying every bit of their spring break destination.
Tip #2
Barcelona, Spain
Barcelona is another wonderful spring break destination offering pretty much fun for travelers of all ages. However, if you are particularly visiting this energetic town with kids, it definitely makes a great idea. From famous Montjuic and iconic Parc Guëll to museums and amusement parks, the Spanish city has loads of exciting spots to provide never-ending fun. 
Moreover, Antoni Gaudi's Sagrada Familia is a masterpiece where you can enjoy the spectacular interior, and your kids can wander around and marvel at the stunning architecture. Not only this, if you want to see your little ones jumping in the excitement, take them to the Magic Fountain Show. The unique fountain shows water, music, and lights to mesmerize your kids and give them an unforgettable experience.
Photo: Ana, Localgrapher in Barcelona, Spain
Tip #3
Osaka, Japan
Funny, grungy, and completely awesome, that is Osaka, we have summed up in just three words.
The Japanese city has everything you can expect in a fun-filled family vacation. If you have been to Tokyo and thinking to have the same experience in Osaka, you might be taking this city for granted. It does not mean that visiting Tokyo is a bad idea, but Osaka has a different vibe you might not get in other Japanese destinations.
The moment you enter the city, the beauty of fully bloomed Sakura trees will capture your attention.  The city of lights hosts many spring events that make your trip full of fun. Osaka River celebration along the riverside, for example, marks the beginning of several events in the city. 
You not only can take part in activities like boat riding but also enjoy some excellent children-friendly attractions. Osaka Castle, for instance, is a fascinating place for kids interested in Japanese samurai history. Best for older children, the unique castle has traditional décor to take some Insta-worthy shots.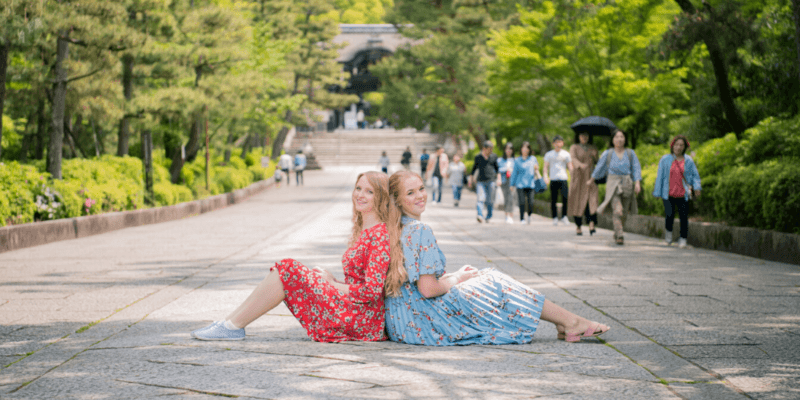 Photo: Satoshi, Localgrapher in Osaka, Japan
Spring season is just around the corner. There are a plethora of things you can do with your kids, and planning a spring break trip is just one of them. A family vacation is the best way to freshen your bonds with your loved ones. 
Whether you choose Costa Rica for its lush green rainforests, Mexico, for its intricate canal system or New York for its juvenile vibes, going on vacations, this spring will help you add tons of keepsakes to your family album. It allows you to make some precious memories that you cherish your whole life.  
Thus, use this ultimate guide to find out the locations that make the perfect spring break destination and book Localgrapher to capture all the moments perfectly.
Request Your Spring Break Vacation Shoot Now
REQUEST NOW
Buy memories, not things…
Limited time only!
SEE OUR GIFT CARDS
Great customer service and experience
Photoshoot in very short term
The most destinations on the market
Very positive customer feedback
1114
Photographers & Videographers
990
Destinations world-wide
100% Money Back Guarantee
We believe in our service and quality of our photos so much that we decided to offer a 100% money back satisfaction guarantee for your photo shoot. If you don't like your online gallery once we deliver it, you can contact us within 7 days and claim your money back. Find more details in our Terms.