12. 9. 2019
Fun Couple Photo Shoot Ideas From Around the World You'll Fall in Love With
Photography is an art and I bet you would want your personal photographer to transform your couple photos to some nice artwork. In addition to creating a website to share their work online, the bigger task is in taking shots that will evoke real emotions and remind you of the love that you and your partner share. 
Of all emotions, love is one of the most difficult one to capture given that even its mere definition is not that straight forward to most. Feet not. We've got you covered. We've put together a list of some fun couple photoshoot ideas that will melt your hearts away each time you go through your love album collection. Prepare yourself for the magical sparks as you put your finger on the shutter and tap all the love that is in the air.
Tip #1
Feel at Home
We all know that the very first trick is to acing that photoshoot is not even happening to ensure that you are both comfortable in front of the camera. Shooting at home as opposed to a studio or even outdoors will be a good start as it helps you feel relaxed and at home. At the end of the day, home is where the heart lies. For an extra sentimental feel, identify what your favorite spots around the house are and have your personal photographer take some nice shots there.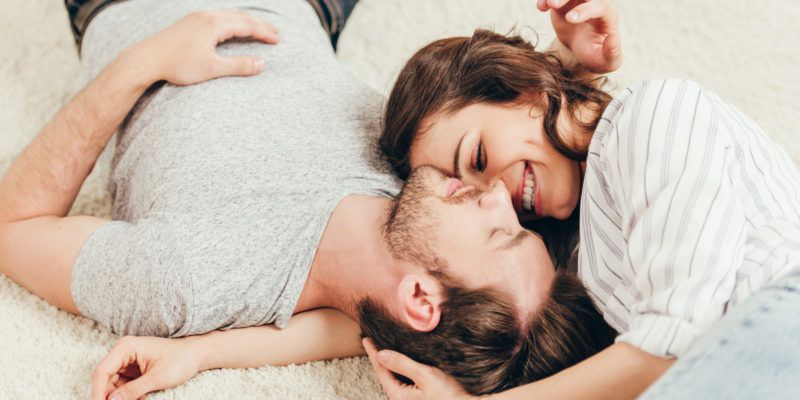 Tip #2
Beautiful Sunsets in Bali, Indonesia
Of all couple photo shoot ideas, this one seems to hit the nail right on the head. If you ask anyone what the most romantic time in any given day is, 'sunset' is the answer you'll get. Let your photographer capture you surrounded by sprawling skies, soft light and with the sun setting on the horizon. To create even more dramatic scenes, try silhouette. Better yet, sunset is considered photography's golden hour that allows you to take advantage of the stunning gold-yellow light. Bali, Indonesia is one of those exotic places that brings with it a magical touch of breath-taking sunsets. Feel free to take full advantage of this wonderful gift from mother nature herself.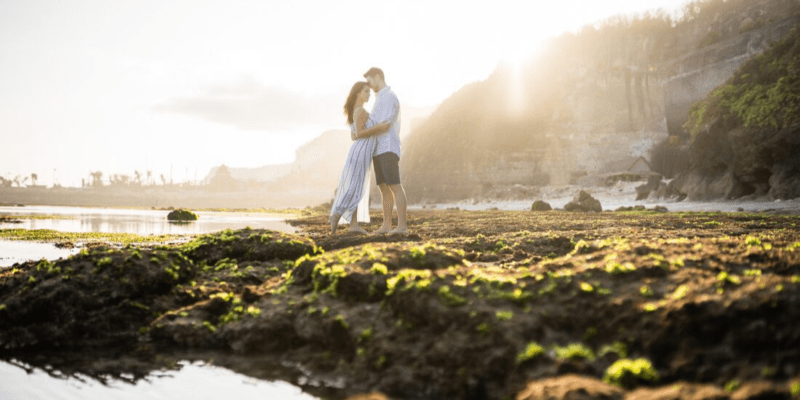 Tip #3
The Perfect Date in Annecy, France
One of the best couple photo shoot ideas is rekindling your love by igniting the thrill of their first few dates. Follow your favorite date routines and do something exciting like a picnic at a park of your choice for that relaxing feel. The stunning town of Annecy, France, is known as the Venice of the Alps. Get lost in the combination of its canals, vibrant colored houses and mountains to create that fairytale kind of vibe and you can be sure to take photos that express that genuine love. Head down to the Lovers Bridge for a little bit of romance.
Tip #4
Living Young Wild and Free in Istanbul, Turkey
Keeping your couple photo shoot filled with laughter is definitely something that you will want you to do as the images will reflect how happy you are to be together and the unique bond you share. Tap into your playful side and take quirky poses that make you laugh together or even at each other. Istanbul is one of those destinations that will definitely evoke feelings of excitement. This vibrant city is full of flavor and a visit to the Grand Bazaar, one of the oldest and largest markets is an intoxicating experience that is bound to elevate your moods in readiness for a mind-blowing photo session.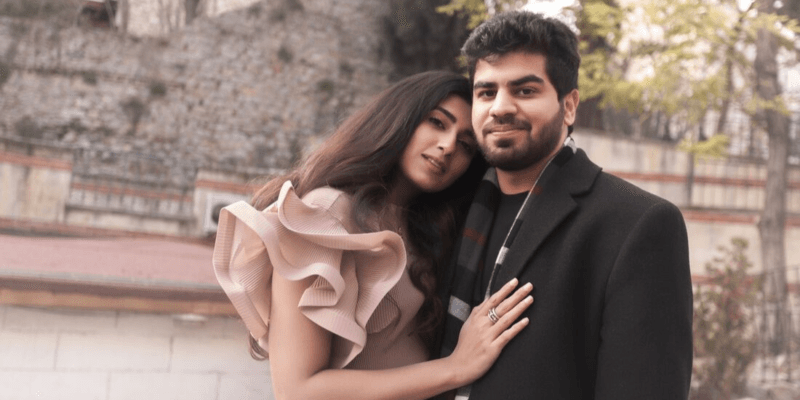 Tip #5
Try a Dark and Moody Theme
Spice up your romance by replacing sweet touches and warm smiles with a dark and kind of serious vibe. Strike some serious poses where you stare deeply into each other's eyes and you can be sure that your personal photographer will capture the deep intensity of the love you both share.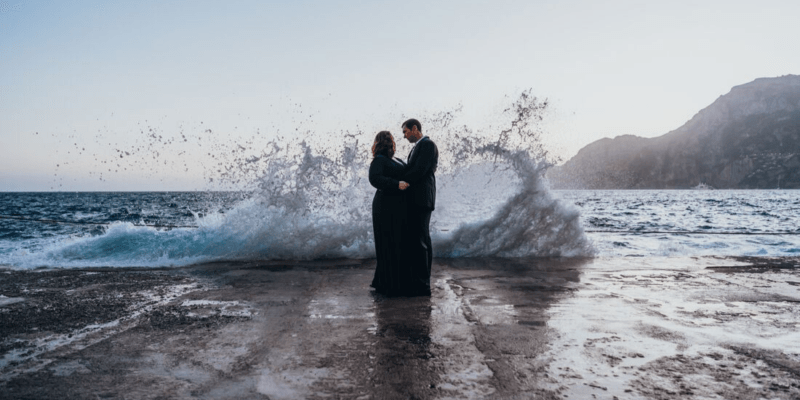 Tip #6
Common Hobbies; Hiking in Cyprus, Eastern Mediterranean
The combination of a romantic destination where two people share an activity that they're both passionate about spices up things a little bit more. If you both love hiking, you can be sure to capture your love all through the photoshoot as you go hiking in Cyprus. It is believed that Cyprus is the mythological birthplace of Aphrodite, the goddess of love. Exploring the land where the goddess of love dwells is definitely an adventure that is worth the while and you can be sure to take photos of love at its best.
Tip #7
Stargazing
Nobody ever says no to a stargazing date. There is no better and romantic feeling than staring at the immensity of the entire universe right next to your better half. Polish up your astrophotography skills and you can bet that you will capture moments of a love so pure and true.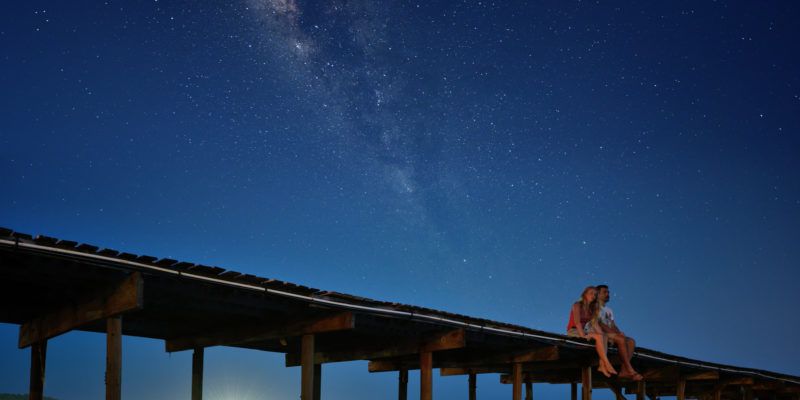 Tip #8
Kisses in New Zealand
A kiss is the most treasured and a rather obvious symbol for love and display of affection. Almost every couple will want this type of image in their love collection album, and I bet you too will want this. In addition to ensuring that you are both comfortable, you will want to choose a destination that blends in well with the theme. New Zealand is one of those quaint picturesque destinations around the globe. It exudes natural beauty effortlessly and its awe-inspiring views are bound to bring you two closer together like never before. Its beauty alone is bound to keep the kisses coming.
Tip #9
Whimsical Places Where the Couple Faces the World Together; Ravello, Italy
In order to capture such images, your photographer's camera skills need to be a notch higher. It entails him or her taking wide angular shots where the subject of interest, in this case, you as the couple, occupies just but a small fraction of the entire picture. The larger percentage is occupied by a beautiful background or foreground. This brings about the illusion of a world where only both of you seem to exist. This is a picture-perfect and fantastic couple shot idea that will give your photographer an edge above all other photographers. Ravello is one charming destination with beautiful backgrounds that you can take advantage of for the best of romantic shots. Overlooking the small city of Minoiri, it offers some spectacular views of the coast yonder.
Tip #10
Dare to be Different
There is something special about something that is out of the ordinary. The same applies to photography. Try something as unique as an underwater photo shoot. This will add to the fun and you can be sure to capture moments of true love that you will forever cherish.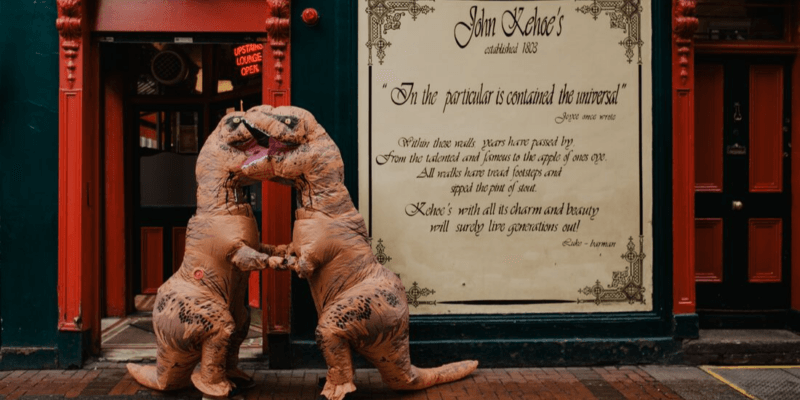 Tip #11
Beach Time in the Maldives
Shooting at the beach is not only romantic but among the most fun couple photo shoot ideas. Nothing captures the real emotion more than the beach vibes; turquoise waters, crashing waves and beautiful weather. Beach Time in the Maldives is something heavenly that you can take advantage of. Take some nice shots in one of the best beaches the world has to offer.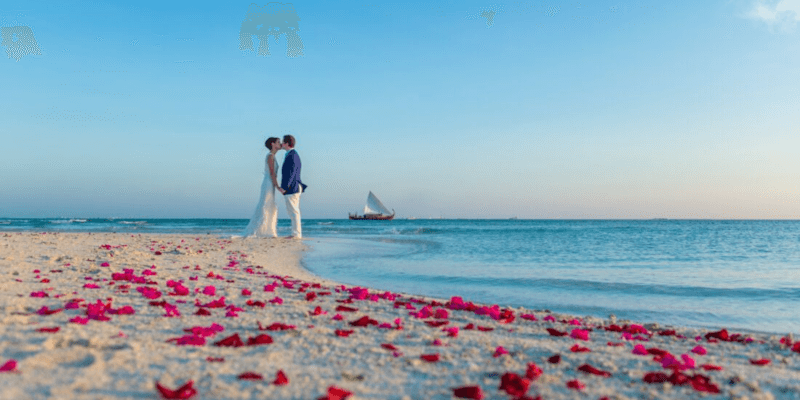 Tip #12
Work with an Outfit
A matching outfit for you and bae is a brilliant idea for your couple photoshoot. Not only does it symbolize your love and togetherness, but it also adds to the excitement. It also helps your photographer to pick the perfect location beforehand. If you want to wear matching cowboy/cowgirl outfits, then a ranch with some horses would make a perfect photo shoot location.
Tip #13
Let's go Dancing
Dancing is definitely a great way to loosen up and have fun while at it. You can play some funky songs or music with an upbeat tempo and dance to the beat. This is definitely bound to induce real laughter and genuine smiles. Just keep your finger placed atop of the shutter and be ready to take the shots without missing out on anything.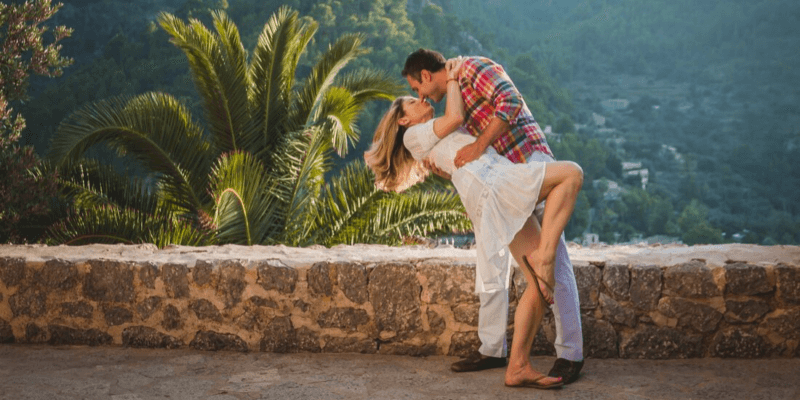 Tip #14
One with Nature Kyoto, Japan
Bring your adventurous side and simply take photos in which you both blend in perfectly with nature to spice up everything. With nature, you can be sure to inspire an insatiable wanderlust with the scenic views to your disposal for the most romantic and perfect shots. A visit to Kyoto during summer treats you to some beautiful canals lined up with cherry blossoms that are bound to spice up any photo you take while here.
There are myriads of fun couple photoshoot ideas that you can explore. From holding hands to kisses underneath the streetlights to taking on a road trip, there is just so much that you can work with for the best of romantic photo sessions.
It is paramount that you get to make the right choice on the photographer that you will be working with if your mission is to be a success. This way, you will be in a position to determine which venues work out best and what activities you are most comfortable engaging in. If you are looking for inspiration for your next couple photoshoot, the tips above will help you bring out genuine love between you two love birds. Each picture will evoke love in the most real of forms.
Buy memories, not things…
Limited time only!
SEE OUR GIFT CARDS
Great customer service and experience
Photoshoot in very short term
The most destinations on the market
Very positive customer feedback
1162
Photographers & Videographers
1034
Destinations world-wide
100% Money Back Guarantee
We believe in our service and quality of our photos so much that we decided to offer a 100% money back satisfaction guarantee for your photo shoot. If you don't like your online gallery once we deliver it, you can contact us within 7 days and claim your money back. Find more details in our Terms.