28. 6. 2019
Engagement Photo Shoot Ideas You Will Simply Love
People get engaged every day, but that doesn't make it an ordinary event. The day of your engagement should be one of the best and most memorable times of your life and a day that certainly requires a good photographer for the engagement photos. Whether you're hoping for personal photos to commemorate the engagement, or you want to get some shots to use on the wedding invitations, an engagement photo shoot with a professional photographer can be both fun and useful experience. Everyone's style is a bit different, so here are a few ideas to get you thinking about what you could do for your engagement photo shoot. 
How to Make Your Engagement Photo Shoot Special?
Tip #1
Deep, Soulful Gaze
One of the most romantic ways to stage engagement photographs is the classic deep gaze looking into each other's eyes. Picking a good background is important, which a professional photographer can help you with. Soft and natural lighting with muted colors is a good option to consider to bring the attention of the photo to you as a couple.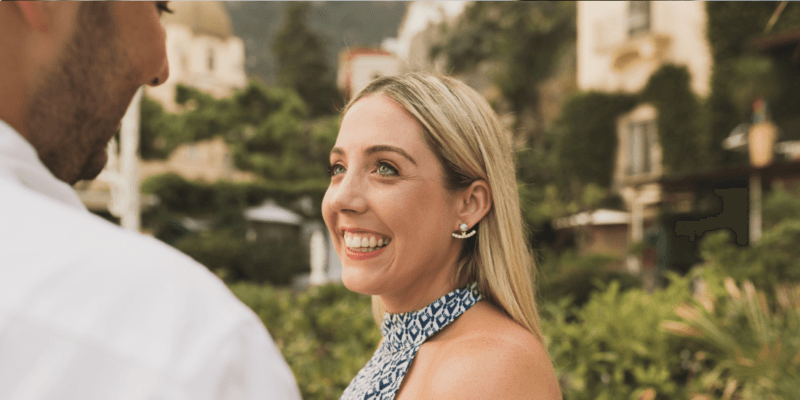 Tip #2
Adventurous Spirits
Traveling for an engagement photo shoot is a particularly special way to get photographs that go far beyond a regular photo session in meaning and value. Your engagement is a unique and important time in your life, so why not commemorate it with a great travel experience together?
There are literally endless ideas on how to do engagement photos while traveling and a lot of it depends on where you decide to go. Maybe you want a romantic beach vacation, in which case you could take the photos next to the shore with the ocean waves in the background. If you're both hoping for a bit more excitement and adventure, you could plan an outdoor expedition to the Alps and have a picturesque snowy mountain peak to make your photos special. Discussing engagement photoshoot options with a local photographer is a good way to help ensure that the photos are successful and capture the best of the location you're visiting.
Tip #3
Off into the Sunset
Often photo shoots focus on facial expressions, but you can also have fun with an engagement photo shoot and have it more focused on the setting. Your engagement is marking the beginning of a lifelong journey, so an interesting twist on a photo shoot is to take pictures of the two of you walking away from the camera.
This type of photograph definitely conveys the timeless quality of your relationship and the beginning of a beautiful experience. Location is important for this type of photograph; sunsets and sunrises are some of the most desired shots, perhaps by the beach or in a countryside setting. Another good option is a wilderness trail where the nature around you will enhance the natural connection and love of your relationship.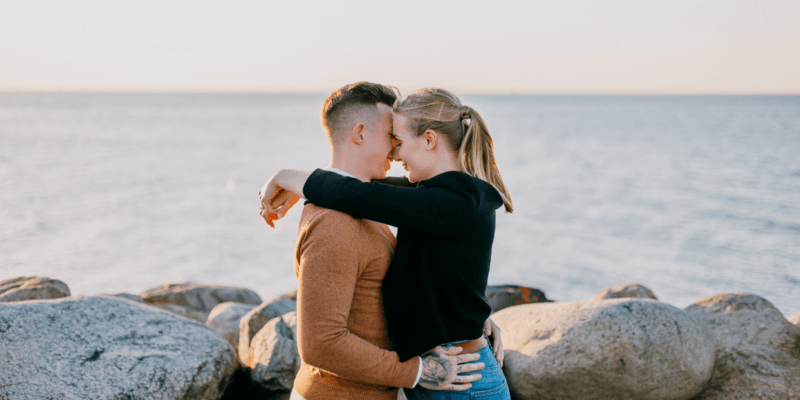 Tip #4
Black and White Perfection
Doing an engagement photo shoot in black and white is a great way to have unique images with the classic touch. Black and white invoke a sentiment of timelessness, perfect for the love and partnership you want to celebrate in your photos. Wearing clothes that enhance light and dark contrast is a nice way to add a bit of artistic quality to the photographs; a professional photographer can help you with these details to get the visual effect you're looking for.
Tip #5
Location, Location, Location
Being creative with where you have your engagement photo shoot is a good way to have a unique set of photographs. If you're both nature lovers, you could consider sitting in a tree together, or on the shore of a lake or the ocean. Maybe you both love living in a big city together, in which case you could use the skyline at night for a romantic shot.
On the other hand, you might want the focus to be more on you as a couple and not so much on the background of the pictures. If this is your goal, using slightly blurry and muted colors is very effective to let the background fade away and focus all the attention on you as a couple.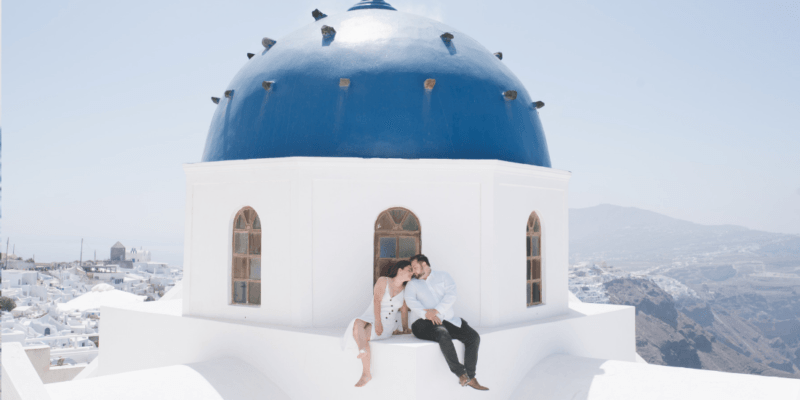 Tip #6
Have Some Fun
It's true that your engagement is a serious event, but that doesn't prohibit you from having some fun with your photo shoot, right? Some couples might want to dress up to create a favorite fantasy scene, or else perhaps create a funny circumstance that strengthened the relationship. With the help of a professional photographer, you can create natural and humorous photos that bring out the joy of your relationship.
Fun engagement photos can also include pets, favorite animals, or children that are a part of the family. Each circumstance and family is unique, which is exactly what makes your photos special to you. Whether it's a pair of dogs or a favorite pet hamster, animals can add character to your pictures. Children can also have fun getting in some of the engagement photos to signify this big step for the entire family. 
Tip #7
A Formal Promise
Doing a posed photo shoot for your engagement pictures can appeal to some couples. If you want to showcase the engagement ring or special clothing, posed photos are a good way to go. Professional photographers have good insight into how to do posed photographs that still look natural and not forced. Whether you're down on one knee or seated next to each other, the photographer can help with all the details to make you shine together as a couple in these pictures. 
Tip #8
Seasonal Shots
Making use of the characteristics of a particular season adds a creative touch to your images. If you love winter, you could take pictures of ice-skating together, or with a snowman for a humorous touch. Springtime photos next to newly blooming flowers have a fresh and bright feel while the beautiful colors of autumn leaves add a magnificent tapestry to your engagement photo shoot. From sunny summer fields to deep winter woods, the seasons can be the perfect way to create a meaningful photo shoot. 
There's a lot that goes into planning the details of the engagement, including getting excellent photos for your photo book. You want pictures with meaning and value, ones that capture the sentiment that brought you together as a couple in the first place. Professional photographers have experience and knowledge about engagement photo shoots, and they can work with you to make sure you're satisfied with the outcome of your photos.
Buy memories, not things…
Limited time only!
SEE OUR GIFT CARDS
Great customer service and experience
Photoshoot in very short term
The most destinations on the market
Very positive customer feedback
1152
Photographers & Videographers
985
Destinations world-wide
100% Money Back Guarantee
We believe in our service and quality of our photos so much that we decided to offer a 100% money back satisfaction guarantee for your photo shoot. If you don't like your online gallery once we deliver it, you can contact us within 7 days and claim your money back. Find more details in our Terms.