8. 11. 2019
The Most Creative & Fun Family Christmas Photoshoot Ideas
It is finally the holiday time. All holidays come with their own special kind of 'pressure' especially when it comes to putting together family photos; Christmas is no exception. As a matter of fact, it tops the list of holidays that warrant some good family time and there is no better account of a great time with family than the photo session! Finding the perfect family photo to document, or even use in a gift card is no easy task. Each family wants to impress while capturing some pics that are worth a lifetime of cherishing. We have made it our sole purpose to make your photography life so much easier. Here is a well-compiled list of some fantastic family Christmas photoshoot ideas that are so easy to achieve for a successful family photo session during Christmas.
Idea #1
It is Time for Some Christmas Cookies
Christmas is the one time of the year when everyone feels the urge to give their family a special treat. There is something magical with cookies; it almost suggests that one of the key ingredients is love for family. Call anyone to help with baking and they will be ready up to the task! Gather everyone together and let them have a role, however small, towards baking some Christmas cookies for breakfast. Take advantage of the moment when everyone is in their element and take some fantastic photos. Baking is among the most ideal family Christmas photoshoot ideas that you can never go wrong with.
Idea #2
Christmas Tree Decoration
Christmas is never complete without the Christmas tree; well at least for most of us. Get everyone to decorate the tree with their own kind of DIY décor. You can even decide to make it a competition; whose idea will stand out? Ensure that you capture each and every single moment; from a blank tree to one filled with creative decorations from your entire family. It does not have to be perfect; stupid is most certainly welcome!  Get everyone together for a nice Christmas family photo shoot one the project is complete.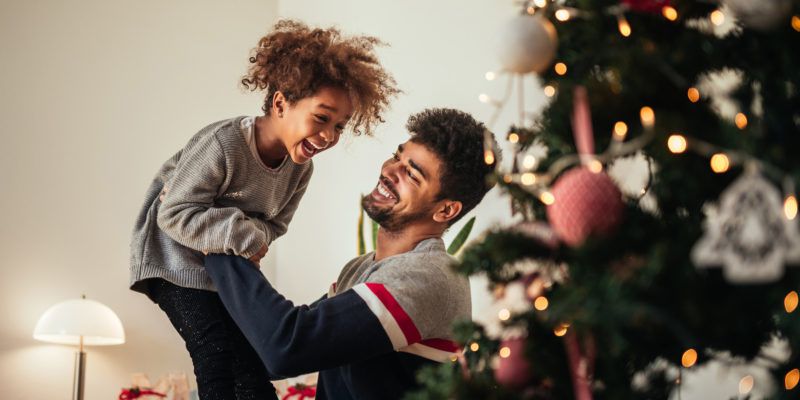 Idea #3
Snuggle up and Share the Love
Christmas is all about family love. What better way to share this than by snuggling up and taking photos to show the world your kind of family love? Gather the entire 'lot' and snuggle together under a big warm blanket and smile for the photo! Years later, you will look at this pic and relive the moment in such a genuine way. If you are in search of some easy to achieve family Christmas photoshoot ideas, this one right here will do it for you. You may underestimate it given how simple it sounds. However, it passes such a strong and indisputable message of family love and togetherness. After all, simple is elegant!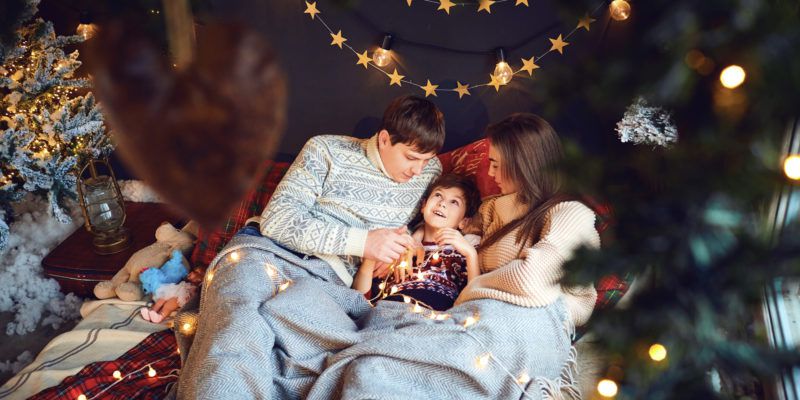 Idea #4
How About a Family Dress-up?
Red is almost synonymous with Christmas. Have your entire family dress up in their favorite Christmas outfits. It can be a coat, Santa's hat, boots; pretty much anything. The only rule to this game is that there has to be Christmas red involved. Make things a bit more interesting by picking up the best-dressed family member and have a gift pegged to this. Take family photos of the entire show; from the show-off session, voting to crown the winner. You can almost bet that by the time the winner will be getting announced, everyone will be carried away. Take advantage of this moment of pure bliss and capture some moments that you can savor forever.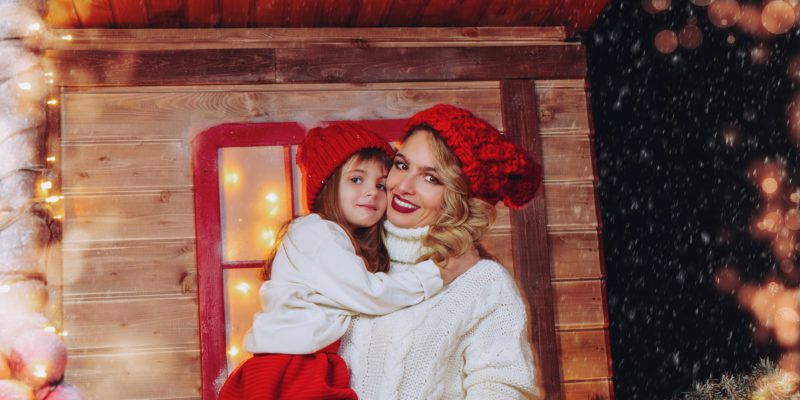 Idea #5
Matching Outfits for the Siblings
Siblings, especially twins are the cutest thing ever more so if they are younger than you. Dress those cute babies in matching outfits and strike a pose for the best family Christmas photo ever. Years later, when you are all grown up, you will look at this pic and remember all the love you shared growing up. This is among our personal favorite family Christmas photoshoot ideas.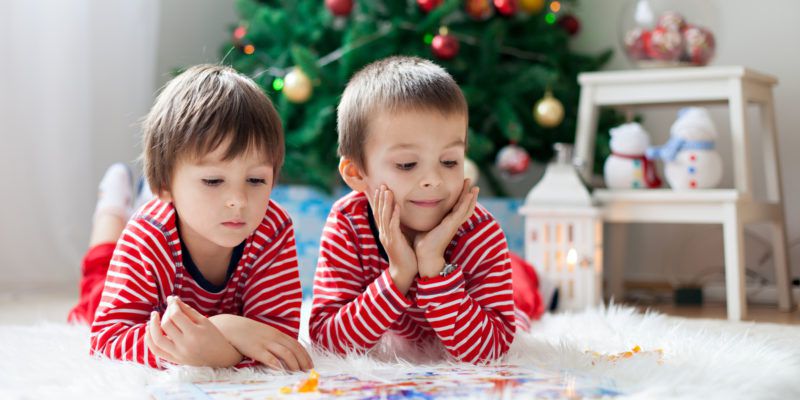 Idea #6
Visit the Garden to Enjoy the Best Display of Mother Nature's Beauty!
If you want to show your family just how much you love them, take them out to their favorite garden. During this time, the poinsettias are red in full splendor and charisma. Dress up in red to go with the garden's flow. Of all family Christmas photoshoot ideas, we can guarantee that this one right here will create everlasting moments of bliss that you all share as a family.
Idea #7
Storytime by the Christmas Tree
This is one of the family Christmas photoshoot ideas that works out perfectly for young couples with their first kids! Have a young toddler sit under the Christmas tree with her favorite bedtime storybook by her side ready for the story of her life! This makes one of the cutest photos ever.
Idea #8
Be Right on Time for the Rare Winter Sun
Take advantage of winter's rare bright hours at dawn when the sun comes up. Go out for a walk as a family all dressed up cozily and bring the camera with you. Take photos of each other and even selfies to capture everyone in one photo! The lighting around this time would be perfect to ensure you get crisp pictures of your good family times during Christmas.
Idea #9
Some snow time; Just Because it's Christmas
If you are lucky enough to get some snow during Christmas, take full advantage. Let the entire family head out for some playtime in the snow, all dressed up in vibrant red to match with the Christmas theme color. You would not want to imagine the kind of fun you will all have together. Such family moments are quite rare, and capturing them by one of our professional photographers would be the most precious thing ever.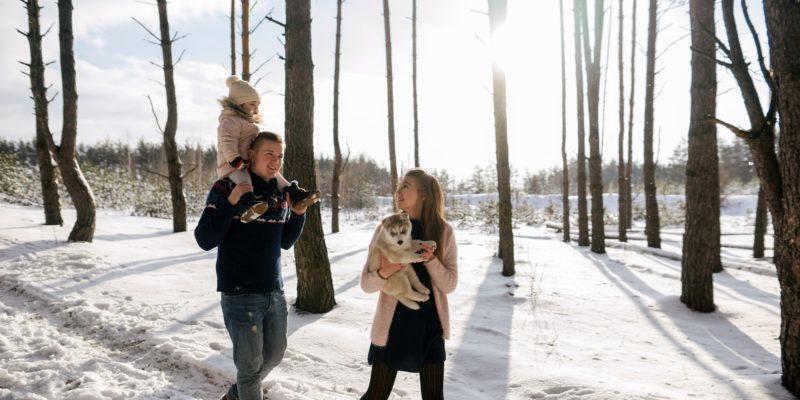 Idea #10
The Entire Family Including Everybody's Favorite Pet
Whatever you decide to do for Christmas, wherever you decide to go, whatever you decide to do; do not forget to tag everybody's favorite pet along! Of all family Christmas photoshoot ideas, this one seems to work out best for all families. After the photo session, everyone seems to agree that the pet really brings them together as a family. Family photo sessions with their favorite pets are the most emotion-evoking and adorable pictures of all time.
Idea #11
Make Use of Some Festive Props
Whether you decide to do your family Christmas photoshoot indoor or outdoors, festive props have a special way of getting everyone into full holiday mode for the most genuine of photos at the end of the day. Consider using a love-shaped board written "Merry Christmas!" in red. That would immediately convey a message of love and affection to your entire family; after all, Christmas is all about love!
Idea #12
Santa Hats for Everybody
Isn't Christmas a time to Merry and be happy? Well, you can decide to take the fun all the way up and have everyone play Santa! Let everyone come dressed up in a Santa hat and vote for the member who will pull off the look perfectly. If you are looking for some creative and fun family Christmas photoshoot ideas, this one surely makes it to your list of favorites.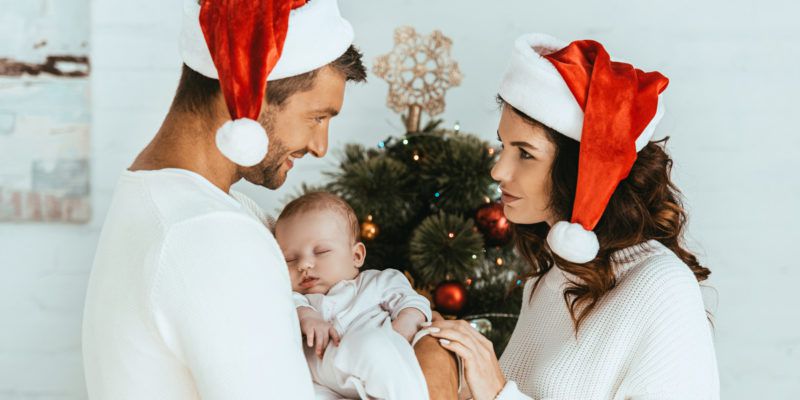 Idea #13
Let us all Reveal our Gifts!
For most of us, Christmas may be the only time of the year to look forward to a gift from anybody. A Christmas gift card alone is a big deal! After everyone has had a good time and they are all relaxed, take everyone's gifts and have them read out what they all got each other.
Idea #14
How about a Stupid and Crazy Family Outfit
This sounds exciting already. Imagine everybody in the entire family dressed up as mickey-mouse or even superman! This would be so exciting. It shows that the entire family shares a common level of crazy, giving everyone a sense of belonging. This one is another one of our favorite family Christmas photoshoot ideas.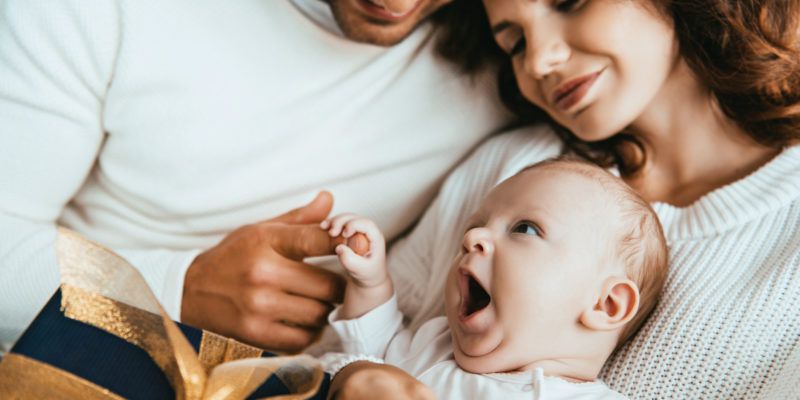 Idea #15
Movies Night at Home
Christmas is the one festive season that almost compels us to be as cozy as we can be together as a family. In this same spirit, grab a huge warm blanket and wrap yourselves up as you prepare to watch a Christmas themed movie eating popcorns from the same bowl. By the end of the movie, the family bond will be stronger than it was before the movie. Everyone seems to have the time of their lives with family after a Christmas movie.
Christmas time is family time; that has always been the tradition. You can bet that you felt some type of way each time you never made it join your family for Christmas. There is some kind of magical bond that happens between families at this very time. As you share moments together and create lifetime memories, do not forget to capture these moments in photographs. They say that a picture is worth more than a thousand words. What better way to capture family moments than through pictures?
Buy memories, not things…
Limited time only!
SEE OUR GIFT CARDS
Great customer service and experience
Photoshoot in very short term
The most destinations on the market
Very positive customer feedback
1142
Photographers & Videographers
1023
Destinations world-wide
100% Money Back Guarantee
We believe in our service and quality of our photos so much that we decided to offer a 100% money back satisfaction guarantee for your photo shoot. If you don't like your online gallery once we deliver it, you can contact us within 7 days and claim your money back. Find more details in our Terms.