2. 10. 2019
Fall Photo Session Special: Matching Outfit Ideas for the Whole Family
When you reflect on your memories, your favorite ones are those in which you spent time with your family. The portraits in which you go with matching or coordinated outfits are the most delightful and vivid ones.
That is to say, family photos and matching outfits make a time-honored tradition. The trend has a charm that never gets out of fashion. It has updated over time and added many fresh, cute, and modern ideas. 
Now, wearing matching outfits does not mean that the whole family should wear clothes that look the same. Instead, the term means that the dresses must have coordinated color schemes.
However, coordinating outfits in the season like autumn for a family photoshoot can be a daunting task.  Creating your own ensemble; especially when you have many choices in clothing is undeniably overwhelming. You have to choose the outfits that are not only visually interesting for photos but also help you keep your family cozy and warm.
Special clothing is important if you want to make an inspiring fall-themed family album. Here we have developed an interesting coordinating color scheme to take your family photos up a notch.
Take a look at these ideas and discuss them with your Localgrapher to help them execute perfectly.
Awesome Matching Outfit Ideas for Family
Outfit #1
Choose Main Hues and Play around Them
This is one of the easiest ways to make your fall photo session matching outfits idea work. If you find coordinating multi-colors a challenging task, develop a color scheme by choosing two main colors. Use one bright color and pair with a subtle hue to make a coordinated combination.  
For example, if you choose maroon or brown as your accent shade, you can pair it with half-white or beige hue. Maroon long skirt with a half-white top, maroon check-printed coat with jeans, and maroon frock will make a perfect fall photo session special combination for your family portrait. Use burlap suspenders and flowery headbands of the same colors will make the appearance even more impactful.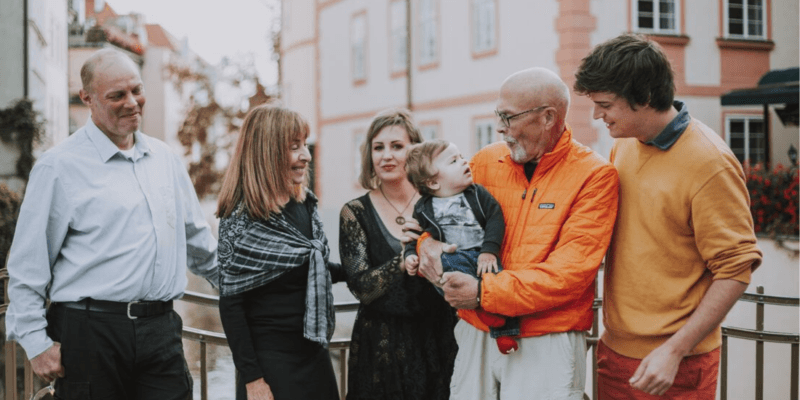 Outfit #2
Layer Up
Autumn is one of those seasons that come with tons of interesting dressing ideas. You can utilize your summer outfits just by playfully layering them with some winter wears including blazers, scarves, and cardigans. Not only do these piece of clothes create stylish combinations but also keep you warm when you have an outdoor autumn photoshoot. No matter what colors you choose to wear, you can layer your outfits with matching color scarves, mufflers, and cardigans. The matching blazers and scarves will update your look while creating a great family fall portrait.
Outfit #3
Build Upon One Piece
If you think you are bad with choosing the right colors according to the season, you can pick one clothing item and build the rest of the dressing around it. For instance, if a denim shirt looks fabulous on you, you can add the same prints and touches of coordinating hue to your family's outfits.  The idea is an excellent way to tie together everyone and make a perfect fall photo session special. Incorporate matching vests to make your matching outfits take off for a different look. 
Don't forget that your Localgrapher can be of great help when it comes to matching the outfits. He/she can help you choose the right colors and give you amazing styling tips to pull together a unique fall photo session.
Outfit #4
Dress in Shades
Dress in shades is a foolproof way you can use to coordinate your family outfits for the fall photo session. All you need to do is coordinate the different shades of a color to keep the same intensity in the photos. If you have chosen pink, try to incorporate shades like rose pink, flamingo, peach, fuschia, and hot pink in items like vests, tops, blazers, and mufflers to make the feel same tonally. 
Your professional photographer will help you choose the right setting and backdrop that complement you all dressed in the specific shade.
Outfit #5
Get Whimsical with Cozy Sweaters paired with Chelsea Boot
Fall fashion has a lot to love about: classic coats, cool blazers, and cozy sweaters paired with Chelsea boots. Since autumn is the beginning of cool weather, it makes the perfect time to include patterned sweaters and playful boots when it is about the family portrait. You can use gray or black color matching sweaters to add an autumn spin to your all family members' look.  
To make the whole look more fun, wear Chelsea boots in your family portrait. This fall photo session special idea is worth trying as it brings an amazing feeling of togetherness and fun in the portrait.
Outfit #6
Denim, Crimson, and Yellow
As mentioned earlier, fall outfits have the advantage of adding multiple clothing and layers to do a quick outfit change. While you can take inspiration from fall leaves to choose your outfit theme, A combination of crimson, yellow, and denim is one of the perfect fall photo session special themes.  Pair Denim with yellow jackets, big scarves, boots and coats and use fall accessories like caps or headbands to add a uniform texture to your pictures.  
You can also use Plaid shirts for your autumn family photos. Dress a few of your family members in these shirts to make an innovative combination of stripes in the photo session.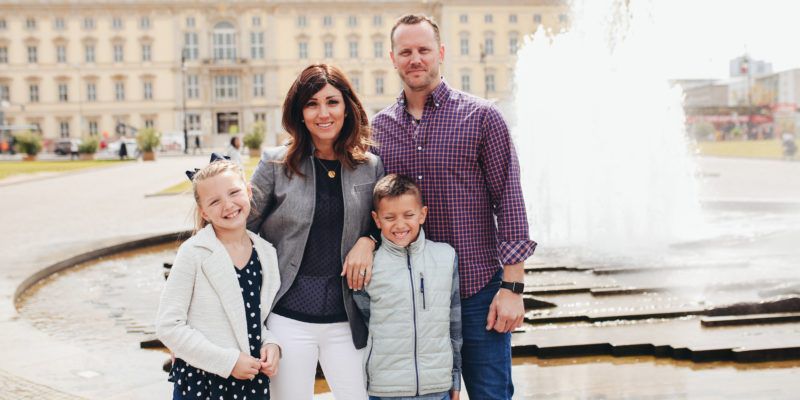 Outfit #7
Mix & Match Black and White
There is no denying that black and white never go out of style.  Whether you use this timeless combination in summers or colorful autumns, it entails a classy feel. You can use the combination for creating a matching-outfit look for your fall family photo session. Simply go with white tops and black jeans, jackets, hats, and fashion belts to create the same tone look for the photos.
With a lot of dressing choices, fall is a great season to capture photos in the outfits that give a "Family Feel."  Matching and coordinating outfits are the best way to make your pictures memorable. Take inspiration from these ideas and workout with your Localgrapher to get the desired results.
Buy memories, not things…
Limited time only!
SEE OUR GIFT CARDS
Great customer service and experience
Photoshoot in very short term
The most destinations on the market
Very positive customer feedback
1114
Photographers & Videographers
990
Destinations world-wide
100% Money Back Guarantee
We believe in our service and quality of our photos so much that we decided to offer a 100% money back satisfaction guarantee for your photo shoot. If you don't like your online gallery once we deliver it, you can contact us within 7 days and claim your money back. Find more details in our Terms.