21. 12. 2016
When You Hire a Vacation Photographer in Munich
The fairytale love story of a young couple from Singapore continues among Munich, Germany's romantic architecture. Sophia, our talented vacation photographer, was given the opportunity to take photographs of the couple's magical honeymoon abroad.
Hiring a Vacation Photographer for Your Honeymoon
Couple's spend months, if not years, planning their perfect wedding, and they take the time to find the perfect vacation photographer to capture every moment and tiny detail of their special day.
While every wedding detail is professionally photographed, most couples resort to selfies or taking turns photographing each other on their honeymoon vacation. While a honeymoon is typically seen as an intimate time for couples to get away and be alone, some couples are electing to share a portion of their honeymoon with a professional vacation photographer.
One couple from Singapore recently saw the advantages of hiring a professional to photograph their honeymoon, and they made the decision to hire Sophia, one of our local photographers, to document their romantic getaway in Munich, Germany.
Sophia was able to capture timeless memories in quality photographs that would add to their collection of photographs taken at their wedding. Though the occasional couple selfie is cute, this young couple's beautiful photos will have all of their friends want to hire their own vacation photographer for their own adventures.
Photo: Sophia, Local photographer in Munich
Honeymoon Photo Shoot in Munich, Germany
Sophia did an incredible job capturing the pure love and joy in the happy couple's faces on their holiday. The photographs of the handsome groom looking at his beautiful bride with such adoration will serve as special reminders of the love between them for years to come. As they grow older and look back on their wedding and honeymoon, they will be able to look back on these photographs and remember the feeling of newlywed bliss.
Not only did Sophia capture several sweet and tender moments between the couple, but she also captured several silly and fun moments between them. The mix is perfect and allows for the couple's personality to shine through the photographs.
Sophia was also able to effortlessly photograph such intimate moments without intruding so much to ruin the authenticity. In fact, she did such an excellent job capturing these moments that the happiness between the two is nearly palpable.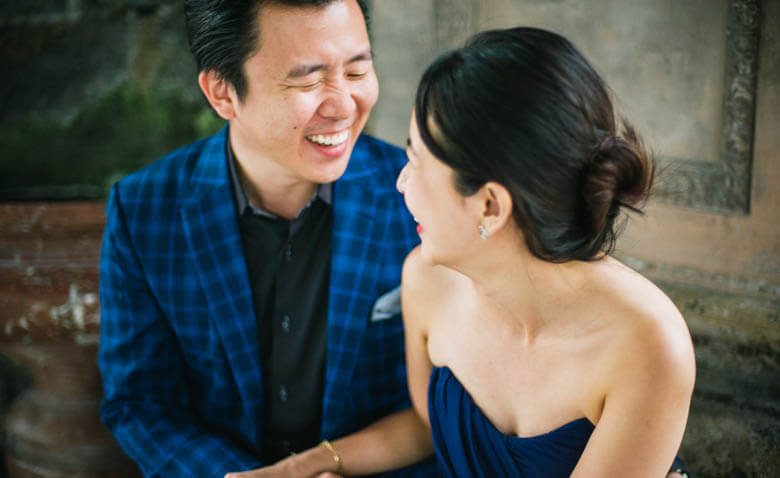 Photo: Sophia, Local photographer in Munich
Romantic Photoshoot Setting in Munich
The couple could not have chosen a better place to spend their honeymoon not only because there are so many views to take in but also because the views photograph beautifully. Without taking the focus off the lovely couple, Sophia was able to capture the timeless and romantic architecture in Munich.
The wrought iron fence, the cottage, and the greenery all serve as a backdrop that appears to be straight out of a fairytale. Not to mention, the stunning cathedral and the impeccable attention to detail in the stone gazebo amid the garden serve as equally stunning backdrops for the romantic photoshoot.
Nearly every photo features some sort of lush greenery that symbolizes new life and growth, which provides a sense of contrast between the historic and aging architecture in the charming city.
Lastly, the quaintness of the cobblestone streets and the townhomes adds a sweet backdrop for the beautiful couple. Because of the wide variety of things to do and see in Munich, Sophia was able to take advantage of the different backdrops to create diversity in the couple's portfolio.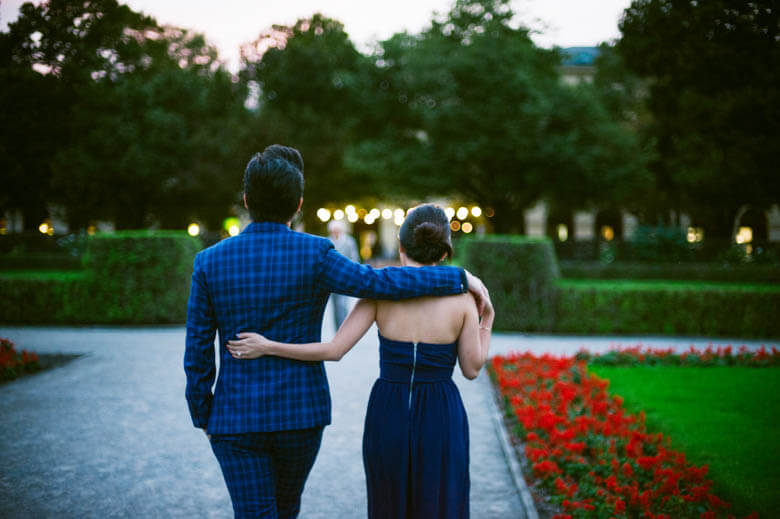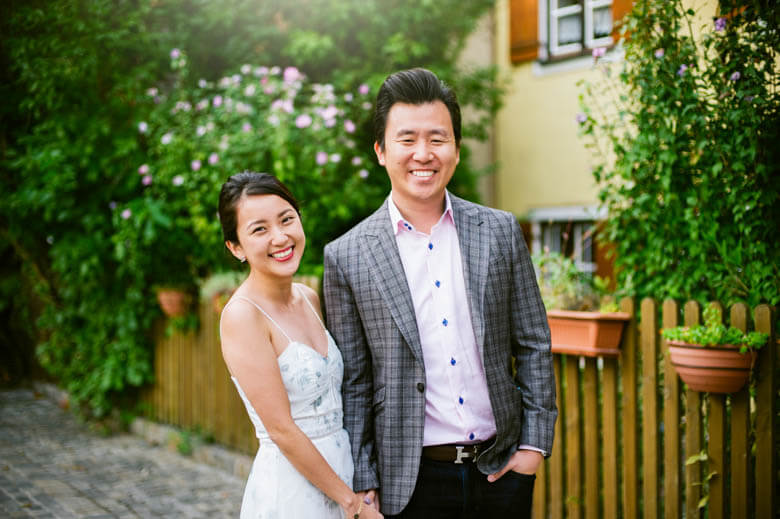 Photo: Sophia, Local photographer in Munich
The days a couple spends together after their wedding are magical, especially if they are fortunate enough to have the opportunity to travel abroad to celebrate their marriage on their honeymoon. The photographs Sophia was able to capture of their special moments in Munich, Germany will be invaluable as they continue on their journey of marriage.
Buy memories, not things…
Limited time only!
SEE OUR GIFT CARDS
Great customer service and experience
Photoshoot in very short term
The most destinations on the market
Very positive customer feedback
1167
Photographers & Videographers
1035
Destinations world-wide
100% Money Back Guarantee
We believe in our service and quality of our photos so much that we decided to offer a 100% money back satisfaction guarantee for your photo shoot. If you don't like your online gallery once we deliver it, you can contact us within 7 days and claim your money back. Find more details in our Terms.