Hire a Photographer for a Photoshoot in Singapore
Localgrapher is the largest vacation photo company and the only global video company in the world! Choose from over a 1000 hand picked local professionals and make your perfect memories last forever!
This is What You'll Get with Every Booking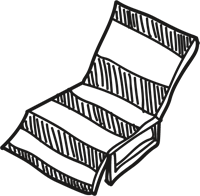 Individual Approach
Handpicked Local Professional
Special Requests Option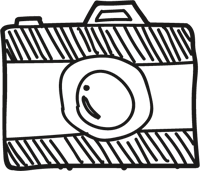 Top Shoot Spot Recommendations
100% Money Back Satisfaction Guarantee
Private Session
Photographer
Photo Tour Guide
Explore the best photo spots and learn how to make the most out of your smartphone or camera snapshots.
100% Money Back Guarantee
We believe in our service and quality of our photos so much that we decided to offer a 100% money back satisfaction guarantee for your photo shoot. If you don't like your online gallery once we deliver it, you can contact us within 7 days and claim your money back. Find more details in our Terms.
Make the Most out of Your Singapore Shoot
Singapore is a small island with the perfect climate for a tropical holiday. You will enjoy the exotic island, the colorful lifestyle, and beautiful beaches while you explore everything in the little city-state.
While you are in Singapore, you will not want to pass up on the opportunity to take a ride on the Singapore Flyer, which is an incredible observation wheel that stands 165 meters tall. The Jurong Bird Park is another must-see with its incredible variety of birds, shows, and feedings.
While you are exploring the little island city-state of Singapore, you will find yourself having so much fun that you may forget to take as many photos as you had planned. A local vacation photographer can ensure that you leave with quality photos, so you will always be able to look back on your time on the beautiful island.
Tip #1
Best Time of the Year to Visit Singapore
Singapore can be visited year-round due to its consistent tropical climate, but the best time to visit depends on your preferences and considerations. December to February is generally considered the most pleasant time to visit. With slightly cooler temperatures and shorter showers, it's ideal for outdoor activities like exploring Gardens by the Bay and Sentosa Island. Additionally, you can immerse yourself in cultural events such as Chinese New Year celebrations.
Another good time to visit is during June and July, when the Great Singapore Sale takes place. This shopping extravaganza coincides with school holidays and offers numerous discounts. While the weather is warm and humid, it's a great opportunity to indulge in retail therapy along Orchard Road. However, expect larger crowds and higher hotel prices during this peak tourist season.
If you prefer fewer crowds, consider visiting during the inter-monsoon seasons from March to May or August to October. Although temperatures are warmer and humidity is higher, Singapore's consistent climate means you can still enjoy the city's attractions, including the Singapore Zoo, Universal Studios Singapore, and cultural neighborhoods, with relatively fewer tourists.
Ultimately, Singapore's stable climate allows for year-round travel, so the best time to visit depends on your interests and preferences. Keep an eye out for major events or festivals that may influence crowd levels and hotel availability.
Family photoshoot by Renis, Localgrapher in Singapore
Tip #2
Visiting Singapore in the Northeast Monsoon Season
Visiting Singapore during the Northeast Monsoon Season, which typically occurs from December to February, offers a pleasant experience. This period is characterized by slightly cooler temperatures and lower humidity compared to other times of the year, making outdoor activities more comfortable. The average temperatures range from the mid-20s to the low 30s Celsius (mid-70s to low 90s Fahrenheit), providing a respite from the usual year-round tropical heat. It's an excellent time to explore the city's attractions and enjoy outdoor spaces such as Gardens by the Bay, Sentosa Island, and the Singapore Botanic Gardens.
The Northeast Monsoon Season in Singapore is also associated with shorter and less intense rainfall. While showers can occur, they are typically brief and intermittent, allowing you to make the most of your outdoor adventures. You can enjoy the beautiful landscapes, lush gardens, and vibrant cityscape without being hindered by heavy rainfall. It's a fantastic opportunity to capture stunning photos, go on scenic walks, and soak up the city's vibrant atmosphere.
Additionally, the Northeast Monsoon Season coincides with significant cultural celebrations, including Chinese New Year. Singapore comes alive during this time with colorful decorations, festive markets, and vibrant parades. You can immerse yourself in the excitement of the festivities, witness traditional lion and dragon dances, and indulge in delicious Chinese cuisine. The streets and neighborhoods are filled with a lively and joyful atmosphere, providing a unique cultural experience that showcases Singapore's multicultural heritage.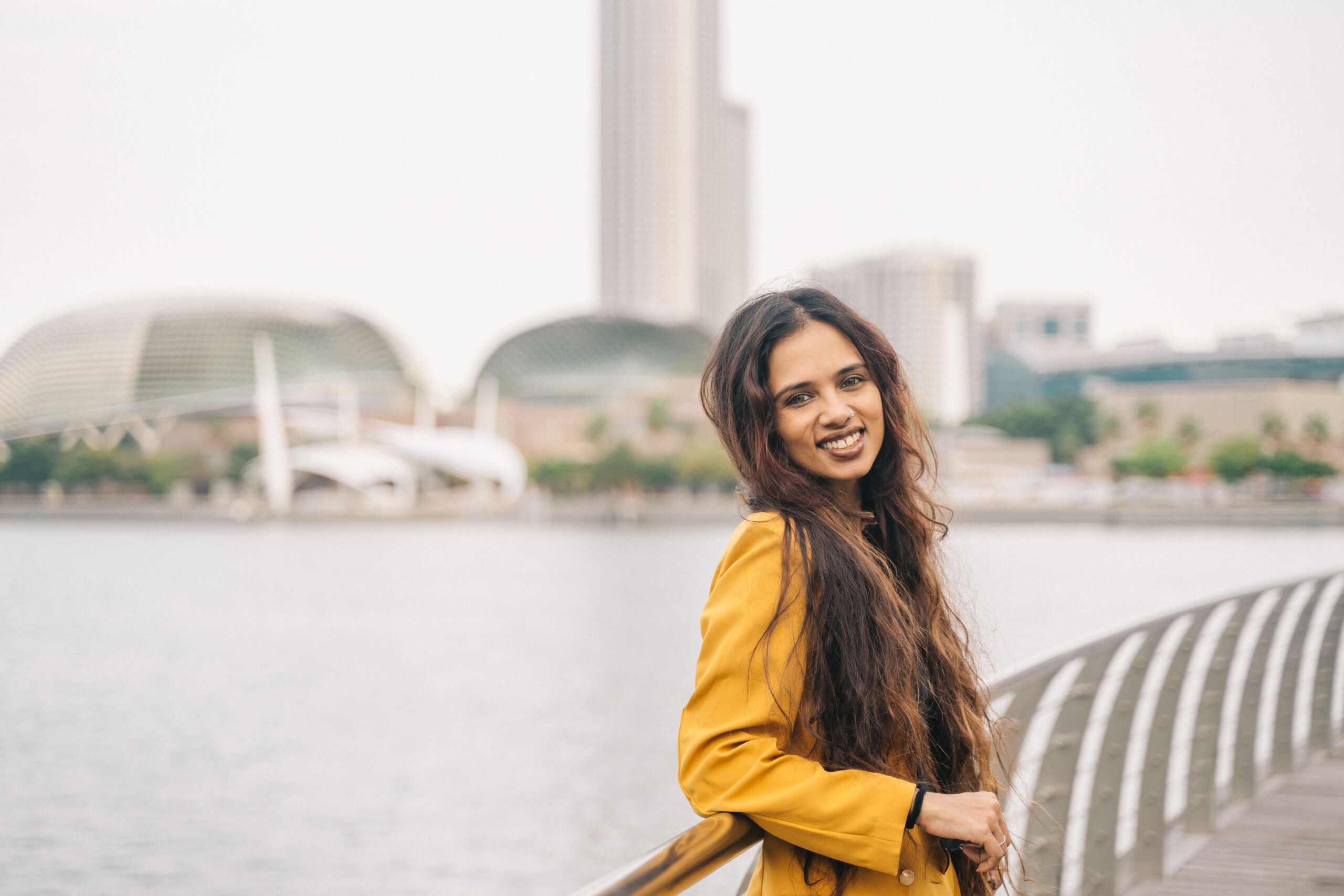 Solo photoshoot by Dirgan, Localgrapher in Singapore
Tip #3
Visiting Singapore during the Great Singapore Sale
Visiting Singapore during the Great Singapore Sale offers a fantastic opportunity for shopping enthusiasts and bargain hunters. The Great Singapore Sale is an annual shopping extravaganza that typically takes place from June to July, coinciding with school holidays in Singapore. This event transforms the city into a shopper's paradise, with numerous discounts, promotions, and deals available across a wide range of retail outlets, including luxury brands, department stores, and local boutiques.
The Great Singapore Sale offers a chance to shop till you drop, with significant discounts on fashion, electronics, accessories, and more. Whether you're looking for designer labels or unique local products, you'll find an abundance of options to satisfy your shopping cravings. From renowned shopping districts like Orchard Road to bustling markets and malls, Singapore provides a diverse and vibrant retail scene that caters to all budgets and tastes.
Beyond the incredible shopping opportunities, the Great Singapore Sale also brings a lively and festive atmosphere to the city. Numerous events and entertainment activities are organized during this period, including fashion shows, live performances, and food festivals. You can enjoy a vibrant street scene, sample local delicacies, and immerse yourself in the buzz of the city's shopping culture.
It's worth noting that visiting during the Great Singapore Sale may mean larger crowds and higher hotel prices due to its popularity. However, if you're a dedicated shopper and enjoy the thrill of finding great deals, the experience and savings can make it a worthwhile time to visit. Just remember to plan your accommodations and itinerary in advance to make the most of your shopping adventure.
Proposal photoshoot by Ben, Localgrapher in Singapore
Tip #4
Visiting Singapore during the Inter-Monsoon Seasons
Visiting Singapore during the inter-monsoon seasons, which typically occur from March to May and August to October, offers its own unique charm and advantages. While the weather is generally warm and humid during these periods, Singapore's consistent tropical climate means you can still enjoy all that the city has to offer.
One of the benefits of visiting during the inter-monsoon seasons is the relatively fewer crowds compared to the peak tourist seasons. You can explore popular attractions such as the Singapore Zoo, Universal Studios Singapore, and various cultural neighborhoods with less hustle and bustle, allowing for a more relaxed and immersive experience. It's a great time to soak up the local culture, visit museums and art galleries, and savor the diverse culinary scene without dealing with long queues or heavy crowds.
Additionally, the inter-monsoon seasons provide an opportunity to take advantage of lower hotel rates. With fewer tourists, accommodations tend to offer more competitive prices during these periods. You can potentially find better deals and enjoy more value for your money when it comes to accommodation choices.
While the weather is warm and humidity levels are higher, it's still possible to enjoy outdoor activities and explore the city. Be prepared with light and breathable clothing, stay hydrated, and plan activities during cooler parts of the day. Singapore offers a range of indoor attractions, including shopping malls, museums, and cultural centers, where you can escape the heat and immerse yourself in a variety of experiences.
Family photoshoot by Jaden, Localgrapher in Singapore
Top Photo Spots in Singapore
1228
Photographers & Videographers
1077
Destinations world-wide
Photo Occasions People in Singapore Love