Choose Your Photographer in Munich
Localgrapher is the largest vacation photo company and the only global video company in the world! Choose from over a 1000 hand picked local professionals and make your perfect memories last forever!
Often booked
Photographer
Special Arrangement Hero
This Localgrapher goes beyond standard requests! Ask for something special.
This is What You'll Get with Every Booking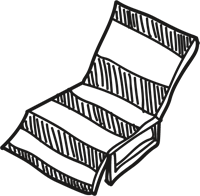 Individual Approach
Handpicked Local Professional
Special Requests Option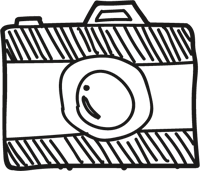 Top Shoot Spot Recommendations
100% Money Back Satisfaction Guarantee
Private Session
100% Money Back Guarantee
We believe in our service and quality of our photos so much that we decided to offer a 100% money back satisfaction guarantee for your photo shoot. If you don't like your online gallery once we deliver it, you can contact us within 7 days and claim your money back. Find more details in our Terms.
Make the Most out of Your Munich Shoot
Tip #1
The Best Time of Year to Visit Munich, Germany
Believe it or not, there is more to Munich than its world-famous Oktoberfest, or is there?
Well, considering it is Germany's third biggest city and the Bavarian capital, we think there is a whole lot to discover here. This means that even if you miss out on Oktoberfest, which as you may have guessed, is in Autumn, there will still be plenty of things for you to see and do around this green city. Don't be alarmed if you see an overwhelming amount of BMWs cruising around this city, it is their birthplace after all.
However, more importantly, we've put together what to expect during your trip to Munich and the highlights of each season. How many days you decide to hire a professional photographer for your trip is something we'll leave up to you.
Tip #2
Visiting Munich in Winter
If you're traveling to Munich this winter or any winter for that matter, we know you won't miss out on visiting the many Christmas markets all around the city. One market that should make it on to your check-list is the market found on Marienplatz, where you can sip mulled wine while cruising through the Christmas crafts. The booths are lit up right around the large Christmas Tree in front of the Town Hall. During the day you can take the family for a ride on the Christmas tram, which serves punch, mulled wine and together you can all listen to Christmas music playing off the speakers and peer out the window at the wintery streets of Munich. 
It should come as no surprise that the Germans know how to entertain themselves during their long winter months. Imagine that right in front of the Nymphenburg Palace, the long canal turns into a fun curling track. This activity is fun for all ages, new to curling and long-time professionals. Just know, this may be the time to bring along your family photographer to catch the family winter fun in Munich!
If you get tired of the cold and need a break from the winter temperatures then spend a day in the many saunas and indoor pools around the city. If you're really feeling adventurous, then try the heated outdoor pool in Dantebad. Don't forget to make time for the Alte Pinakothek, which is one of the world's oldest art galleries, and then hop over to the Late Baroque church known as, The Asam Church, which is an incredibly wonderful site.  
Tip #3
Visiting Munich in Spring
Spring may be the best time to visit the Englischer Garten in Munich, which is shockingly large, spanning 370 hectares! This park is even bigger than NYC's Central Park, with lush green grass, rivers and a picturesque lake. Englischer Garten is a great location to celebrate an engagement, especially in spring, where it won't be too difficult to find your own private sunny or shaded area, though your proposal photographer may prefer to photograph you two in that natural sunlight to truly capture your best moments in Munich! And, you won't be able to miss all of the tulips, hyacinths, and daffodils blooming all around the city, adding a colorful touch of romance to the atmosphere. 
If it's warm enough, get ready for surfing on the Eisbach, though you may want to try it, better leave it to the experts, considering the wave is man-made and the size of the audience that will witness your surfing moves is quite huge. But you won't need to be a professional to enjoy a beer in the many beer gardens around Munich, you'll just have to be of age!
Visit the Nymphenburg, Schleißheim and the Hofgarten Castles and walk around the beautiful fountains and Baroque gardens on a pleasant sunny afternoon. The Castle Gardens make a picturesque backdrop for your enchanting photoshoot in Munich.
Tip #4
Visiting Munich in Summer
Summer in Munich is when things really get heated, literally. After visiting The Lenbachhaus and the Frauenkirche, which supposedly has a shoe-shaped impression by the entrance left by the devil himself, spend the rest of your day in Olympiapark. If you're there at the end of June and early July then you can catch the Sommer Tollywood Festival. There is live music, tents with different activities, a circus, food vendors, and of course, a whole lot of beer! Just don't forget to ask your Munich-based photographer to send your best photos to your Instagram account before the beer starts kicking in! If you're interested in old Bavarian traditions, then catch the Kocherlball or Cook Ball in July where all the nannies, cooks and helpers wake up at 6 AM to dance! 
On extremely hot days, you can rent a bike and head out to the many lakes in and around Munich. Spend a day in lakes like, Fasaneriesee, Lerchenauer See, and the Feldmochinger See. Hire a personal photographer for the day and make a photoshoot of it! Don't forget to bring snacks and cold beer to cool in the lake while you swim and enjoy your sunny summer vacation. If a proposal is in the picture, make sure you Munich photographer is there to capture it, they especially love sunset pictures during the long summer evenings. And, if you stay late into the summer, maybe, just maybe, you can catch the very beginning of Oktoberfest.
Tip #5
Visiting Munich in Autumn
So, we've finally made it to Munich in autumn. And maybe you've already heard all about the Oktoberfest celebrations in Munich and you're wondering what to expect, and if there are other things to see besides the bottom of your beer glass, well you're lucky because you've certainly caught Munich at her brightest.
Expect to meet people from all over the world during your Oktoberfest adventures, and hire a private photographer well in advance before they are all booked up, so you can keep these moments forever. Then you may want to check out the Bavarian Museum to get more insight into this beer-drinking culture! 
Besides Oktoberfest, check out The Kirchweihdult, which is a folk festival where you can explore local vendors selling food products and crafts, and if you're with your family, then you can check out the rides set up for the fun and entertainment.
Moreover, don't forget to explore all of Munich's beautiful parks where you can admire the changing foliage, it's truly a sight to behold. Munich has several affordable photographers that would be happy to photograph you among such a splendid scene. Check out the view from the hills in Luitpoldpark, Nymphenburg Palace Park, and the Hirschgarten for some of the best fall foliage. Then you can check out the BMW Museum and have your photo taken in front of the beautiful Theatine Church, whose facade you won't be able to miss. And on days that feel particularly chilly, head to the saunas or the Müllersches Volksbad, and go for a swim for that true vacation-feel!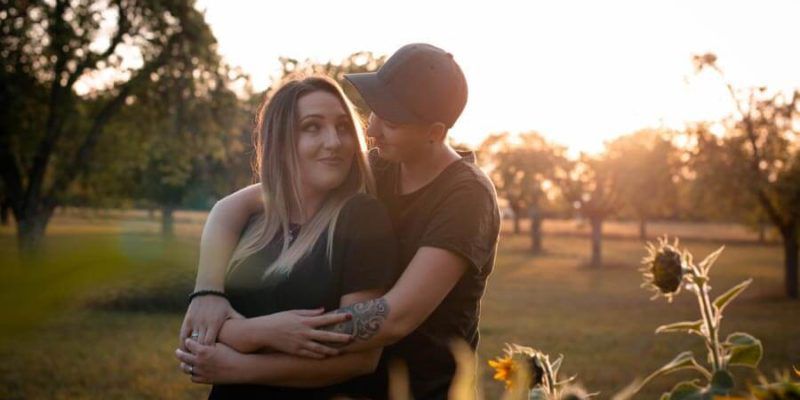 Top Photo Spots in Munich
1221
Photographers & Videographers
1067
Destinations world-wide
Photo Occasions People in Munich Love