Choose Your Videographer in Seoul
Localgrapher is the largest vacation photo company and the only global video company in the world! Choose from over a 1000 hand picked local professionals and make your perfect memories last forever!
This is What You'll Get with Every Booking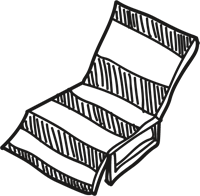 Individual Approach
Handpicked Local Professional
Special Requests Option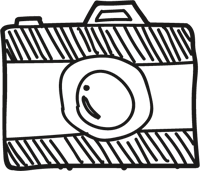 Top Shoot Spot Recommendations
100% Money Back Satisfaction Guarantee
Private Session
100% Money Back Guarantee
We believe in our service and quality of our photos so much that we decided to offer a 100% money back satisfaction guarantee for your photo shoot. If you don't like your online gallery once we deliver it, you can contact us within 7 days and claim your money back. Find more details in our Terms.
Make the Most out of Your Seoul Shoot
Tip #2
The Best Time of Year to Visit Seoul, South Korea
Combining culture, cuisine, history, and art in just one enticing city, South Korea's capital certainly has loads going for it and is definitely worth visiting if you have the chance. Seoul offers an intoxicating mix of old and new. Ancient temples and palaces lie side by side with towering skyscrapers, thriving shopping, and sleek, modern buildings.
Any time of a year, there's something to grab your eye for the perfect background to the perfect photo shoot, whether it's during the mesmerizing parades during Lunar New Year, ice skating at City Hall, or visiting the stunning Gyeongbokgung Palace, the largest and most impressive of the Five Grand Palaces.
Tip #3
Visiting Seoul in Spring
In every season Seoul has something to offer and spring has no end of parks, palaces, and hiking paths on nearby mountains.
Photographing during Cherry Blossom Season
Nothing compares to the cherry blossoms blooming in mid-April which are everywhere! These are the perfect background for hiring an engagement photographer in Seoul, South Korea. You can easily view them from parks, palaces, and walking paths to take in the Yeouido Spring Flower Festival where you can walk under entire roads canopied by the picturesque pink and white flowers. Make a proposal with a Seoul-based photographer to capture the special moment.
Festival photos like no others
There're many opportunities for the perfect background for any special kind of shoot with a photographer here in Seoul, South Korea. In May, there are countless festivals, such as the Lotus Lantern Festival during Buddha's Birthday, when downtown Seoul is covered in multi-colored lanterns and a spectacular parade makes its way from Dongdaemun Gate to Jogyesa Temple.
Photo at N Seoul Tower is a Must!
Another great thing to check out in Seoul is the N Seoul Tower, located on Namsan Mountain. This tower is Seoul's second-highest point, with a total height of 236 m. Hire a private photographer and take in breathtaking views during the day or night from the tower. Couples also like to leave love locks up on the tower to signify the long-lasting promise of their relationship, which you can make last forever with a personal photographer in Seoul.
Spring Photo Session at the Honor Guard Ceremony
A must-see event in this city is something that you can only find in the Spring and Autumn and it's the Honor Guard Ceremony, which is an exhibition that has three main events involving swordsmanship, a women's group, and a joined group. Members of the army, air force, marines, and the navy take part in these demonstrations making the ceremony a truly memorable experience for visitors.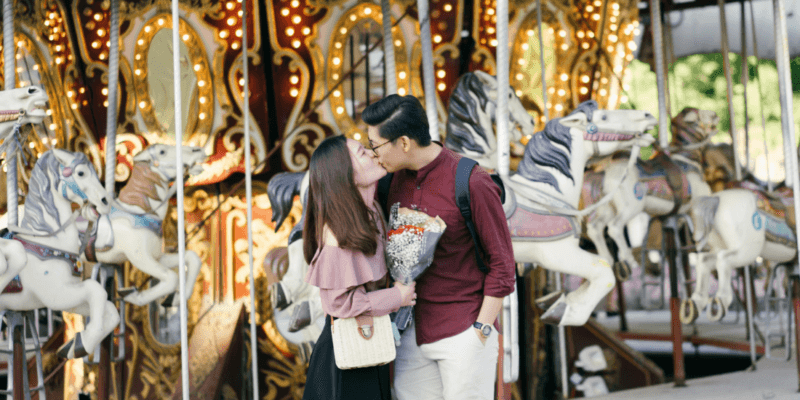 Tip #4
Visiting Seoul in Summer
Summer in Seoul is a very exciting period to be in Seoul with many festivals going on such as the Valley Rock Music & Arts Festival and the Incheon Pentaport Rock Festival. There are also many beaches and water parks located just outside of Seoul.
Summer Photoshoot in the Palace
One of the most iconic parts of Seoul is the Gyeongbokgung Palace, which is a large 14th-century palace filled with museums and gardens. People walk around the palace wearing traditional Hanbok clothing, (it saves you money on the entrance fee) it's like taking a page right out of history!
Neighborhood Photo Shoot for Visitors of All Ages
There's also Bukchon Hanok Village, a traditional Korean neighborhood, here in Seoul and also a very popular tourist attraction, where you can hire a Seoul family photographer with the perfect background. In the middle of Seoul, there's the Cheonggyecheon Stream, a 10-kilometer-long stream in the middle of the city which is an outdoor exhibition and festival area. Especially during Christmas and holidays like Buddha's Birthday and the Lantern Festival, the stream is decorated with light arrangements and art pieces.
Photo at the North Korean borders
Another iconic place for photo opportunities is the DMZ, where you can take a glimpse of North Korea from the famous Dora Observatory, and then continue to Dorasan Station, the last station before the border with North Korea. All of these are amazing tourist attractions that you can explore and capture those special moments with the best photographers in Seoul.
Tip #5
Visiting Seoul in Autumn
As Seoul prepares for fall, events such as the Seoul International Fireworks Festival and the Hanseong Baekje Cultural Festival provide plenty of fun activities to do (and opportunities to grab a beer or wine while you're there).
Eclectic Photo Session at the gardens of Seoul
October is without a doubt one of the most pleasant months to visit the Korean capital. One of the best tourist attractions for this season is Changdeokgung Palace, This palace is especially popular because it has a large "secret garden" with countless temples, pavilions, and exotic flora and fauna. Hire a professional photographer who knows the area and takes photos in these locations every day! Changdeokgung is especially popular during Autumn with beautiful foliage.
Autumn Colors Look Fantastic in Photographs
Also, during this time, Korea's mountains transform into an awe-inspiring array of reds, yellows, and oranges. If you hire a photographer from Seoul, take a trip to Namsan Mountain and Bukhansan National Park to see the changing leaves set against a sprawling cityscape and take some beautiful shots. The view is breathtaking! Another iconic place to visit is Gangnam district, made famous by "Gangnam Style". A visit to Seoul would be incomplete without taking a photo in front of the 'Gangnam Style' statue in front of COEX Mall. Your Seoul photographer will take the best pictures for your Instagram feed with PSY, Uppa Gangnam Style! Ready to visit this city? Check out the price for booking a Barcelona-based photographer HERE.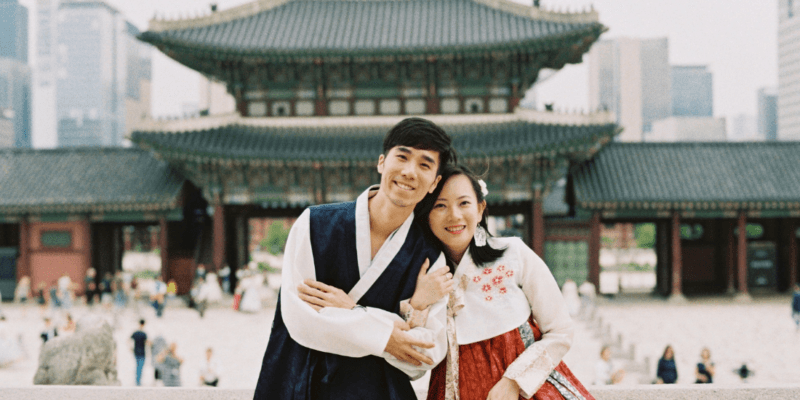 Tip #6
Visiting Seoul in Winter
While most travelers prefer to avoid the cold, there is a certain charm about wandering around the ancient palace grounds and hanok villages in thick, white snow.
Chill Photo Session in the Winter Fairyland
There are many ways to take advantage of the cold weather, such as hiring a photographer in Seoul, South Korea and go ice-skating at City Hall, snacking on seasonal street food, or hitting up the nearby ski resorts. Furthermore, South Korea's efficient transportation system runs like clockwork despite icy conditions, making it a breeze to get around, so your photo shoots will never be delayed no matter the conditions!
Local Photographer for Your Christmas Celebration
For visitors who don't mind the cold, December can be a fun time to visit Seoul. Yes, there's the cold, but there's also snow, festive décor, and lots of merrymaking. While businesses shut down for Christmas in many cities worldwide, larger businesses in Seoul boom with festivities and events throughout December and rarely close for the holidays. Take full advantage of your Christmas holiday in a city that never sleeps (even for Christmas!) If you arrive after Christmas, no worries! This is the time when you can hire an affordable photographer in Seoul, and check out Gwanghwamun Square, a lovely square is located in front of Gwanghwamun Gate, the main gate of Gyeongbokgung Palace. You can also check out Bongeunsa Temple, a beautiful Buddhist temple on the slopes of Sudo Mountain. It somehow still retains its peaceful atmosphere despite the skyscrapers that are now rising up around it.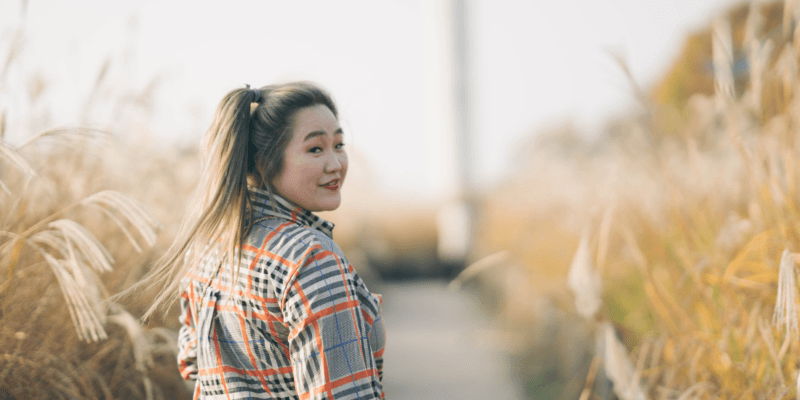 1225
Photographers & Videographers
1075
Destinations world-wide
Photo Occasions People in Seoul Love