4. 2. 2020
20+ Couple Travel Photo Spots You'll Break Instagram With in 2020
There is no denying that every couple needs an essential break form umpteen number of people around. Going on vacation trip together is, without a doubt, one of the best ways to escape the rigors of a busy routine. And clicking some memorable pictures with your loved one is one of the best ways to sustain your relationship and become a "couple goals" for people in a relationship, particularly your Instagram followers. If you have made up your mind to make an imprint of your relationship memories and to look for some inspirational couple travel photo spots, we have you covered here.
From the mesmerizing deserts in Dubai to the enchanting reserves of South Africa to the magnificent architectures of Rome, we have included here some great destinations around the world. Interestingly, all these places have spectacular photo spots that all you need to leave your Instagram followers in awe.
So get ready to clean sweep across the globe as you will be discovering some new sites you have never heard before. All you need is to hire our professional local photographers to give your vacation photographs awesome scenery that looks so perfect to be real.
Our team of travel enthusiasts and photographers have pooled in their great wealth of knowledge to single out some excellent and enthralling photo spots for couples to make tons of memories. Unleash your explorative side with us as we take you down the list of 20+ couple travel photo spots you'll definitely break your Instagram with.
Best Couple Travel Photo Spots for Your Perfect Instagram Feed
Spot #1
Sun-kissed Beaches of Tropical Goa
Known for its plenty of touristy spots, Goa is one of the fun cities in India. Its pristine beaches with scintillating palm trees are what make this city heaven of photo spot for couples. And that is the reason why Goa is the first on our list of destination photo spots. 
Don't miss out on Chapora and Aguada beaches if you want to unwind and enjoy the tranquility of crystal clear waters.  Other than beach photo spots, Goa is loaded with plenty of nice places to explore, and our professional photographers can help you choose the best spots in both North Goa and South Goa.
Interestingly, the Indian city has some must-to-see ancient churches like the Church of St. Francis of Assisi, which will certainly give your photos spectacular scenery.  
Not only this, Goa is full of wow markets such as local Mapusa market that makes a perfect spot to take unusual and candid photos with your loved one.
Photo: Shammi, Localgrapher in Goa
Spot #2
Jardin du Luxembourg in Paris
What is a picture in Paris without the Eiffel Tower! The magnificent building is an epitome of mastery, elegance, and of course, LOVES.  Choose Trocadéro as your couple travel photo spot to enjoy the best view of the Eiffel tower and capture your magical moments with the love of your life.
However, Paris is not only about visiting the Eiffel Tower. The "city of love" has a plethora of spots to take pictures and make memories. Jardin du Luxembourg, for example, is another spot to have some unforgettable photos taken there and break your Instagram. 
The fountains, state-of-the-art museums, and luxury restaurants found around Jardin du Luxembourg also provide good scenery for breathtaking photos.
Photo: Manon, Localgrapher in Paris 
Spot #3
Mesmerizing Alleys of Santorini in Imerovigli
If you have ever been to Santorini, there is no way its sunsets and dreamy locations did not mesmerize you. The beautiful city can make you fall in love with your partner over and over again. Imerovigli, for instance, is one of the perfect couple travel spots with its picturesque outlay of alleys. You can easily reach Imerovigli via road going to Oia. 
It is located right next to Santorini caldera and makes an ideal photo spot for couples with its perfect sunset backdrop. A romantic photo there with your significant one will certainly, leave your followers in awe.
Awesome backgrounds like the archeological museums and luxury hotels with stretched pools are available in this Greek city to give your photos an exclusive feel.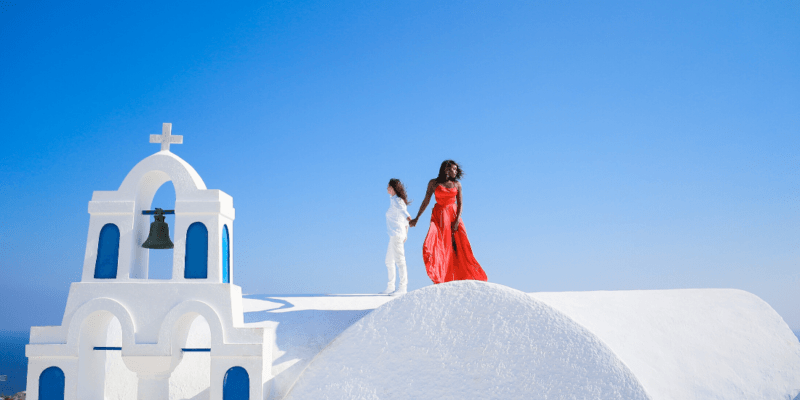 Photo: George, Localgrapher in Santorini
Spot #4
Wat Benchamabophit Dusitvanaram in Bangkok
Bangkok is known for its customized sightseeing, marvelous ancient architecture, and Thai temples, and Wat Benchamabophi Temple is no exception.  The marble temple is the precedent of Thai art and is the center of tourists' attention. It perfectly represents the Chinese and European design influences, and that is what makes it an ideal couple travel spot.  
The Grand Palace, similarly, is another spot to capture your love as well as the grandeur of royal life. Moreover, Bangkok's floating markets are one thing you don't get to see everywhere. 
Markets like Tailing Chan and Damneon Saduak are called "Venice of Asia because of their picturesque ethnic backdrops. The locations are perfect for any couple looking for a traditional Asian theme.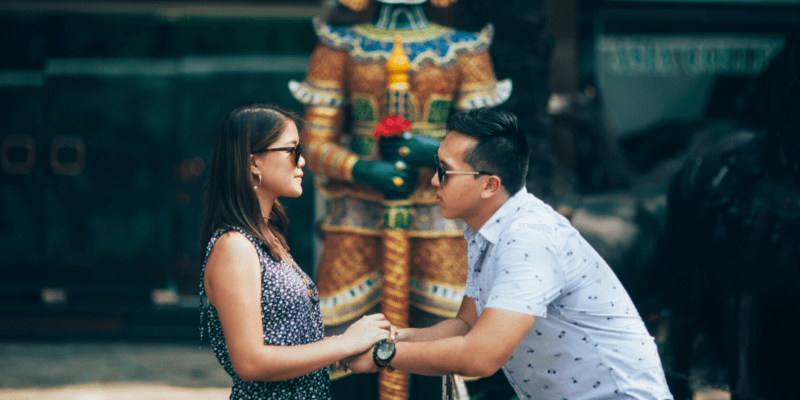 Photo: Jochoz, Localgrapher in Bangkok
Spot #5
Deoksugung Palace of Seoul
The Deoksugung Palace is a perfect symphony of the ancient and modern craftsmanship. This architectural masterpiece is a perfect travel photo spot for couples who are keen lovers of tradition but want to add a spice of modernization to their couple travel photo shoot. 
All you need is to succumb to the elegance of the palace and let your Localgrapher capture your loving moments.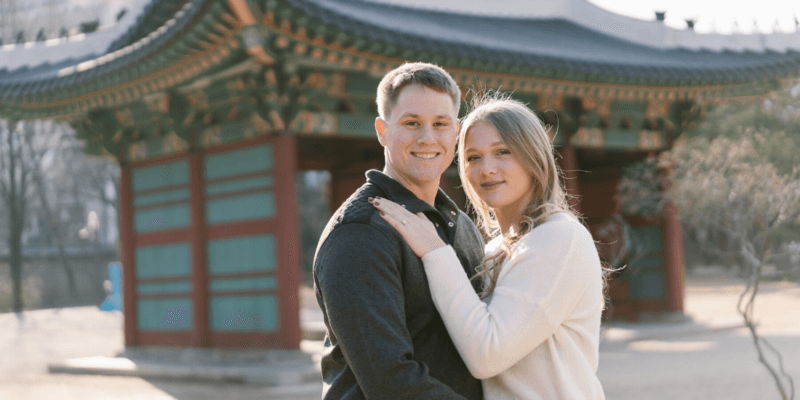 Photo: Ashlee, Localgrapher in Seoul
Spot #6
Sand Deserts and Tranquil Beach in Dubai
With a plethora of 'Instagram-worthy' spots, the desert safari in Dubai, certainly, takes the lead. The golden and buttery sand, sure-to-be-brilliant sun above the horizon, and rippled dunes will rock your Instagram photos. All you need is to unleash your inner Arabian prince and princess when enjoying outdoor fun and Bedouin lifestyle at Desert Safari.
Give your vacation photo album a unique twist and add some romantic poses taken at Dubai beach to it. The contrast of desert and beach will make a perfect depiction of your sweet and sour relationship with your partner. Our photographers know how to seize your chemistry and turn it into impactful photos to break Instagram.
This should be top of the list for any couple looking for an iconic vacation spot to take breathtaking photos.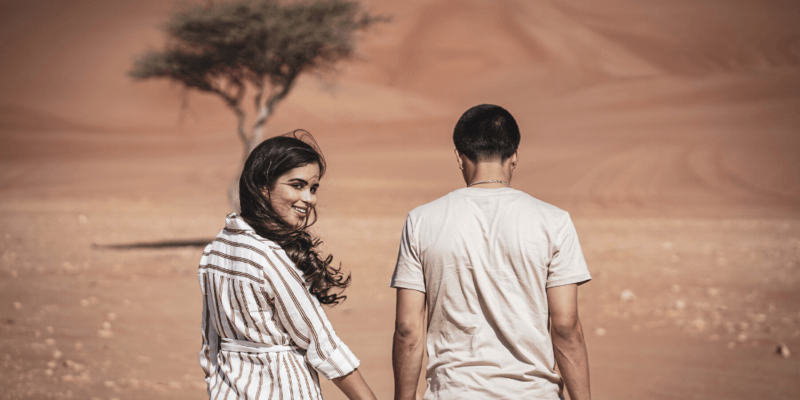 Photo: Agniezska, Localgrapher in Dubai
Spot #7
The Captivating Views of Kirstenbosch Graden in Cape Town
The stunning city of Cape Town in South Africa is one of the places you must explore if you are on a vacation trip with your loved one. 
Pay a visit to Kirstenbosch Garden in Capetown, which is one of the great botanical gardens in the world. The sheer grandeur of its setting is what sets it apart from other couple travel photo spots. It is nestled against majestic slopes of Table Mountains in Cape Town. 
Whether you click while hiking on Skeleton Gorge or exploring shady trails, the panoramic views of canopy walkways will make your couple photos truly worth taking. Make sure you make the most of this opportunity and experience the wholesome adventure of the botanic garden with your significant one. Take great photos with some of Africa's most beautiful plants. 
This is one of the photo spots we are certain you will remember forever.
Photo: Lee, Localgrapher in Cape Town
Spot #8
Cloud Forest and Botanical Garden of Singapore
Don't miss out on cloud forest when you plan a travel trip to Singapore. Its giant indoor rain forest makes one of the most exciting Instagrammable spots, offering you a scenic backdrop to take plenty of couple travel photos.  
Also, add Singapore's Botanical Gardens to your list. There are only a few places as beautiful as this garden in the world. This garden has an array of stunning flowers of vibrant colors, creating a breathtaking floral background to capture insta-worthy photos with your partner.
The garden is home to some of the rarest flowers on the surface of the earth. These unique can entrance you with their natural beauty. This is a perfect spot for couples who are lovers of nature.
Photo: Ben, Localgrapher in Singapore
Spot #9
The Iconic Notting Hill of London
Noting Hill in London has a unique electric drive that will instantly perk up your spirit. This quintessential English neighborhood with its charming feel is a good spot to take your perfect romantic vacation photos. 
If you want to make the most of your visit to Notting Hill, plan a trip around its local carnival time. The second-largest carnival in the world is an ideal time to have an electrifying couple photoshoot with your Localgrapher.
Photo: Natasha, Localgrapher in London 
Spot #10
The Medieval Skyline of Beylerbeyi in Istanbul
Istanbul is a city known for its fusion of diverse cultures. It symbolizes the fusion of Europe and Islam. 
With a skyline adorned with ancient domes, Beylerbeyi can be one of your go-to destinations in Istanbul. The place offers a delightful view of Bosporus, which you can lock in your couple photoshoot.
Moreover, places like Karakoy, Sultanahmet, and Ataturk Arboretum have some great medieval architectural buildings which make Istanbul a land of photo opportunities.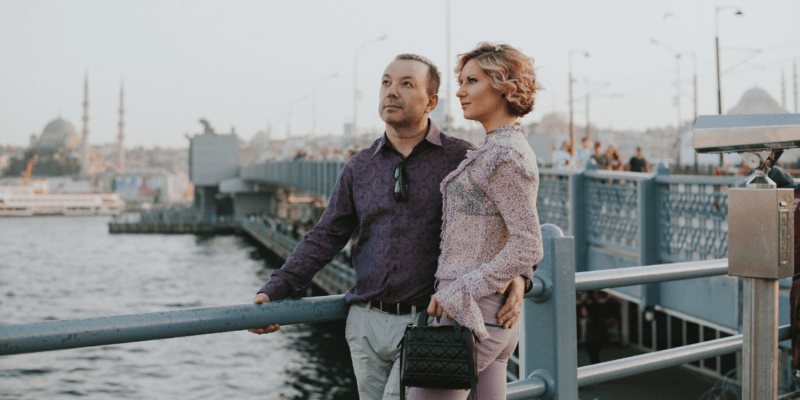 Photo: Abbas, Localgrapher in Istanbul
Spot #11
Romantic Islands of Phuket
Graced with pristine waters and adorned with well-spaced trees, Phuket is the place that should be in your 2020 travel bucket list. Its iconic scenery will make your Instagram followers fall in love with your photos. The clear sands and lush-green trees give photos of a stunning effect. Know that photos taken on this island will not need any filter. 
Enjoy the beauty of this untapped island while your Localgrapher spells the magic of their photography.
Photo: Anna, Localgrapher in Phuket
Spot #12
The Sensational Montjüic in Barcelona
This beautiful hilltop neighborhood is a favorite spot for travel enthusiasts. With so many grand edifices such as the historic Castell de Montjüic and the dazzling Montjüic Fountain, you can never run short of Instagram-worthy photo spots when touring Barcelona. 
Your Montjüic couple photos will make your Instagram photos stand out.
Photo: Anna, Localgrapher in Barcelona
Spot #13
The Vibrant Tsukiji in Tokyo
This photo spot doubles the fun when you travel to Tokyo with your loved one. 
Tsukiji, for instance, is full of enthralling energy that gives couples an instant inspiration to click tons of candid shots. Capture some captivating moments in Tsukiji's romantic restaurants. This is a go-to destination for couples who want to create enthralling travel photos.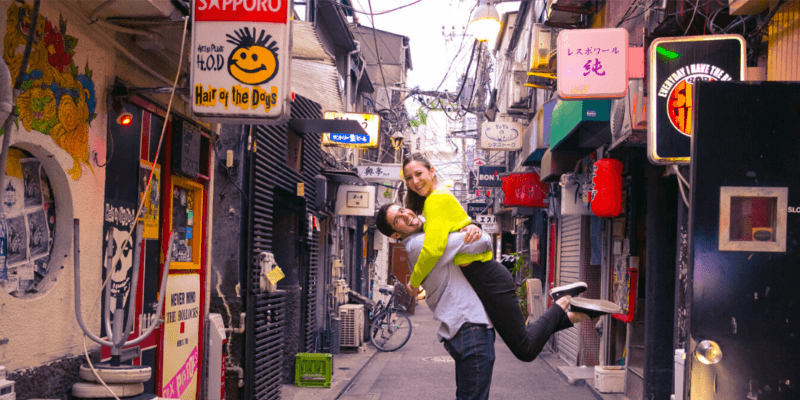 Photo: Yayu, Localgrapher in Tokyo
Spot #14
The Ancient St. Angelo Castle in Rome
This couple travel photo spot demonstrates a unique medieval time feel. Ancient St. Angelo Castle is a popular mausoleum and has been one of the favorite photoshoot spots of many tourists. Its captivating and panoramic outlook can create a powerful appeal in your Instagram photos.
Photo: Polina, Localgrapher in Rome
Spot #15
The Enchanting Gantry Plaza of New York City
Found in the center of New York City, Gantry Plaza State Park is one of the most famous locations on Instagram. It offers scenic views of the majestic Manhattan skyline. The state parks can delight you and your significant one with its 15-acres urban oasis. The cool landmark allows visitors to take some creative photos. 
Moreover, the places like Grand Central Station and the Williamsburg in New York are the famous meeting spots of the lovers. Why not let your Localgrapher take some excellent photos to add to your fairytale?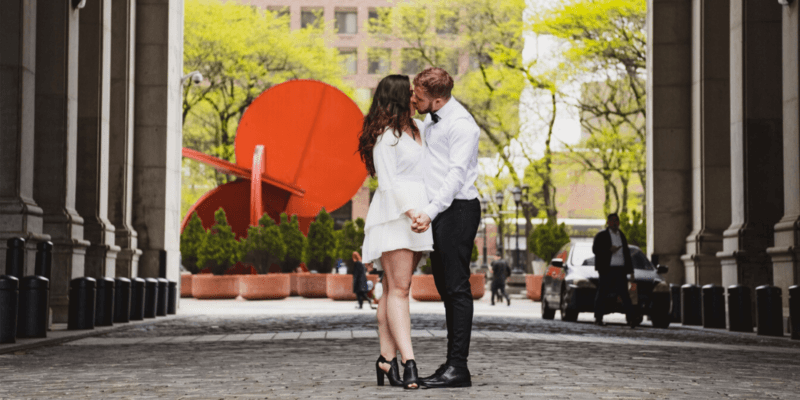 Photo: Sofi, Localgrapher in New York City
Spot #16
The Glorious Twin Tower of Kuala Lumpur
The travel enthusiasts describe Petronas twin tower as a Jewel and pride of Kuala Lumpur. Taking a picture with the twin tower at night is the right idea to attract followers and make them follow your Instagram account. The sparkling glow of the twin tower creates a magical scene in your pictures that you can never get tired of seeing again and again. Don't hesitate to take loads of electrifying photos at this glorious tower.
Photo: Kent, Localgrapher in Kuala Lumpur
Spot #17
The Scintillating Night Lights of Hong Kong
Hong Kong has a lovely skyline of high rise buildings. With their scintillating lights, these buildings add a fresh buzz of urbanization to this region. 
You can create tons of intriguing photos and show the splendors of technology to the world through your Instagram. This is one of the Asian spots we highly recommend to couples for wonderful nightlife photo themes.
Photo: Amber, Localgrapher in Hong Kong
Spot #18
The Fascinating Rialto Bridge of Venice
This Italian bridge in the ancient city of Venice and has made it to our list of best couple travel photo spots due to its charming effects in pictures. You may find an array of restaurants and interesting spots around Rialto Bridge to help you capture an amazing view.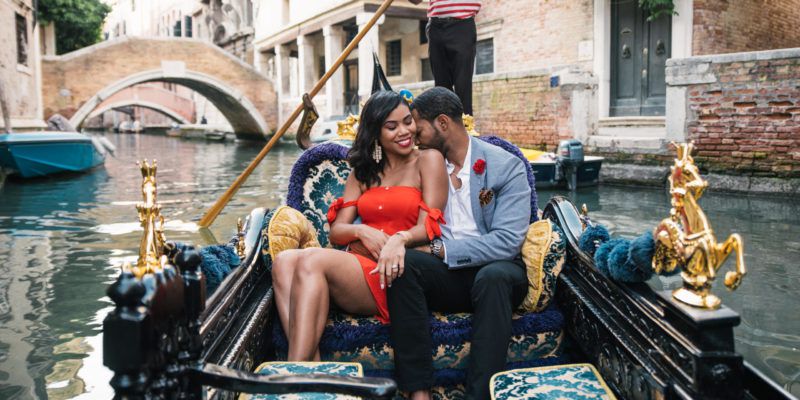 Photo: Silvia, Localgrapher in Venice
Spot #19
The Beautiful Prague Castle
Built-in the 8th century, this castle is the largest and one of the oldest castles in the world. It gives a scenic background of royalty and adventure. The overwhelming beauty of the Prague Castle is perfect for couples who are fond of medieval architectures and want to seize the past millennium feel in their pictures.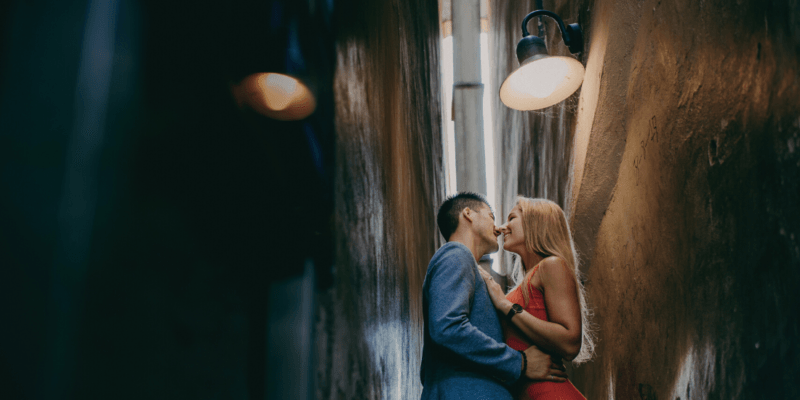 Photo: Braulio, Localgrapher in Prague
Spot #20
The Amstel Park Of Amsterdam
This one-of-its-kind park welcomes visitors with a line of beautiful and enchanting gardens. With its interesting 16th century features, Amstel Park makes a great couple travel photo spot and gives you a feeling that you are a character of a romance novel.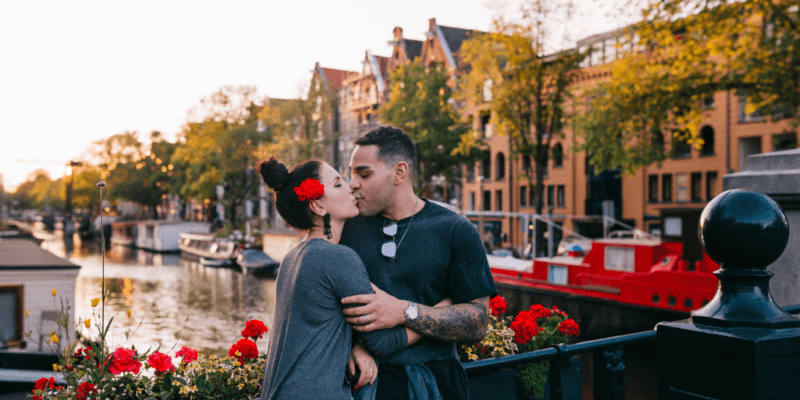 Photo: Philippe, Localgrapher in Amsterdam
Spot #21
The Exciting Fisherman's Bastion in Budapest
If you always wanted to be part of the fantasies of Disney movies, this dreamy spot in Budapest can help you relive your fairytale.  
Fisherman's Bastion has a fairytale appeal with its enchanting look of a true castle. And this is what makes it one of the raging destinations of 2020 and can give your couple photography a surreal touch.
Photo: Oliver, Localgrapher in Budapest
Spot #22
The Sacred Temples of Kyoto
Leisure+ Travel= Kyoto
The equation above explains enough why we added Kyoto to our list of best couple travel spots.
With more than 3000 Buddhist temples and tons of UNESCO heritage sites, this Japanese city has remained a top photo spot for couple photoshoots. Kyoto is also popular as a Japanese headquarters of Culture and adds a story to a couple of photos. That is the reason why it has become the most sought after destination of adventure-seeking couples.
From the temple roofs to the bamboos and geishas, this destination will give you a wide array of photo spot options and themes to choose from. Your Localgrapher can help you choose the best spots to capture memorable couple photos.
Photo: Dario, Localgrapher in Kyoto
Spot #23
The Natural Theme of Iceland
Iceland is a paradise of photogenic and natural spots. The blue lagoon in Iceland tops our list of best photo spots in Iceland. It is one of the world's warmest lagoons and creates enthralling pictures. 
Break Instagram by taking some daring and exciting photos around Iceland's Geysers. Your romantic poses in alluring northern lights around geyser will get your followers hooked to your Instagram photos. The Dettifoss Waterfalls are also a great place in Iceland to witness the magic of nature.
Photo: Ola, Localgrapher in Reynisfjara
The mentioned destinations are some of the worth considering spots for your next couple travel photo shoot. These awesome destinations will allow you to explore, have fun together, and create magical memories with your partner that will last forever. All these destinations have something inspiring and enchanting and will add to your travel experience.  
Once you compile your to-do list with your loved one, all you need is to book your local photographer through our website for shoots in your preferred destination spot. Our photographer specializes in taking out of the world travel photos of the couples and making their trip a "journey to remember. Get ready to break your Instagram with 2020's best travel photos.
Buy memories, not things…
Limited time only!
SEE OUR GIFT CARDS
Great customer service and experience
Photoshoot in very short term
The most destinations on the market
Very positive customer feedback
1114
Photographers & Videographers
990
Destinations world-wide
100% Money Back Guarantee
We believe in our service and quality of our photos so much that we decided to offer a 100% money back satisfaction guarantee for your photo shoot. If you don't like your online gallery once we deliver it, you can contact us within 7 days and claim your money back. Find more details in our Terms.