22. 7. 2019
15+ Pregnancy Photoshoot Ideas You Didn't Know About
Giddiness, amazing changes, and excitement – whether first or third – pregnancy is not less than a roller coaster of emotions. Although this journey is physically exhausting for women, the idea of having some beautiful maternity photos can fill them with excitement.
Generally, weeks 28 to 32 are considered the best time to show off that endearing baby bump. But timing is not the only thing that is important when it comes to pulling off some stunning maternity photo ideas. You need unique ideas that not only make your pregnancy photoshoot stand out but also offer something to cherish forever.
Don't worry if this is the first time you're planning to do a pregnancy photoshoot. At Localgrapher, we're all here to help you create some insanely creative maternity photos. Let's give it a go!
The Most Amazing Pregnancy Photoshoot Ideas 
Tip #1
Have Fun with Floral Dress
This pregnancy photo idea isn't just about wearing a floral headband and flaunt with your baby bump. But it is more about creating a moment with a flowing dress that has a dreamy long trail. When a floral dress sweeps up in the air, it, without a doubt, creates a powerful image of a super mom. The pictures will come out best if you're at least 40-weeks pregnant.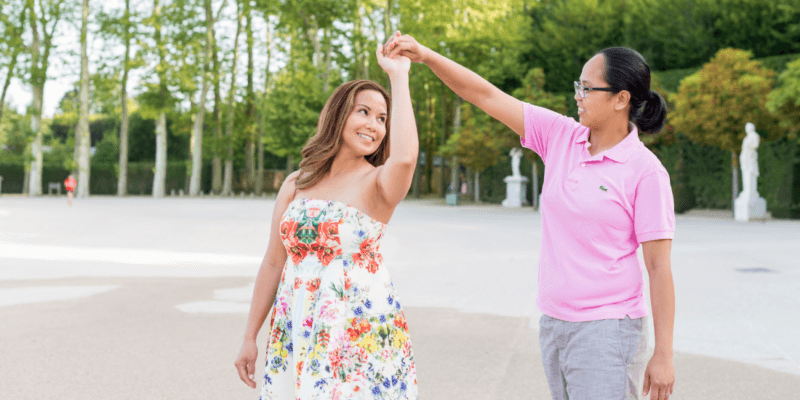 Tip #2
Hit the Street
If you don't want to get clicked curling up on the bed or couch, then go out and have some industrial feel of local streets. All you need is to trust your maternity photographer to capture urban chic poses and add a textured backdrop to them. Our qualified local photographers know exactly how delicately a mom-to-be should be handled.
Tip #3
Bring a Homely Feel
Although your posed maternity photos look super-glamorous, you always have an option to add an intimate feel to it just by setting up the photo shoot where you live. What can be cozy, casual than capturing your emotional moments in the comfort of your home?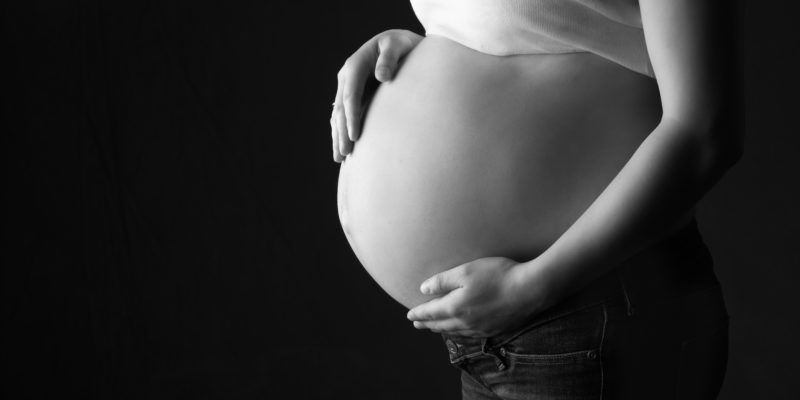 Tip #4
Let the Baby Meet His/Her Siblings and Family
It might sound not oh-so-unique idea to you, but this maternity photo idea is too cute to be excluded from your maternity photoshoot. If it is your second or third pregnancy, let your older kiddos formerly introduce themselves to the on-the-board baby by capturing the moments. 
After all, it is not only you who is excited to meet the new baby! Plus, this special photoshoot can be later added to your family portrait.
Tip #5
Letter Board with a Cute Caption
What about adding a playful element to your pregnancy photo shoot with a little letter board? One of the unique ideas, it is all the rage on social media and we can totally understand why. It is undeniably an adorable idea to write snarky messages and share them with friends and family.
Tip #6
Capture Your Swollen Tummy from Different Angles
Show off all those beautiful curves by photographing your baby bump from various angles. Hiring a professional photographer is the best idea to capture the remarkable changes in your pregnancy and cover some classic maternity photo ideas out there.
Tip #7
Keep It Humorous and Fun
Not all pregnancy photos need to be romantic and serene.  That means you can capture your pregnancy in a humorous way.  Make it simple yet incredibly funny by just holding your baby bump and adding a caption "About to Pop". Discuss more interesting ideas with your private photographer and go for something different.
Tip #8
Head Underwater
No need to feel overwhelmed by the idea, it is completely safe and surely one of those you didn't hear about before. You can opt for this pregnancy photoshoot; especially if you're a good swimmer. Photograph your baby bump underwater.  The reflection and distortion are what makes it look cool and unique.
Tip #9
Get Some Baby Gear
No doubt the right pregnancy prop can take your photos to the next level. Dig through the exciting baby stuff or use some you've been stocking up.  Incorporate toys, clothes, books and everything you feel will add feel to your pregnancy photoshoot.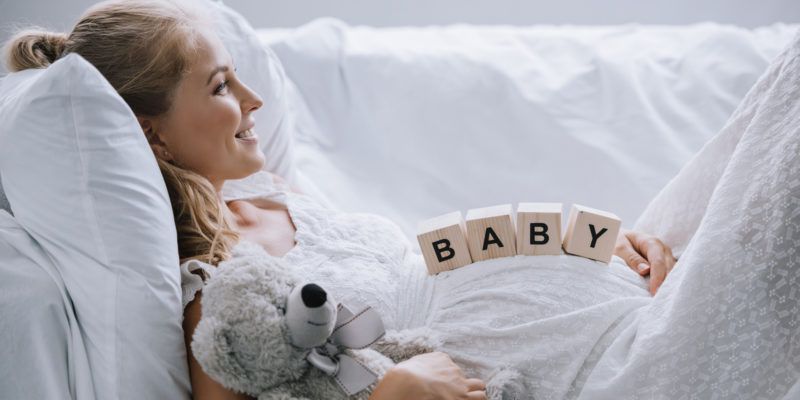 Tip #10
Try Greenhouse Effects
Go all-natural with this amazing greenhouse pregnancy photoshoot. Click amidst lively plants and use the greenhouse as camouflage if outdoor photoshoot seems difficult.
Tip #11
Pose with a Graffiti wall
What a great way it is to add tons of colors into one simple picture.  Graffiti walls with eye-catching street art and urban murals are easy to find. Steal this wonderful idea for your pregnancy shoot.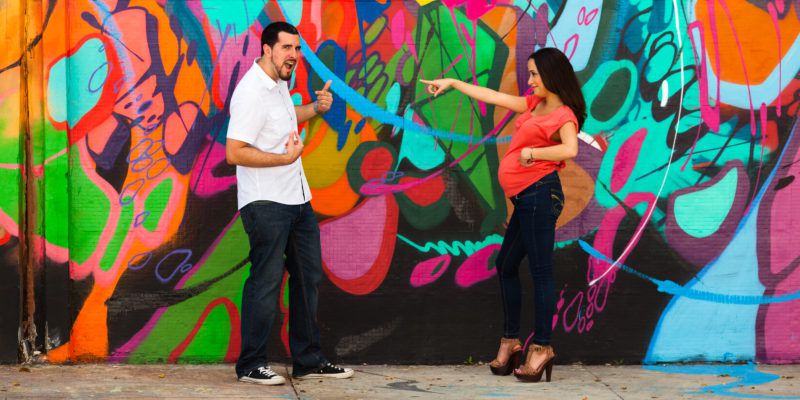 Tip #12
Embrace Rainbow Colors
The idea is incredibly unique and typically for the moms-to-be who have experienced a loss. This is the best way to pay homage to the lost baby who never made it to the world. Colored smoke in your background shows your bravery and celebration of a new arrival.
Tip #13
Go all-natural
You can celebrate the uniqueness and beauty of a nude body in numerous tasteful ways. A well-placed hand and a lacey robe can best capture the maternity photos.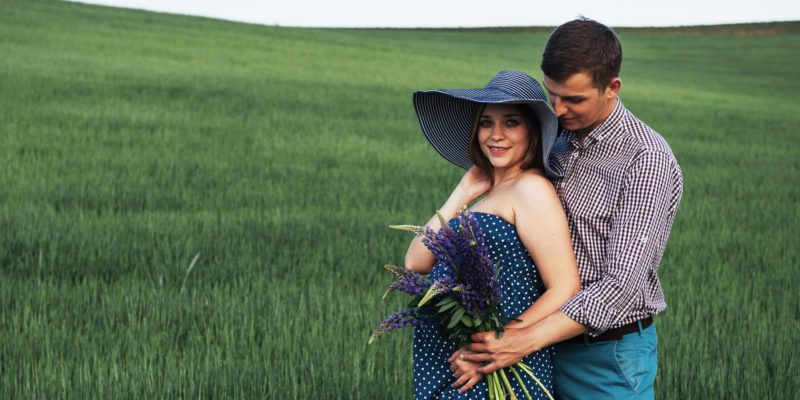 Tip #14
Get Some Traditional Attire
Lend some artistic air in your pregnancy photoshoot by working some traditional clothing into it.  Not do they only add a meaningful nod to a cultural background but also vibrancy to your pregnancy photoshoot.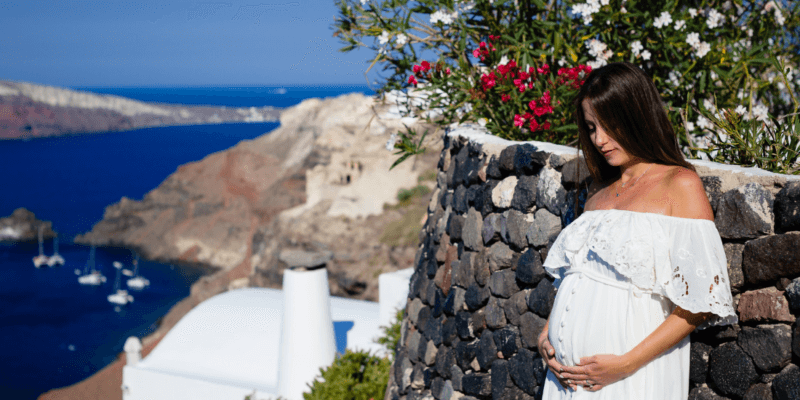 Tip #15
Show some Sports Man Spirit
Sports enthusiast?  Don't hesitate to show your passion for sports through your pregnancy photoshoot. Buy some cute baby-size jerseys and make poses with them.
Tip #16
Have a Good Soak
This is one of the trendy pregnancy photos. Float in a milk bath, surrounded by beautiful and delicate petals. Your personal photographer can add life to it by capturing it in the most magical way you have ever imagined.
Tip #17
Earth-Mama Essence
This pregnancy photoshoot is the best way to seize all your natural earth-mama instincts. Shoot at a fruit grove nearby you and make your maternity photoshoot look extraordinary.
All in all, maternity sessions are a great and intimate way to build a long-lasting relationship with your baby.  Allow your Localgrapher to help you strengthen your bond with your little one while he/she is still in your tummy with a perfect pregnancy photoshoot.
Buy memories, not things…
Limited time only!
SEE OUR GIFT CARDS
Great customer service and experience
Photoshoot in very short term
The most destinations on the market
Very positive customer feedback
1183
Photographers & Videographers
1041
Destinations world-wide
100% Money Back Guarantee
We believe in our service and quality of our photos so much that we decided to offer a 100% money back satisfaction guarantee for your photo shoot. If you don't like your online gallery once we deliver it, you can contact us within 7 days and claim your money back. Find more details in our Terms.