17. 7. 2020
Why You Need a Photoshoot Where You Live
A lot of people think traveling around their homeland is monotonous. They find it uninteresting and dreary because they have spent their entire life there. Nothing seems new, exotic, or exciting as they have visited the local spots plenty of times. If you're one of them, you might be overlooking the idea of reminiscing memories or ignoring photographic opportunities your city offers you. Once you change the perspective to see your hometown, you will begin to notice the uniqueness of the places around you. 
No matter if you live in small-town like Cefalù or a resident of a metropolis like New York, having a professional photoshoot in your native land has a plethora of home turf advantages. And do you know the best way to do it? Imagine yourself as a tourist who is there to explore and travel around the city. 
This simple idea can offer you an entirely exciting and electrifying look over your naïve town. From buildings, streets, beaches to your backyard, you will discover the hidden beauties of your city. And with professional photographers, you can relive the beautiful moments in your hometown like never before.  
Remember that personal photographers can turn your spontaneous moments into beautiful photos. They click photos that you can keep as never-forgetting souvenirs. Let's plunge into the details and find out why photo shooting, where you live, is a fantastic idea.
Local Photographers All Around the Globe
There is no denying that photography is the best way to document your life. Whether they are infancy photos to graduation to wedding clicks, everyone loves to preserve and captures a beautiful life journey, especially by booking a professional photographer. 
At Localgrapher, we know that photography is not just confined clicking motionless images. It is to make moments immortal and precious. We make sure that you hire the best photographer in your hometown with our extensive network of 1100 + photographers around the globe. We cover almost 1000 locations worldwide and help you connect with the most suitable photographer according to your budget and requirements.
Put simply, a professional photoshoot is just for your weddings, holiday, or other grand events. Instead, turning your moments into everlasting memories is possible no matter where you are. That means there is no need to go on vacations or travel anywhere to have a professional photoshoot.
All you need is to go to select your location, fill in your unique requirements (if you have any) search for a photographer available in your hometown. Arrange a photoshoot and click plenty of Insta-worthy photos at your home. Your photo gallery will be ready within four days after your photoshoot.  
Want to decorate a wall with gorgeous photos? There is no need to go anywhere and you can order premium-quality prints in different sizes for your gallery and deliver them to your house.  
8 Reasons Why You Need a Photoshoot Right Where You Live
Are you still not convinced why you should rediscover your neighborhood or hometown? Switch on your "visitor mode" and brace yourself to find some unique reasons to recollect all the memories you made with some specific place or spot.
Reason #1
Imagine reenacting the scenes of your proposal for your anniversary photoshoot!
Your hometown professional photoshoot enables you to retrieve all the precious memories you made with your loved ones. Having a photoshoot at the spots like where you have your first kiss, went on the first date,  or met your significant one is undeniably one of the best ways to boost nostalgia. Having a photoshoot in all these places allows you to cherish your relationships.
Reason #2
Enjoy Privacy in Your Sanctuary
If you don't feel comfortable with people looking at you during your shoot, there is no better idea than home-based photography. Having a family photo shoot or portrait photoshoot at your home offers you complete privacy. 
Moreover, you can go for some hilarious shots without having to worry about strangers looking at you. Our local photographers understand the importance of making you feel comfortable. They are pro in capturing the candid reactions of their clients to help them make lasting memories.
Reason #3
Shoot Everything with Convenience
If you think a professional photoshoot is all about traveling to picturesque destinations, posing, and clicking photos like celebrities, that is not true.
Although the idea of traveling abroad and having a professional photoshoot is fascinating, it is not mandatory to make beautiful memories. If you have household commitments or exhausting work schedules, having a photoshoot where you live is a solution to this problem. 
That means there is no need to compromise your convenience when it comes to taking professional photos. Our local photographers know how to click magical images, even in the most ordinary locations.
Reason #4
Rediscover Your Hometown
This is probably the most crucial reason to have a photoshoot where you live. You do not need any guidance from tourist guides or local dwellers. If you live on hill stations, islands, or small towns, this especially makes the rights deal for you. 
When you know the place inside out, you have the freedom to choose the photoshoot location without any help. However, if you are a resident of a busy, big city, you might not know all the unspoiled spots. Our local photographers can help you there.
Reason #5
Stay Relaxed in Your Native Town
As we mentioned in the last point, having a professional photoshoot where you live is a more stress-free and relaxing experience than traveling abroad. Managing boisterous kids and prominent families at a foreign destination are daunting. People, especially children, take a lot more time to adapt to a different environment. And that is where the real problem begins.  
No one wants to spoil a family photoshoot just because a two-year-old starts throwing tantrums for eating candy. A situation like this will waste your time, money, and can ultimately set your mood off. Photoshooting right where you live, in contrast, is a comforting experience regardless of the spot you choose. You can head back home anytime, leave kids with a baby sitter, and arrange photoshoot at home to keep kids happy and joyous.
Reason #6
Explore Your Creativity
Pushing yourself and having a photoshoot where you live are great ways to explore your creativity.
If you have always been a photo enthusiast and love taking photos at different places but cannot afford foreign traveling, how about using this chance to create something outstanding with simple photography?
Transform the common places and locations around you into the scenic backgrounds with the help of our professional photographers. With proper lighting, perfect techniques, and right photography equipment, renovate the dullest locations into something exceptional. Refresh your vision and the way you see the places and let your photographer capture amazing shots.
Reason #7
Save Money with Home-Based Photoshoots
Familiarity with surroundings is not the only thing that keeps you at ease during home photoshoots. Another reason why home-based photoshoots make a stress-free option is that they are not expensive. They don't include any traveling charges or studio space rents. We are one way to get affordable packages and photography deals that suit your budget.
For your home-based photoshoot, you can book a local photographer without having to pay any extra charges. However, we recommend you to do some first-hand research on the type of photography you want and discuss it with your photographer. At Localgrapher, our photographers have expertise in different photography genres and can help you take fantastic photos.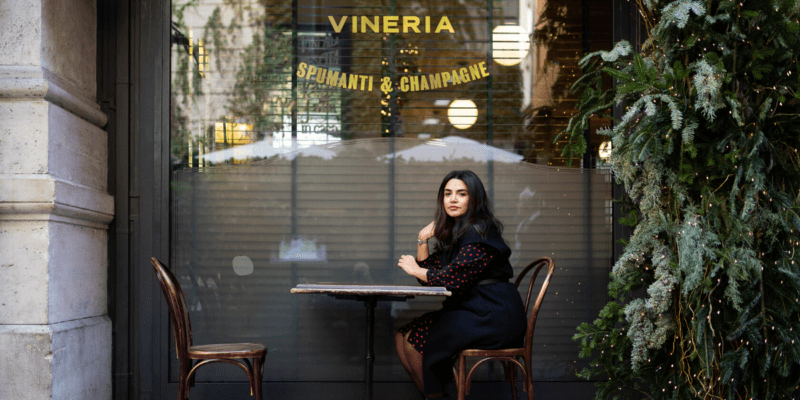 Reason #8
Capture Unique Clicks of Not-So-Unique Place at Home
Having a photoshoot right where you live is inexpensive and doesn't need you to look for an exotic location to click photos. You have many options (even in your house) when choosing a spot for your professional photoshoot.
This might sound bizarre, but photographing in your home brings you a great chance to click the places you adore and love spending time at. These photos add a personality and exclusivity to your pictures. They have a unique charm and candidness, even if you click images in your kitchen or bedroom. 
Do you want to make your home photoshoot impactful, exciting, and memorable?  Try a simple backdrop and some silly props to do the job.
All in all, location photography is difficult and challenging. No matter how experienced you are at taking pictures with your cellphone camera, capturing natural clicks like professional photographers are impossible. This is when you should opt for professional photographers' services, even if you want to have a home-based photoshoot.
Our photographers have got you covered from a complete studio setting and photo backgrounds to perfect indoor lighting for your home photoshoot. Thus, by booking photographers through Localgraphers, anyone can have an Insta-worthy photoshoot in-home or home town. 
Buy memories, not things…
Limited time only!
SEE OUR GIFT CARDS
Great customer service and experience
Photoshoot in very short term
The most destinations on the market
Very positive customer feedback
1199
Photographers & Videographers
1046
Destinations world-wide
100% Money Back Guarantee
We believe in our service and quality of our photos so much that we decided to offer a 100% money back satisfaction guarantee for your photo shoot. If you don't like your online gallery once we deliver it, you can contact us within 7 days and claim your money back. Find more details in our Terms.