8. 11. 2018
A Unique Birthday Gift Idea for Your Girlfriend: Professional Photo Session
Sometimes shopping for the woman in your life is tough. Search engines abound with gift ideas. And browsing Amazon or Google will undoubtedly pull up the usual: sweets, dining, clothing, jewelry…But what if you need something with extra pizzazz? We're talking an anniversary or birthday gift for her – or some other significant milestone beyond the normal "I appreciate you" ones. What's a great birthday gift for her? Something that truly says "I love you; you're my partner in crime and best friend?" Have you ever considered the photoshoot gift card?
Professional Photo Session = Perfect Birthday Gift Idea
Great images last a lifetime. They tell a story about a time where the two of you came together in a spirit of love and appreciation and every time you revisit those images the same emotions get replayed. That's what makes art special: it's emotions captured in a physical medium.
Our professional photographers know exactly how to capture the mystique, whimsy, affection, charm, and soul-warming pleasure that is a fond relationship by choosing just the right settings. Time and care are given to the when: after all, if the sky is dreary or the lighting bad, it makes for poor images. The where: botanical gardens, local landmarks, a romantic restaurant, or more. And the why: is it a birthday? A newborn child? An anniversary? Every single one of these factors can be conveyed and told in a picture-story form.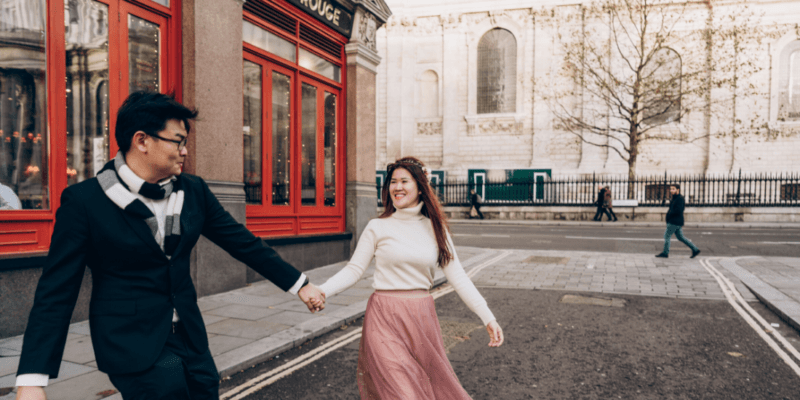 Photo Gift Card Saves the Day
One of the best things about a photography package as a gift is that it takes next to no effort for her to arrange. The pre-arranged gift card means she can schedule it at her convenience and coordinate efforts with the personal photographer to capture precisely the mood she's looking to remember. Alternatively, you could schedule a shoot for the two of you on that pre-arranged date. Or even make it a surprise during your dinner or other romantic outings that was supposedly "just the two of us." Professional photoshoots don't have to be in a studio after all! They can happen exactly when and wherever you wish.
Localgraphers Got Your Back
While we all have romantic notions sometimes it helps to have that second opinion. Working with Localgraphers means you're exchanging ideas with someone who has been in the field for years and can suggest exactly what would make her smile. They're truly professionals at creating magic moments just as much as they are about the tools that capture them.
Your personal photographer can make the moment that much better than you might think on your own. Many people resort to basic cellphone selfie-capture. While the moment itself might have been magical there's absolutely nothing timeless and classic about a grainy cellphone capture. A quality digital image or print, however, that's another story. It shows just how much the moment and the subject means to you – something the lucky lady will definitely note when you pass on this birthday or other milestone event gift to her! Romantic gifts for her should always re-ignite the passion, especially if they're long-lasting.
Common gifts need not be offered; chocolate is timeless yet transitory. Clothing loses its charm over time. So many gifts fall to the wayside. But a great photograph or series in an album will remain timeless and bring smiles to you, to her, and to anyone who happens to view them. Good memories and a passionate romance are appealing to everyone. And given how easy images are to scan and save there's little chance of these precious files ever being lost. And how many gifts can be shared so easily with the other loved and appreciated people in your lives?
Photographs can be easily shared with anyone you wish. So why not give the gift of uniqueness, romance, and photography? Take a look at picking up a professional photo shoot package for the unique woman in your life. When it comes to romantic gifts for her, you couldn't do much better than a photoshoot!
Buy memories, not things…
Limited time only!
SEE OUR GIFT CARDS
Great customer service and experience
Photoshoot in very short term
The most destinations on the market
Very positive customer feedback
1183
Photographers & Videographers
1041
Destinations world-wide
100% Money Back Guarantee
We believe in our service and quality of our photos so much that we decided to offer a 100% money back satisfaction guarantee for your photo shoot. If you don't like your online gallery once we deliver it, you can contact us within 7 days and claim your money back. Find more details in our Terms.