Hire a Photographer for a Photoshoot in Montego Bay
Localgrapher is the largest vacation photo company and the only global video company in the world! Choose from over a 1000 hand picked local professionals and make your perfect memories last forever!
Often booked
Photographer
Photo Tour Guide
Explore the best photo spots and learn how to make the most out of your smartphone or camera snapshots.
This is What You'll Get with Every Booking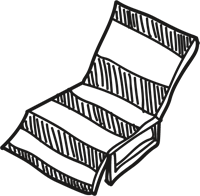 Individual Approach
Handpicked Local Professional
Special Requests Option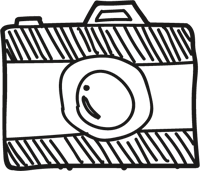 Top Shoot Spot Recommendations
100% Money Back Satisfaction Guarantee
Private Session
Often booked
Photographer
Videographer
Special Arrangement Hero
This Localgrapher goes beyond standard requests! Ask for something special.
100% Money Back Guarantee
We believe in our service and quality of our photos so much that we decided to offer a 100% money back satisfaction guarantee for your photo shoot. If you don't like your online gallery once we deliver it, you can contact us within 7 days and claim your money back. Find more details in our Terms.
Make the Most out of Your Montego Bay Shoot
Somewhere in the Caribbean islands, you will find Montego Bay, a place to put your toes in the sand and bask in the warm sea breeze. With all year round sunshine there is no wrong time to visit this fancy resort.
Doctor's Cave is waiting for you to explore, famous for over 100 years since medical professionals realised the health benefits of its healing seawater, Doctor's Cave is now a welcoming resort for beachgoers. You should also check out the world famous yacht club to witness the once a year Montego – Miami boat race!
Montego Bay is a lively hub of hotels with a true island spirit. If you feel inspired to take this with you then make lifelong memories by hiring out a local photographer to capture the very best moments.
Tip #1
The Best Time of Year to Visit Montego Bay
The best time to visit Montego Bay, Jamaica, is during the winter and spring months, specifically from December to April. This period is considered the peak tourist season due to the favorable weather conditions.
Montego Bay experiences a tropical climate throughout the year, but the winter and spring months offer the most pleasant weather for outdoor activities and exploring the area. During this time, you can expect warm temperatures ranging from 25 to 30 degrees Celsius (77 to 86 degrees Fahrenheit) with lower humidity levels. The skies are generally clear, providing ample sunshine for beach activities and excursions.
Another reason to visit Montego Bay during this period is the minimal chance of rainfall. The winter and spring months typically have lower precipitation compared to the rest of the year, ensuring a higher probability of uninterrupted outdoor adventures and sightseeing. However, it's worth noting that short rain showers can still occur, but they are usually brief and do not significantly disrupt plans.
The peak tourist season also means that Montego Bay is bustling with activity and vibrant energy. You can enjoy a lively atmosphere with a range of entertainment options, including live music, cultural events, and festivals. Additionally, most hotels and resorts offer a full range of amenities, services, and entertainment options during this time.
It's important to keep in mind that the peak season in Montego Bay also means higher prices and larger crowds. If you prefer a quieter and more budget-friendly experience, you may consider visiting during the shoulder seasons of November and May. These months offer very good weather conditions with fewer tourists, allowing you to enjoy the attractions at a more relaxed pace.
Tip #2
Visiting Montego Bay in the Peak Tourist Season
Visiting Montego Bay during the peak tourist season, which spans from December to April, can provide a cohesive and enriching experience for several reasons.
First and foremost, the weather during this period is optimal for outdoor activities and exploration. Montego Bay experiences its dry season during the peak tourist season, with warm temperatures, clear skies, and abundant sunshine. This creates an ideal setting for enjoying the pristine beaches, engaging in water sports like snorkeling and diving, and embarking on excursions to nearby attractions.
Additionally, the peak tourist season infuses Montego Bay with a vibrant and energetic atmosphere. The city buzzes with activity as visitors from around the world flock to enjoy its beauty and offerings. You'll find a lively social scene, with live music performances, cultural events, festivals, and a thriving nightlife. This creates a sense of excitement and adds to the overall experience of the destination.
Moreover, the peak tourist season ensures that all amenities and services in Montego Bay are operating at their fullest. Hotels, resorts, and other tourist establishments are well-equipped to cater to the needs and preferences of visitors. You can indulge in luxurious accommodations, savor delicious cuisine at fine dining restaurants, pamper yourself with spa treatments, and partake in a variety of recreational activities. The wide range of options allows you to tailor your experience and make the most of your stay.
The peak season also provides ample social opportunities. With a diverse mix of travelers converging on Montego Bay, you'll have the chance to meet and connect with people from different backgrounds and cultures. This can lead to enriching interactions, shared experiences, and the potential for making lifelong friendships.
Lastly, during the peak tourist season, all attractions, tours, and activities in Montego Bay are fully operational. Whether you're interested in exploring historical sites, immersing yourself in nature, or enjoying thrilling adventures, you can be confident that everything will be open and available for you to enjoy. This ensures that you can make the most of your time in Montego Bay and engage in the experiences that interest you the most.
While the peak tourist season in Montego Bay comes with higher prices and larger crowds, the advantages of favorable weather, a vibrant atmosphere, a wide range of services, social opportunities, and full availability of attractions make it a cohesive choice for many travelers. Planning in advance and being mindful of the potential for crowds can help you maximize your experience during this bustling period.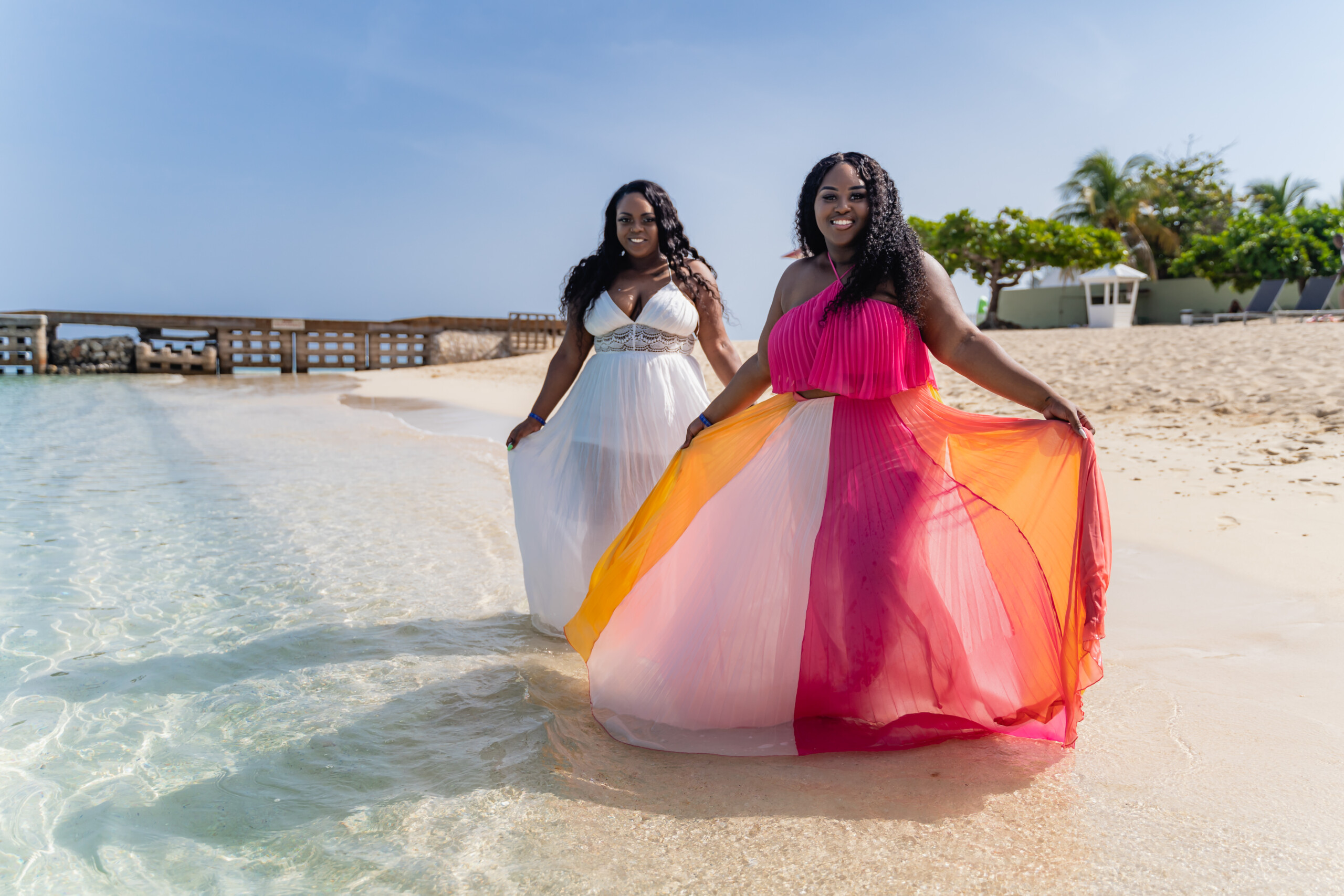 Vacation photoshoot by Olya, Localgrapher in Montego Bay
Tip #3
Visiting Montego Bay in the Shoulder Seasons
Visiting Montego Bay during the shoulder seasons, which encompass the months of November and May, can offer a cohesive and rewarding experience for several reasons.
One of the main advantages of visiting Montego Bay during the shoulder seasons is the pleasant weather. While it may not be the peak tourist season, these months still provide favorable conditions for outdoor activities and exploration. You can expect warm temperatures, plenty of sunshine, and relatively lower humidity levels, creating a comfortable environment for enjoying the beaches, engaging in water sports, and exploring the attractions.
Another benefit of the shoulder seasons is the opportunity to avoid large crowds. As these months fall just outside the peak tourist season, you'll encounter fewer tourists and enjoy a more tranquil and relaxed atmosphere. This allows for a more intimate experience while visiting popular sites, such as historical landmarks, nature reserves, and cultural attractions. You can take your time to appreciate the beauty of Montego Bay without feeling rushed or overwhelmed by crowds.
Furthermore, visiting Montego Bay in the shoulder seasons can offer cost savings. Prices for accommodations, flights, and activities tend to be lower compared to the peak tourist season. You can take advantage of discounted rates, special offers, and more affordable deals, allowing you to stretch your budget further and potentially stay at more luxurious or exclusive accommodations.
The shoulder seasons also provide an opportunity to engage with the local community and experience authentic Jamaican culture. With fewer tourists around, you'll have more opportunities to interact with the locals, participate in community events, and immerse yourself in the vibrant atmosphere of Montego Bay. This can lead to unique cultural exchanges, authentic experiences, and a deeper appreciation for the destination.
Moreover, the shoulder seasons often offer a balance between availability and accessibility. While some businesses and attractions may operate on reduced hours or have limited services compared to the peak season, most establishments are still open and ready to cater to visitors. You'll have the chance to enjoy a wide range of amenities, activities, and dining options, albeit with a more relaxed pace and a personal touch.
Couple's photoshoot by Ranteen, Localgrapher in Montego Bay
Top Photo Spots in Montego Bay
Other Destinations in Jamaica
1227
Photographers & Videographers
1077
Destinations world-wide
Photo Occasions People in Montego Bay Love