18. 10. 2019
Wedding Photography Tips Every Bride Should Know About
Planning a wedding can be quite hectic. One thing we can all agree upon is that the photography part of it should be flawless. This is the one chance you have to get lifetime memories of the big day. Lucky for you, we have got your back when it comes to this part. We have compiled a list of some tips to make the day more of a success than an epic fail. Read on to be better equipped with some fantastic wedding photography tips.
Tip #1
Go With the Photographer of Your Choice
One of the best wedding photography tips is picking the right wedding photographer for the job. Don't just pick anyone because they have cheaper rates. Do not succumb to family pressure and choose somebody you are not willing to work with. Having someone you can get along with is paramount if you hope on getting genuine pics that you will cherish for life.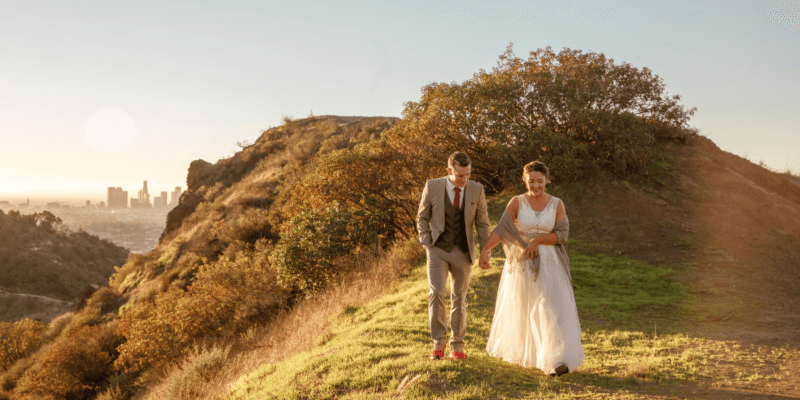 Tip #2
Have a Budget and Raise it If You Must
Most people will tell you that they want nothing short of picture-perfect photos on their big day. However, very few are willing to pay for quality work. Your wedding day is more of a once in a lifetime experience.
Be willing to pay for the parts of it that make all the difference. If you are on a tight budget, you could sacrifice some parts for the more important ones. If the champagne or cake is too pricy, get a cheaper option and use the extra money to top up for top-notch quality images of you and bae.
Tip #3
Consider Wedding Photo Gift Cards
Your wedding day does comes with quite a number of demands. You may feel overwhelmed to capture all the highlights of the day. You probably have a list of destinations where you'd like your photos taken. All this is actually possible. You do not have to let the pressure get to you. Ask your friends for some wedding photography gift card that you can always use after the wedding day. Take advantage of it and make sure to make the most out of it. This is among the top wedding photography tips that most brides enjoy the most as they can do so much with the gift cards especially after the wedding day.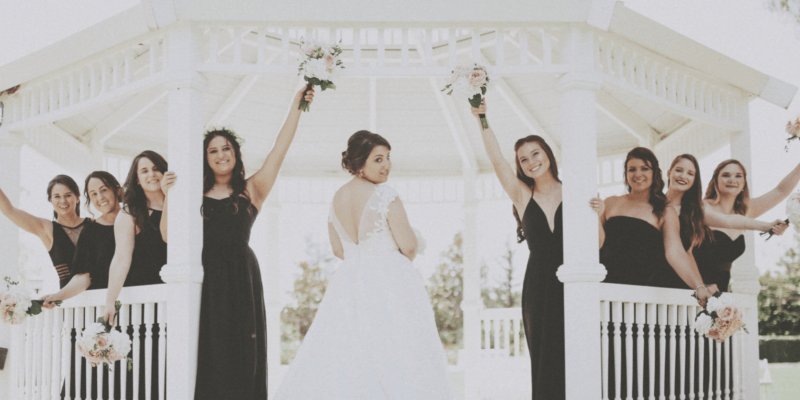 Tip #4
Be Sure That Yours and Photographer's Personalities Do Match
Even before you make a booking, be sure to meet up with your potential photographer in advance. Take advantage of this session to ask any questions, raise any concerns and even discuss any terms of the contract that you would like revised. Meeting with your photographer gives them the opportunity to know you and deliver on your expectations. In case of any red flags, it is the perfect time to make another selection.
Tip #5
Communicate Your Needs
Even after the first meet up, you should not end the communication there. Frequently communicate to your wedding photographer about your needs so he or she can have a clear picture as to your expectations. In as much as they should be creative, a good relationship where he understands you as the client will make it easier to deliver as opposed to working blindly without having a single clue on what your preference and other ideas of the photography session are.
Tip #6
Have a Timeline and Do Your Best to Stick to It
Planning a wedding can be quite a daunting experience that requires a lot of input from you as the bride. However, having a wedding timeline reduces this kind of pressure in a way that you cannot imagine.
The important part of this is to have your photographer review it if they will not be the ones to come up with it. Not only does it help with setting everyone's expectations, but it also provides an overview of how the day will end up being. This right here is among the most useful wedding photography tips that you can count on for the success of your big day.
Tip #7
Allow Bae to Assist
Most brides feel that the wedding day is more about them and that they should be running the show when it comes to matters planning. While most of that is true, you don't have to be superman with everything.  Let your fiancée assist with a few things. It is his wedding too. You do not want him feeling as though he is not part of it. Loop him in on the plans, challenges and any progress. This eases pressure on your part; after all, a problem shared is a problem half solved. This is among the wedding photography tips that work in your favor.
Tip #8
Choose a Venue That Complements the Photos
One of the biggest choices for the big day in addition to the gown and what have you is the venue. There are some venues that are too photogenic, lending themselves out to get photographed. Such are the kind you should consider if you are in search of some nice wedding photography tips. In as much as your wedding photographer can get the most photogenic spot of any venue, it makes things easier if the venue already speaks for itself.
Tip #9
Work With High-Quality Vendors
Not most brides consider this in their list of wedding photography tips, yet it can make or break the photos. Vet all the vendors you will hire for the day just to be sure that they are right for the job.
You would not want a makeup artist who shows up 3 hours late or a décor vendor whose flower arrangement is just basic. The vendors you choose for the day have a lot of say as to how the day flows. They add to the authentic vibe of the wedding. The DJ, for instance, can hype up the crowd just right for the photographer to capture moments of pure happiness.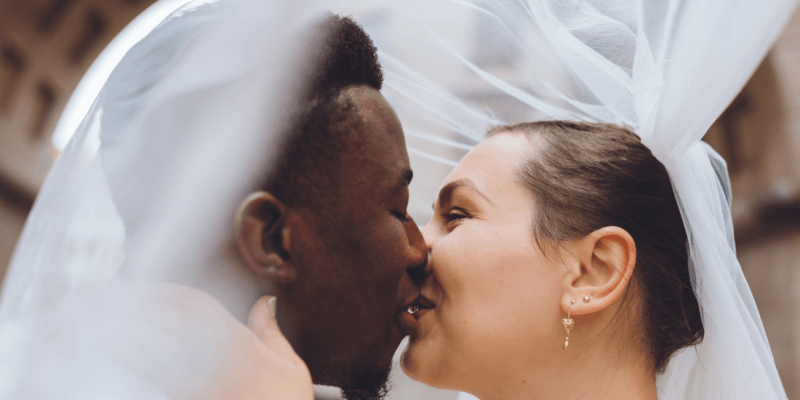 Tip #10
Reduce your Photoshoot Locations
You need to maximize as much as possible on the photo time. You cannot afford to spend more time moving from one location to the other; that time needs to be put into good use, taking photos. If you feel that a particular background is not as beautiful as you had hoped it would be, then let your trust for your photographer's creativity and skill set kick right in. Any professional photographer can transform photos taken in not so spectacular backgrounds into magical works of art during the editing phase.
Tip #11
For Each Session of the Day, Make Sure That You Schedule Enough Time
Work closely with your wedding planner to ensure that every session of the day has enough time allocated to it. There should be time for makeup, hair, reception, photography and all other aspects of the day. This way, you have a clear outline of how things will end up looking. It helps a lot with time management and it makes it one of the wedding photography tips that contribute immensely to the day's success.
Tip #12
Consider Creating a Mood Board
You need for the people in your creative team, for instance, the photographer and videographer to have an idea of who you really are to help take shots of the very best version of you. A mood board is simply a collection of your pictures whether you like them or not. From there, your wedding photographer will have a feel of your taste when it comes to matters photography.
Tip #13
Let Your Wedding Photographer and Videographer Work Together
There is beauty in diversity, but sometimes unity comes in a little bit stronger. There are many advantages of going the unity way on this one. You get to enjoy the sync or rather better work chemistry between the two. The end result is visuals that are of the same style so both your photos and video clips will speak the same language.
Tip #14
Set Enough Time For Hair and Make-Up Specifically
This is among the most timeless wedding photography tips that any bride should consider. We do agree that each and every session of the day needs to be taken into account and enough time needs to be allocated to it.
However, a delay in the hair and makeup part can set the entire day behind schedule. Your stylist can even finish up way before schedule to give your photographer an hour or so to capture the final touches and candid moments before the wedding starts. You do not want to have to dash out even before you are completely done just because time is up. You can start the day feeling less confident and salty which will definitely show in the pictures.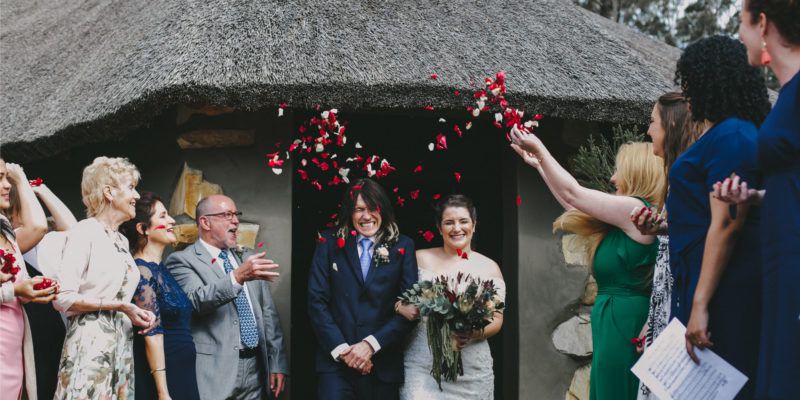 Tip #15
Let The Veil Complement You
When it comes to your choice of veil, please go for a long one. There is something about long veils that makes you really feel like a bride. Maybe it is that extra fabric. The veil comes with additional advantages to the day's photography. There are a number of ways to incorporate it into the couple session or wedding portrait photo session.
Tip #15
There Has to Be Toss Time
Be it during your first dance, grand exit or group moments, you may want to create a light moment with some toss items. It can be flower petals, paper planes or even rice. There is something about toss items at a wedding. They spice up the photos and radiate nothing short of pure bliss and happy moments filled with genuine laughter and smiles.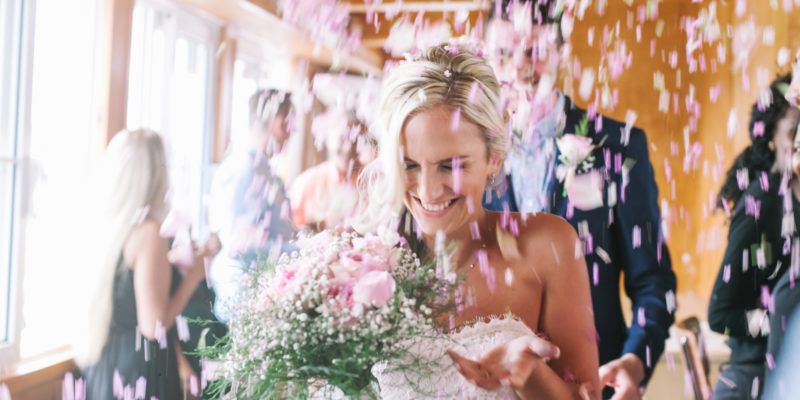 We all agree that sometimes planning an event, a wedding for that matter can really drain you of every ounce of energy especially as the bride. However, with the tips above you can be sure to hack every part of the day as though it is a piece of cake.
Buy memories, not things…
Limited time only!
SEE OUR GIFT CARDS
Great customer service and experience
Photoshoot in very short term
The most destinations on the market
Very positive customer feedback
1207
Photographers & Videographers
1048
Destinations world-wide
100% Money Back Guarantee
We believe in our service and quality of our photos so much that we decided to offer a 100% money back satisfaction guarantee for your photo shoot. If you don't like your online gallery once we deliver it, you can contact us within 7 days and claim your money back. Find more details in our Terms.