17. 11. 2018
Wonderful Family Photo Shoot in Iceland
Myra and her family were traveling to Iceland. They are avid travelers, and the northern island was one of their dream destinations. Myra wanted to capture some terrific family photos, but also Iceland's majestic charm and magnificent nature at the same time. In order to do this, and still have everyone in the photo, she enlisted the help of photographer Leszek.
Family Photo Shoot Session On Chilly Iceland
Iceland is a small Nordic island, known of for its unique culture, Viking heritage and incredible scenery. The island is constantly changing, thanks to its volcanic nature. It is covered with geysers, glaciers, geothermal lagoons, and mudspots, lending a truly unique experience to the thousands of nature lovers who visit each year.
Its population is quite small and regularly hosts six times its resident size each year in visitors. Beyond its natural sights, the island has an interesting and long history, which includes not only Viking settlers but also huldufólk, or "hidden people" – Icelandic elves.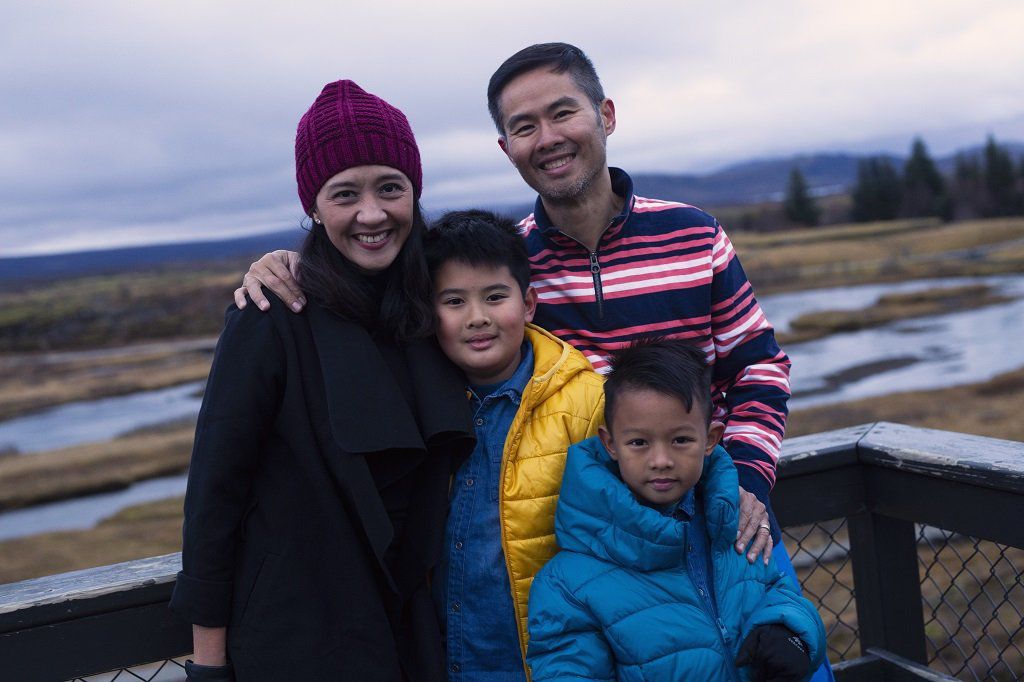 Family Pictures That Will Make Forever Lasting Memories
It was in this breathtaking and richly layered landscape that Myra wanted to have her family photo shoot done. To capture her family vacation, Myra hired a professional family photographer in Iceland Leszek to take photos of the group. Leszek used several locations, including boardwalk hiking paths, majestic waterfalls, woodland areas, and views of the mountains. The obviously wet and chilly weather actually made for the perfect contrast to the family's colorful (and appropriate, considering the time of year) clothing.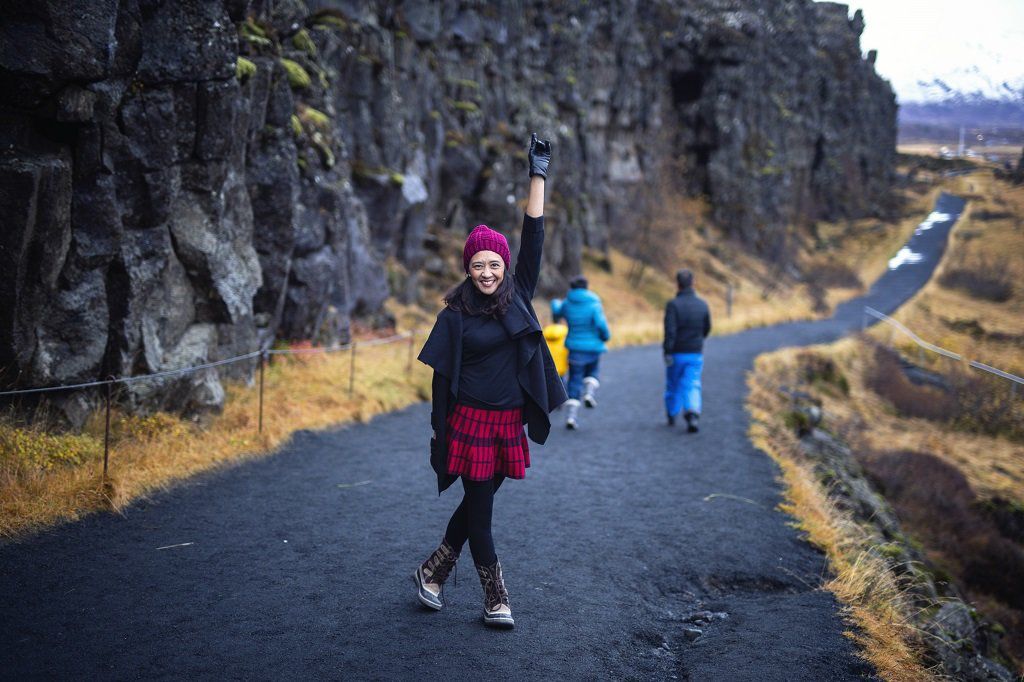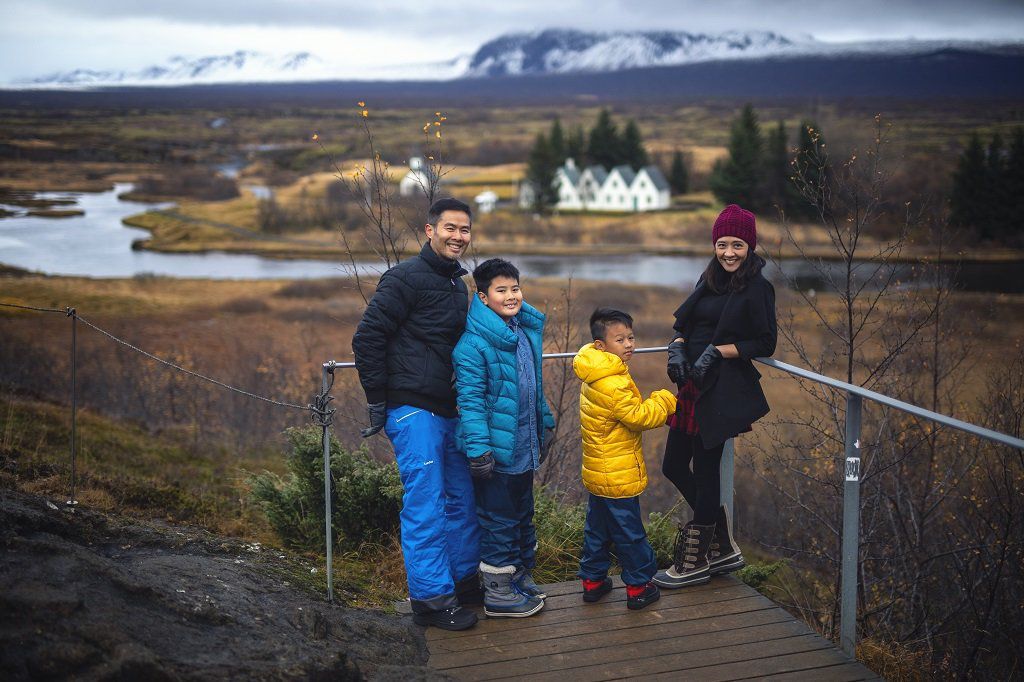 Perfect Icelandic Family Vacation
It is so nice to have a professional photographer take family photos somewhere other than a studio filled with props. In Iceland, Myra was able to enjoy her family vacation – to which this group of seasoned travelers had looked forward to quite some time – all the while knowing that she would have some wonderful, professional photos at the end with which to remember their holiday.
Dressed comfortably, and warmly, the happy family is seen enjoying their time together, taking in the views around them, and just being together, far from their daily routine. Leszek managed to take images of the four of them together, as well as the 2 boys, and Myra and her husband as well. She even took photos of everyone individually, making sure that each person had their own moment in her photographic spotlight.
In a true testament to her skills, the photographs are well lit and composed beautifully, despite the visibly poor weather. And yet none of the images are overly posed – instead, they are fun, and even silly at times. You can almost hear the family chatting happily as they have their photos taken. The nice thing about hiring a professional photographer to take family photos is that you know you will get well-focused and well thought out images, instead of blurry selfies, or with someone missing from the group. A professional photographer can make a huge difference.
Happy Family Vacation Memories
Vacation photographers are often local experts and can suggest the very best sites for all kinds of photo shoots, including casual family holidays. They know where to find the perfect views, and want to give each of their clients, like Myra, the best possible experience, and great memories to last a lifetime. Myra and her family can take these fantastic images and remember their Iceland adventure every day.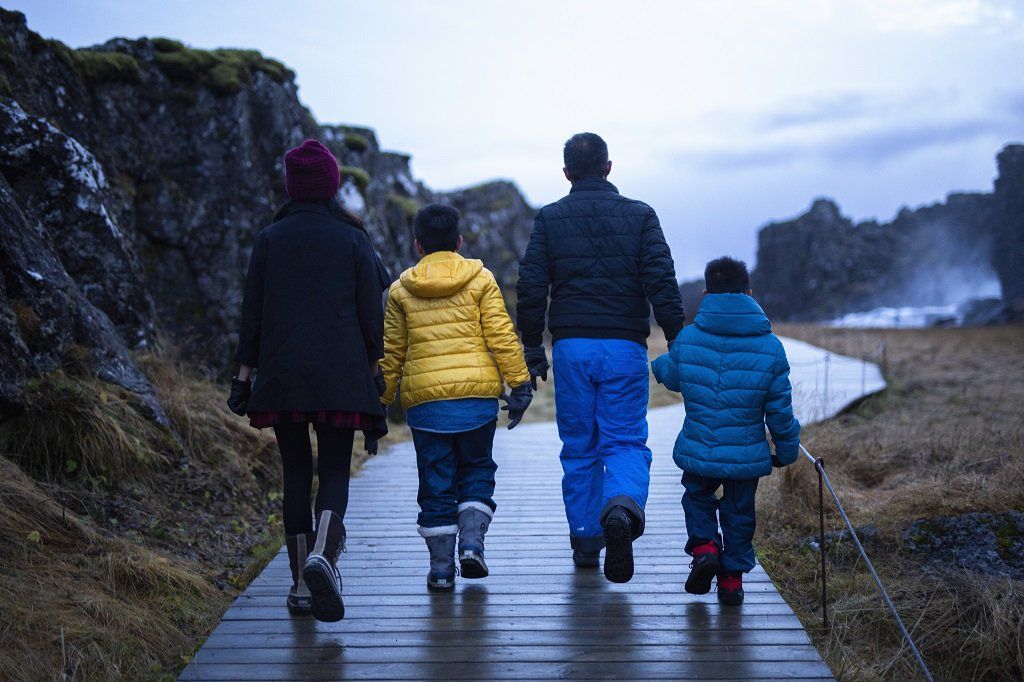 Is an ugly zit…
RUINING your perfect pics?
Get rid of it for $15 USD!
SEE PHOTOSHOP PACKAGES
Great customer service and experience
Photoshoot in very short term
The most destinations on the market
Very positive customer feedback
1225
Photographers & Videographers
1075
Destinations world-wide
100% Money Back Guarantee
We believe in our service and quality of our photos so much that we decided to offer a 100% money back satisfaction guarantee for your photo shoot. If you don't like your online gallery once we deliver it, you can contact us within 7 days and claim your money back. Find more details in our Terms.