5. 9. 2019
1st Birthday Photoshoot Tips and Tricks You Should Know About
Every parent wants their little bundle of joy's first birthday to be special and quite memorable. Honestly, it is understandable. Infants of this age are so cute and adorable. You want to capture their little selves being so high-spirited and so excited on their very 1st birthday ever.
A couple of years later, you will look back and thank yourself that you got to capture all those wonderful moments, and better yet, that you were part of them. Seeing as we all agree that first birthdays are such a big deal, allow us to take you through some amazing tips on birthday photo ideas to make the day a success. Read on for the best 1st birthday photo ideas.
1st Birthday Photo Ideas You Should Try
Tip #1
Props are Allowed; don't Shy Away!
During the photoshoot, get your little one something to play with. Get those toy numbers; number one can come in handy on this day! This trick allows them to remain calm and relaxed, enabling you to get the best of photographs.  You do not want to take pics of them looking uneasy or even scared.
Tip #2
The More the Merrier
Bring his or her siblings along. Cousins?  Oh yes! Bring everyone they love together. Encourage them to be friendly with each other.  Let them feel free, easy, and playful. This could be a great opportunity to show off that family love.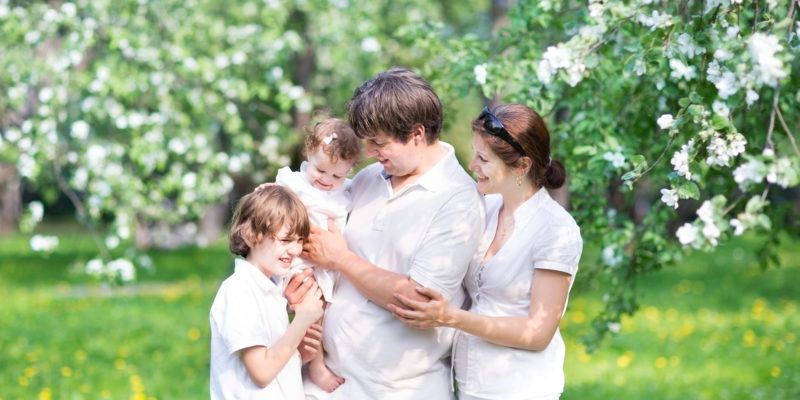 Tip #3
Feeling Sporty? Perfect, Bring that Attitude!
If you happen to be a family that loves sports, take full advantage of this on your angel's 1st birthday photo session. It could be anything, imagine a baseball themed party where all the decorations and even cake dance to baseball's tune. What is even more exciting is your baby's outfit.  This is definitely a trick that spices everything up.
Tip #4
Partied out Like Never Before
The scene of your beloved toddler 'blacked out' after some serious partying will be one that will forever be in your memories. After all, everyone needs a nap after some serious indulgence, Huh?
Tip #5
Messy Toddler
Imagine pics of your baby right after they have tasted their first-ever birthday cake. Simply heavenly. Allow them to be messy. Let that frost stick on their lips, face, and even hands.
Tip #6
Bubbles
All one-year-olds love bubbles; they all do. Blow a million of them above their head and let them stare intently as you place your finger on the shutter, ready for action.
Tip #7
Oh, Hi Little Swimmer!
Dress up your baby with their favorite swimsuit and sunglasses somewhere near the pool or even the beach. Bring their pool toys to add to the beauty of this already stunning photo and also bring it to life.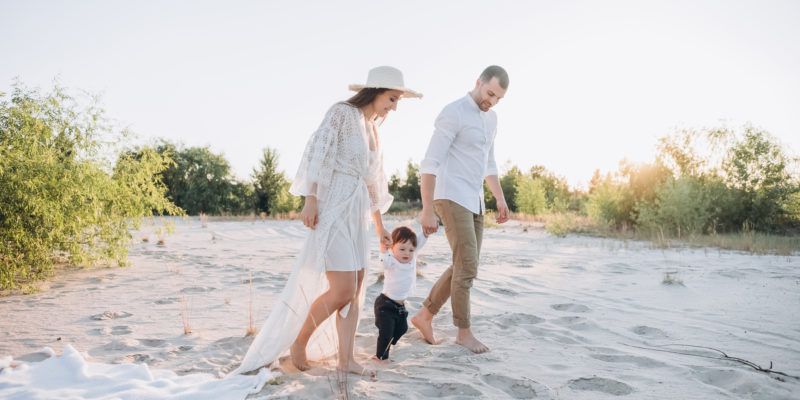 Tip #8
Love those Park Benches
Take out your little one to the garden or to their favorite park. Let them sit on the park bench and capture the beauty of the surrounding environs. Give them a leaf or even flower to play with or just stare at to get the most beautiful and genuine outdoor photos.
Tip #9
Balloon Time
Fill up the crib with numerous colorful balloons and then place your kid inside there and watch them have the time of their lives. Let the party begin as they make the most out of their cherry environment. To keep the area safe for kids, get rid of any popped balloons.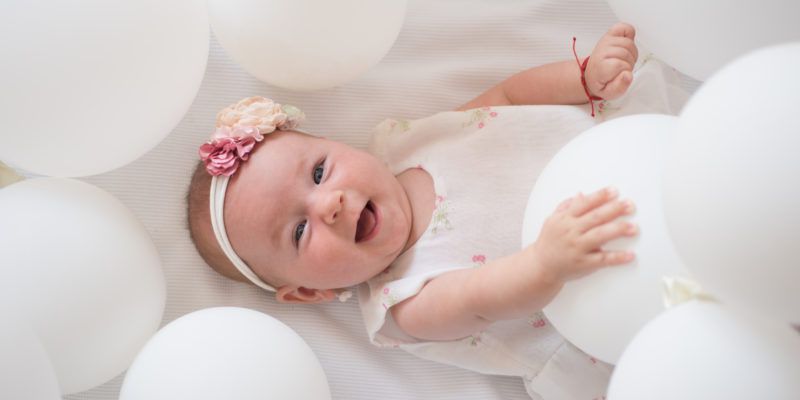 Tip #10
Number One Symbol
Get a symbol that reads 'One' or one that displays number '1' and be sure to place it on their highchair. Ensure it is visible enough and also appealing and colorful. Be ready to capture each moment, especially after they have eaten their birthday cake.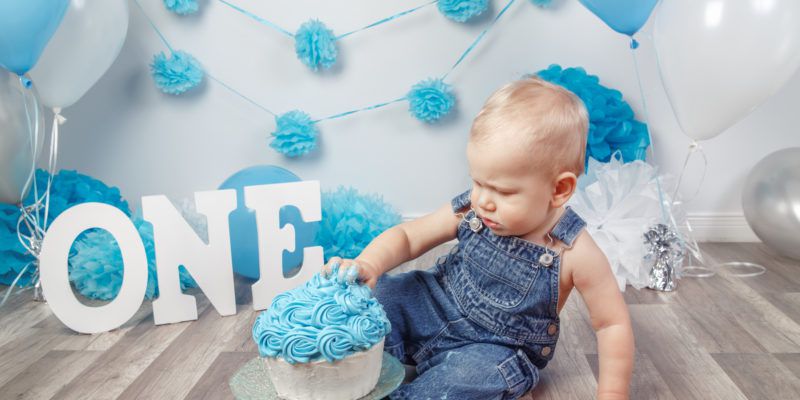 Tip #11
It's Toy Time
Put together all the toys. Invite them all; dolls, trains, stuffed animals, and any other toy they love. Capture all the excitement as they get carried away by all the toys.
Tip #13
A Humongous Balloon and Big Chair
Tap into your design skills. Tailor-make a little colorful chair and place a matching balloon on top. To make the photo even prettier, let the background of this photo one that contrasts with the chair's color. This is among the best 1st birthday photo ideas that are easy to hack and if you do it right, then you will get some creative family photos that you can always look back and smile about.
Tip #14
Beautiful Moments with Mom
Nothing comes closer to those magical moments with mummy. You could both head out when the photography golden hour and have your personal photographer capture the natural moments you and your toddler share.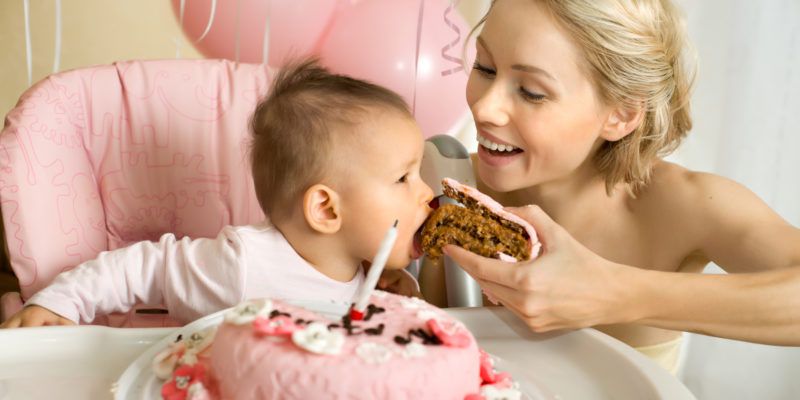 Tip #15
Matching Flower Crowns
You can either use locally available flowers or have your florist make matching flower crowns for you and your baby.  The sheer beauty and blossom will create such an amazing and delicate aura for the pics.
Tip #16
Cake Smashing
Catch your child right in the act of eating their first birthday cake and capture this moment for life. Allow them to do anything that they want to do with the cake, including getting messy. Cake Smashing parties are the perfect ones for all 1-year-olds. They get lots of fun despite being messy.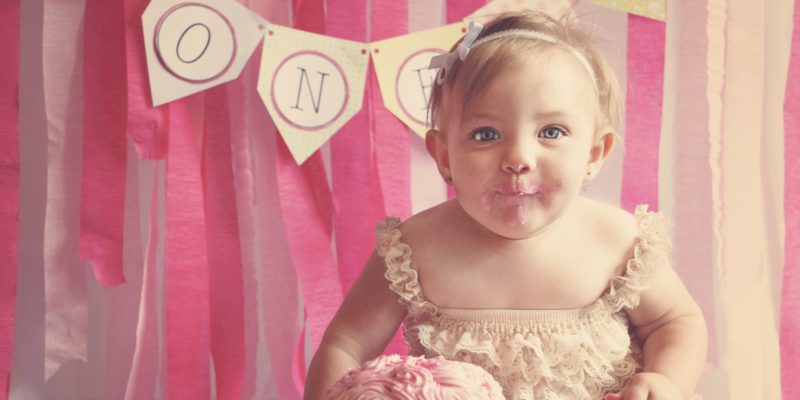 Tip #17
Balloons Yet again, This Time with a Box!
This is a timeless 1st birthday photo idea that makes quite awesome pictures. It is also such an easy set up; a single crate and a couple of helium-filled balloons will do. Have them sit on the box and then go all in, right into the photo shoot session. Be ready to join in the photos.
Tip #18
Dress the Little Guy Up!
Choose an outfit that complements your little toddler; it could be as serious as getting them a full tuxedo suit.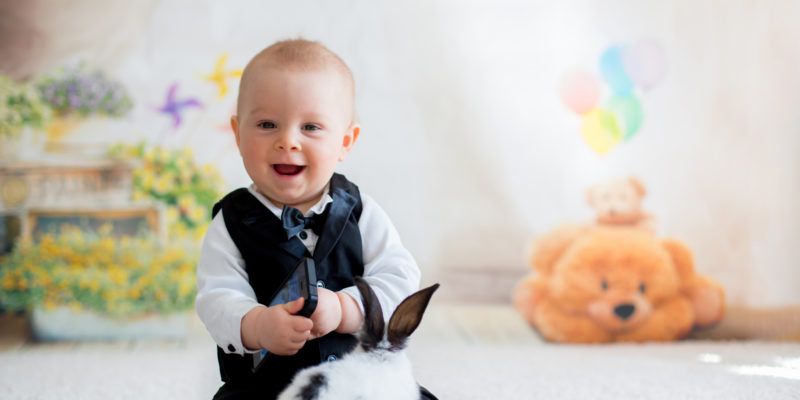 Tip #19
Get the Blanket
This 1st birthday photo idea works even better if you have twins.  Grab that favorite blanket and head to the park, beach, or orchard and have them sit on it as you capture love in its purest form.
Tip #20
Shitty Animal Outfit
Bring out their playful nature by having them put on the costume of their favorite animal. It could be a zebra or even a cow.  Let them make animal sounds and be as goofy as they can.
Tip #21
Mummy-Baby Matching Outfits
Wear a similar outfit with your baby to match it up.  This will definitely get you swooning as you feel all the emotions that those pictures will evoke. Nothing shows the bond between mother and baby more than a photo taken of both in matching outfits, especially on their very first birthday ever.
Tip #22
With Siblings and Dad
It is always a good time with dad and siblings. Go out and take advantage of nature as a scenic backdrop. This right here will get you some awesome pics of daddy time with the kids.
Tip #23
A Movie-Themed Party
Spice things up by getting your baby's 1st birthday photoshoot to be movie-themed. Dress mummy and daddy up in baby's favorite cartoon characters. Let the background match the theme colors in the movie. This exciting experience will create some moments to savor and forever cherish.
Tip #24
Name Blocks for Fun
Look for some blocks that have your child's name on them or even letters that add up to spelling their names.  Take a snap of your kid with the name correctly spelled then let them play around with the letters. Take more pics with all the letters jumbled up to make the photos even cuter.
Tip #25
Bath Time
It's time to get cleaned up. Put them into a tub and take memorable photos of them all soapy. If you happen to have twins or even triplets, squeeze them all up together in the tub to add to the gist of the entire photo session.
Tip #26
Meet the Sweet Angel
Capture your little one's innocence right as it unfolds before you. Get them dressed up with some angel wings and top the lookup with a halo. The result is a purely angelic look and the picture will be such a treasure in your baby collection album.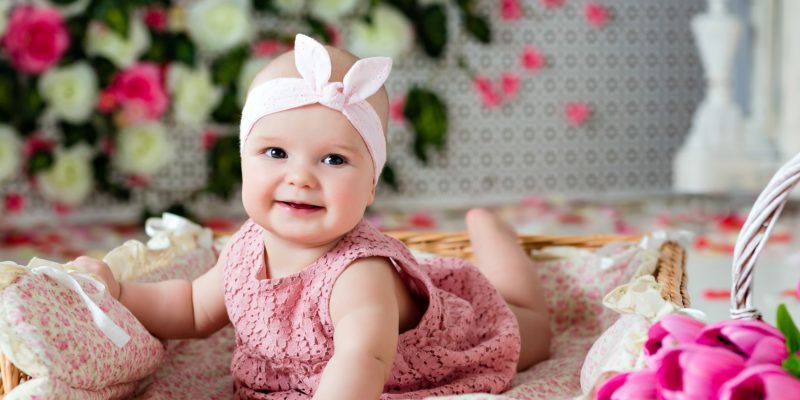 Tip #27
Try a Solid Background
Take a crisp picture of your little bundle of joy against a single colored wall as the background. You can add in a prop, like a crop, that adds character and color to the photo. This style makes the photo appear polished and quite professional.
Your baby's 1st birthday should be magical. Nothing can go wrong. However, even if they do, then it will be a beautiful mess.  There are so many things that you can do to give your little angel the very best on their first-ever birthday party.  In as much as the pressure is there, it should not get into your head that bad. Go simple. There is some elegance in simplicity.  However, we can all agree that the one thing that makes a perfect present is beautiful baby pictures. With the tips above, you will have quite some brilliant and doable 1st birthday photo ideas to help you capture and savor all the beautiful moments.
Buy memories, not things…
Limited time only!
SEE OUR GIFT CARDS
Great customer service and experience
Photoshoot in very short term
The most destinations on the market
Very positive customer feedback
1114
Photographers & Videographers
990
Destinations world-wide
100% Money Back Guarantee
We believe in our service and quality of our photos so much that we decided to offer a 100% money back satisfaction guarantee for your photo shoot. If you don't like your online gallery once we deliver it, you can contact us within 7 days and claim your money back. Find more details in our Terms.