Nicolò, Localgrapher in Florence
(also available in Arezzo, Livorno, Lucca, Pistoia, Prato, Siena)
Photographer
Style:
Portrait combined with landscape photography.
Likes:
I like running and hiking and that's why I'm so passionate in landscape photography. I love getting in places where no one else is and capture moments in totally loneliness. The second thing that I like came spontaneous: I love travelling! I love keep on moving, see, meet and know as much as I can from other countries and culture. Finally..I love my wife! Well… that's too easy to guess isn't it?!
Recommended places:
After eight years spent travelling around the world, I'm back in my hometown, Firenze. I love to chat with people and find hidden gems wherever I'm going, so let me guide you (as a local) to many secret spots still not beaten by most of the photographers and tourists that come every year in Tuscany. Being a published landscape photographer I'm always trying to combine portrait photography with the stunning views that my land has to offer creating unforgettable moments.
My recommended places are: Firenze city center, the rolling hills surrounding Firenze (like Fiesole or Settignano), Siena and Val d'Orcia…. Pretty much everywhere around Tuscany according to the photoshoot you've got in mind!
Languages spoken:
Italian and French native speaker, English.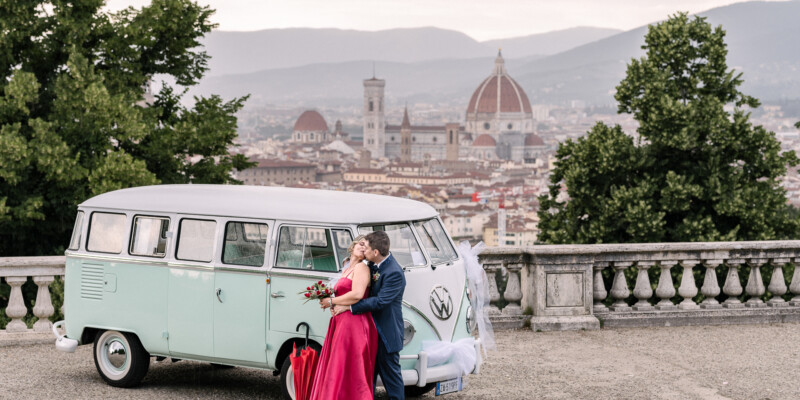 ---
Available for Photoshoot in:
Dive into Nicolò's Latest Work
100% Money Back Guarantee
We believe in our service and quality of our photos so much that we decided to offer a 100% money back satisfaction guarantee for your photo shoot. If you don't like your online gallery once we deliver it, you can contact us within 7 days and claim your money back. Find more details in our Terms.
My boyfriend and I were celebrating an anniversary while in Banff and decided it would be nice to get some pictures taken. We contacted Localgrapher and they replied quickly and set us up with an awesome photographer in Banff – Nicolò. They made sure we were in contact with him and helped us with any questions we had . Nicolò was amazing and made our photoshoot experience amazing . We got the photos within a couple of days afterwards and got to pick which ones we would like . Once we picked the pictures we wanted off the website they sent us the finished product within a day and we are extremely happy with how the photos turned out. Both the company and the photographer made our photoshoot an awesome experience.

July 27, 2019. What a rainy day in Florence!! What a wedding anniversary we had!!! It started with our photo shoot. You would think that would ruin your already scheduled photoshoot. Nope. Not when you have a positive attitude and not when you are dealing with a very professional photographer named Nicolo. Nico and myself were texting each other for alternative locations on that day. But, at the end of the day, why bother when the sky cleared and an umbrella can "save" the day (or photoshoot in this case). Nico was very positive and polite and my wife felt very comfortable with him. He was fun to work with (Of course, we are natural born models too (xa xa). :blush: :blush:). We received our photos within a few days only. The location he suggested was magical and it could not have been better. We loved our photos. The rest of the team was also exceptional and I thank you all (from Michaela, to Katerina). We would highly recommend both, our photographer Nico and localgrapher as well. You can take a lot of selfies on your vacation, but truly they can not be compared with having a photo shoot. Great experience overall, from the booking to the photo shoot. I highly appreciated the prompt responses I received via e-mail, texting or otherwise. Flawless. Two thumbs up. Thank you guys. We love you…till next time.

I can't begin to express how grateful we are that Nicolò was our photographer. He made our localgrapher photo shoot experience so special. I cannot recommend him enough. My husband and I had him take photos for our 1 year anniversary in Florence. They turned out absolutely beautiful. The colors, angles, and perspectives he was able to capture were extraordinary. His skill really showed in our photos. I asked him to make a specific edit with my dress and it turned out exactly as I hoped it would. He was so sweet, fun, and easygoing. He knew the best spots for photos and gave us a beautiful finished product. We'll cherish these photos forever.

The shoot went great! Nico was very nice and accommodating. The whole group loved him. We received his pictures and the whole group was very impressed. The lighting was low as we were in a basement, but his skills made the photos so beautiful. You couldn't tell that we were in a dark area as his camera skills were exceptional. We could tell he had a lot of experience and knew how to work with the lighting and room set up. He was also very sweet and seemed like he was a part of our family! He made us feel comfortable and was overall a fantastic person. His pictures were worth way more than I paid for and I would recommend him to anyone that needs photos done in Italy!

Thank you! Nicolo was great and my daughter and fiancé had a wonderful experience!
Is an ugly zit…
RUINING your perfect pics?
Get rid of it for $15 USD!
SEE PHOTOSHOP PACKAGES
Photographers in Arezzo, Florence, Livorno
Photo & Travel Inspiration
1227
Photographers & Videographers
1077
Destinations world-wide
Great customer service and experience
Photoshoot in very short term
The most destinations on the market
Very positive customer feedback