18. 7. 2019
15+ Essentials for Your Next Fancy Picnic Photo Shoot
There is no denying that a successful photoshoot does not just happen itself. You have to line up things even when you are doing an impromptu photoshoot. But this is an exception. No matter what place you choose for your picnic photo shoot, a lot of planning has to go into it. 
That is to say, from choosing the perfect outdoors, styling props, outfits, color scheme to hiring a professional photographer, even a small thing that seemed trivial initially is crucial to make your picnic photo shoot a success. As the picnic always makes for a fun and gorgeous photos, here we have rounded up some essentials for your next picture-perfect picnic.
Essentials for Your Fancy Picnic Photo Shoots
Tip #1
Right Destination/Location/Setting
Destination/ setting/location, without a doubt is one of the essentials if you want a dreamy picnic photoshoot. Choosing a pretty as well as the right setting can take your picnic photoshoot to the next level. For example, scenic parks and open skies in Prague or unfurling woodlands of London make the ideal settings for your picturesque Sunday afternoon picnic. Ultra-bright sunlight, grass, meadows will allow you to take festive photos.  So, it is important to choose a picnic location that has a perfect combo lighting to make your picnic photoshoot world-class.
Tip #2
Play with Seasons
Imaging picnicking at Niagara Falls in winters, if you don't marvel frozen falls, you might ruin your picnic feel. That means capturing the right picnic-fun feel and choosing the right season greatly matters.  
For example, if Wendy's secret garden is your chosen picnic spot while touring Sydney, its derelict railway-yard space, monuments, and native herbs will add a visual symphony in your picnic photoshoot.  Luckily, reliable photography services like Locagraphers are available all year round; you might want to hire them to capture the seasonal beauty of your picnic locations.
Tip #3
Choose your Outfits
This might sound bizarre to you, but dressing properly is an essential part of a picnic photoshoot. Even if your location and lighting are planned perfectly, wrong outfits can ruin the theme. Remember that you're going for a picnic photoshoot; you don't have to dress like a bridesmaid. 
 Plus, if your outfit doesn't keep up with the location, you will not enjoy dreamy photo scenes.  Make sure to make your outfit classic complementary with both location and weather.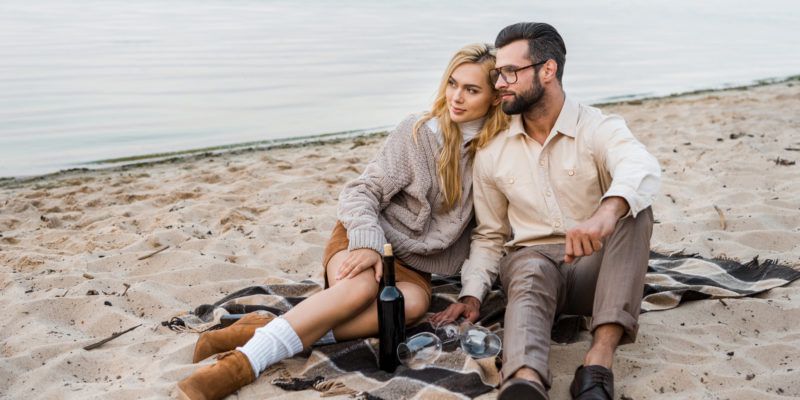 Tip #4
Carry a Perfect Picnic Look
You might not consider it as important as other essentials, but since you're going to spend half if not the full day on the picnic spot, you need touch up accessories to maintain that subtle and natural picnic look.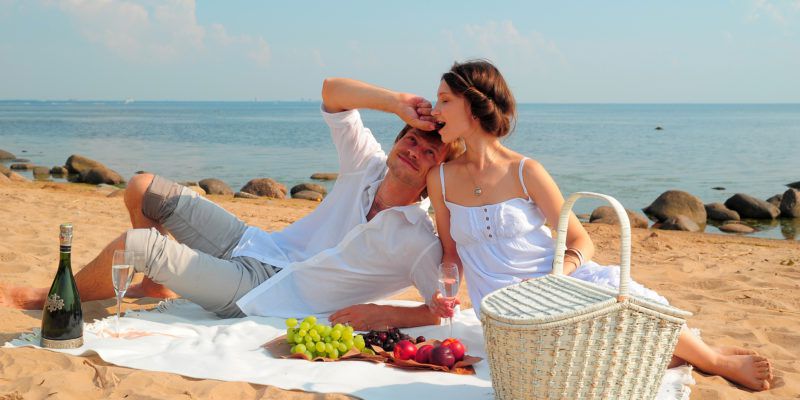 Tip #5
Use Picnic Props
Don't worry if you haven't heard about them before. Anything that coordinates with your picnic spot can be added to a prop list. You can take a long cool trunk, vintage lamps, colorful fabrics, paper lanterns, and floral objects to a picnic spot. Let your Localgraher creatively play with these props to make your picnic photoshoot worth showing on your Instagram posts.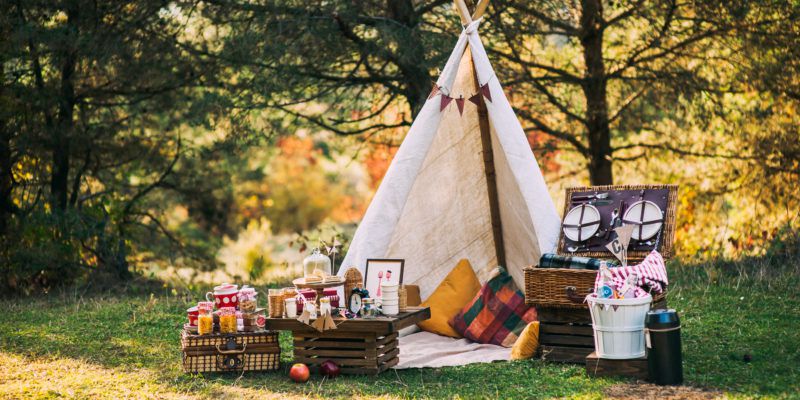 Tip #6
Hire Professional Photographers
Only a professional photographer can tell you the best angles and spots for taking the right pictures. Hiring a local photographer is an ideal decision to capture your fun moments in the candid photos.
Tip #7
Don't Forget About Backdrops
Backdrops have a lot to tell about the pictures. A well-captured backdrop enhances the quality of your pictures. And picnic photography is all about seizing the beauty of the location and how much do you enjoy it.
Tip #8
The Best Time to Shoot
Early dawn is a golden hour to shoot as the light comes from a direct angle, giving a nice glow to your photos.  However, if you're shooting in summers, sunlight will brighten your images, but you need to use reflectors to mitigate the harsh effect. So make sure you choose the right time to shoot.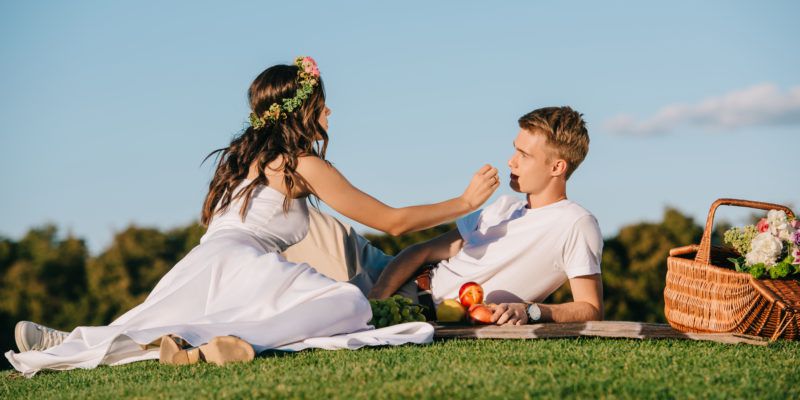 Tip #9
Color Scheme Matters
Details in photography matter when it comes to capturing natural poses. For a pleasing picnic photoshoot, you don't only need good lighting but also proper tones and color scheme.  Plan your picnic theme such as simple, family, and friends, contemporary that goes with seasonal feeling to give your picnic photoshoot a perfect color scheme.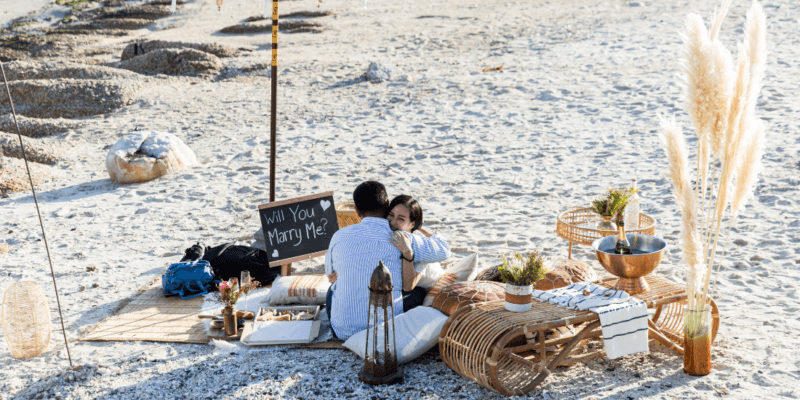 Tip #10
Take a Group Photo
Picnic photo shoots are generally group photos. That means your pictures must depict the fun and bonding of your loved ones.  Hire a Localgrapher to get some interesting and cool ideas of your group photos showing you all having a blast at the picnic spot such as holding hands at the beach.
Tip #11
Enjoy Picnic Food/Dessert
A picnic photoshoot is incomplete with food pictures. Whether you take desserts, sandwiches, pizza, or a wine, clicking candid poses when you eat food is one way to add a colorful and natural feel to the pictures.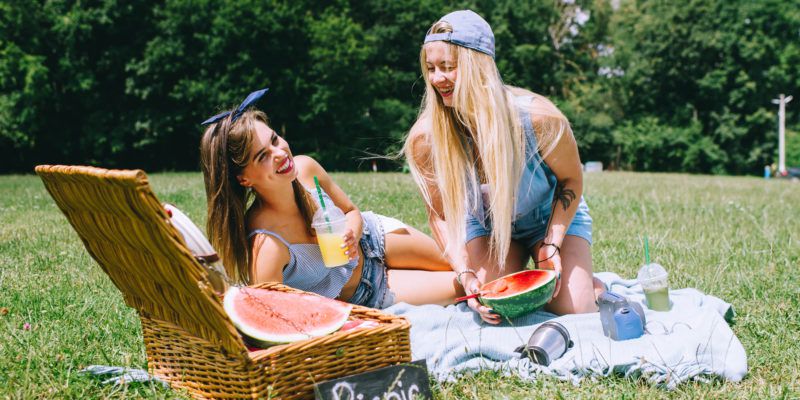 Tip #12
Match your Picnic Blanket
Like showing food is essential in a picnic photo shoot, a picnic blanket is your couch throw. Take some neutral color picnic blankets along with you to make pictures look natural and vibrant.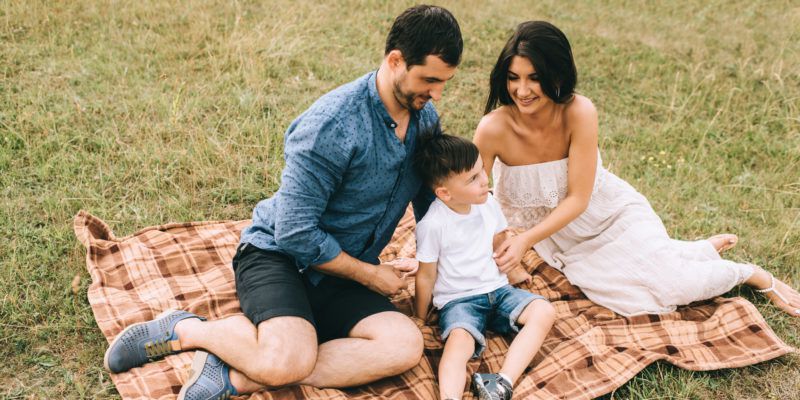 Tip #13
Focus on Non-food Objects
You need a few non-food objects to make your picnic photoshoot aesthetically appealing. That includes flowers, trays, baskets, napkins, and white dishes. Capture them in your photos to add an organic feel.
Tip #14
Add that Romantic Vibe
Make your picnic photoshoot special by adding a romantic vibe to it; of course, if the love of your life accompanies you. Theme, goal, and vibe will change the entire outlook of your picnic pictures, so have a few romantic poses.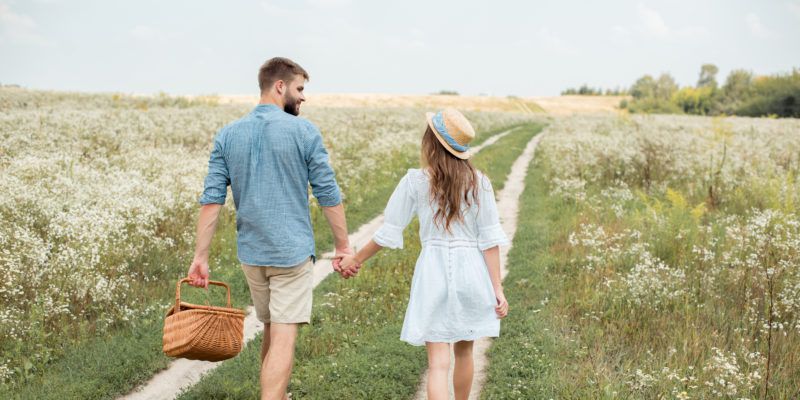 Tip #15
Adjust Camera Setting
Using point-and-shoot cameras in macro mode is good to capture texture, beauty, and other details of a picnic spot. However, it is always better to hire a private photographer who understands the various settings as well as camera angles.
Tip #16
Wear Sunscreen
Last but not least, always wear sunscreen to protect your skin from the harsh sun rays as photoshoot might take long, and too much exposure to the sun will cause damage. Of course, you have to make sure your face look flawless in the camera.
A picnic photoshoot is all about having fun; however, make sure you're equipped with the right essentials to create the most amazing picnic photoshoot of your life.
Is an ugly zit…
RUINING your perfect pics?
Get rid of it for $15 USD!
SEE PHOTOSHOP PACKAGES
Great customer service and experience
Photoshoot in very short term
The most destinations on the market
Very positive customer feedback
1225
Photographers & Videographers
1075
Destinations world-wide
100% Money Back Guarantee
We believe in our service and quality of our photos so much that we decided to offer a 100% money back satisfaction guarantee for your photo shoot. If you don't like your online gallery once we deliver it, you can contact us within 7 days and claim your money back. Find more details in our Terms.