Hire a Photographer for a Photoshoot in Maui
Localgrapher is the largest vacation photo company and the only global video company in the world! Choose from over a 1000 hand picked local professionals and make your perfect memories last forever!
Photographer
Videographer
Photo Tour Guide
Explore the best photo spots and learn how to make the most out of your smartphone or camera snapshots.
Special Arrangement Hero
This Localgrapher goes beyond standard requests! Ask for something special.
This is What You'll Get with Every Booking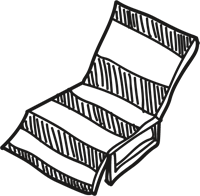 Individual Approach
Handpicked Local Professional
Special Requests Option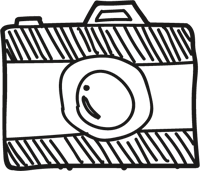 Top Shoot Spot Recommendations
100% Money Back Satisfaction Guarantee
Private Session
100% Money Back Guarantee
We believe in our service and quality of our photos so much that we decided to offer a 100% money back satisfaction guarantee for your photo shoot. If you don't like your online gallery once we deliver it, you can contact us within 7 days and claim your money back. Find more details in our Terms.
Make the Most out of Your Maui Shoot
Tip #1
The Best Time of Year to Visit Maui, Hawaii
Maui, Hawaii, located in the United States is constantly beautiful all-year-round, almost never leaving the seventies range of degrees Fahrenheit. Rain each month is kept to, at most, six days on average, meaning there really is no bad time to visit the tropical island of Maui located in the Central Pacific.
The Hawaiian archipelago is made up of multiple islands, however, only eight are inhabited. Maui consists of thirty miles of white, red, and black sand beaches, and has more miles of accessible beach than any other Hawaiian island. Maui is also known for Haleakala, the world's largest dormant volcano. Make sure you have your private Maui photographer ready because this island is full of experiences of a lifetime.
Tip #2
Visiting Maui in Winter
Winter may not mean frigid temperatures and snow in Maui, but it does mean nature's beauty is in full swing in other ways. Although November through March marks Hawaii's "rainy season," that doesn't stop visitors from soaking up all Maui, Hawaii has to offer.
One of the most popular things to do in Maui during the winter is whale-watching. Humpback whales migrate to Hawaii's warm waters during the winter months, meaning it's a perfect time for your personal photographer in Maui to catch the beautiful animals in their natural habitat. Whale-watching starts in December, but peak months for whale sightings are January, February, and March. You can view these magnificent creatures either on land or up close on a whale-watching cruise. You might even be able to hear the whales singing underwater! 
If you want to get away from the cold but still appreciate the winter for the holidays, Decembers in Maui are all about holiday spirit. Take your kids to meet Santa, but don't be alarmed to see him wearing shorts and sunscreen! There are also annual holiday tree lighting events, something fun for the whole family! Make sure your family photographer in Maui snaps all the fun you and the kids will have during all the live entertainment, crafts, and activities.
In February, look out for the Annual Chinese New Year Festival. The Chinese culture has been part of Hawaii's "melting pot" community for generations, and what better way to celebrate the combining of cultures than with this festival? Enjoy music and entertainment (such as martial arts demonstrations), Chinese fireworks, and a traditional Lion Dance.
Tip #3
Visiting Maui in Spring
In the spring, become a part of Maui as you celebrate more of what makes this island special. Every year in April, Maui has the Lahaina Banyan Tree Birthday Celebration. The town of Lahaina's famous Banyan tree is over a hundred years old. Maui residents and visitors gather each year under its shade to celebrate this landmark. The tree was only eight-feet tall when planted in 1873 oceanfront and now is an outstanding sight. Dozens of massive trunks are spread over nearly an acre of land. Festivities include a birthday cake, live music, arts and craft, and more! Your professional photographer in Maui will be sure to get you "intertwined" with the historical leaves and branches of this tree.
Another spring event is one that shouts, "Hawaiian Culture." The first day of May, traditionally known as "May Day." This day honors Hawaii's treasured tradition of making, giving and wearing lei. There is a Lei Day Heritage Festival is located in Wailuku and is a free community festival that includes a lei contest, displays, Hawaiian craft demonstrations, and exhibits, and, of course, the cultural song and dance. You and your loved one can be one with the Hawaiian values when you have lei wrapped around your neck. Wouldn't it be beautiful to propose while having these around you? A proposal photographer in Maui can capture this beautiful moment.
Tip #4
Visiting Maui in Summer
The summer in Maui is the most popular time to visit. In June, be a part of one of the biggest celebrations in Hawaii. Kamehameha Day lands on June 11, a Hawaii state holiday honoring Kamehameha, who united the Hawaiian Islands in 1810 and become Hawaii's first king. This annual celebration includes a colorful parade and a weekend-long festival with food, crafts, Hawaiian music, and hula. The Kamehameha Day parade is known for its elegant pau riders, who are women traditionally wearing long skirts and riding on horses draped in elaborate fresh flower leis. The best photographers in Maui will make sure you take a piece of Hawaiian history home with you. 
In July, you'll want to saddle up and get ready for the Makawao Rodeo and Paniolo Parade, which typically takes place either on or around the fourth of July weekend. The Hawaiian cowboy town of Makawao is home to a four-day event featuring the largest rodeo in Hawaii, with over three-hundred cowboys participating from around the world. This event ends with a paniolo (or Hawaiian cowboy) style parade. Your private photographer in Maui will guarantee to shoot the best action shots of these cowboys. You won't want to forget the uniqueness of this event. 
Maui's dry season mainly corresponds to the summer, beginning in April and going through October, so this would be a perfect time to hit up the white sand beaches. Your Maui photographer will get the best shots for your Instagram while you're there. Plus, they can capture your perfect Maui photoshoot.
Tip #5
Visiting Maui in Autumn
Autumn brings more Hawaiian culture to the table. You're going to want to get the most perfect Maui photoshoot when attending the Festivals of Aloha throughout the month of September. The Festivals of Aloha take place across the entire state of Hawaii with multiple events that are designed to honor and share Native Hawaiian culture and traditions. There are many cultural events that will take place in various regions of Maui. There will be more parades, festivals, and concerts galore. Say "Aloha" to your loved one by proposing during one of Hawaii's classic events. An engagement photographer in Maui is sure to help you in this spectacular event. 
Hire a Maui photographer in the autumn to take your pictures of all-things-fun. Each year during autumn, the annual Maui County Fair kicks off on a Thursday afternoon with a parade and continues through Sunday with carnival rides, food, exhibits, entertainment, and exciting competitions like the annual Maui Fire Department chili cook-off. Getting an affordable photographer in Maui for this event would be great, so you can enjoy all the rides and all the delicious food.  
No matter the season, there is always something exciting and entertaining going on in Maui, Hawaii. You'll want to save all the memories on your trip, so make sure you check out the price for a Maui-based photographer HERE.
1227
Photographers & Videographers
1077
Destinations world-wide
Photo Occasions People in Maui Love