3. 8. 2015
7 Family Travel Bloggers to Follow
Who said that you and your family have to stay just within your neighbourhood? We know families that constantly prove that traveling with kids is fun, interesting and full of adventures…
After focusing on female instagrammers in our blogpost a few weeks ago, we are back with some of our favorite family travel bloggers. We hope that these families will inspire you while planning your own family getaway!
What are your travel plans for the rest of 2015?
Who are your favorite family travel bloggers?
What are 3 essential things to pack when travelling with kids?
1) Flashpacker Family
www.flashpackerfamily.com, facebook page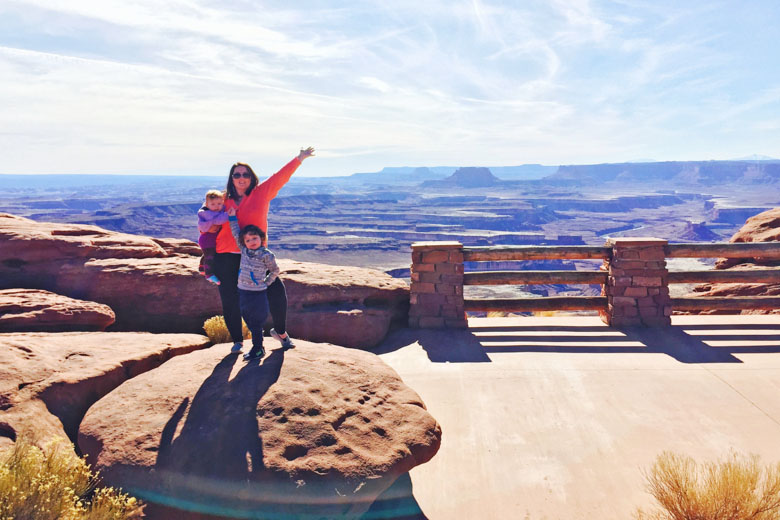 –  We travel full time so we'll be travelling for the rest of 2015. We're spending the summer in Montreal. After that we're going to do a road trip around New England, then down the East Coast of the USA, then across the Gulf Coast to Texas. We will probably spend the start of the ski season in Colorado or Utah. We actually don't make plans too far in advance and only have travel booked a few weeks ahead most of the time. We like to stay flexible so we can grab any opportunities that pop up!
– I love reading other family travel blogs, especially ones by families doing full time travel with small children or something out of the ordinary. Where's Sharon? is one of my current favourites as they also travel with small children around the globe. I also love reading Morgan's Go Travelling as they are another Kiwi family on the move.
– Our three packing essentials are not necessarily what to pack but how to pack. #1 Definitely pack everything in packing cubes. We use one for each family member's belongings and have an extra one for our swimming gear so it's easy to grab all at once. #2 Roll all your clothes so they pack in tighter. #3 Don't take too much stuff! Your kids don't need a lot of gear or toys. We travel with just one suitcase between us.
2) Travel with Bender
www.travelwithbender.com, facebook page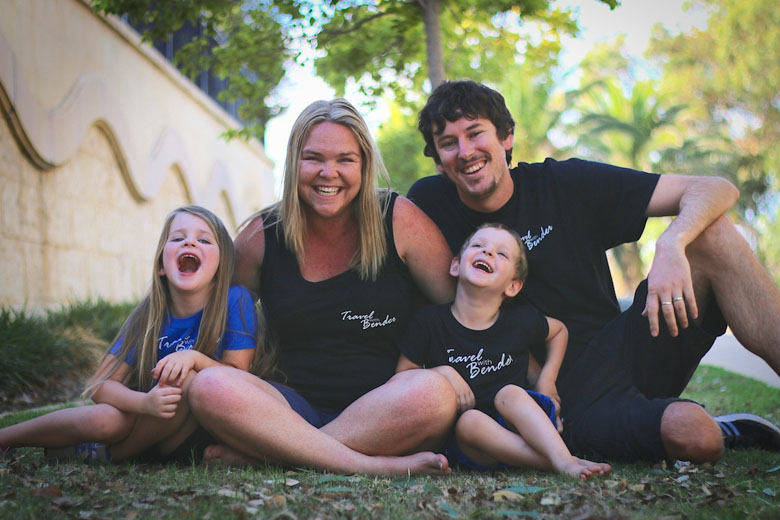 – We are currently on the #motherofallroadtrips across USA and Canada. Highlights include Toronto, Vancouver, Oregon, New York and so much more. This is our first time visiting Canada and our third time in the US. It's also the first year in 3 where we haven't done 25+ countries, thankfully.
– There are so many to choose from. How many do you want? 🙂 For everything and everywhere I highly recommend ours haha. I use Flashpacker Family for most of my USA knowledge. For inspiration on single parenting you can't go past Exploramum. If you want to know anything about Australia then you need to visit Ytravel blog. There are so many other great ones like Where's Sharon, Bohemian Travelers, Barefoot Nomads, Traveling Canucks and so many more. I use all of them based on their specialised locations or interests. I always choose a blog over any other form of information, because I know I'm getting real, honest, family-focused information.
– Teddy. Kids need their bedtime teddies. Makes them feel safe and comfortable wherever they are. Snacks and drinks. Must always have food on hand when travelling with kids. Always. Otherwise you have monsters instead. Clothes. Kids get dirty. A day out could mean mud, water, food stains so it's always a great idea to have backup.
3) Kids are a Trip
www.kidsareatrip.com, facebook page
– We just took a big road trip from Chicago to Cooperstown, New York, stopping in Cleveland on the way out and Pittsburgh on the way back. It was a blast, but exhausting! We will try to escape to Wisconsin or Michigan for a weekend in August and in November, my husband and myself will be heading to Cuba. Super excited about that one!
– It is so hard to choose my favorite family travel bloggers because I'm friends with a bunch of them. If I have to choose, I'll go with: Leslie Harvey at Trips with Tykes, Heather Mundt at Momfari, Rebecca Darling at R We There Yet Mom?
– Hand wipes, snacks, and a camera. I can't leave home without any of these things!
4) Gone with the Family
www.gonewiththefamily.com, facebook page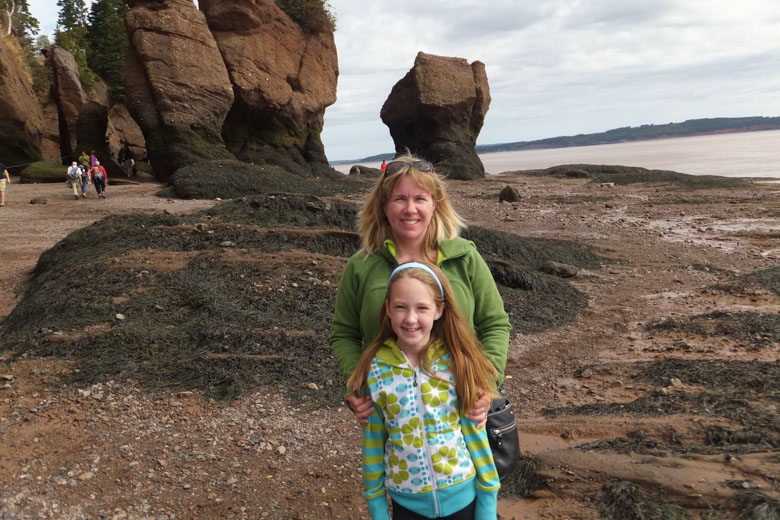 – Most of our plans for the balance of 2015 have not been confirmed yet. We will be spending a week or two on Manitoulin Island in Northern Ontario, Canada later in the summer and are hoping to fit in a long weekend trip to either Boston or New York or both. We haven't made any plans for the fall yet but are planning a Christmas trip to Orlando, Florida.
– There are so many great family travel bloggers that it's hard to pick just 3! I'll say Colleen from TravelMamas.com; Mary from TheWorldIsABook.com; and Keryn from WalkingOnTravels.com
– Packing for a family trip can be overwhelming particularly when kids are younger as it seems that they need so much stuff with them. The three things that I have always considered the most important though are: 1 – a camera because photos of the kids in the places we visit are my favourite souvenirs. 2 – Whatever is needed to keep them entertained on a flight or on a road trip – books, travel games, small toys, colouring books and crayons, electronic games or an iPad and snacks. 3 – A small first aid kit including items such as Children's Tylenol, Benadryl for allergic reactions, antibiotic ointment, treatment for bug bites, bandaids, medication for motion sickness/upset tummies and a thermometer. Having a few medical supplies along has come in handy on a number of occasions for us!
5) Where's Sharon
www.wheressharon.com, facebook page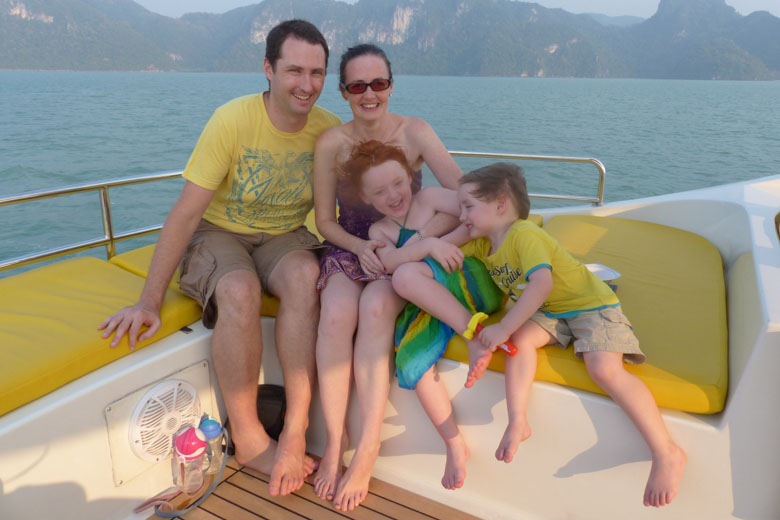 – We are currently spending 3.5 months in Europe, then we will head back to our home base in Penang for a couple of months before visiting the Philippines, UAE, Oman and Bali! It's a busy year for us!
– Trekking with Twins is a new favourite of mine especially after meeting this family in Malaysia. I also enjoy Flashpacker Family and Bron at Journeys at the Fabulist.
– 1. iPad! I could not survive flights without this. 2. Trunkis – our ride on suitcases have enabled our kids to be able to take care of their own luggage which has enabled us to travel carry on only. They also are a fun toy! 3. Food – our kids are ALWAYS hungry. We always need to be prepared.
6) The Three Under
www.thethreeunder.com, facebook page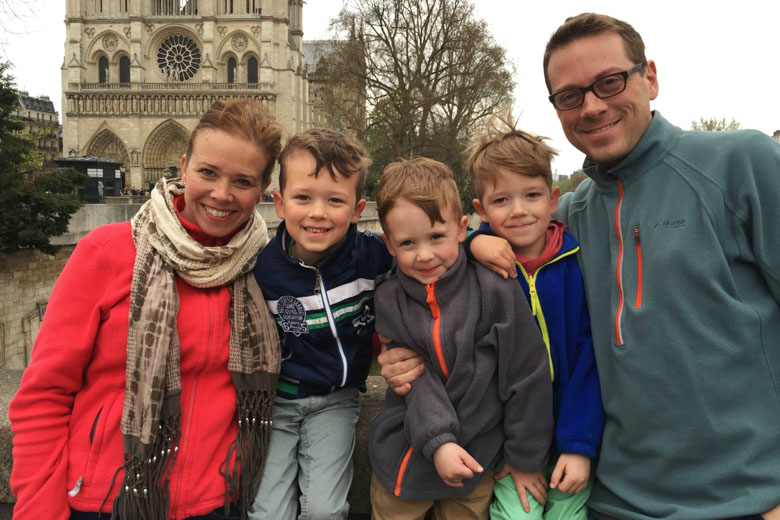 – For the remainder of 2015 we have: a week in Den Haag (the Netherlands), Hallstatt, Austria, Lake Como, Italy, Paris & Cologne with visiting relatives, Denver, Colorado, to be determined in Europe for 'herftvakantie' in October and a 40th birthday surprise (planned by my husband) for us before Christmas.
– 1. Alison Chino of Chino House . American expat in Scotland with her family. Her photography is amazing and she is a truly delightful person. 2. SJ Begonja in Croatia of Chasing The Donkey. She's a friend and has been fueling my dream to take the family to Croatia someday soon. 3. Nicole Wiltrout of Arrows Sent Forth– she's also a an American expat, but living in the UK and her boys are similar in age to mine. I have bounced ideas off of her before as she has been places in Europe we've yet to discover.
– 1. Their white noise sleeping machine. They can sleep anywhere as long as we have it. 2. Enough underpants & shorts for all 3 of them, and emergency stashes too. 3. As many Legos that we can fit in our carry-ons. You never know when there's a delay or some kind of stuff and we have downtime where they need to be occupied.
7) The Family Adventure Project
www.familyadventureproject.org, facebook page
– We have just begun a six week #transpyrenees adventure on bikes from the Atlantic to the Med, crossing the Pyrenees. In October we will explore family adventure and culture in Athens and the surrounding area.
– I enjoy Theodora from Escape Artistes honest take on the world with her son and some of her adventures are hair raising. Gretta at Mums Do Travel covers Italy well – her family has Sicilian roots.
Are you also a family on the road? Would you like to capture your family moments by one of our Localgraphers? We have a special offer for you! You can enjoy 20% discount on any of our packages!

This special offer is valid for all orders made until the end of August 2015. Don't forget to use code LGFAMILY2015 when placing an order.
With every January photo shoot!
Great customer service and experience
Photoshoot in very short term
The most destinations on the market
Very positive customer feedback
1115
Photographers & Videographers
950
Destinations world-wide
100% Money Back Guarantee
We believe in our service and quality of our photos so much that we decided to offer a 100% money back satisfaction guarantee for your photo shoot. If you don't like your online gallery once we deliver it, you can contact us within 7 days and claim your money back. Find more details in our Terms.