25. 11. 2019
Best Christmas Gifts for Photographers in 2019
We all agree that photography can prove to be an expensive hobby. In addition to the time that photographers invest in order to become skilled professionals, there is often the need to invest in good tools of work. The range of equipment needed for top-notch photography can be pricy. If you have a photographer friend, consider surprising them for Christmas; not only will you make them feel special, but this gesture shows that you are genuinely concerned about their career's success. Let's dive into our ultimate list of some amazing gifts for photographers.
Gift #1
How About a Photo Editing Software?
A Photo Editing Software is for sure a well-thought gift idea for a photographer. To give them the best of experiences, get them the Luminar software from Skylum. This is the best raw editing platform that your photographer is bound to fall in love with.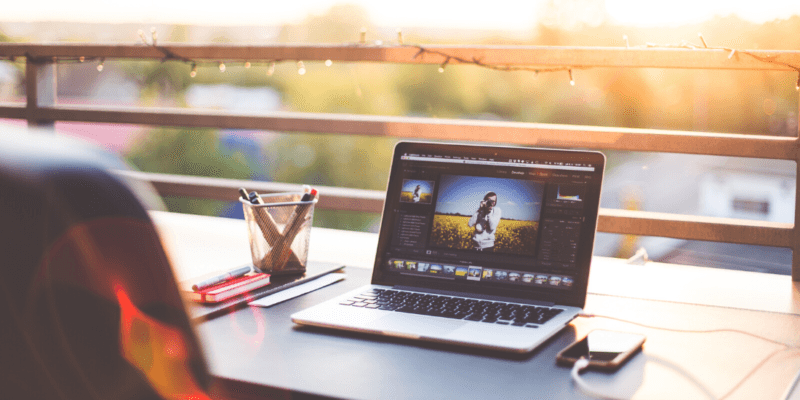 Gift #2
Get them a Pair of Sunglasses
When it comes to a matter of gifts for photographers, even the most seemingly basic ideas count. If you have a photographer friend, and most of their photography gigs are focusing on outdoor photography, then this right here is the perfect gift. While you are shopping around, consider the glasses features so as to get ones that really deliver on expectations. The MJ Boutique's 8-bit Matte Black Pixelated sunglasses should be at the top of your list of options. Not only do they provide your eyes with 100% UV protection, but they are also shatter-resistant. They come with a free pouch to store the glasses safely when they are not in use as a bonus.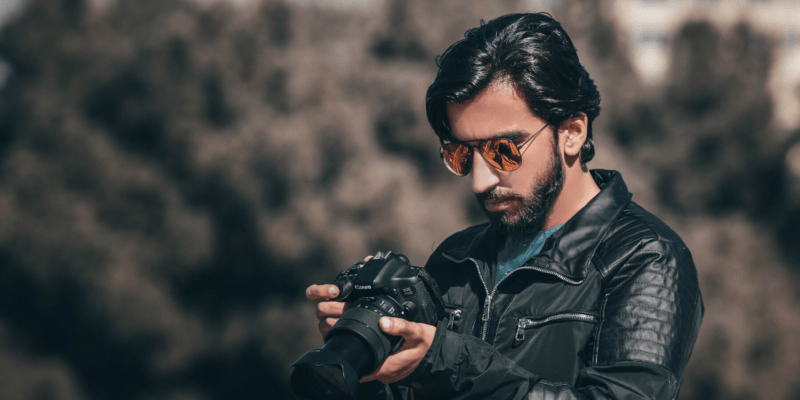 Gift #3
Coffee Time with the Camera Lens Mug
There is no better way to enjoy a drink while at a professional photoshoot that with a camera lens mug that speaks the language of your profession in pure fluency. Get the Sornean Camera Lens Mug if you are confused about the best gifts for photographers. It prides in top-notch insulation and keeps the drink hot all through the photoshoot. Its resemblance to the Nikon zoom lens resonates with the photographer's profession and makes him or her enjoy what they do a little bit more.
Gift #4
How About a Flash Memory Drive?
Digital photography is on the rise with each new day, and you can bet that a USB flash memory drive is every photographer's new best friend. It has the ability to double up as your second camera and it works perfectly with multiple operation systems including Linux, Windows 8.0 and mac 9.0. are you thinking of surprising your favorite photographer during Christmas? Consider this among the trendy gifts for photographers in 2019 and watch how blown away the receiver will be.
Gift #5
Get Your Favorite Photo Master Something to Read
The book '100 Photographs that Changed the World' is an ideal gift that any photographer out there will appreciate. It is packed with pics that will beckon to the photographer's deepest creativity and speak directly to his or her inspiration.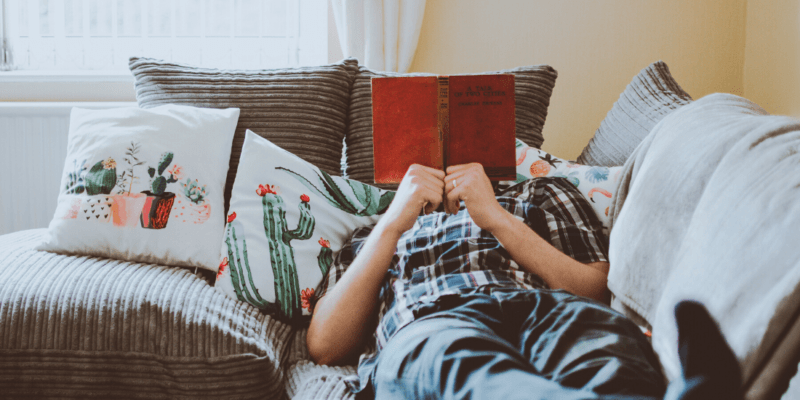 Gift #6
Get Them the Bokeh Masters Kit
This kit allows photographers to create images with butterflies, hearts and even starts straight from the camera. Within a couple of attempts, they will soon become bokeh masters and have you to thank.
Gift #7
Consider a Magazine Subscription
Every profession needs some form of motivation from time to time. The same is true in photography. Get your personal photographer a subscription to big magazines, for instance, the National Geographic. This will keep him or her motivated enough as he or she strives to get their work showcased in the magazine. This is just an example of gifts for photographers that show that you genuinely care for their career's success.
Gift #8
Consider A Camera Cleaning Kit
Sometimes, gifting people can get confusing. You do not want to get someone a gift, then they end up never using it as it was quite irrelevant to them. So, we can all agree that getting someone a gift that they can relate to the story of their life is the first step towards successful gifting. When it comes to photographers, one rather obvious thing that each camera owner makes use of is a cleaning kit for the camera. Go on, try it out. No photographer can turn down a cleaning kit for their most preciously held possessions.
Gift #9
A White Transparent Photo Umbrella Studio Reflector
A studio umbrella reflector is a perfect solution of reflecting, diffusing and spreading out light evenly on any given surface. You could consider the LimoStudio 33''. Its diameter is wide enough (33 inches) and its fabric is custom-made to prevent your photographs from any glares. This umbrella is quite lightweight, making it quite easy to carry around to and from a photo shoot. This is among the gifts for photographers that you can consider surprising your favorite photographer with.
Gift #10
A Smartphone Film Photo Scanner
One of the best ways of sharing your film negatives with friends and family on social media is by using a smartphone film photo scanner. This device is not hard to use at all; even computer novices can attest to this fact. You just need to insert the film into the photo scanner and using the camera of your smartphone, take snaps of the negative.  The device also comes with editing application that you can use to perfectly edit your images before posting them anywhere.
Gift #11
Melt His or Her Heart with a Fancy Key Chain
This novelty gift is bound to bring a smile to any photographer's face. One really classy key chain that you can consider is the Kikkerland KRL 15TC. Pressing the button on top of the keychain produces a sound almost close to a shutter and also lights a bright LED light. It comes with a fully charged battery and the recipient can immediately start enjoying the gift.
Gift #12
A Water-Proof Floating Hand Tripod Mount Sounds Just About Right
One environment that gives photographers quite a hard time during photoshoots is underwater sessions. The Mystery Waterproof GoPro floating Hand Tripod Mount solves all those difficulties like a piece of cake. It tilts 180 degrees giving you perfect shots both above the water and underwater. The tripod stand is tiny and lightweight, making it quite convenient to carry around.
Gift #13
The Pocket Reflector for Hustle Free Photoshoots
More often than not, photographers tend to carry close to ten items to any photoshoot session. A pocket reflector is a tiny gadget that fits into your pocket, allowing you to save up on space. It allows you to effectively reflect light onto the subject in a bid to illuminate them and bring all the tiny details to life. The pocket reflector has two sides; the white side which reflects soft and natural light, and the silver side which is made for stronger and pure light. If you are looking to impress, then this right here makes it top of the list of gits for photographers.
Gift #14
A Camera Shoulder Bag Backpack All Day, Every Day
Transporting all that expensive equipment is a nerve-wracking experience for any photographer. The S-Zone Canvas DSLR SLR Camera Shoulder Bag Backpack is a safe and quite reliable solution for transferring your DSLR. To protect your equipment from bumps and drops, it is made of high-density cotton. It has several compartments for small accessories like filters and lenses; you do not have to squeeze everything up into a small space.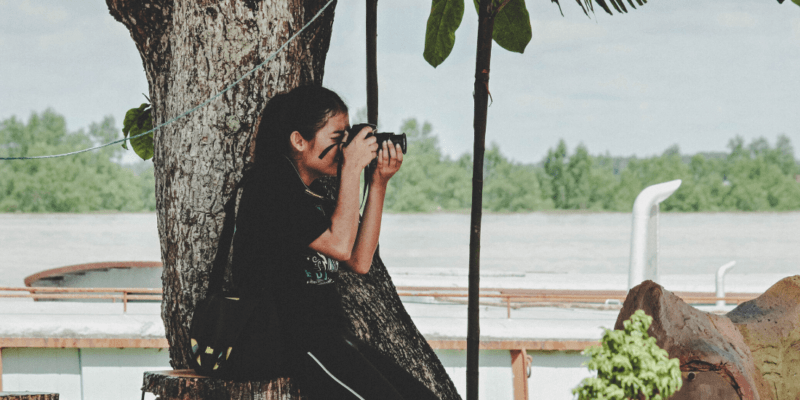 Gift #15
Get them the JOBY GorillaPod Original
Flexibility is a skill required of photographers, experts, and novices alike. This specific tripod comes with flexible joints that allow your camera at any angle that you can imagine. Its foot grips are made of rubber ensuring that the stand remains upright regardless of what surface you place it on. Among all the Christmas gifts for photographers, this one is bound to impress.
Gift #16
How About a Portable Studio?
Consider treating your favorite photographer to a portable Studio this Christmas. Go out of your way and look for one that has in-built LED lights. If your photographer travels a lot, consider one that works perfectly with hand-held photography on a smartphone or camera.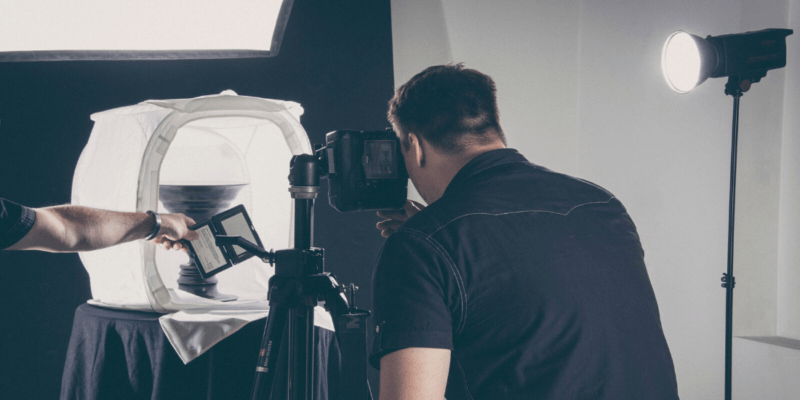 There are numerous gifts for photographers that are readily available; all from different price ranges. Like is the case with any other person, getting a photographer a gift can seem rather difficult, especially because we may not know what specific equipment they use, what they would like to upgrade to, newest models in the market and a million other factors that we need to consider. However, this does not mean that it is totally unachievable. The first trick is getting them the essentials; neutral things that will work for them despite their combination of equipment. A backpack, for instance, is a gift that can come in handy for the photographer any day at any time. One more thing, do not overthink the situation. Just personalize the gift according to how well you know the receiver. At the end of the day, the thought is what matters.
Buy memories, not things…
Limited time only!
SEE OUR GIFT CARDS
Great customer service and experience
Photoshoot in very short term
The most destinations on the market
Very positive customer feedback
1146
Photographers & Videographers
1025
Destinations world-wide
100% Money Back Guarantee
We believe in our service and quality of our photos so much that we decided to offer a 100% money back satisfaction guarantee for your photo shoot. If you don't like your online gallery once we deliver it, you can contact us within 7 days and claim your money back. Find more details in our Terms.