24. 9. 2019
20 Fall Holiday Destinations for Your Perfect Couple Photoshoot Session
For any given holiday photo session, we all agree that the weather or rather season has a lot of say in the end result of the images that we would like to have in our collection. So what season works out best? Autumn! This season right here is the answer to all your photoshoot prayers.
Most professional photographers do agree that the fall, or autumn if you like, is the most photogenic season of all other seasons all year round. Not only is the lighting right, but the vibrant autumn colors, magical sunrises, breathtaking sunsets, brilliant mystical mornings and all other fantastic fall-vibes only confirm why this is so. It makes it for the best time to catch some fog, be outdoors and let your couple photos tell the entire story of the beautiful foliage that took your love life to a whole new level. 
Seeing as we are in agreement on this one, what are some of the destinations that are bound to make it top of the list as the perfect locations for that very much anticipated couple photoshoot session?
Worry not. We have compiled a list of 20 romantic destinations that are bound to add that X-factor to all your photos, ensuring that you will not regret a single bit of the entire session. Read on for the very best and interesting of destinations, handpicked for utmost romance and heavenly experiences for you and the love of your life.
Tip #2
Couple Photoshoot in Puglia, Italy
This beauty right here is as close to perfection as perfection can get. Whoa! Simply heavenly. Its approach to life is one that is quaint in a charming way, spiced up with some top-notch luxury. Among Italy's top beaches, Puglia will give you an experience like no other destination can. Feel free to get lost in all the love vibes that this beach throws at you and your partner, while your local photographer captures all the moments and brings your love to life. This destination passes all the tests when it comes to the best places for a holiday photo session.
Tip #4
Couple Photoshoot in the Maldives
If you and Bae are an ocean obsessed couple, then these tailor-made islands are some romantic gems worth the experience. The sand is snow white and the waters aquiline blue. To complete your holiday photo session, the Maldives will add all the juice, sauce and spice you need in your couple photos.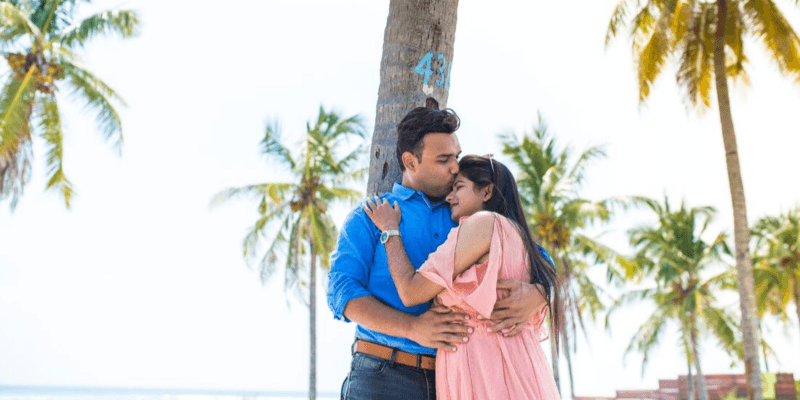 Tip #6
Couple Photoshoot in New Zealand
Meet the one destination that is as picturesque as you can imagine. Any spot in this country is worth taking a photo to remember for ages. Any photography fanatic will agree that New Zealand is one destination that never disappoints.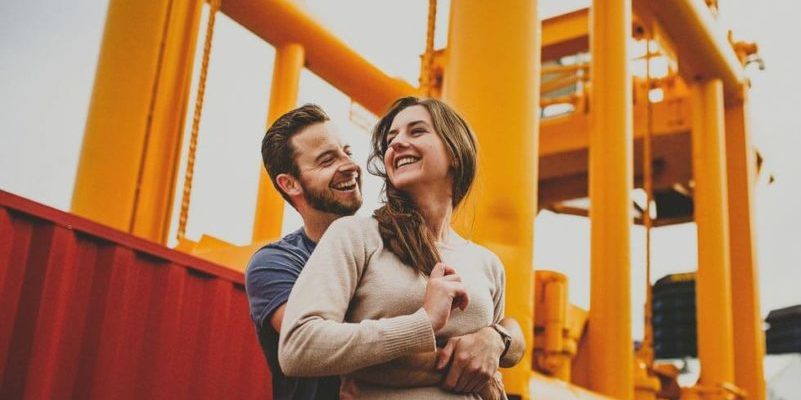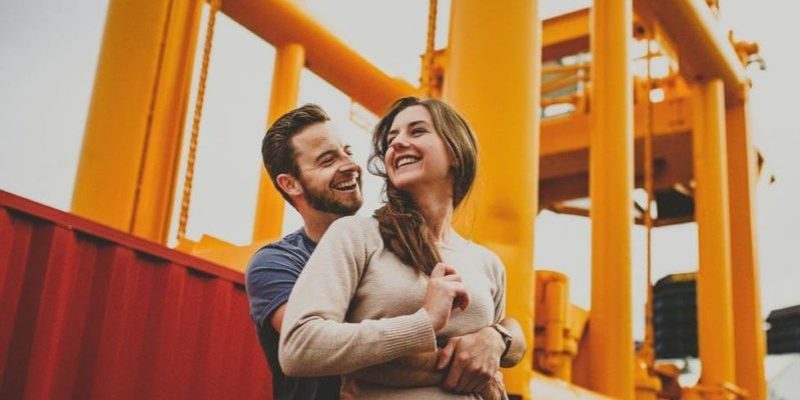 Tip #7
Couple Photoshoot in Kyoto, Japan
Japan's cherry blossom season is definitely irresistible for any couple who wishes to have a holiday photo session. A trip down to Kyoto exposes you to hundreds of temples and shrines, taking you all the way back in time. While here, take time to visit one of those volcanically-warmed hot spas and get lost in the beauty of the experience.
Tip #8
Couple Photoshoot in Bogota, Colombia
This is one of those vibrant cities that leave you filled with positive vibes and expose you to a lively atmosphere that you cannot help but fall in love. Head to Bogota with Bae and get immersed in fantastic nightlife and fun-filled places to explore.
Tip #9
Couple Photoshoot in San Jose, California
The coast down in California oozes romance like no other place on earth. San Jose plays host to some of the most scenic views, in addition to its awesome weather and natural beauty. If you are in search of some discreet luxury that is as low-key as you would prefer, then this destination has the answers you seek. Head down to Santa Barbara and have your private photographer capture some nice shots of both of you on top of the courthouse, flaunting beautiful views of the ocean and mountains yonder.
Tip #10
Couple Photoshoot in Aveiro, Portugal
The charming city of Aveiro is a must-visit destination whenever you visit Portugal. Be sure to have your private photographer capture the very best of shots of you and your love in this paradise.
Tip #11
Couple Photoshoot in Baska Voda, Croatia
This Croatian beach, Baska Voda, is worth some holiday photo session respect given its pure and natural beauty. Be sure to enjoy every single moment here.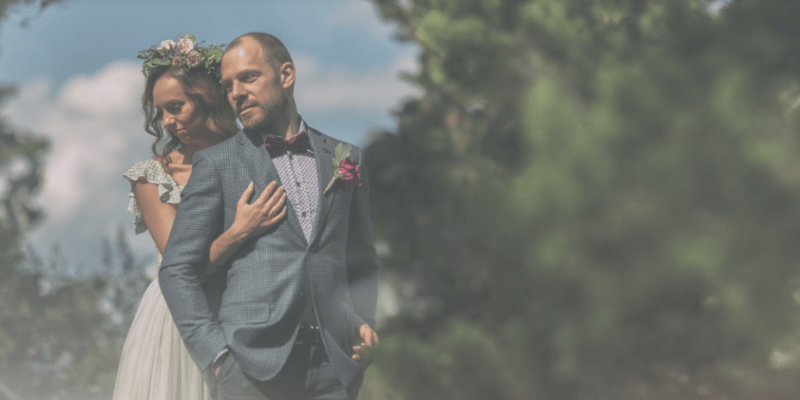 Tip #12
Couple Photoshoot in Hveragerdi, Iceland
Soak away all of life's pressures next to the very person you treasure the most in Hveragerdi; one of Iceland's exotic hot springs, and tag your private photographer along for that perfect holiday photo session.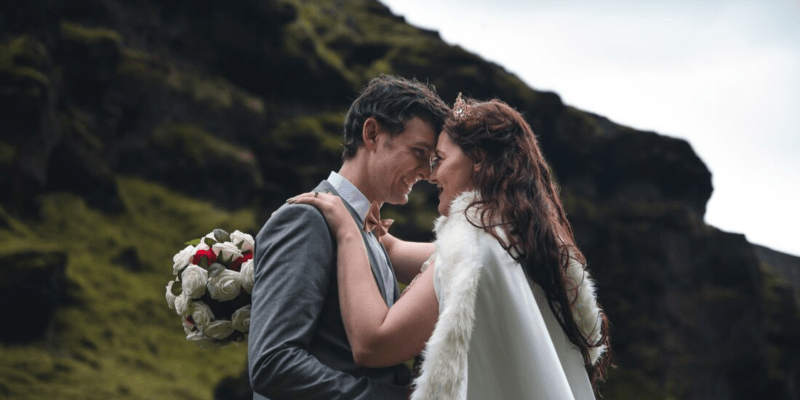 Tip #13
Couple Photoshoot in Cancun, Mexico
Cancun is a popular holiday destination to most, thanks to the fact that it stretches miles over, covered in the world's favorite beaches.
Tip #14
Couple Photoshoot in Thimphu, Bhutan
Did you know that the Bhutanese locals are considered one of the happiest people on earth? You definitely want an experience of true happiness right next to the love of your life down in Thimphu, Bhutan. Its ambiance is undoubtedly one with beauty untold.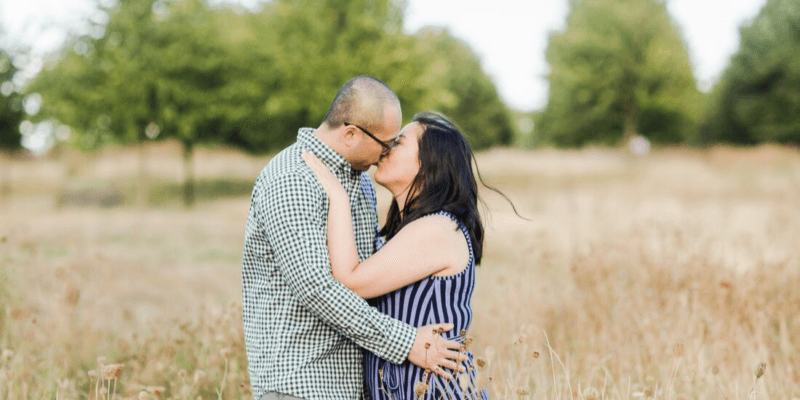 Tip #15
Couple Photoshoot in Bora Bora
Are you in search of a far-flung escape? One that is so quintessential, that no other destination comes close to giving you a paradise-like sort of experience? Bora Bora is the place for you and your better half to be this fall. Cobalt lagoons meet barrier reefs and the natural contest of both is simply magical. This is the one resort that is synonymous with sheer bliss for a totally romantic experience. Crown it all by some beautifully taken couple photos that you can use to forever use to cherish the moments you both had in Bora Bora.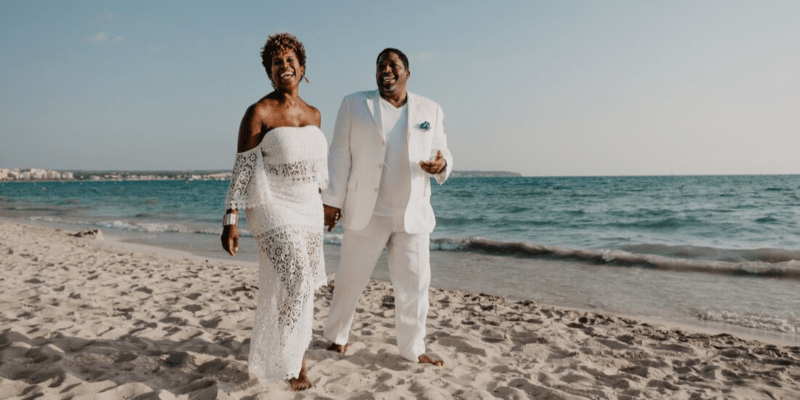 Tip #16
Couple Photoshoot in Istanbul, Turkey
This destination comes in handy if you are looking for an urban retreat. Treat yourselves to a nice meal at the numerous open-air restaurants and have your photographer in Istanbul, Turkey capture moments of love in its purest forms that you can forever cherish.
Tip #17
Couple Photoshoot in Miami Beach
Miami is just one of those destinations that whispers 'Crazy Fun' into your ears and you can't help but fall in love from the very moment you land here. The beach here is just as crazy as the place itself. Crazy in all the fun ways. Get out your comfort zone and explore everything that this beauty has to offer, and be sure to indulge in a nice holiday photo session for some fantastic couple pics of you and your Boo.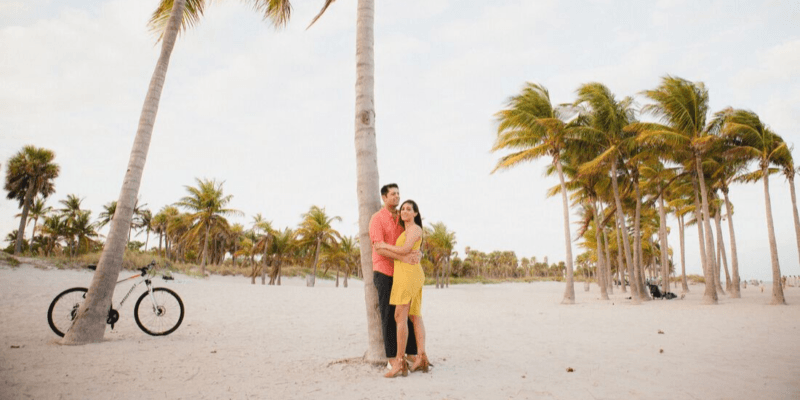 Tip #18
Couple Photoshoot in Honolulu, Hawaii
This Hawaiian beauty offers you all those things you are in search of in your holiday destination. In addition to its sheer beauty, the locals here are friendly and considered among the happiest people on earth. Experience life from a different perspective by visiting Honolulu.
Tip #19
Couple Photoshoot in Costa Rica
Costa Rica is nothing short of exciting. If you are the kind of couple that is looking to have the rainforest all to yourselves, then a holiday in Costa Rica assures you of one such experience. The serene is quite scenic and breathtaking, bound to leave you mesmerized and in awe the very moment you get here. Cherish each moment by indulging in a holiday photo session.
Tip #20
Couple Photoshoot in Sedona
A visit to Sedona during the fall is a decision that is quite rewarding and soul-fulfilling. Get lost in the stunning red rock landscapes and the autumn foliage for some quite amazing photos of you and Bae celebrating your love as is best known to you.
We all almost always associate a holiday photo session with perfection; zero room for mediocrity. Any photoshoot should bring out the very best and picturesque version of ourselves. Imagine all the hurdles you have to overcome before the special day arrives; the time investment into the session, confusion in choice of destination, picking an outfit to getting comfortable in front of the camera. This exercise is one that is quite demanding and bringing your professional photographer on board will make it a whole lot easier. The destinations above are quite scenic, and they will see to it that your couple photo session is rather flawless.
Buy memories, not things…
Limited time only!
SEE OUR GIFT CARDS
Great customer service and experience
Photoshoot in very short term
The most destinations on the market
Very positive customer feedback
1106
Photographers & Videographers
989
Destinations world-wide
100% Money Back Guarantee
We believe in our service and quality of our photos so much that we decided to offer a 100% money back satisfaction guarantee for your photo shoot. If you don't like your online gallery once we deliver it, you can contact us within 7 days and claim your money back. Find more details in our Terms.